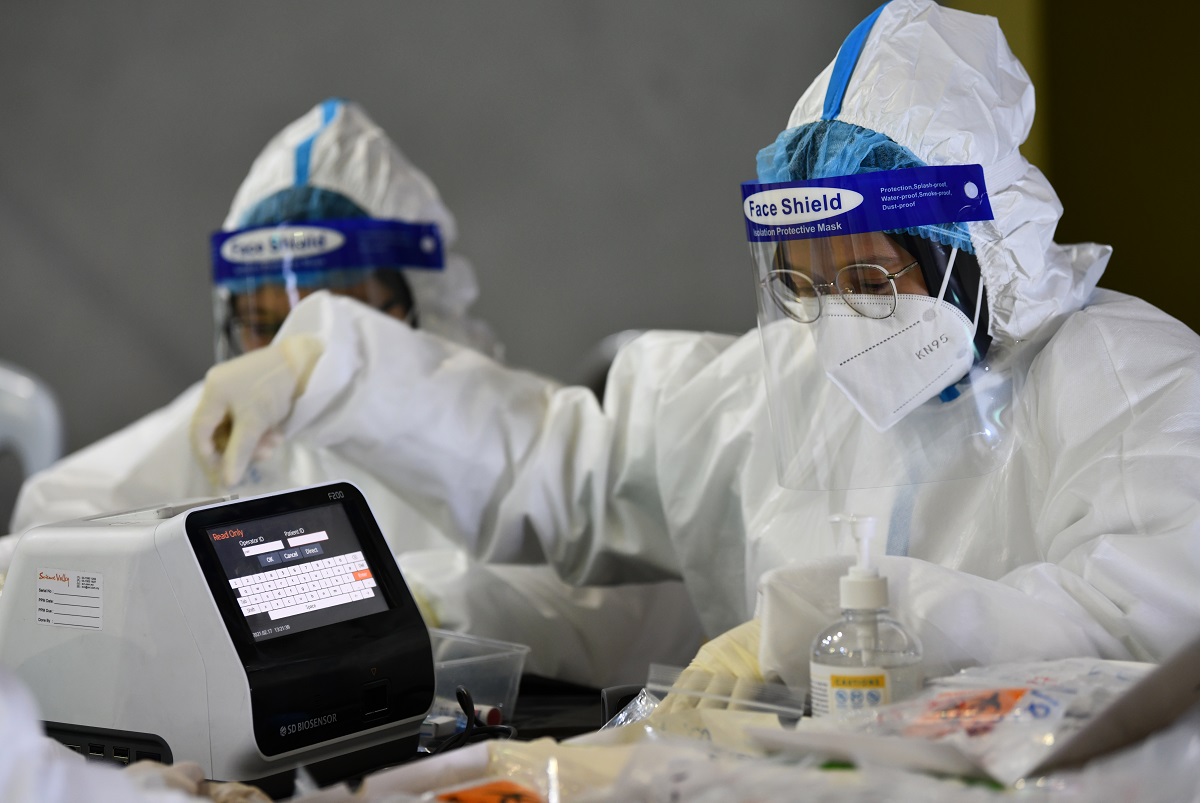 KUALA LUMPUR (Feb 23): Malaysia logged 2,468 new Covid-19 cases today, marking the second consecutive day new cases stayed above the 2,000 mark, according to the Health Ministry.
Fourteen more people died from the virus, namely 13 Malaysians and one foreigner. Ten deaths were from Selangor, two from Sarawak while there was one each from Johor and Sabah. These deaths brought total fatalities so far to 1,076, compared with 770 as at Jan 1.
Selangor recorded the highest number of infections today with 932, followed by Johor with 428 and Perak with 308, said Health director-general Tan Sri Dr Noor Hisham Abdullah in a statement.
Other states which also reported new Covid-19 infections today were Kuala Lumpur (155), Penang (155), Sarawak (133), Negeri Sembilan (100), Kelantan (96), Sabah (94), Melaka (22), Kedah (15), Pahang (11), Terengganu (nine), Labuan (six) and Putrajaya (four).
The Covid-19-related prisons and detention centres recorded a total of 175 cases today. These included the Tembok Bendera cluster with 107; the Tembok Bukit Besi cluster with 36; the Tembok Pengkalan Chepa cluster with 19; the Jalan Harapan prison cluster (nine); the Seberang Perai prison cluster (two); the Jalan Sungai Jelok cluster (one); and the Kepayan prison cluster (one).
Meanwhile, 4,055 Covid-19 patients recovered from the disease, lowering active cases to 30,475, according to Dr Noor Hisham's statement.
This means active cases have dropped for 13 straight days from the high of 52,186 on Feb 10.
Malaysia's total cases stood at 288,229 versus 256,678 total recoveries.
Thirteen new clusters identified; 11 linked to workplaces
Dr Noor Hisham said 13 new Covid-19 clusters were detected in the last 24 hours, raising the number of active clusters which are still being monitored by the ministry to 509.
Eleven of them are linked to workplaces while the other two are community infections.
The 11 workplace clusters are:
• Jalan Damai cluster in Klang, Selangor with 18 infections
• Subang Tiga cluster in Petaling, Selangor with 16 infections
• Jalan Serendah cluster involving Petaling, Sepang, Klang and Gombak in Selangor (30 infections)
• Tapak Bina Digital Lapan cluster which spans Kulai and Johor Bahru in Johor (133)
• Jalan Cyber Sembilan cluster in Kulai, Johor (12)
• Jalan Tebrau Pandan cluster in Johor Bahru, Johor (18)
• Jalan Wawasan 16 cluster in Batu Pahat, Johor (seven)
• Jalan Setiawangsa cluster in Titiwangsa, Kuala Lumpur (51)
• Jalan Bayam cluster which spans Cheras and Titiwangsa in Kuala Lumpur (13)
• Tapak Bina Jalan Ekar cluster in Seremban, Negeri Sembilan (50)
• Jalan PKNK 3/3 cluster in Kuala Muda, Kedah (40)
The remaining two clusters, which are linked to community infections, are the Taman Mawar cluster in Sandakan, Sabah with 15 infections and the Jalan Muhibbah cluster in Betong, Sarawak with 18 infections.
To date, 1,095 clusters have been reported in the country, of which 586 clusters have been declared ended as no new cases were reported in 28 days.