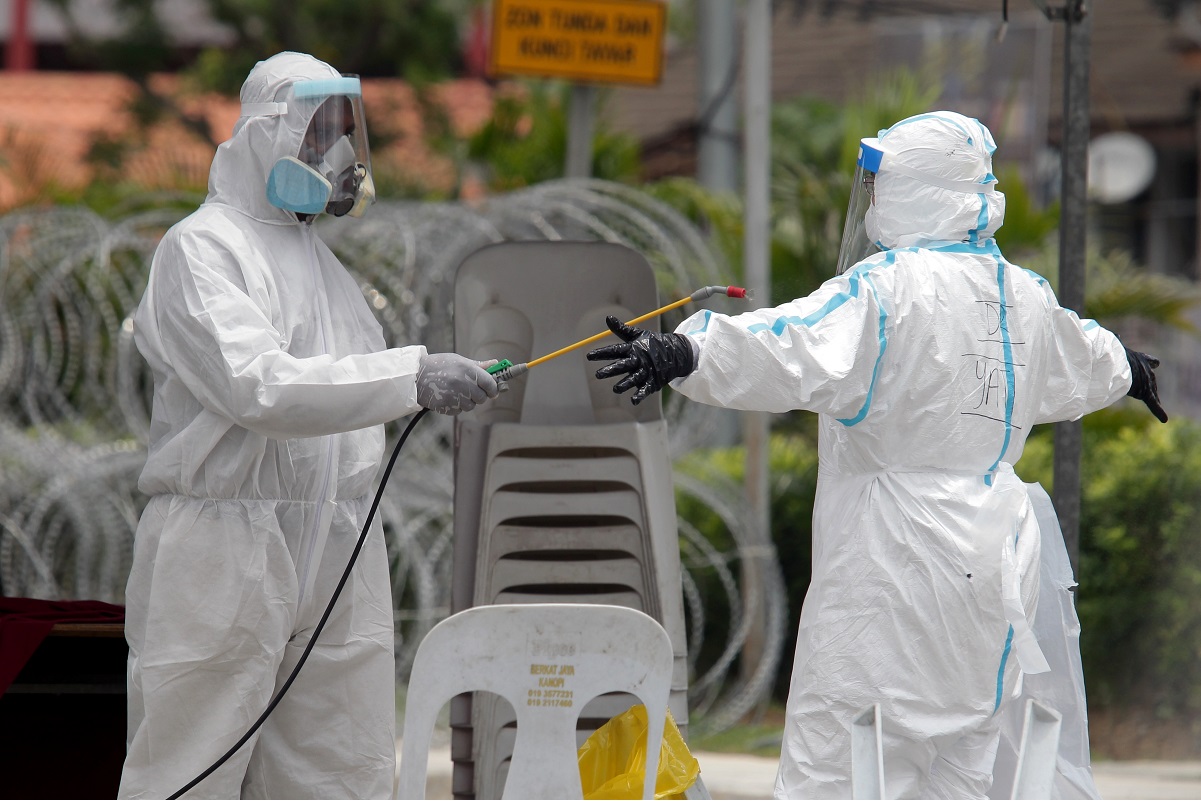 KUALA LUMPUR (Sept 15): Malaysia today reported 23 new Covid-19 cases — of which 10 were imported and 13 were local transmissions — bringing the total positive cases detected so far to 9,969, according to the Ministry of Health.
Active cases stood at 632 versus 615 reported yesterday, with six more Covid-19 patients discharged. This raised total recoveries to 9,209, representing a recovery rate of 92.4%.
The death toll from the coronavirus in the country, meanwhile, stayed at 128, as no new fatalities were recorded, Health director-general (D-G) Tan Sri Dr Noor Hisham Abdullah said in his daily update on the pandemic.
"As of now, there are 14 Covid-19 patients receiving treatment in the intensive care unit, with four requiring ventilator support," he said.
As for the 10 imported cases, five of the infected were Malaysians while the remaining five were foreigners.
These cases were traced to the Philippines (four cases), Hungary (one case), Turkey (one case), Qatar (one case), Bangladesh (one case), Nigeria (one case) and Morocco (one case).
"Five of these cases were detected in Kuala Lumpur while the other five were found in Selangor," said Noor Hisham.
As for the 13 local transmissions, he said 10 of the infected individuals were locals while the other three were foreigners. All of these cases were detected in Sabah.
Of the total, Noor Hisham said eight cases were from a new cluster known as Pulau, four from the Lahad Datu Border cluster, which involved three foreigners, and one case from referral screening at Tawau Hospital.
According to the Health Ministry, the Pulau cluster is located in Kunak, Sabah, with its index case being a local female aged 68.
"She was found unconscious at home and brought to the Kunak Hospital before being referred to the Tawau Hospital to receive treatment for stroke and heart and liver diseases. She was then tested positive for Covid-19 on Sept 13 and is now being treated in the ICU with ventilator support.
"From the active case detection carried out, eight individuals, all of whom are family members of the index case patient, were tested positive. As of today, 128 individuals have been screened, comprising 109 locals and 19 foreigners.
"Of the 128, nine have been confirmed positive, 18 tested negative and the remaining 101 still awaiting results," said Noor Hisham.
On the Lahad Datu Border cluster, the Health D-G said four new cases were linked to the cluster, bringing the total number positive cases from the cluster to 424. As of noon today, 6,610 individuals have been screened within this cluster.