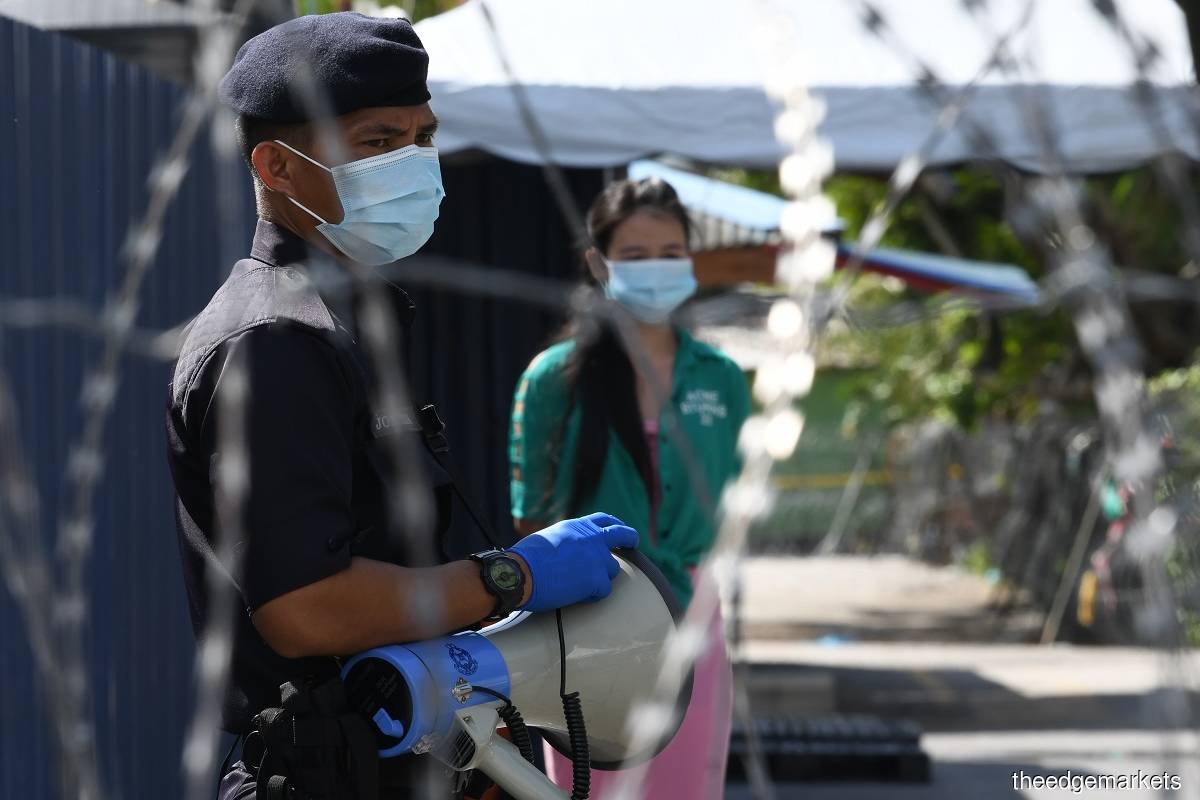 KUALA LUMPUR (Jan 1): Malaysia reported today 2,068 newly-confirmed Covid-19 cases, which brought the cumulative total number of infected individuals in the country to 115,078 so far. 
Three additional Covid-19-related deaths were reported today, health director-general (DG) Tan Sri Dr Noor Hisham Abdullah said in a statement.
"The cumulative number of Covid-19-related deaths in Malaysia stood at 474 cases [so far]," Noor Hisham said.
According to him, out of the 2,068 newly-confirmed Covid-19 cases today, two were imported, while 2,066 were local transmissions.
State-wise, he said, Selangor reported the highest daily number of new cases at 776, followed by Kuala Lumpur and Sabah at 457 and 254 respectively.
Across Malaysia, 126 Covid-19 patients were being treated in the intensive care unit (ICU), according to him.
Out of the 126 patients, 54 needed breathing assistance, he said.
Across the nation, active Covid-19 cases stood at 23,433 today, Noor Hisham added.
Meanwhile, according to him, the number of recoveries stood at 2,230 cases today, which brought the cumulative number of fully-recovered patients in the country to 91,171 so far.
The 91,171 recoveries accounted for 79.2% of Malaysia's cumulative total number of Covid-19 cases at 115,078, he said.
Three Malaysians succumbed
The deceased today comprised two male and one female Malaysians, aged 94, 69 and 58 years old respectively.
The 94-year-old man's death was reported in Selangor, while for the 69-year-old, it was recorded in Negeri Sembilan, according to the health DG. The 58-year-old woman from Kuala Lumpur died at the Sungai Buloh Hospital in Selangor.
The country's number of new cases — at 2,068 today — was a drop from yesterday's record high of 2,525.
Read also:
RMCO throughout Malaysia extended until March 31, says Ismail Sabri 
Workers' hostels in two localities in Johor placed under EMCO, says Ismail Sabri
Three new Covid-19 clusters detected today, two linked to workplaces, says Noor Hisham