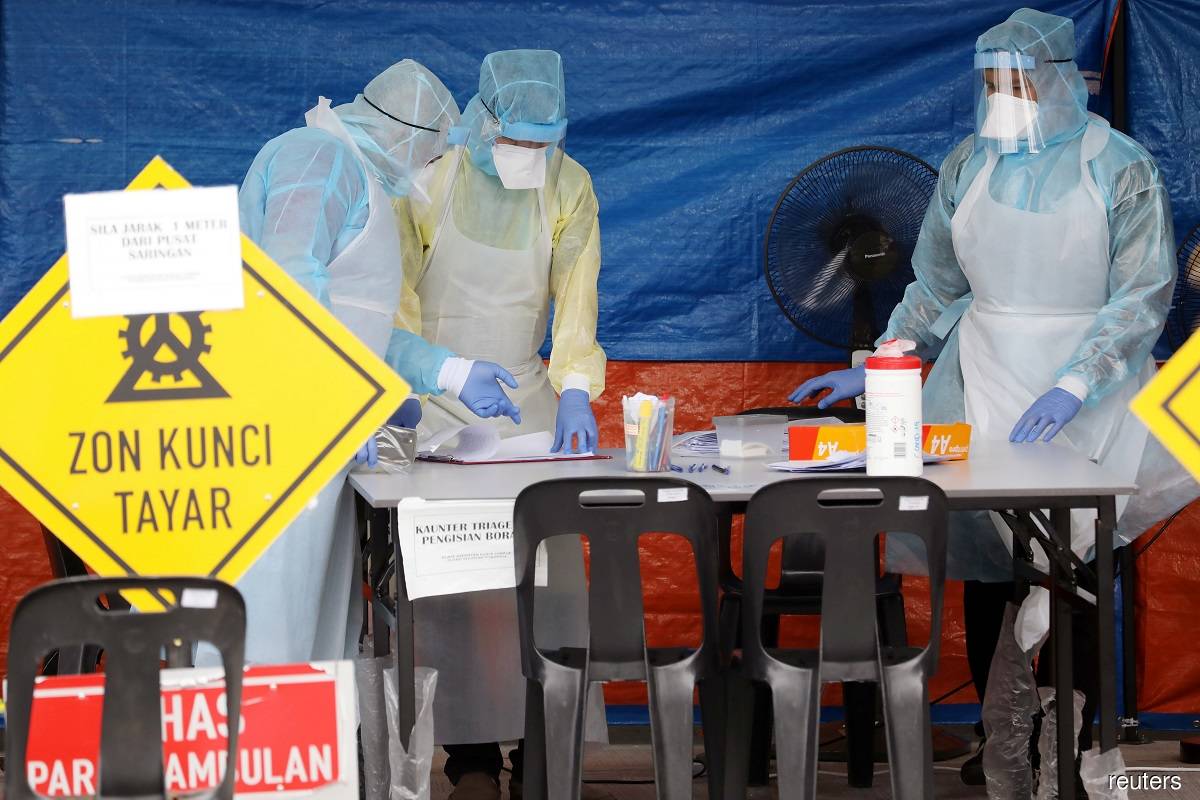 KUALA LUMPUR (July 31): Malaysia recorded 12 new cases of Covid-19 as of noon today, bringing the cumulative number to 8,976.
Health director-general Datuk Dr Noor Hisham Abdullah also reported a new Covid-19 death, raising the death toll to 125, or 1.39% of total cases.
The deceased was a 64-year-old Filipino with a history of heart disease. He displayed symptoms of fever, cough, and shortness of breath on Saturday but did not seek treatment, said Noor Hisham.
"On July 29, the man was found unconscious and later taken to the Queen Elizabeth Hospital in Kota Kinabalu. He was pronounced dead, and screening tests showed he was positive for Covid-19," he added in a statement.
Of the 12 new positive cases, Noor Hisham said five were imported cases involving two Malaysians and three non-Malaysians. These patients had come to the country from Indonesia (three cases), Qatar (one case) and the United Kingdom (one case).
There were seven locally transmitted cases, two of which involved non-Malaysians and were detected via pre-surgical screening tests in Johor.
Of the five locally transmitted cases involving Malaysians, two were detected from the Sivagangga PUI Cluster in Kedah, and one each in Johor (via pre-surgical screening at the Sultan Ismail Hospital in Johor Baru), Selangor (via pre-surgical screening at a medical centre) and Negeri Sembilan (via screening test at a lock-up).
Noor Hisham said 27 patients were discharged as of noon, bringing the total number of recoveries in the country to 8.644, or 96.3% of total cases.
This, he said, brings the total number of active cases in the country to 207.
These patients have been isolated and are receiving treatment, three of them at intensive care unit, one of whom is on respiratory support.