Click / Tap image to enlarge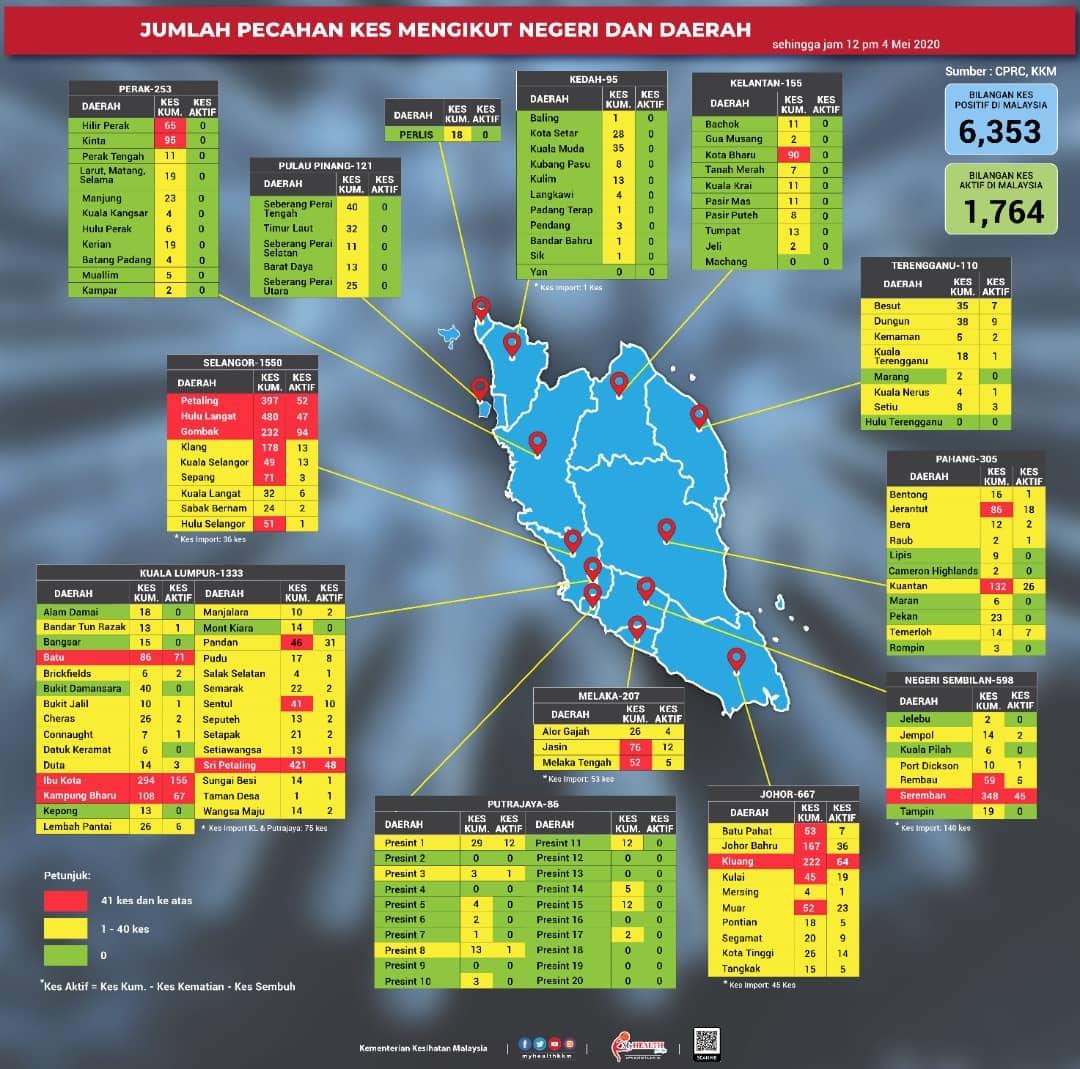 Click / Tap image to enlarge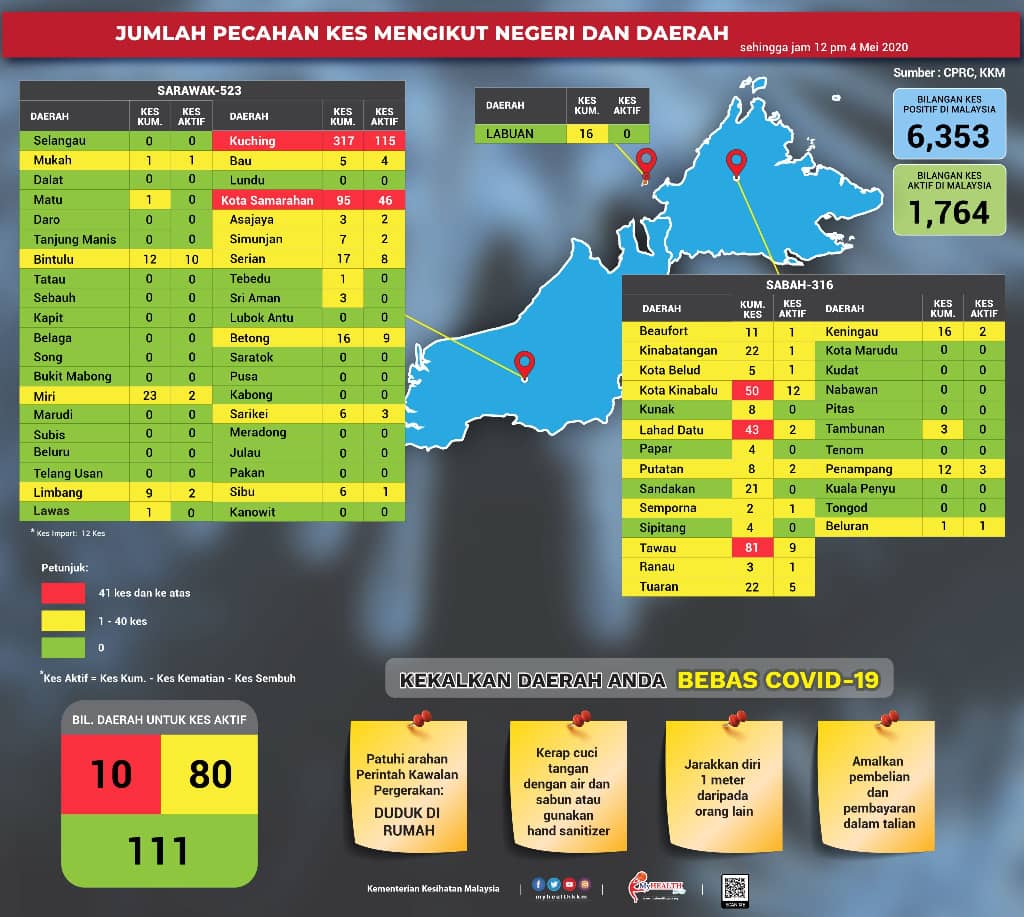 KUALA LUMPUR (May 5): The Ibu Kota area in Kuala Lumpur had recorded 156 active cases as at noon yesterday — the highest in the country —versus its number of confirmed infections (294), according to the Ministry of Health (MoH).
There were 421 active cases in the capital city, the highest in Malaysia compared with Selangor (231), Sarawak (205) and Johor (183).
Based on statistics provided by the MoH's Crisis Preparedness and Response Centre, there were four districts categorised as red zones — where there were at least 41 active cases of Covid-19 — in the capital.
Besides Ibu Kota, Batu had 71 active cases compared with 86 confirmed infections, Kampung Baru had 67 active cases versus 108 cumulative cases, while Seri Petaling had 48 active cases compared with 421 total cases.
Lembah Pantai, which had reported the highest number of active cases in the country for two months, now had six active cases compared with 26 cases.
Meanwhile, six districts in the capital city, namely Alam Damai, Bangsar, Bukit Damansara, Datuk Keramat, Kepong and Mont Kiara, had zero active case as of noon yesterday.  
The number of confirmed infections in Kuala Lumpur had soared rapidly since the second phase of the movement control order (MCO) period to 1,333 cases as of yesterday, up by 903 from end-March.
The capital city recorded 25 new cases yesterday, from the total of 55 new cases nationwide.
Meanwhile, 24 cases were detected in several enhanced movement control order (EMCO) areas, including Pusat Bandar Utara, the Kuala Lumpur wholesale market and Selayang with 21 new cases (160 cases). Selangor Mansion had two cases (177), while one case was detected in Malayan Mansion (13).
However, Menara City One had no new case, so total cases in the area remained at 55.
Malaysia had reported 6,353 infections in total across the country, with 1,764 active cases.
The ministry also said Penang was now in a green zone as there was no active case in the state yesterday.
Across Malaysia, there were 10 districts classified as red zones, 80 yellow zones (one to 40 active cases), and 111 green zones (zero active case).
Stay at home. We will deliver the news to you at theedgemarkets.com.