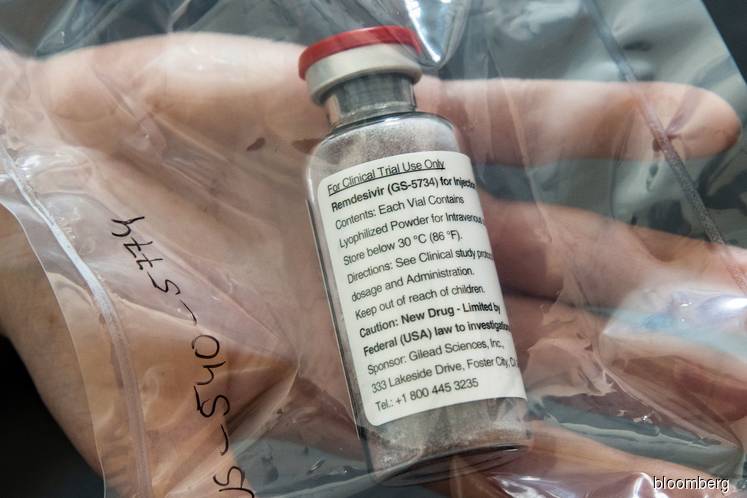 LONDON (May 28): South Korea reported its biggest spike in new coronavirus cases in nearly two months, raising concerns about a second wave of infections. Small clusters also emerged in several locations in Japan in its first week since the emergency was lifted.
Cases continued to soar in Brazil and America reached the grim milestone of 100,000 deaths, the most in the world. Daily recoveries exceeded new cases in Russia for a third day, and Germany's infection rate dropped further below a key threshold.
Roche's immune suppressor Actemra will be paired with Gilead's antiviral remdesivir in a late-stage trial of a drug combination, while GlaxoSmithKline said it will produce 1 billion doses of a vaccine adjuvant — a booster that can help any brand of shot — to support immunisation against the pandemic.
WHO Warns Against Austerity (6:37 a.m. NY)
The World Health Organization warned against austerity in health spending as Europe's economies reel from the effects of lockdowns to rein in the coronavirus. "We must learn from the mistakes of the past," when public spending on health fell in the wake of the euro crisis, Hans Kluge, WHO regional director for Europe, said in a briefing.
Cuts in public spending on health shift costs to households who may already be facing financial insecurity, the WHO's European office warned. Kluge called for solidarity among European governments. "If there's something we have learned so far it's that one country, even if it's doing a great job, is not standing alone. We are safe only when everyone is safe."
'Safer' for BOE to Err With Too Much Easing (6:22 a.m. NY)
It's safer for the Bank of England to ease too much rather than too little as it responds to the coronavirus pandemic, according to policy maker Michael Saunders. The U.K. is at risk of a relatively slow recovery from the crisis, which could prove especially damaging, Saunders said on a webinar Thursday. Failing to add more stimulus now could see the economy slip into a "lowflation trap".
"The costs of policy error are, to an extent, asymmetric at present," he said. "It is safer to err on the side of easing somewhat too much, and then if necessary tighten as capacity pressures eventually build, rather than ease too little and find the economy gets stuck in a low-inflation rut." The pound slid after the comments and money markets moved to price in a 10 basis-point interest-rate cut for May 2021. That would take the key rate to zero.
Synthetic Bio Pioneer Ginkgo Raises US$70 Million (6 a.m. NY)
Ginkgo Bioworks Inc has raised US$70 million in an effort to build out DNA-based Covid-19 testing on a massive scale. The firm is best known for its efforts to design, modify and manufacture organisms to make industrial processes cheaper and more efficient — for example, it's working to help program bacteria for treatments as living medicines. Now, Gingko is looking to repurpose the DNA-sequencing and automation infrastructure it developed to read and modify living cells to help address the nation's shortfall of diagnostic testing.
The U.S. has vastly scaled up its testing and is now processing somewhere between 300,000 and 450,000 each day, according to The Covid Tracking Project, a volunteer initiative to compile virus data. But those numbers still fall far short of the tens of millions that some experts have suggested are needed daily to reopen the economy safely and return to a new normal.
DNA sequencing, Gingko is betting, might allow those efforts to scale up far more rapidly and cheaply to help achieve that end. The company is worth about US$4.2 billion, based on a September effort that raised US$290 million. The latest round includes investors such as DNA-sequencing giant Illumina Inc.
Google Launches 'Scam Spotter' (6 a.m. NY)
Alphabet Inc.'s Google has created "Scam Spotter" in partnership with Cybercrime Support Network, an organization that supports victims of online crimes. The website is intended to simplify and organize expert advice about coronavirus-related scams. Scammers have taken advantage of "fear and uncertainty," around the virus, leading to approximately US$40 million in fraud losses, Google said.
Indonesia Death Toll Rises Amid Plans to Ease Curbs (5:45 p.m. HK)
The death toll from coronavirus pandemic in Indonesia rose to 1,496, the highest in Southeast Asia, as officials weighed plans to relax social distancing measures and reopen the economy. Tests confirmed new infections in 687 patients in the past 24 hours, taking the total count to 24,538. East Java, home to the nation's second-largest city and a major industrial hub, reported 171 new cases, the most among the nation's 34 provinces.
The government is working on a plan to allow tourists to return to Bali by July, National Planning Minister Suharso Monoarfa said. Authorities are also drawing up plans for a gradual exit from strict social distancing measures, including in capital Jakarta, to pave the way for a V-shaped recovery in Southeast Asia's largest economy.
Meanwhile, Malaysia reported the smallest increase in new cases since March 12 as the country expects to end its months-long lockdown in early June. And Philippines is planning to further ease restrictions in the capital region starting June 1, which would reopen most businesses and mass transport, even as reported daily infections rose to a record.
Euro-Area Confidence Inches Up (5 p.m. HK)
Economic sentiment in the euro area rose from a record low after companies started to reopen across the continent following the easing of restrictions. A small pickup in the European Commission gauge is consistent with similar reports in recent weeks that suggest the 19-nation region is slowly working its way out of the worst crisis in living memory. At the same time, the loss of jobs and business to weeks of lockdowns is likely to leave lasting damage on the fabric of the economy.
Swiss Allow Sex Work But Not Judo in Reopening (4:41 p.m. HK)
Swiss politicians have decided that sex workers can soon get back to business, while sports and activities involving close physical contact such as judo, boxing, wrestling and dancing will remain prohibited.
Prostitution is legal in Switzerland and can resume from June 6, along with cinemas, nightclubs and public pools, the government announced this week. Yet sports and activities that involve "close and constant" physical contact remain forbidden in an effort to stop the spread of the coronavirus.
Li Says China's Economy Can Grow (4:40 p.m. HK)
China's economy can grow this year if the key tasks set out by the government, including ensuring employment and people's livelihoods, are achieved, according to Premier Li Keqiang.
It is "practical and realistic" to not set a numerical growth target this year as China is not immune from the economic shocks brought about by the pandemic, the premier said at a press conference as the annual parliament session closed on Thursday. Li said the government has the ability to take further action should the outlook deteriorate.
Citigroup To Start Bringing London Traders Back (4:15 p.m. HK)
Citigroup Inc. will gradually start bringing traders back to its London offices in the coming weeks as U.K. leaders continue to craft plans to ease social distancing restrictions.
The firm will begin by restoring traders and other employees from its markets and securities services unit to its offices in London, according to people familiar with the matter, who asked not to be named discussing private information. The firm has told employees in its investment bank to expect to continue working from home, according to the people.
Roche Partners With Gilead (4:09 p.m. HK)
Roche Holding AG and Gilead Sciences Inc are initiating a late-stage trial of a two-drug combination in hopes of creating a new weapon in the battle against Covid-19. The study will pair Roche's immune suppressor Actemra along with Gilead's antiviral remdesivir, the only drug shown so far to fight the coronavirus, in treating patients with severe pneumonia. The results of the combination will be compared to those from patients who receive remdesivir and a placebo.
The trial adds to the blizzard of research into existing medicines against Covid-19. While antivirals seek to stop viruses from replicating, drugs like Actemra — often used to treat rheumatoid arthritis — aim to counter harmful levels of inflammation, sometimes called a cytokine storm, that can be just as damaging as the infection itself.
Russian Recoveries Exceed New Cases Again (3:53 p.m. HK)
Confirmed cases rose by 8,371 over the past day to 379,051, while 8,785 people recovered, bringing the total to 150,993. This is the third straight day the daily number of recoveries has exceeded new cases as the outbreak shows signs of stabilizing in Russia.
The data comes as Moscow prepares to ease a lockdown imposed since the end of March, after President Vladimir Putin declared that Russia has passed the peak of the pandemic. City authorities managed "not only to stabilize the situation, but significantly improve it," Moscow Mayor Sergei Sobyanin told Putin on Wednesday. "We can already talk about the next steps to get out of this crisis."
Travel Companies Urge U.K. to Drop Quarantine Plans (3:41 p.m. HK)
More than 70 executives from travel firms have written to the U.K. government calling for the dropping of a controversial quarantine plan that will apply to passengers entering the U.K. from June 8. The signatories include The Ritz, Claridges, The Dorchester and Mandarin Oriental.
"The very last thing the travel industry needs is a mandatory quarantine imposed on all arriving passengers which will deter foreign visitors from coming here, deter U.K. visitors from traveling abroad and, most likely, cause other countries to impose reciprocal quarantine requirements on British visitors, as France has already announced," according to the letter to Home Secretary Priti Patel.
EasyJet to Cut Jobs, SAS Seeks Funding (3:25 p.m. HK)
EasyJet Plc will cut thousands of jobs representing as much as 30% of the workforce to cope with a long-term hit to demand from the coronavirus crisis. Europe's second-biggest discount carrier will begin employee consultations on the cuts in coming days, it said. The Luton, England-based firm has about 15,000 employees, suggesting 4,500 posts are at risk.
Earlier, SAS AB slumped 15%, after Scandinavia's main carrier warned shareholders it will need to generate more funding to see it through the crisis.
Virus Clusters Surface in Korea, Japan (3:16 p.m. HK)
South Korea will temporarily close museums, parks and galleries in Seoul and surrounding cities after reporting its biggest spike in new cases in nearly two months, raising fears of a second wave of infections. The country reported 79 new cases, about double the new infections reported a day earlier and marked the highest number of cases since April 5 when it registered 81. The total number of confirmed cases reached 11,344, according to the Korea Centers for Disease Control & Prevention.
The surge came as health authorities were investigating a new outbreak at a distribution centre for Softbank-backed Coupang Corp, an e-commerce company known for its "rocket delivery" service, which has increased in popularity as more Koreans have turned to online shopping in the wake of pandemic. So far, 82 cases have been linked to the distribution centre with the numbers likely to rise as health authorities complete testing of more than 4,000 known contacts.
Small clusters have also emerged in several locations in Japan, including the capital, in its first week since a state of emergency was lifted nationwide. More than four people were found to be infected at a hospital in western Tokyo, Nippon Television reported. At least 18 others, mostly patients, are being tested after showing symptoms including fever. In the southwestern city of Kitakyushu, an uptick in new cases — 22 infections in five days, after more than three weeks without a single case — prompted the government to send its virus cluster response team to investigate.
Glaxo Targets Vaccine Booster (2:45 p.m. HK)
Glaxo says its adjuvant can reduce the amount of vaccine required per dose, allowing more people to be immunised, and create longer-lasting immunity, according to a statement Thursday. The U.K. drugmaker is also working to develop a vaccine, but the two efforts are separate. "More than one vaccine will be needed to address this global pandemic," Roger Connor, president of Glaxo's vaccines operation, said in the statement.
Masks Work, Japan Panel Says (9 a.m. HK)
Mask-wearing — anathema to many in the U.S. — is one reason why Japan has avoided the heavy coronavirus death tolls seen in many parts of the world, according to the government's expert panel on the pandemic.
While face-coverings have sparked angry confrontations in some parts of the world, and were initially dismissed as ineffective by the World Health Organization, they have long been part of everyday life in Japan. But they won't be enough for the country to maintain its strong record on containing the virus.
Disney Taking 'Baby Steps' to Reopen Parks (7:35 a.m. HK)
Walt Disney Co chief executive officer Bob Chapek is planning to be more cautious than other theme-park operators in reopening attractions, saying he wants to take extra time to build trust with customers.
The company aims to begin admitting guests back in its parks in Florida in mid-July. Meanwhile, rivals such as Comcast Corp's Universal Studios and SeaWorld Entertainment Inc. plan to begin reopening their parks in the state early next month.
Merchant Sailors Trapped at Sea (7:25 a.m. HK)
Even as countries try returning to some semblance of pre-pandemic life, ongoing restrictions are wearing thin a crucial human link in the global supply chain.
More than 200,000 seafarers stuck on merchant ships carrying everything from medical supplies to grain and oil are at increasing risk of mental and physical fatigue, as port restrictions and canceled flights snarl the ability of vessels to change crews, according to the International Chamber of Shipping.
U.S. Deaths Top 100,000 (6 a.m. HK)
The U.S. surpassed 100,000 deaths from the coronavirus, according to Johns Hopkins University data. The milestone comes 126 days since the first case and 87 days since the Centers for Disease Control and Prevention announced the country's first fatality, on Feb 29 in Washington state.