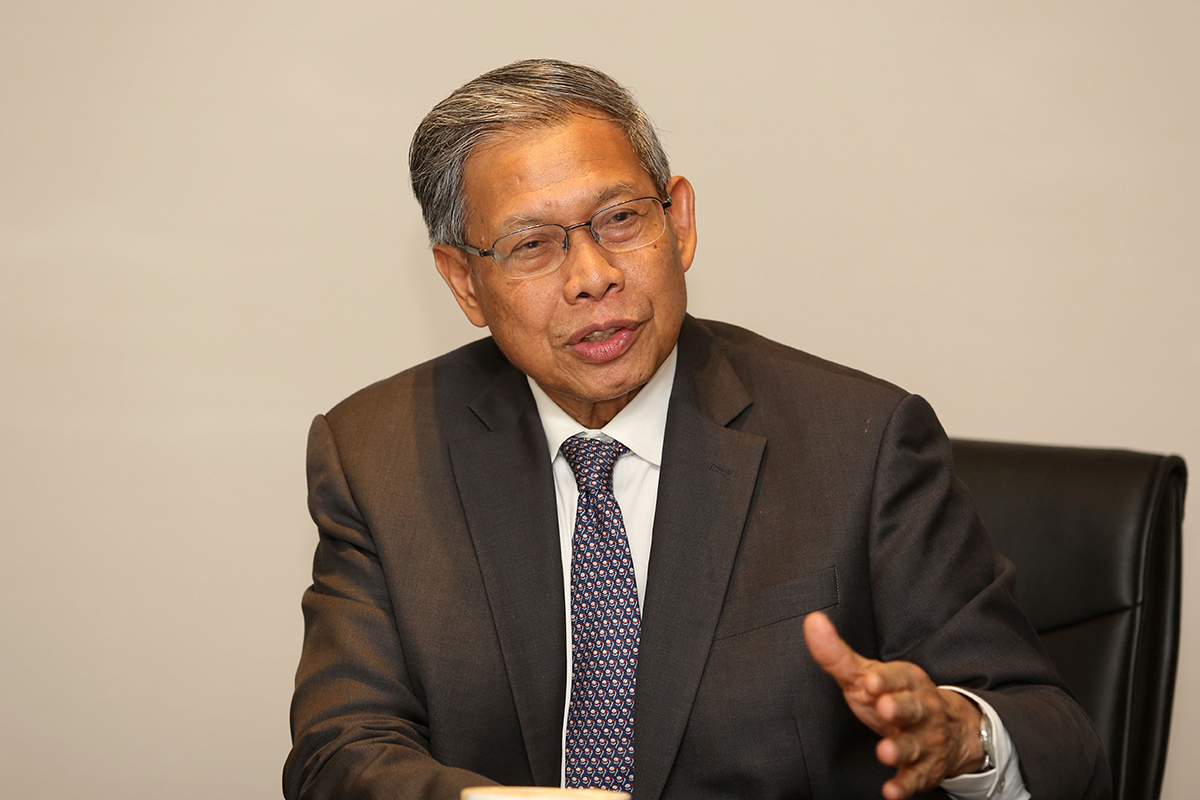 KUALA LUMPUR (Dec 17): The Covid-19 pandemic has forced the government to go back to the drawing board when it comes to the 12th Malaysia Plan (12MP).
Minister in the Prime Minister's Department (Economy) Datuk Seri Mustapa Mohamed said at the World Bank Group's launch of the latest Malaysia Economic Monitor that the pandemic led to the government delaying the tabling of the economic development blueprint to early next year from the initially scheduled Aug 6 this year.
"In respect to the 12th Malaysia Plan, we need to go back to the drawing board. We need to start engagements once again. There have been massive changes in the economic landscape globally as well as in Malaysia, and any plan would have to be realistic.
"Many of our forecasts that were done earlier this year are out of the window, we need to revisit the targets. Covid-19 has resulted in a lot of rethinking," said Mustapa.
He added that as a result, the government has conducted more engagements with relevant stakeholders, engaging with civil society groups, student leaders, politicians both in government and in the opposition.
He noted that the 12MP — which covers 2021 to 2025 — will take into account the United Nations' Sustainable Development Goals (SDGs), as well as the Shared Prosperity Vision.
The minister added that there will be a number of cross-cutting issues addressed in the 12MP. For example, digitalisation is an issue that has impacts on education and micro SMEs — resulting in "quite a big dose" of digital initiatives in the 12MP.
Agriculture as well will also be addressed in the 12MP, with the government revisiting strategies on agriculture and manufacturing, particularly in the electronic and electrical (E&E) space.
He noted that the plan will also address getting more foreign investments into the country in order to create quality job opportunities that can help raise wages in the country.
The 12MP's predecessor, the 11MP, was a five-year plan spanning 2016 to 2020.
Read also:
Economic outlook for 4Q more challenging than initially expected, says Mustapa
Malaysia to revisit approach to agriculture, says Mustapa
Malaysia's agrifoods 'less dynamic' than tree crops, says World Bank
Malaysia's 2021 economic recovery underpinned by effective vaccine roll-out, says World Bank
Change regulations to allow more private sector involvement in agriculture industry, experts urge