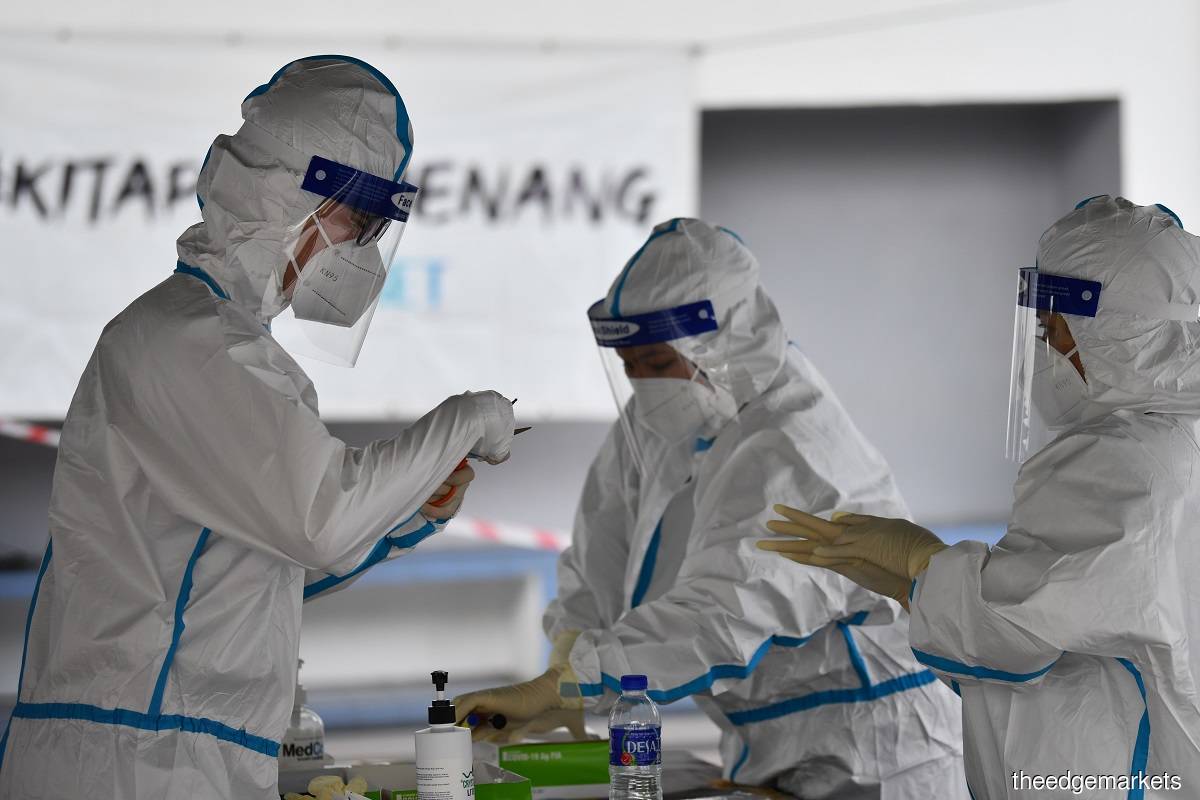 KUALA LUMPUR (Feb 22): The Ministry of Health (MOH) announced that eight new Covid-19 clusters were detected today, of which seven are linked to workplaces while one is a community cluster.
Among the seven new workplace clusters are the Tapak Bina Jalan Kota cluster in Gombak, Selangor with 11 infections; the Tapak Bina Lombong Timah cluster involving Kuala Langat, Petaling and Klang in Selangor with 45 infections; the Pasar Jalan Putra cluster in Petaling, Selangor (nine); and the Tapak Bina Sungai Batu cluster in Kepong, Kuala Lumpur (25).
The remaining workplace clusters are the Sungai Bakong cluster in Meradong, Sarawak (22); the Hilir Sungai Kluang cluster which spans Seberang Perai Utara, Seberang Perai Tengah, Barat Daya and Timur Laut in Penang (41); and the Industri Sungai Gadut cluster involving Seremban, Rembau and Tampin in Negeri Sembilan (65).
The lone community cluster is the Emperoh Jambu cluster, which spans Kuching and Samarahan in Sarawak, with 60 infections.
To date, 1,082 clusters have been reported in the country while 578 clusters have been declared ended.
MOH reported 2,192 new confirmed cases, down from 3,297 on Sunday, bringing the cumulative confirmed infections to 285,761.
Six more Covid-19-related deaths were recorded, involving five Malaysians and one foreigner. The country's Covid-19 death toll increased further to 1,062, according to MOH.
Selangor topped the list with most new Covid-19 infections with 910. Of these, 742 cases or 81.5% were detected in Covid-19 clusters and screening of close contacts of Covid-19-positive patients.
Meanwhile, Kuala Lumpur has the second highest number of new cases today with 303, followed by Sarawak with 221, Johor (211), Perak (148), Penang (135), Negeri Sembilan (64), Kelantan (28), Kedah (26), Melaka (14), Pahang (seven), Putrajaya (seven), Terengganu (four) and Perlis (four).
Read also:
Covid-19: Malaysia records 2,192 new cases with six more deaths