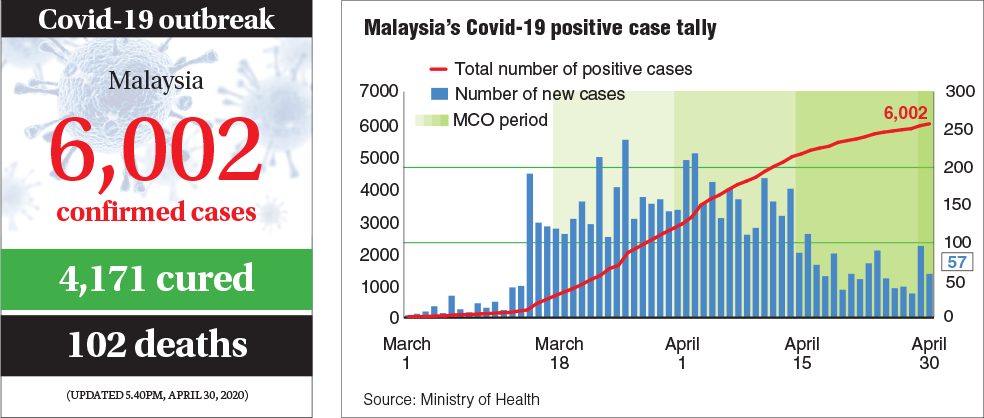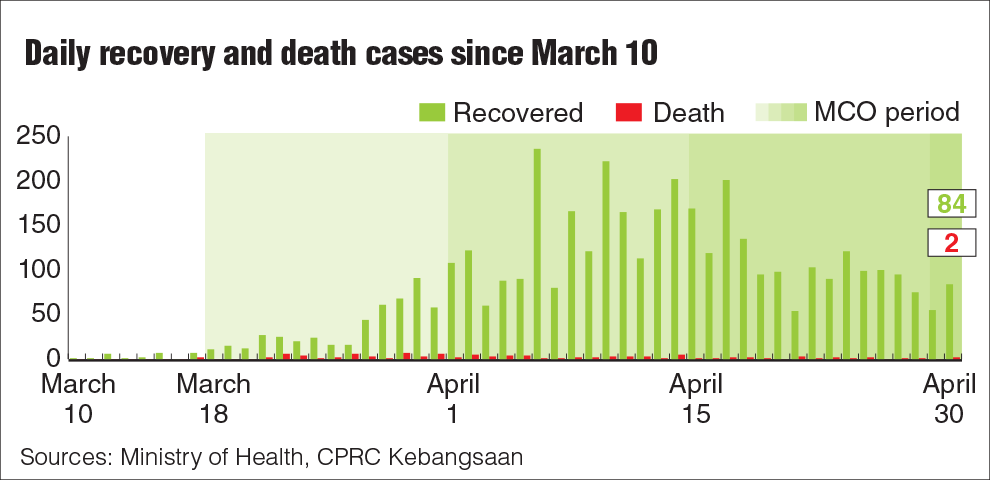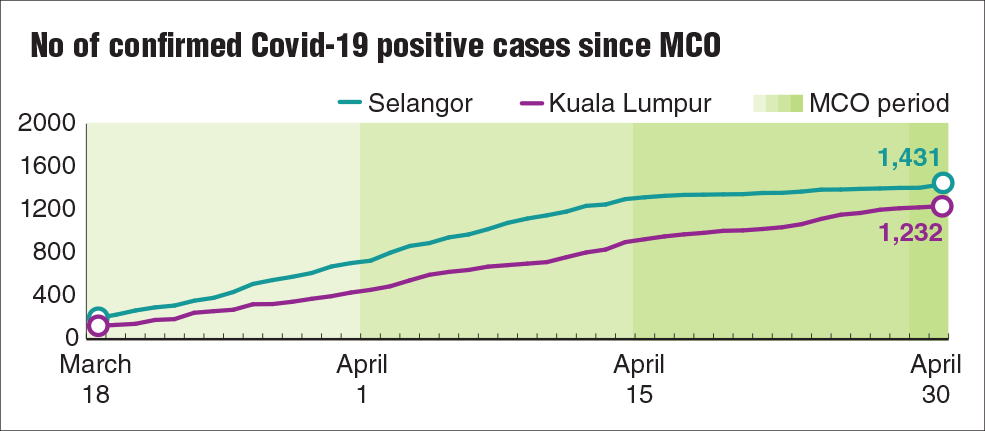 Click / Tap image to enlarge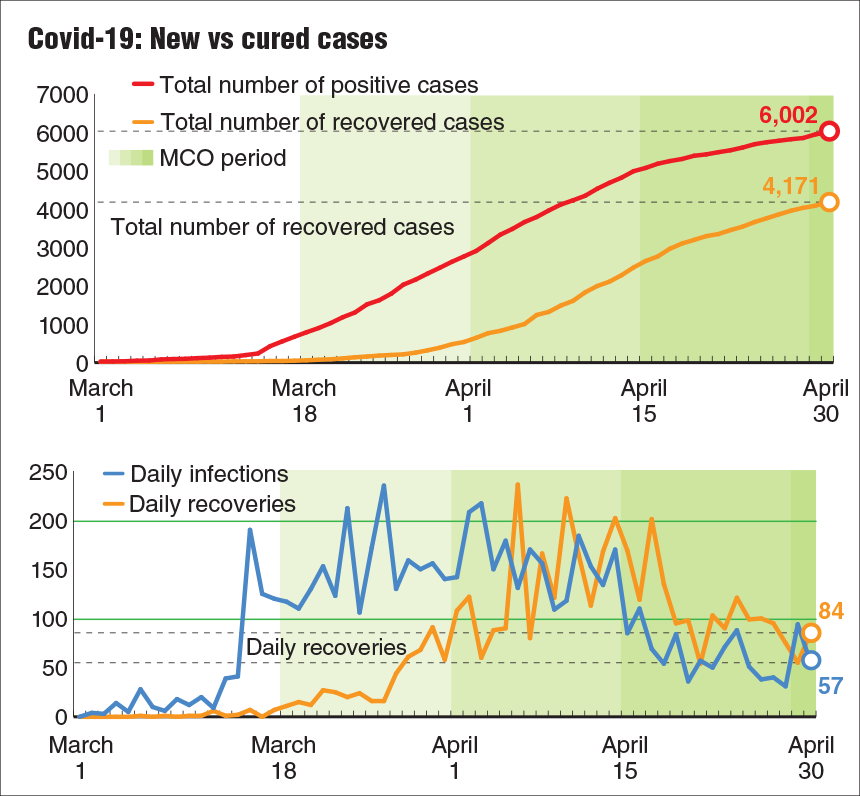 KUALA LUMPUR (April 30): The Ministry of Health (MoH) announced 57 new confirmed COVID-19 cases as of noon today, representing two straight weeks of fewer than 100 infections per day.
This is lower than the 94 cases reported yesterday.
Of the 57 new cases, 25 were imported cases, while the remainder 32 were local transmissions, said Health director-general Datuk Dr Noor Hisham Abdullah in a statement.
The 25 imported cases were detected in Selangor (13), Kuala Lumpur (7), Johor (3) and Melaka (2).
Cumulative cases have thus risen to 6,002.
Meanwhile, 84 patients were discharged today, with the total number of recoveries climbing to 4,171, representing 69.5% of overall cases.
This brings the number of patients in intensive care to 36, of whom 14 of them need respiratory assistance.
Active cases in the country fell by 29, to 1,729, with the patients isolated and given treatment.
Two more deaths were reported, which pushed the country's death toll from the coronavirus to 102 or 1.7% of total cases.
One of the fatalities was a 64-year-old man who had suffered a type of blood cancer and had close contact with a COVID-19 patient from the Bali cluster.
He passed away at 4.14pm yesterday at Tengku Ampuan Afzan Hospital in Pahang.
The second was a 72-year-old man who had high blood pressure. He was admitted to the Sarawak General Hospital on April 16 and passed away at 12.55pm today.
Selangor remained the State with the highest number of confirmed infections (1,431 cases), followed by Kuala Lumpur (1,232), Johor (663) and Sarawak (507).
In Southeast Asia, Malaysia remains the country with the fourth most cases.
Topping the list are Singapore (16,169), Indonesia (10,118) and the Philippines (8,488).
#dudukrumahdiamdiam and get the news at theedgemarkets.com.
Photo Gallery: ALL LOCKED UP