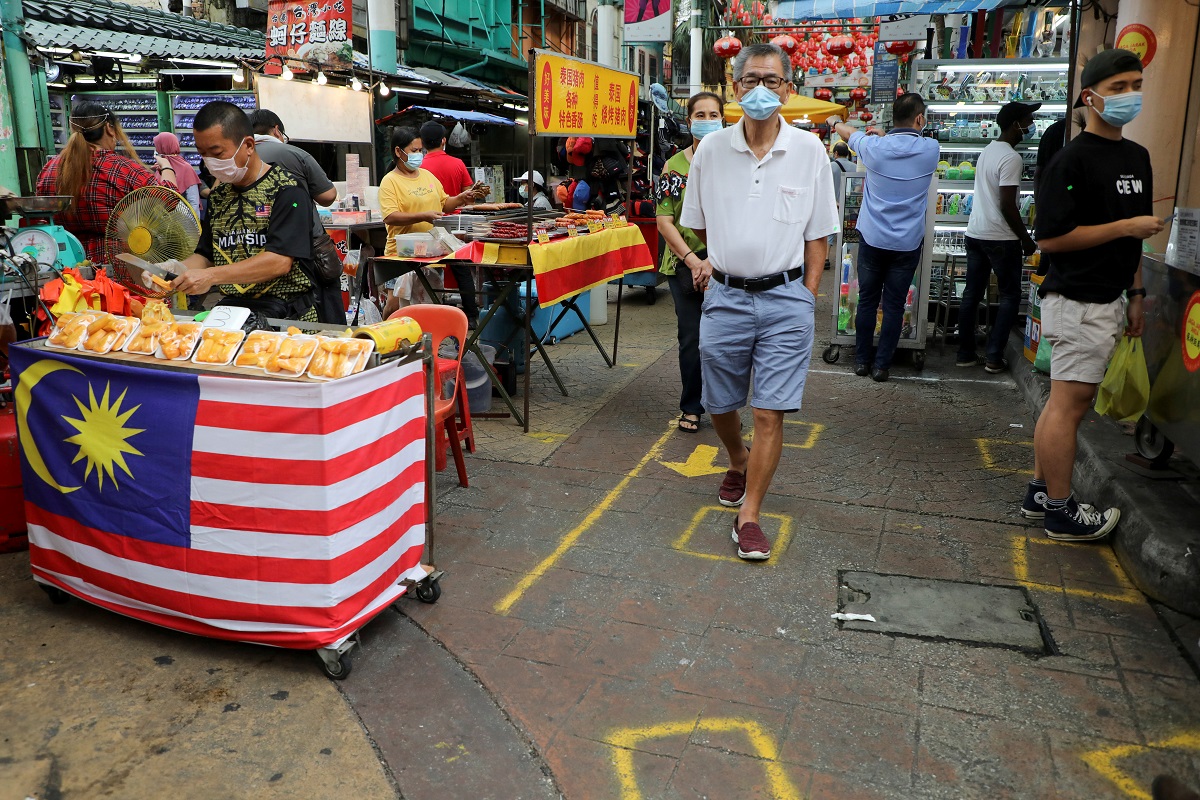 KUALA LUMPUR (Sept 27): New Covid-19 infections in Malaysia reached a two-week high of 150 cases today, bringing the total to 10,919.
A total of 146 cases were infections by local transmission, while four were imported cases. The local cases involved 124 citizens and 22 non-citizens, while the imported cases involved three citizens and one non-citizen.
The number of active cases stood at 950.
Meanwhile, a total of 50 patients had recovered and been discharged, bringing the total number of recoveries to 9,835, representing 90.07% of the total number of infections.
Sabah accounted for 124 cases out of the total, including 58 from the Benteng Lahad Datuk cluster, including 20 from the Bangau-Bangau cluster.
Two new clusters were detected in Sabah, namely Kampung Sakong (eight cases) and Buang Sayang (three cases).
Health director-general Tan Sri Dr Noor Hisham Abdullah said the Buang Sayang cluster stemmed from one individual who travelled to Sipitang, Sabah from Sept 7 to 20. Since then, 10 individuals have been tested, with four found to be positive. The other six are still awaiting results.
The Kampung Sakong cluster was detected in Semporna. To date, nine individuals from the cluster have tested positive, while 57 others are awaiting results.
Selangor reported 10 cases, the second highest by state, followed by Pahang (four), Kuala Lumpur (three), Johor (two), Sarawak (two), and Melaka (one).
Kuala Lumpur saw one case from the new Setapak cluster, stemming from an individual who travelled to Tawau and Semporna in Sabah between Sept 17 and 20.
As at today, 20 individuals from the Setapak cluster have been tested, of which three cases returned with positive results, while 16 tested negative. One person is awaiting result.
Six patients are currently being treated in intensive care units, with four cases requiring respiratory assistance.
There was one death reported, bringing the death toll to 134, representing 1.23% of total cases.
The deceased was a female citizen aged 81 years old, who was admitted to the Semporna Hospital on Sept 14. She was transferred to Tawau Hospital yesterday and was moved to the intensive care unit on the same day due to her worsening condition.