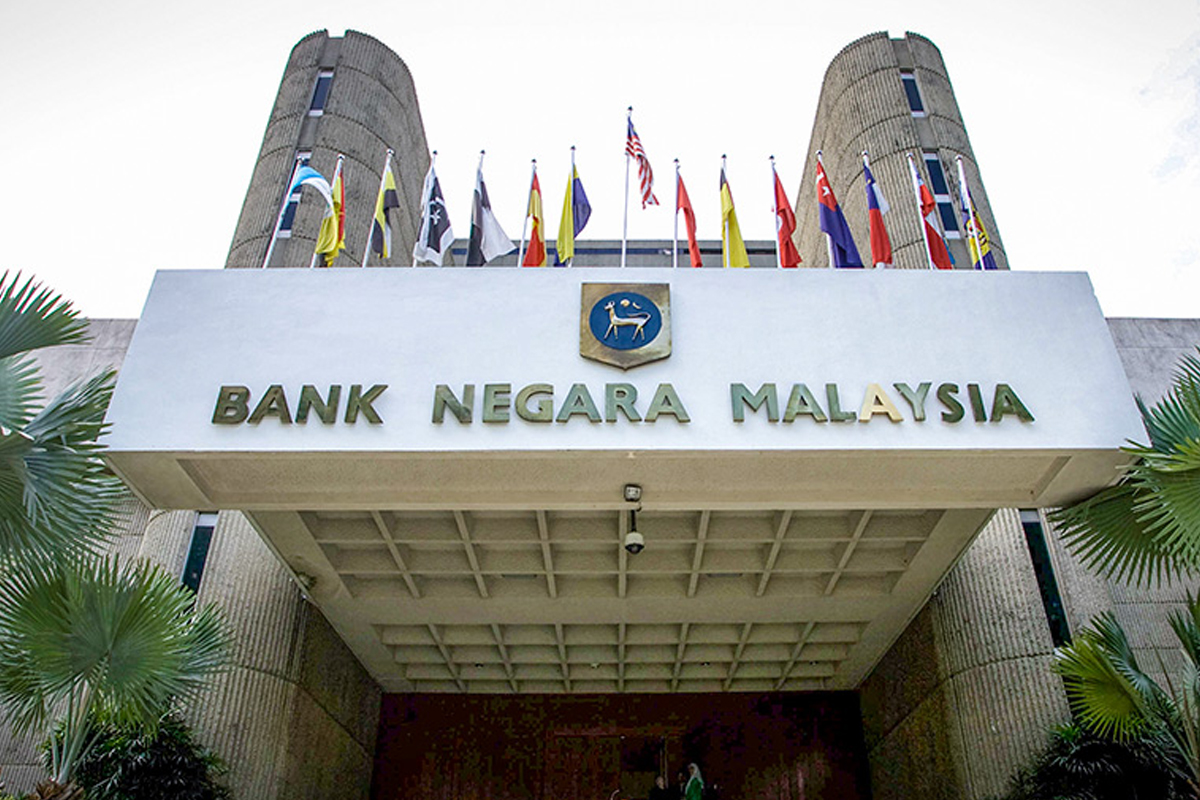 KUALA LUMPUR (Jan 18): In an instant reaction to Prime Minister Tan Sri Muhyiddin Yassin's RM15 billion economic stimulus package announcement today, Bank Negara Malaysia (BNM) said loan takers can request repayment moratorium and that their Central Credit Reference Information System report will not be affected at a time when the nation contends with the economic impact of the Covid-19 pandemic.
BNM said via Twitter today banks in the country "are still operating" throughout the Covid-19-driven Movement Control Order (MCO) in certain states and federal territories and amid the nationwide emergency proclamation.
Earlier at about 4pm today, Muhyiddin said in his announcement the RM15 billion Perlindungan Ekonomi dan Rakyat Malaysia (Permai) assistance package aims to fight Covid-19, preserve the people's welfare and support business continuity.
Muhyiddin said Permai comprises 22 initiatives, including one which indicates the continuation of borrowers' loan-repayment moratorium and reduction in their loan-repayment instalments.
Yang di-Pertuan Agong Al-Sultan Abdullah Ri'ayatuddin Al-Mustafa Billah Shah had on Tuesday (Jan 12) declared an emergency across Malaysia after the government announced last Monday (Jan 11) the implementation of various levels of the MCO to curb the Covid-19 pandemic.
The MCO was reinstated in Penang, Selangor, Melaka, Johor and Sabah as well as the federal territories of Kuala Lumpur, Putrajaya and Labuan for a two-week period starting from Wednesday (Jan 13).
In a national address last Monday, Muhyiddin said these states and federal territories were considered high-risk areas following a risk assessment as well as the evaluation of health services by the Ministry of Health.
Meanwhile, the conditional MCO (CMCO) would be enforced in six other states — Pahang, Perak, Negeri Sembilan, Kedah, Terengganu and Kelantan — while Perlis and Sarawak would be under the recovery MCO (RMCO) during the same period.
The state of emergency, meanwhile, will be enforced across Malaysia up to Aug 1, 2021 as a proactive measure to contain the Covid-19 pandemic in the country.
On Friday (Jan 15), news reports quoting Senior Minister (Security Cluster) Datuk Seri Ismail Sabri Yaakob indicated that the entire state of Kelantan would be placed under the MCO from Saturday (Jan 16) until Jan 26, while in Sarawak, the MCO would be implemented in Sibu, Selangau and Kanowit districts from Saturday (Jan 16) until Jan 29.
It was reported that Ismail Sabri said the decision was made on the advice of the Ministry of Health following the increase in Covid-19 cases in Kelantan as well as in the three districts in Sarawak.
Read also:
Banks continue to offer repayment assistance, including extending existing moratorium, say ABM and AIBIM