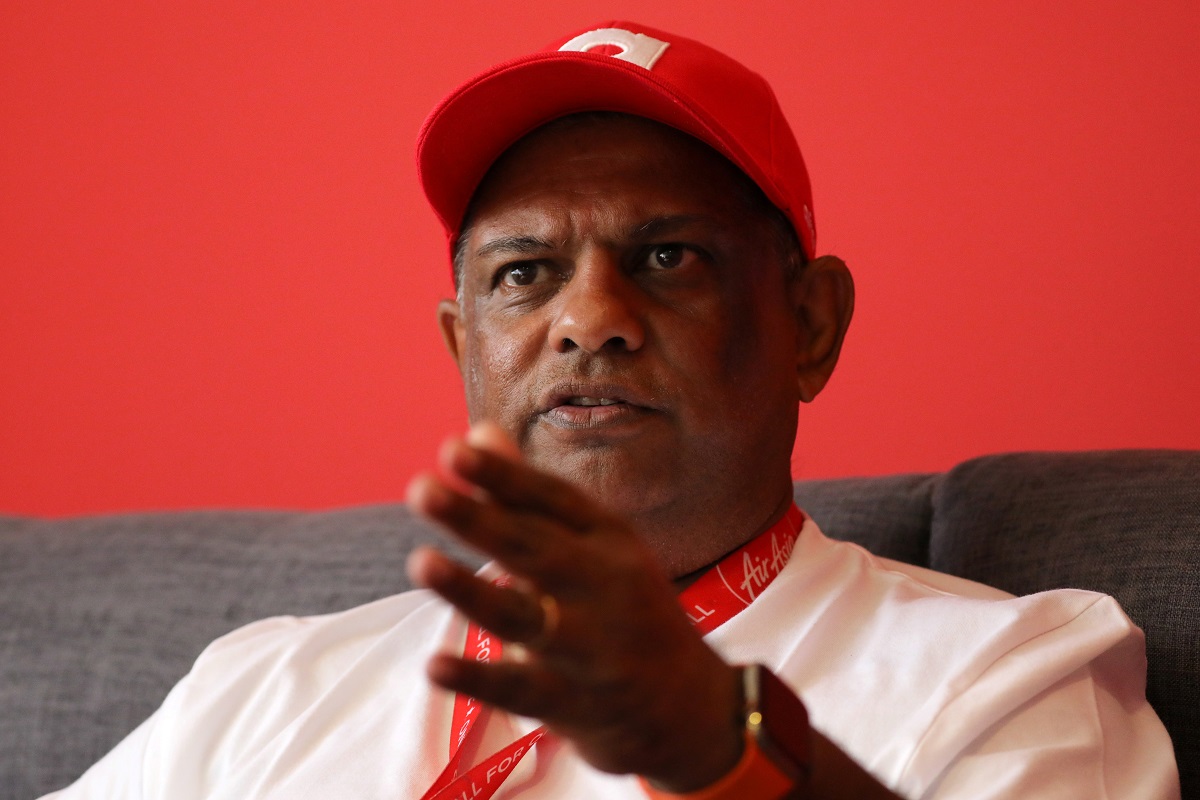 KUALA LUMPUR (Oct 19): "We cannot live in a cave for the rest of our lives," AirAsia Group Bhd group CEO Tan Sri Tony Fernandes said as he fielded questions on the outlook of the global tourism and aviation sectors at a time when the Covid-19 pandemic has led to international restricted movement policies to curb the outbreak.
Bangkok Post, quoting Fernandes, reported today that he said keeping borders closed is not a solution in a globalised world, as Thailand and most countries in the Asean region depend on tourism.
"At some point, countries have to take a little bit of risk to reopen, as we cannot live in a cave for the rest of our lives.
"We have to live with this virus as we have with others before like the common cold or dengue," Fernandes said.
Quoting Fernandes, the report indicated that testing passengers on arrival for Covid-19 without a mandatory 14-day quarantine is the preferred solution for post-outbreak travels.
It was reported that a strong contact tracing app is also important to detect people who have been in close contact with Covid-19 patients, in case the number of cases starts to flare up.
It was reported that while AirAsia Group waits for borders to reopen after the outbreak, the budget airline has to focus on the domestic market as demand for short-haul work and travel still persists.
"Still, there are a lot more health-related regulations to be added to deal with the situation, he (Fernandes) said," Bangkok Post reported.
On Bursa Malaysia today, AirAsia Group fell 0.5 sen or 0.85% to 58.5 sen at 11:24am with 2.23 million shares traded.
At the stock's previous closing price of 59 sen, the company had a market value of about RM1.96 billion.
Read also:
AirAsia Philippines looking to secure fresh capital — report