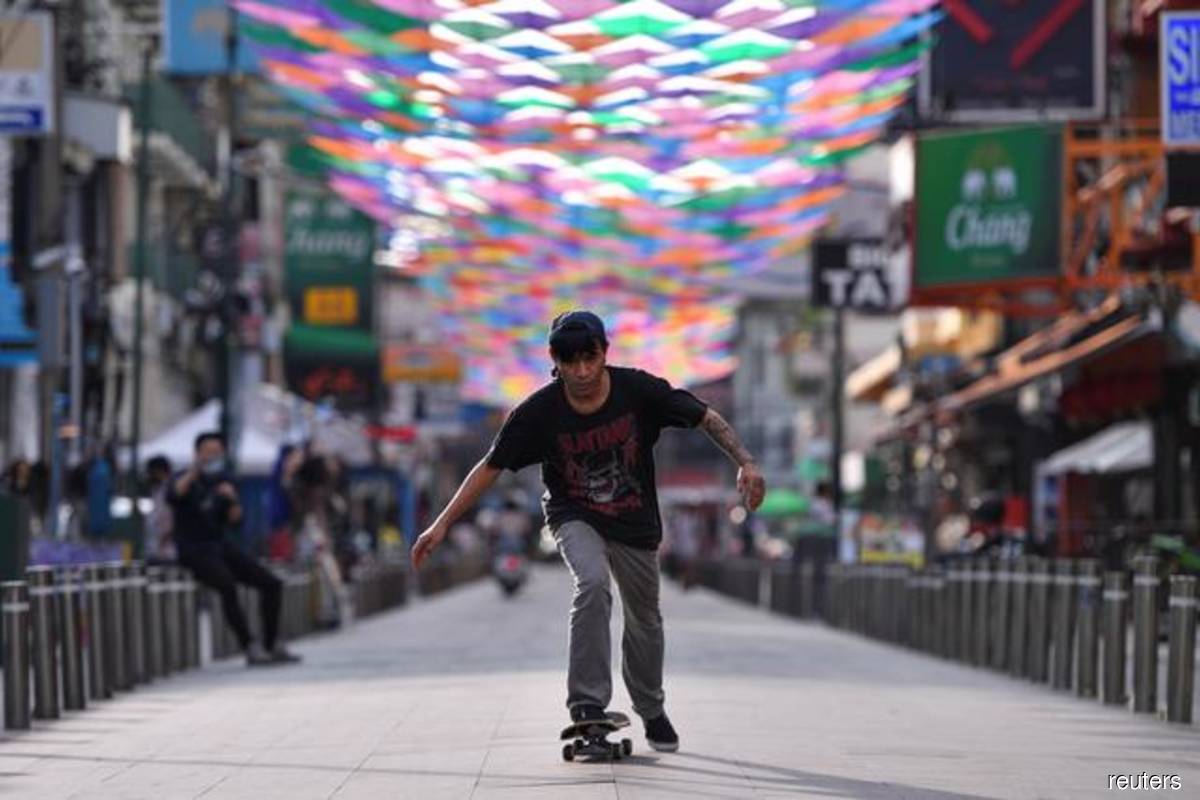 BANGKOK (May 31): The Centre for Covid-19 Situation Administration (CCSA) has overuled Bangkok Metropolitan Administration (BMA)'s decision to ease Covid-19 restrictions in Bangkok, where certain businesses and venues were supposed to open for business from Tuesday (June 1).
With the reversal of the decision by CCSA, the businesses and venues supposed to open on Tuesday, will now remain closed for at least another 14 days. 
They include beauty clinics, museums, learning centres, science parks, art galleries and historic sites, tattoo parlours, nail salons, beauty/ weight loss clinics,and botanical and flower garden.
However, no reason was given for the delay.
This is the second time CCSA overruled BMA's decision. Early this year, CCSA relaxed BMA's decision to ban dine-in at restaurants. Now, CCSA reversed the reopening of selected businesses and venues. 
Earlier today, BMA announced that it would ease Covid-19 restrictions allowing business and venues to reopen starting Tuesday, despite new infections in the capital remain high. However, schools, gyms and entertainment outlets will remain closed until June 14.
BMA said where there have been no clusters of infections detected, the reopening of business and venues will be allowed.
It said the relaxation at these venues aim to ease impact on business sector and allow the people operate their businesses, as well as go on with their jobs under strict measures. 
Over the last 24 hours, Thailand reported 5,485 new Covid-19 cases and 19 fatalities, bringing the total infections in the kingdom to 159,792 and 1,031 deaths.
Bangkok topped the list with highest number of cases at 1,356 cases. 
Centre for Covid-19 Situation Administration (CCSA) assistant spokesperson Dr Apisamai Srirangsan said of the 5,485 new cases, 2,270 through active case detection and 1,953 were inmates.
She added that a total of 57 were imported cases.
On the new fatalities, Apisamai said 12 men and seven women aged between 46 and 88 years old in Bangkok (12) and one each in Kanchanaburi, Chachoengsao, Chon Buri, Nakhon Ratchasima, Samut Prakan, Samut Sakhon and Nonthaburi.
"Authorities detected two new clusters – a construction workers' camp  in Bang Na and a community in Sathon, bringing the total number of active clusters in Bangkok to 45," she said during the Covid-19 daily briefing here today.
She added health authorities to step up active case detection to 10,000 person every day especially at construction workers' camp, fresh markets and factories in Bangkok.
"We hope to control the infections in high-risk areas," she said.