Click / Tap image to enlarge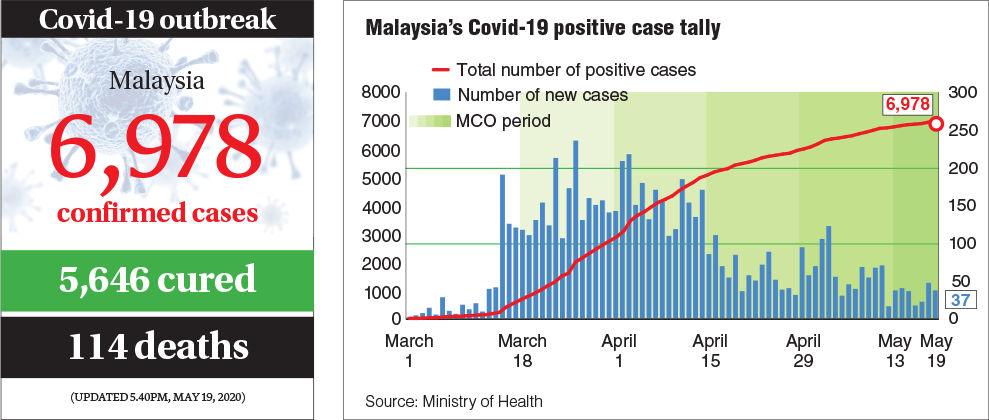 Click / Tap image to enlarge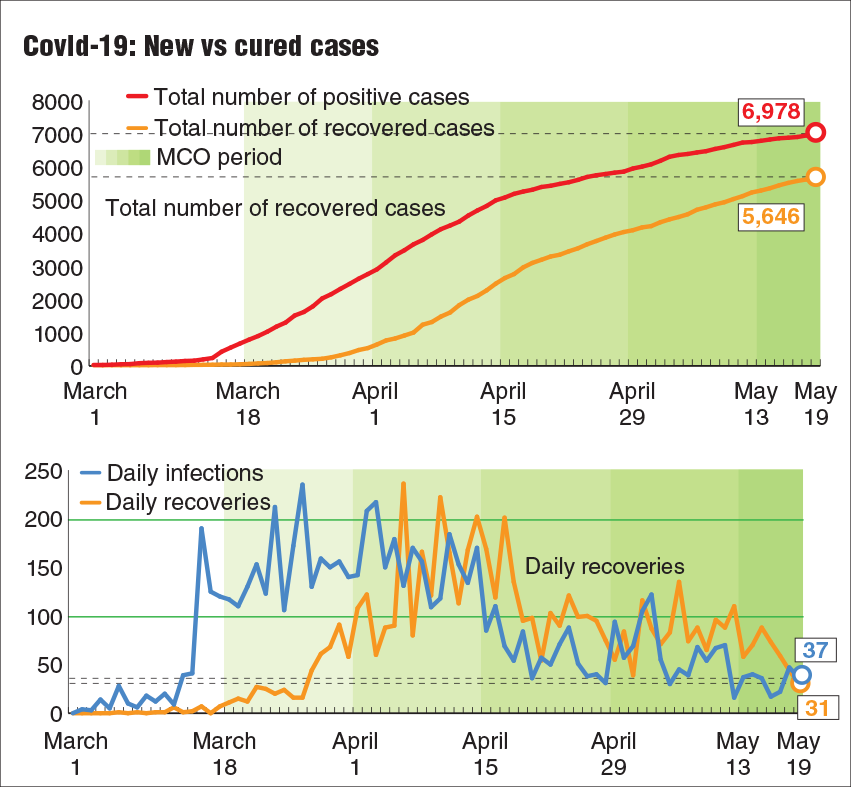 Click / Tap image to enlarge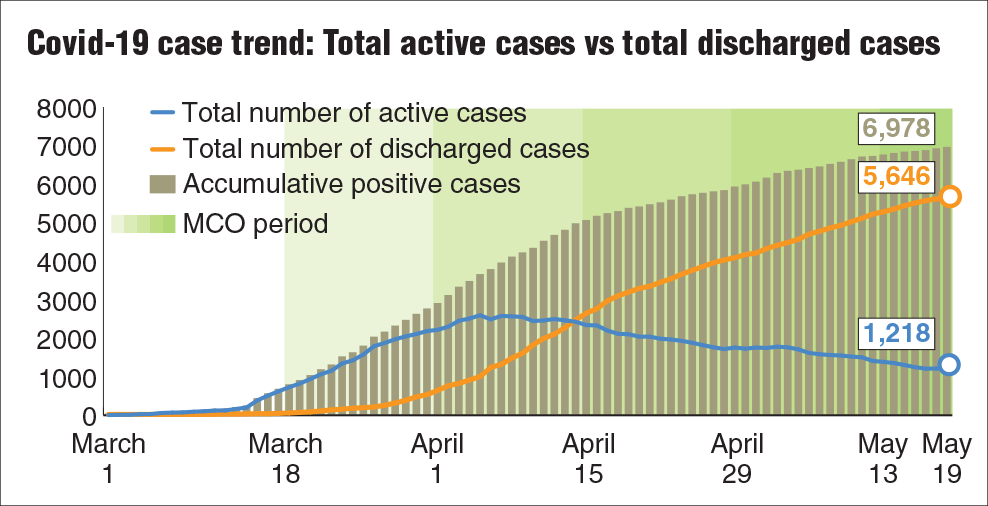 Click / Tap image to enlarge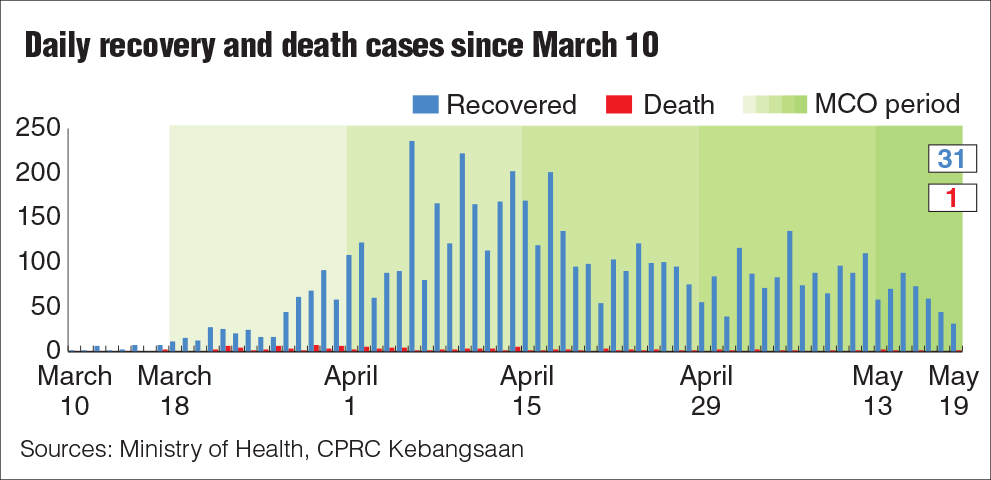 Click / Tap image to enlarge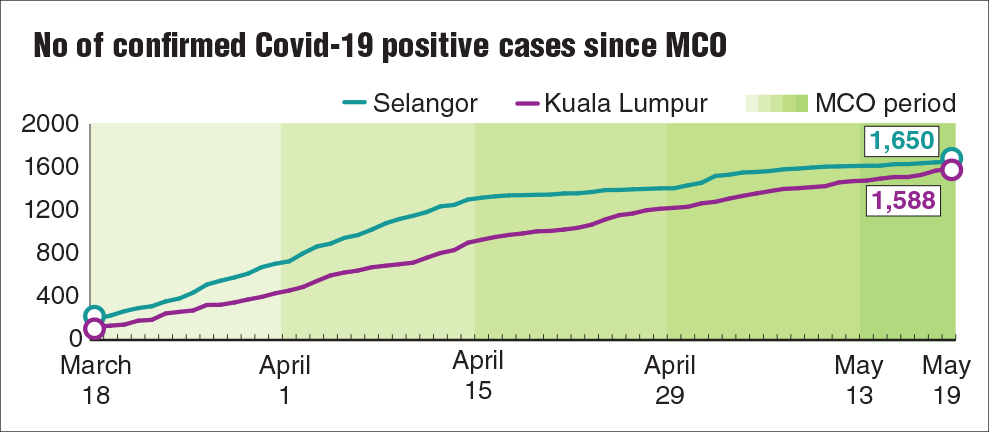 KUALA LUMPUR (May 19): Malaysia recorded 37 new Covid-19 infections today — 35 local transmissions and two imported — bringing the country's cumulative cases to 6,978, according to the Ministry of Health (MoH).
Of the 35 local transmissions, 22 of them involved migrant workers. This makes up about 60% of the 37 new infections.
The country also reported another 31 recoveries, bringing its recovery rate to 80.9% or 5,646 of overall cases, health director-general Datuk Dr Noor Hisham Abdullah said in a statement
The death toll, which saw one addition today, stood at 114, translating into a mortality rate of 1.63%. The deceased was a 77-year old woman who had a history of diabetes, high blood pressure and liver cancer. She was pronounced dead at 3.09am yesterday.
This leaves 1,218 active cases, five more than the 1,213 reported yesterday.
Of the active cases, 11 were under intensive care, with six needing breathing assistance, Noor Hisham added.
See also:
Covid-19: Seri Petaling clusters, sub-clusters cause 48% of cases
Stay at home. We will deliver the news to you at theedgemarkets.com.