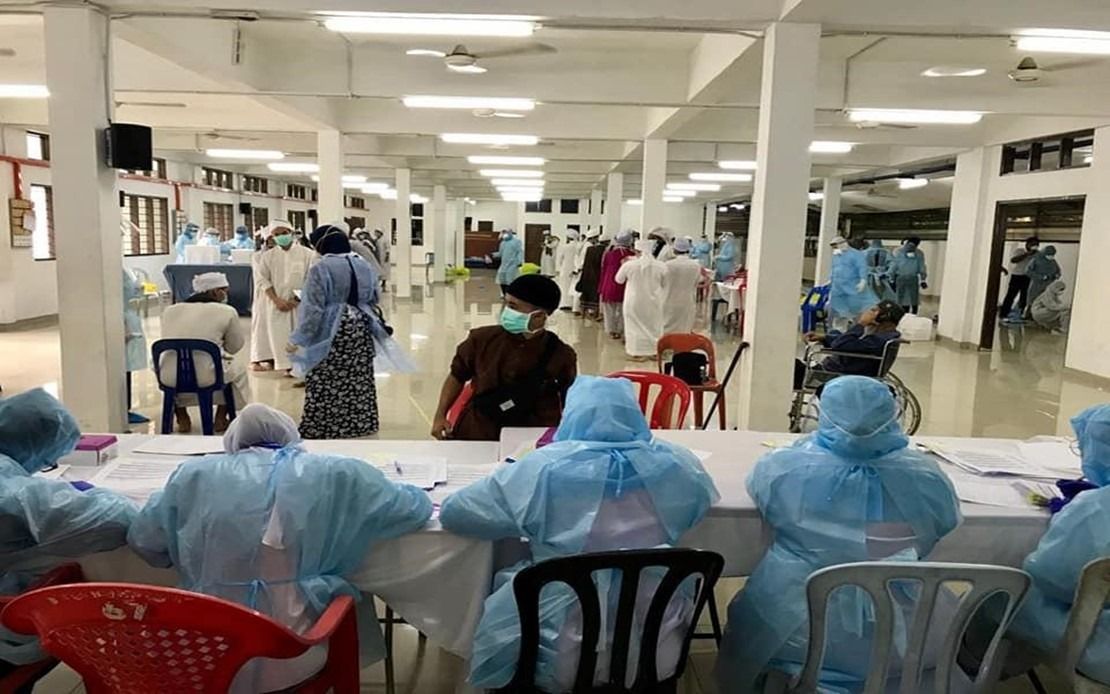 KUALA LUMPUR (April 10): There are still 2,620 samples linked to the Sri Petaling tabligh assembly cluster of infections that are awaiting test results, according to the Ministry of Health.
A total of 24,996 individuals from the cluster have been examined, and 22,516 samples were taken. As of today, 18,176 individuals tested negative, while 1,720 have been confirmed COVID-19 positive.
From the cluster, 1,732 have been admitted to the hospital.
The Sri Petaling tabligh assembly cluster is the biggest in terms of the number of infections so far. This cluster of infections account for 39% of the nation's total number of confirmed cases of 4,346.
The MoH revealed that the network of infection from this cluster has already reached its fifth generation. Beginning with 766 people who contracted the virus after attending the three-day assembly, these people in turn infected 715 individuals - including family members, people who had close contacts with them and tahfiz schools - in what is termed the first generation of infections. These then infected 206 in the second generation, who in turn infected others, spawning the third, fourth and fifth generations.
As of noon today, there are 118 new positive cases, bringing the country's total to 4,346.
Meanwhile, the daily recoveries came in at 222, bringing the total number of cured patients to 1,830, implying a recovery rate of 42.11%.