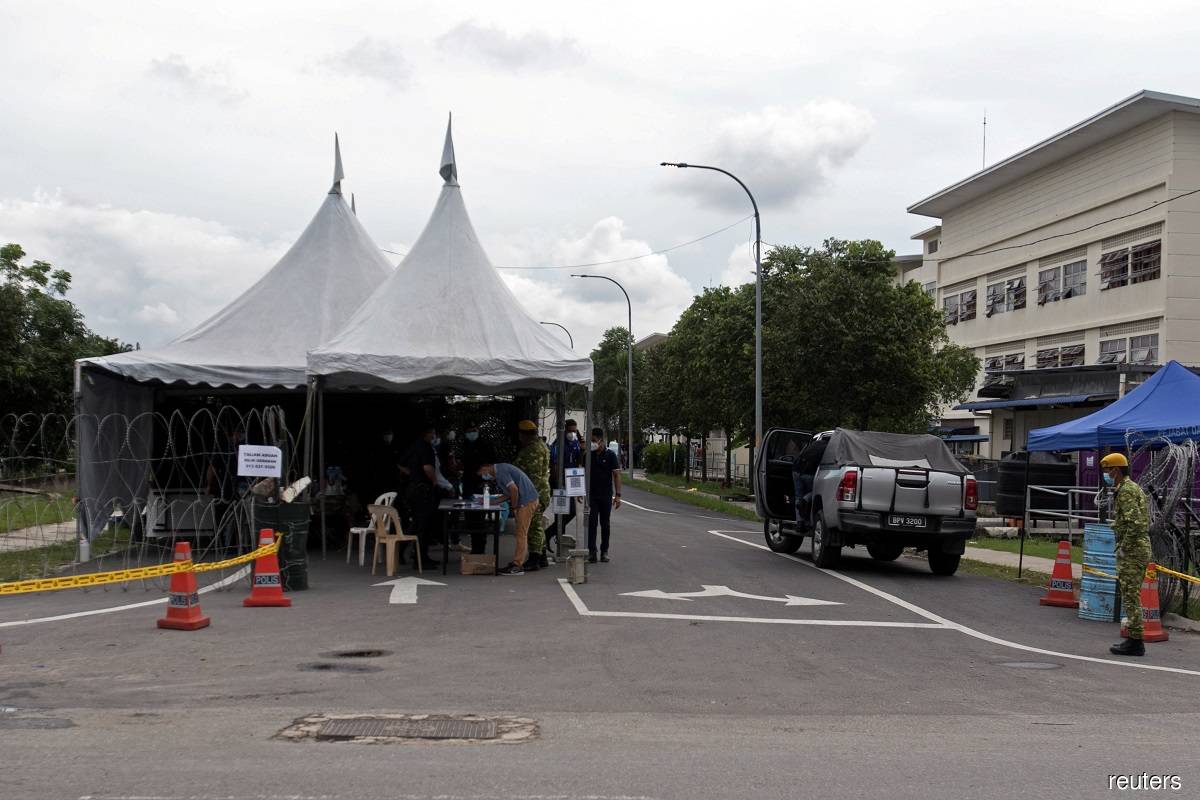 KUALA LUMPUR (Nov 24): The Ministry of Healthy (MOH) has detected a total of 334 clusters of Covid-19 infections, of which 119 originate from workplaces, according to Health director-general Tan Sri Dr Noor Hisham Abdullah.
In a statement, Dr Noor Hisham said there are a total of 12,079 positive Covid-19 cases confirmed at workplace-related clusters, involving 4,398 Malaysians and 7,681 foreigners.
Of the 119 clusters that are linked to workplaces, 36 clusters of them have officially ended, while 83 remain active.
Aside from the Teratai cluster, detected at Top Glove Corp Bhd's worker dormitories, Dr Noor Hisham also highlighted four more workplace clusters that have detected the highest numbers of Covid-19 cases since the pandemic struck the country in January.
These clusters are the Damanlela construction site cluster in Kuala Lumpur, the Cergas cluster in Negeri Sembilan, the Hentian cluster in Selangor, and the Kaya cluster detected in Negeri Sembilan and Putrajaya.
The Damanlela construction site cluster has 1,539 positive cases of which 1,502 were foreign workers while 37 were Malaysians, while the Cergas cluster has 1,337 cases comprising 1,069 foreign workers and 268 Malaysians.
The Hentian cluster, meanwhile, has 1,101 cases involving 886 foreign workers and 215 Malaysians, followed by the Kaya cluster which has 900 cases comprising 397 foreign workers and 503 Malaysians.
There were no new clusters detected today.
So far, according to MOH, 167 clusters officially ended nationwide, including the Bah Layangan cluster in Negeri Sembilan and Labuan as no new cases were reported in 28 days.
Malaysia's daily number of new infections reached a new high with 2,188 cases today, of which 1,511 confirmed cases were related to Teratai Cluster in Meru, Klang.
Selangor today recorded 1,623 cases, with more than two-thirds of them from the Teratai cluster. This pushed the state's total number of Covid-19 infections to 12,578.
The number of active cases — which carry high transmission risks — breached 14,000 mark for the first time to record 14,353.
Currently, 112 patients are being treated in intensive care units, with 49 of them needing respiratory assistance.
The country's tally of infections increased to 58,847.
Read also:
Malaysia hits new high of 2,188 Covid-19 cases,with 74% from Selangor