This article first appeared in The Edge Malaysia Weekly, on December 21, 2020 - December 27, 2020.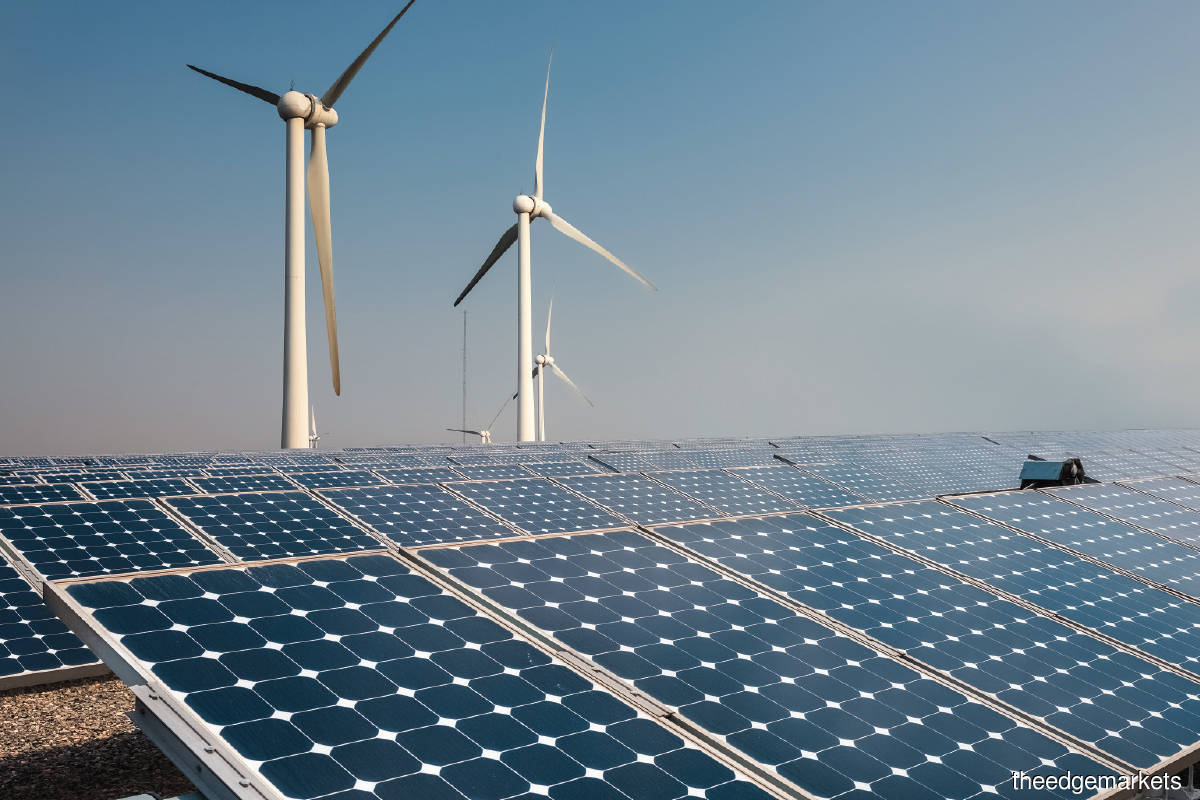 The Edge: There is a perception out there that the level of integrity in Petronas has deteriorated …
Tengku Muhammad Taufik: As an organisation, our approach on integrity is crystal clear. We have a similar stance as the late Tun Azizan, who [had] no truck with this rubbish. Even during his time as CEO and president and later chairman, he would have politicians and businessmen knocking on his door and saying, 'I have support letters, this is a viable project, no need to call me in for tender'. He would say 'thank you very much', 'duly noted' but 'you go through the mill because that's how we do things here'.
I know that there has been a growing perception that Petronas has become more susceptible to this kind of practice (corruption), particularly as it grows in size (as an organisation). I will tell you what my stance on this is — there is zero tolerance for corruption; if you are discovered, there will be no exception.
The Edge has made a reference to a certain case (Deleum Bhd). Since the matter is now under investigation by MACC, I don't know how much I can speak about it, but I can assure you we were proactive when we discovered it. We immediately acted with the suspension of the affected staff.
Our domestic processes are continuing on the persons that have been identified. They remain subject to, of course, the fullest extent of the law, which has been followed through. There was an alarming trend in the [discovery] of acts of this nature because complaints were on the rise. The number of investigations was on the rise and the number of actionable findings was also on the rise.
There is a video message that I sent out to the group — you know, certainly, with the current constraints, we still needed to get the message out — that we cannot ever depart from Petronas's shared values, of which is integrity is one. We cannot ever depart because that is what distinguishes us.
We are chosen for partnership in certain countries because over and above other competing NOCs (national oil companies) or other competing players, Petronas is seen to be transparent and professional. Now, if that badge of integrity is lost, it [is] probably the first signal of the downfall of Petronas.
No matter how fantastically capable you are from a technical dimension, no matter how deep your resources are with regards to financial capability or nimbleness with capital requirement, people will look at you and say, 'we can't operate with you because we don't know where you're coming from'. Now, we've always been run by professionals of the highest calibre. We always inculcated [it], and particularly during the late Tun Azizan's time, enforced this shared value. We have reminded people of late.
The kind of undertakings we are going through are large — projects like Pengerang are huge (in size and financially) and we are going to call for more complex offshore structure tenders of distinctive size.
If this is the kind of behaviour that emerges, the signal has to be sent very loudly and very clearly by this management, by its board, that if we find you — and believe me, we will find you —we'll boot you out. That's the kind of message that I've been trying to reinforce.
When the first hints of this case emerged, I actually went on record to say that there is a cost to this. The cost of corruption is not only in the money that leaks out and the reputational damage, but also the future business opportunities that we will lose because no one would want to step on the plate with you anymore.
From the perspective of systems and processes, I can assure you we have a legal compliance unit, we conform with the PMO's (Prime Minister's Office) directives on integrity and governance. We have a chief integrity officer who is seconded from MACC.
We have briefings not only to our internal directors but also to our independents around the implications of Section 17 of the MACC Act, which means that we have to make sure we have adequate measures. [Section 17A of the act stipulates that a commercial organisation can be considered guilty if any of its employees and/or associates commits corruption for the benefit of the organisation. The commercial organisation is also considered guilty in the event whether or not the upper management or its representatives know about the corruption acts committed by its employees or associates.]
What is alarming to me is that in certain cases, integrity seems to have deteriorated in this organisation because the kind of people who were affected and took the opportunity were relatively junior!
So [there are] a number of things I have to start thinking [about] — has the culture allowed it to happen? Did the system give it the space to occur? Is the signal — 'I'll close one eye while you do this'? — And that should not ever be the case. Staff are hired as professionals and there is a DNA of trust here …There is an amanah that you are carrying out trust. If you don't realise that when you come into this family, then you shouldn't be in this family.
My initial reaction was … I was angry, I was very angry. I was not so much disappointed; I was just angry, because all the hard work of your forebears, building up the best ISO credited anti-bribery [system] ... all of this is going to be unwound by the doings of a small group who want to taint the entire reputation of Petronas. I will assert to you I have zero tolerance for this and [so] does my management team.
We heard something like 80 to 100 people have been removed?
No, it's not been that order of ... the ones that we suspended are in the teens. Now, if they've given up others, I don't know. I cannot legitimately speak with any degree of knowledge on that one. Anyway, that's in the hands of MACC. That's as far as I can comment on the situation.
You have an MACC officer in Petronas, but how does it work?
Yes, a secondee based here. He has got an independent line to our board. If he gets a whistle-blowing complaint, he doesn't even have to tell me. He is entirely empowered under the GLC directives that were ordered to all the GLCs. He is entirely empowered to go straight to the board and say we've found this, something's wrong — even if it involves me.
It (having the MACC official in Petronas) will continue to be a part in the future of how we operate. He's under no obligation to tell me who ... but as a courtesy, he tells me certain parts of the business, this segment, the number of employees, the degree of seniority and that's it.
You seem surprised this (corruption) happened ...
It's a surprise ... but it was more surprising that it happened at that level.
Meaning the quantum is huge, or ...
No, it's early on in their careers in Petronas. They see it as an avenue.
It's at managerial level?
Yes, both at the managerial and executive levels. They are thinking it's an avenue for them to get an extra buck on the side. What worries me is, it means the environment they work in, the culture they operate in, somehow had allowed them, or did the processes miss something?
You mentioned motivation — what about their reward and salary?
I think it would be remiss of me to say that Petronas employees are not paid well. Petronas employees' pay is benchmarked against the industry. We've always adhered to that kind of philosophy because we want to make sure the best talent comes here. When we reward the talent, it's based on performance, based on the degree of value they create in their role. So, if this happens, it prompts a number of questions. Despite that kind of philosophy being applied, you still want to make money from corruption?
These cases are happening in the headquarters or one of those ...?
From what I understand, this was a regional office. There was some involvement of project delivery teams in dealing with a subcontractor and ... this is where things get worrying because there were layers they could play around with, how claims were submitted, how payments were disbursed.
But will there be any action taken against the contractors?
Well, I can't comment on that at this juncture.
Is it rampant?
I don't think so. What you have discovered was a scheme that took both collaboration and a lot of thinking. From what I understand, it's quite elaborate. I will have to leave it to MACC.
Your in-house check and balance on corruption, is it on a par with the likes of ExxonMobil and Shell?
We have not only the CoBE (Code of Conduct and Business Ethics), we have an ISO-credited anti-bribery system. We make sure that the board is (informed) because they also need to understand ... when they have a conversation with the PAC (Public Accounts Committee) and our auditors or if they believe that the controls are adequate.
We make sure that our legal compliance team enforces awareness. I strongly suspect this is isolated. But if more names unfold, I will continue and make sure that the fullest extent of the consequence is enacted. To your question, it is comparable to what other IOCs (international oil companies) are doing. We have the guide in place. We make sure that we educate, implement and enforce.
The renewable energy story, expedited by Covid-19 and the Paris Agreement, seems to give the impression that there is no long-term hope for pure oil and gas players. It is to evolve or perish, that's what they say. Do you still agree that there is still enough fire in the fossil fuel business?
As part of the world's energy mix, even by 2040, hydrocarbon and fossil-based fuels are still going to make up roughly half. That's what we hold on to. Even in the most aggressive IEA (International Energy Agency) Greening Scenario, we think that it will still land at about half. We are a company that has a portfolio of around 70% in gas. Natural gas is positioned very well as a transition fuel (in a world moving from fossil fuel like coal). Gas is an emission-reduced fuel — about 60% less emissions.
We also recognised that policy shifting is happening across all of emerging Asia and Asia-Pacific. Because we are becoming more affluent, there are policies driving towards a net zero. All the customers as well as stakeholders that we have to engage with are pointing towards gas playing a prominent role. Shanghai has Blue Sky, Japan's Prime Minister (Yoshihide) Suga has declared a net zero, so all of these jurisdictions that are declaring that they are moving towards net zero will need something as a transition. So gas is ideally suited. Our challenge is to make sure the cost to serve remains competitive. It is not a case of perishing today but to evolve is unavoidable.
And being a major gas player, you are at an advantage ...
Yes, and going back to your earlier question of what I inherited. Previously, a gas portfolio is seen as capital intensive, long-gestation, but if you place yourself at the right turn of the market, and in any condition — I think maybe there are many dissenting positions — if you expect natural gas to grow at 3% to 4% CAGR (compound annual growth rate) within the next two decades, we are looking at an LNG market that will hit 600 million tonnes to 700 million tonnes per annum.
Last year, we had a record number of FIDs (financial investment decisions) being made. This year, it went to zero and suddenly everybody just pulled back and said, 'I don't want to do it anymore'. But it is this correction which leads to cyclicality and eventually when it picks up, there is a structural gap between supply and demand, and you have to act. Capture the market, get into those sale and purchase agreements. That's why we have to be very nimble, we have to make sure that I have the very attractive cost to serve and deliver all this LNG. When we are talking about gas, what we have as a portfolio (including transportation tankers) is an advantage to us.
Recently, the prime minister launched the Natural Gas Roadmap. Does it fit into the gas business of Petronas?
We are consulted, we are brought into the roundtables [and] engagements with the various constituents. There is a gas framework agreement that we are working on to support the power sector and the Natural Gas Roadmap is part of the advocacy role we've always had. Petronas is a member of the Malaysian Gas Association advocating gas as the cleaner fuel.
Gas also helps us move away from too much of an import burden because the other alternative is coal, and coal is largely imported for us. So, on many fronts, we are singing the song that our energy mix, notwithstanding some targets set by the ministries, is to account for gas because gas is an efficient transition fuel, as we move towards a cleaner and more sustainable Malaysia. So these are some of the features of the Natural Gas Roadmap.
There are also the non-power applications. The gas that we produce offshore Terengganu is also brought in and we strip off the ethylene chain of petrochemicals. So, the mapping use of molecules, and I remind you, our trustee role in making sure every molecule counts, is woven into that. We've been called in to also help the country to work on its new energy policy. We are assisting in study and referencing and benchmarking exercises to make sure that we end up with a coherent energy mix, because sometimes, we have inconsistent approaches. We have things like going always for the accessible and cheap end of the energy solution, but not addressing the long-term sustainability. We are called in to help advise the government.
Can you elaborate on Petronas' net zero carbon emission target by 2050?
Off the bat, we are not doing it because it is trendy and keeps up with the Joneses. It is because our customers and stakeholders are asking. I've been on a number of virtual calls from our core markets, and you would not believe that in 100% of those calls, everybody raised the matter that they are happy we are going on net zero carbon [emissions]. This is consistent with our own aspirations because from the perspective of the customers, they want accountability of emissions. Even our competitor Qatar has to show that they are accounting for emissions in delivering their LNG.
It seems insurmountable. It is net zero for a reason. We can use offsets. One forecast is if we go on a current trajectory of projection, and if we go to around 75GW of renewable power generation, we cleanse out or net out the emitting part of the business. That is just one extrapolation. There are means of doing carbon capture too. This is a technology that is proven, already 30, 40 years [old]. Not many people undertake it, but more and more oil and gas companies now are exploring it because we need to make sure there is a place for you to deposit your CO2. We already have conservation projects like Imbark Canyon (in Sabah), which is a net carbon sink.
(In our activities, we do a lot) of electrification, emissions containment and avoidance of flaring. Methane is a far more potent greenhouse gas than CO2, you must make sure that it is also contained. So when we stated the target [to reduce emissions to] 49.5 million tonnes of CO2 equivalent by 2024, these are not things that we pick out and say agak-agak because there are pieces that have already pointed that we can get there. It needs assembling a coherent strategy.
What people don't realise is the little things. I mean, you want energy efficiency, switch to LEDs. You want to make sure that there is efficient use of energy in your office blocks or your platforms, use motion sensors. Even removing gas turbines as a possible avenue and switching them out with low wind turbines can be done. Net zero by 2050 is something that can be achieved and not a trendy thing. We will be announcing a chief sustainability officer role in due course.