This article first appeared in The Edge Malaysia Weekly, on November 16, 2020 - November 22, 2020.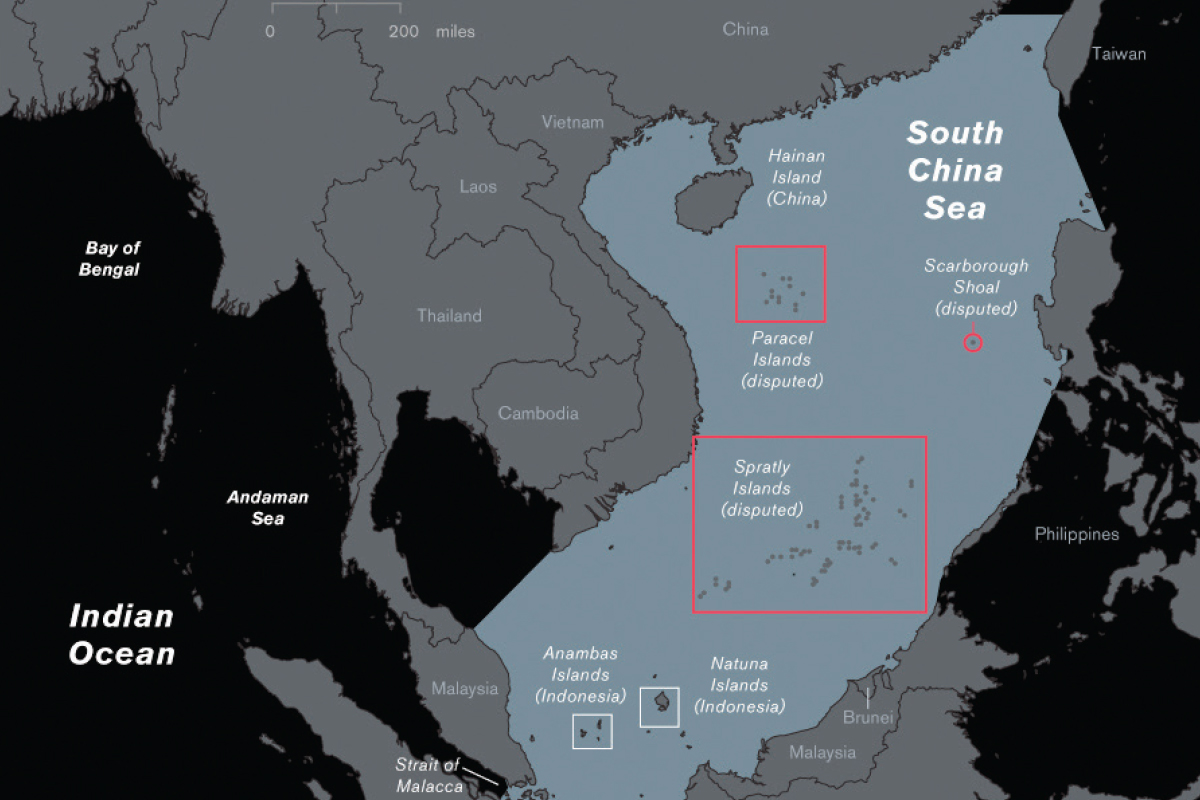 NO matter who wins the US presidential election, a major policy change on the South China Sea is unlikely, opines Aristyo Rizka Darmawan, a lecturer and senior researcher at the Center for Sustainable Ocean Policy at the University of Indonesia's Faculty of Law, in an article in October.
Darmawan explains that in the last few years under President Donald Trump's administration, the US has increased its presence in the South China Sea. More recently, the US State Department issued a strong statement backing Southeast Asian claimant states, a number of whom have territorial disputes with China in the South China Sea.
"When observing both Democratic candidate Joe Biden's and President Trump's rhetoric during the presidential campaign and considering the country's interest in the region, it seems American presence in the South China Sea is unlikely to be dialled back any time soon," Darmawan wrote. He believes Biden and Trump are likely to still consider Asia and China their top foreign policy priority.
Gregory Poling, senior fellow for Southeast Asia and director of the Asia Maritime Transparency Initiative at Washington-based think tank Center for Strategic and International Studies, says US president-elect Biden will likely be just as "tough" on China as Trump has been and will continue most of the tough rhetoric of the last year on the South China Sea.
"But he will also likely be more strategic about it and will be better able to work with allies and partners. That means the new administration could be much more effective in imposing diplomatic and economic costs on China for its bad behaviour, since it won't attempt to do so alone.
"And a Biden administration will likely have much more credibility to discuss international law and norms, since it will likely rejoin the Paris Agreement on day one and will stop attacking global institutions in the way that the Trump team has," adds Poling.
Professor Datuk Dr Rajah Rasiah, distinguished professor of economics at the Asia-Europe Institute of University of Malaya agrees that Biden is likely to follow past American foreign policy.
"This is to ensure that China is contained from rivalling its own power, as well as providing support to its allies in Southeast Asia, including Singapore, Malaysia, the Philippines, Indonesia, and Brunei, to shield these countries from China's efforts to control the South China Sea.
"I believe Biden will invoke the International Courts judgment for China to withdraw from the Spratlys Islands. The Paracel Islands is also likely to face similar tensions. US warships are currently frequenting these islands, but Biden is likely to engage other members of the United Nations security council to achieve this objective.
"Vietnam has largely joined the American side with the founding Asean members,  whereas  Cambodia and Lao PDR have remained on China's side on issues such as this," he says.
Even though the US is not a claimant in the dispute, it has a strong interest in ensuring freedom of navigation in the South China Sea, says Darmawan.
"This is because the South China Sea is one of the world's most important trade routes. Moreover, a sustained interest in the dispute can gain the US more influence and legitimacy in Southeast Asia for protecting its allies in the region," he reasons.
Natixis chief economist for Asia Pacific Alicia Garcia Herrero says Biden will likely look for alliances with Europe, Japan, South Korea, Singapore and India.
"The rest of Southeast Asia will find it hard to look at China only, as US foreign policy will be much stronger than with Trump. Isolationism is over, which will make it harder for China to expand its influence," she adds.