This article first appeared in City & Country, The Edge Malaysia Weekly, on December 16, 2019 - December 22, 2019.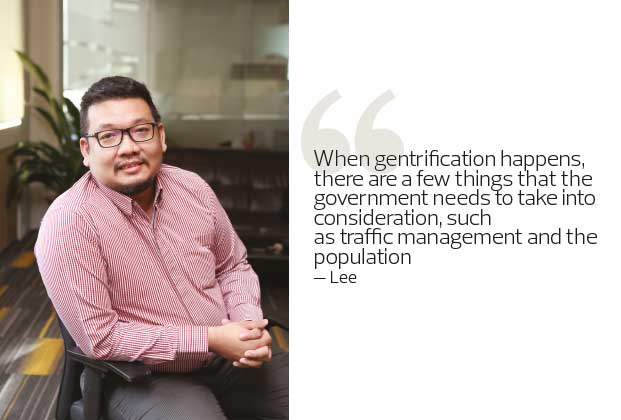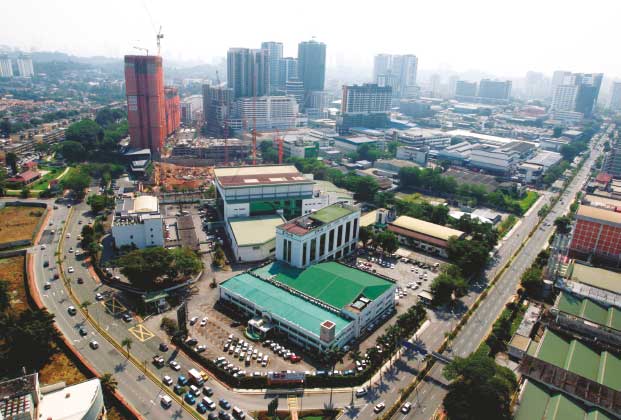 PJ Section 13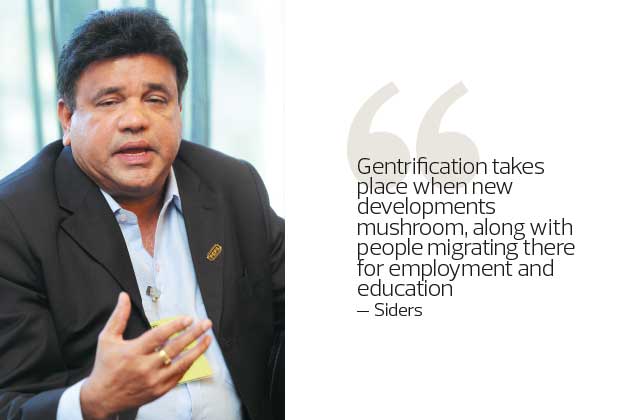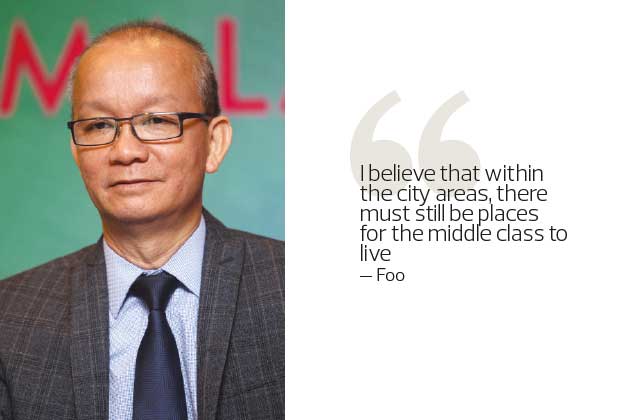 Click / Tap image to enlarge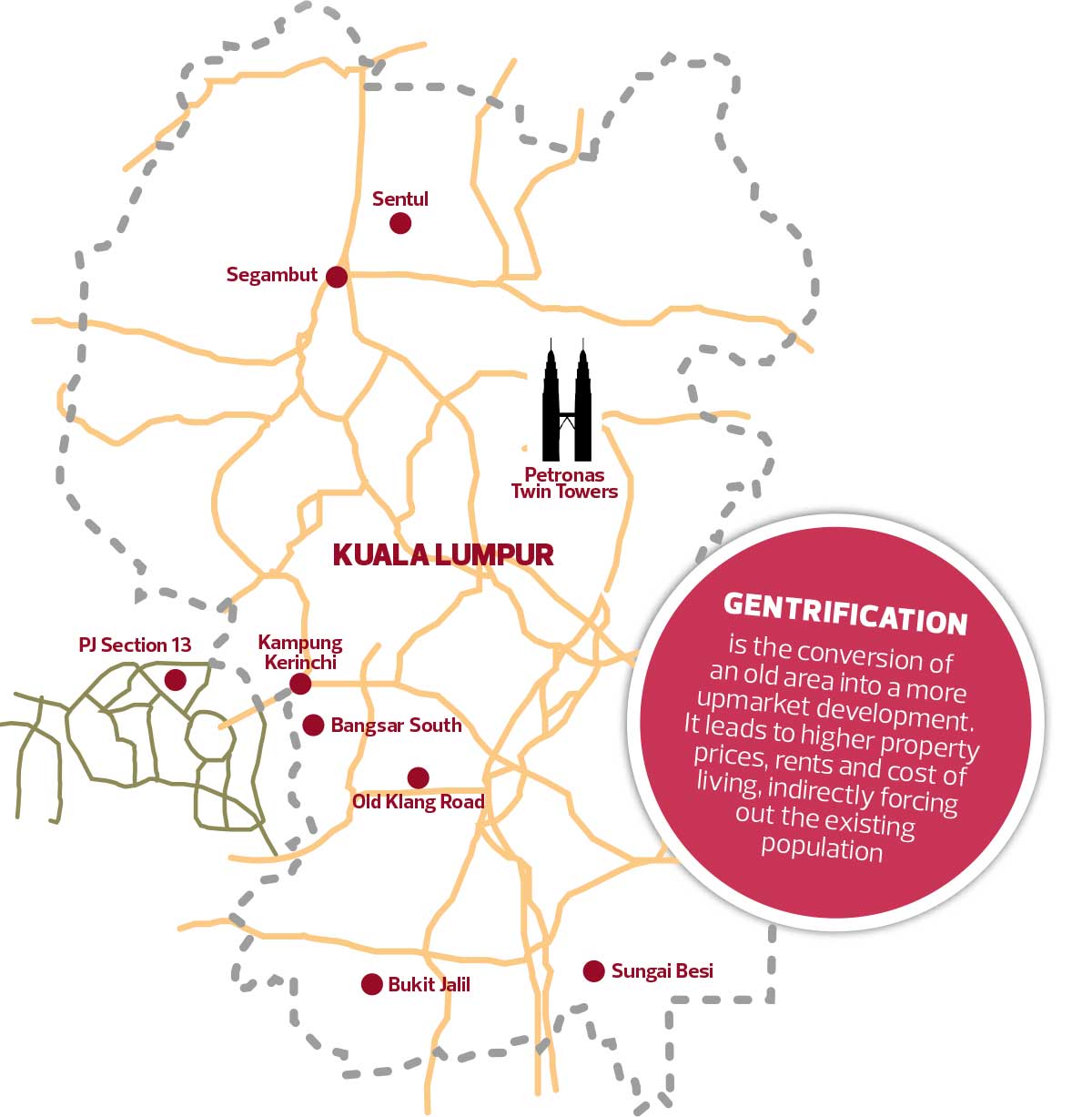 Section 13 in Petaling Jaya, Selangor, has been gentrified over the years. Ethan, a recent retiree who had worked in the area for 35 years, says, "There was nothing much there back in the day. I remember I used to eat breakfast at a mamak stall in a small lorong. Now, there are many food and beverage options in Jaya One and other retail outlets. The landscape has changed a lot with new developments and the roads have become more congested."
Downtown Brooklyn in New York City, the US, is a classic example of gentrification. The former industrial area used to be home to immigrants, with buildings that were old and run-down, according to The Secret Agent Report by The Secret Agent Buyers Advocates, an agency based in Melbourne, Australia, which provides advocacy and acquisition services for property consumers.
Due to its location, much of Downtown Brooklyn was rezoned in 2004 and many residential developments were built. Today, it is an upmarket neighbourhood and a melting pot of American society. Older businesses and buildings are scattered among the newer ones.
But what exactly is gentrification? According to Reapfield Properties Sdn Bhd group chief operating officer Jonathan Lee, it is the conversion or redevelopment of an old area into something entirely new. Brownfield sites are given a new lease of life and they are usually converted into residential or mixed-use developments, he adds.
He opines that gentrification brings major changes to an area and creates new value. "Usually, old industrial areas are converted because there is insufficient space for further expansion. Companies would move to the outskirts to scale up their business. Then significant changes would take place in the area and people would move in."
In many ways, it is similar to rejuvenation, says PPC International Sdn Bhd managing director Datuk Siders Sittampalam.
"The difference is that gentrification indicates a change in the neighbourhood. Properties would become too expensive and rents too high as new developments come in, which would force the population to move elsewhere.
"Meanwhile, rejuvenation implies that the living standards of the existing population would improve as new developments come in," he explains.
CBRE | WTW managing director Foo Gee Jen concurs, saying that generally, gentrification leads to the displacement of the lower and middle classes, which, in the Malaysian context, are the bottom 40% (B40) and middle 40% (M40), and they would be replaced by the upper class, which is the top 20% (T20).
"Gentrification is when an area becomes more upmarket and indirectly forces out the original population there due to the unaffordable cost of living and other reasons. Rejuvenation involves injecting more activities into an area that has been left idle or abandoned," Foo explains.
Areas that are close to the city centres are generally the ones that are targeted for gentrification, he says. The process starts when there is a need to expand urbanisation and the targeted area is the only land available in that locality.
Lee agrees, saying that locations that are on the fringe of highly populated or high economic impact areas are seen as good potential for gentrification.
Siders opines that overcrowded areas and run-down or neglected developments are usually targeted. "Gentrification takes place when new developments mushroom, along with people migrating there for employment and education. This is usually followed by a price hike."
Lee says for the process to take place, four parties — landowners, the government, developers and the people — have to come together and cooperate. "When gentrification happens, there are a few things that the government needs to take into consideration, such as traffic management and the population, the data of which comes from the people. The landowners and developers are the ones that drive the process."
Causes and effects
Foo believes that gentrification is the result of the "dollar and cent" factor. "When a property is close to the urban centre and there is pressing demand for land … the people [who live there] would be willing to let go of their prized asset. Even those who are unwilling would not be able to continue living there because they would not be able to support that kind of [high-end] lifestyle."
Siders concurs, saying that locals in gentrified neighbourhoods may leave as new businesses enter the market to cater for higher-income earners. In some cases, existing businesses may expand to cater for more demand. "Brickfields is a good example."
He opines that the process occurs when there is a desire and demand to live near public transport, institutions, banks, facilities and amenities. "It is generally undertaken by the public sector or large private sector."
Lee says, "When the utilisation of a building or the location of the building becomes inefficient, this would lead to gentrification. There may also be demand for an upgrade or enhancement of the location."
He adds that this opens up opportunities to unlock the land value through the building of more residential properties, which, in turn, brings in the population.
"The property will be better in terms of space utilisation as it will have a newer design. Gentrification brings more opportunities and supply to places with limited supply," says Lee.
Nevertheless, those who are displaced would have to move further away from the urban centre, which could lead to the creation of slums, Foo warns.
Advantages and disadvantages
The beauty of gentrification is that it creates more job opportunities and economic development, which would lead to a better and successful township, says Siders. "It also leads to a positive environment and increases the quality of life, with a lower crime rate and less generational stress."
Lee concurs, saying that the enhancement of value for the public and the property market is the goal of such a process, which has an impact on the social economy.
Foo says areas that are targeted are those near urban centres. Hence, the infrastructure, amenities and connectivity are already available. "There isn't a need to provide a lot of other infrastructural support."
However, gentrification that is haphazardly done with too much development would lead to traffic congestion, he points out. "Another disadvantage is that some people would be displaced. Where would they go? Would they be able to adapt to the new environment? I think these may create some social issues."
Siders opines that properties in a gentrified area could be overpriced and there may be inequality of wealth within the community.
Lee agrees that one of the negative effects would be the displacement of people. "But studies have shown that major gentrification affects the industrial and commercial zones first. It could have a negative impact if it is not well managed and well thought out."
Nevertheless, the positive impact of bringing in the population and economic activities outweighs the negative, he opines. "We need to study it carefully and understand the possibilities, and figure out how to manage it [properly]."
Areas that are gentrified or being gentrified in Malaysia
Property experts have different opinions when it comes to where these areas are in the country.
"I think that Malaysia doesn't have many examples of gentrification because we are still a young nation. We still have a lot of space and land, and our population is not very large yet. In urbanised areas like Kuala Lumpur, there are probably some examples but I don't think they are major," says Lee.
He adds that the process is more tedious than starting anew somewhere else due to the socio-economic impact.
According to Lee, areas that have been or are being gentrified include Section 13 in Petaling Jaya, Sentul and Kampung Kerinchi. Section 13 is a former industrial area that has been turned into a commercial and mixed-use development. Many industrial players there had decided to move out due to limited land for expansion.
The situation in Sentul is similar, he says, adding that the residential part of the development has been done well. "I think the target group there is mainly the younger population. There are small offices/home offices for start-ups and it is very well done as it promotes young entrepreneurs."
However, Lee believes that Section 13 is more integrated and suitable for both young working adults and the older generation, as everything is within walking distance.
Bangsar South by UOA Group focuses more on commercial developments, he says. These projects bring in job opportunities, which attract the population that forms a community. This, in turn, creates the need for housing.
Meanwhile, Foo points to two areas — Kampung Kerinchi and Segambut Dalam. "In Segambut Dalam, which is being slowly developed, you can see a Starbucks on one side and on the other, some old shops that look like they date back to the 1970s or 1980s."
Kampung Kerinchi previously had low-cost houses with smaller built-ups. Now, they have been redeveloped into higher-end condominiums that are more spacious, he says.
"Places like Chan Sow Lin and Sungai Besi also have a lot of high-rise developments coming up. In Old Klang Road, developers have been buying old one-storey terraced houses and redeveloping them," he adds.
Other than Brickfields, Siders says Bukit Jalil is undergoing gentrification. "The area now has good connectivity to major highways and expressways such as the Sungai Besi Expressway and Maju Expressway. There are amenities as well, such as an LRT line, the National Sports Complex and private higher learning institutions."
There are numerous ongoing and upcoming developments there such as the Bukit Jalil City by Malton Bhd, The Link 2 Residences by Berjaya Land Bhd and The Earth by WZR Group, he adds.
Malaysia in the next 30 years
"Malaysia is a developing nation and has substantial potential to be an economically successful and developed nation. As the country progresses, development is bound to lead to economic and technological changes. In the larger context, the country, especially the underdeveloped and suburban areas, will progressively undergo gentrification," says Siders.
Foo, however, does not wish for the country to move towards gentrification. "I believe that within the city areas, there must still be places for the middle class to live."
He opines that in the next 30 years, emphasis should be placed on improving infrastructure to allow people who live outside the city to have convenient access to it. At the same time, facilities in the city should be continuously upgraded to support the population.
But for gentrification to work, the government needs to revise the law for en bloc sales, he says. The redevelopment of buildings and projects such as Wisma Central and Desa Kudalari were unsuccessful as the en bloc sales could not proceed.
"At the moment, for en bloc sales, everyone in the development has to agree to it. If that does not change, then the city will suffer because you cannot redevelop certain sites as it is impossible to get 100% [agreement]," Foo points out.
Lee concurs, saying that regulatory reform must take place first for the country to change. He says change is happening rapidly due to technology, which has created demand for effective buildings that are in sync with it.
Older buildings may one day become less efficient and their utilisation would not be optimal. "We have to stay relevant to the market and allow change to happen. I think in the future, there will be a lot of opportunities, especially in the city centre, where a lot of buildings are very compact," says Lee.