This article first appeared in The Edge Malaysia Weekly, on July 31, 2017 - August 06, 2017.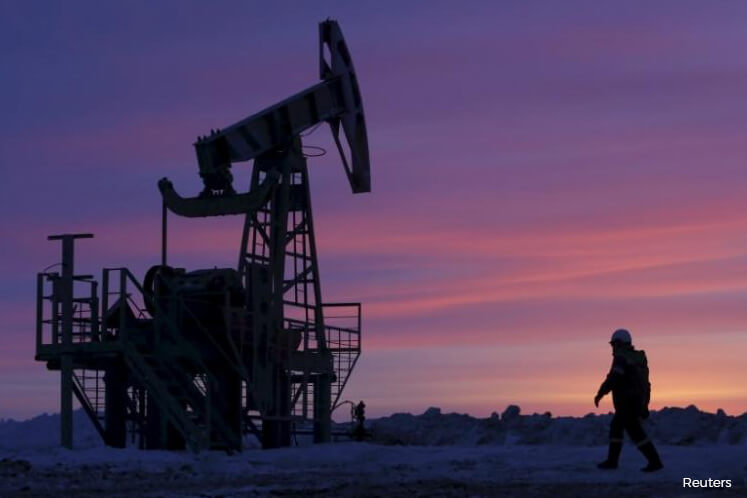 EARLIER this year, Gas Strategies — a management consultancy focusing on the world's gas and liquefied natural gas industries — had it that global LNG production would reach 292 mt this year, an increase of 34 mt year on year. And it termed the growth an "unparalleled year-on-year rise".
In a nutshell, the increase in supply will have an adverse impact on prices. Last year, natural gas spot prices averaged US$2.49 per million British thermal units at the benchmark Henry Hub, the lowest since 1999.
According to reports, as a result of warmer weather, natural gas consumption in 2016 declined 7% and 4% y-o-y in the residential and commercial sectors respectively.
To make matters worse, last November, the US — for the first time since 1957 — became a net exporter of natural gas, with supply to Mexico making up a chunk of the exports.
It is against this backdrop that national oil company Petroliam Nasional Bhd (Petronas) has opted to put on hold its plans for a C$36 billion LNG project in Canada.
To recap, Petronas acquired Progress Energy Canada Ltd in 2012 for C$5.5 billion and was slated to build an export terminal for around C$11 billion and spend some C$6.5 billion on pipelines, among other expenditure, on Lelu Island, south of Prince Rupert, British Columbia.
Pacific NorthWest LNG Ltd, in which Progress Energy has a 62% stake, was slated to develop the facilities, including a 900km pipeline to deliver LNG to Asia.
But while Petronas' plans in Canada may have been thwarted by the weak market, the question now is, how long will the LNG market remain soft?
In an exclusive interview with The Edge, Petronas president and CEO Datuk Wan Zulkiflee Wan Ariffin says the LNG market should pick up after 2020.
"Demand is always there. Today, in China, LNG's contribution in the fuel mix is still in the single digit — about 7%. If you look at India, it's also in the single digit," he says.
"So, many of these governments, I think, will converge, [going for] less polluting fuels, and, like I have said before, LNG is still the cleanest fuel around. We think there is still a lot of growth for LNG ... 20 years or so."
China has set a target of having 10% LNG in its fuel mix by 2020. Other than increased imports from China and India, South Korea, which is among the largest users of LNG, is likely to raise its consumption in the near future, after a change in its energy policy.
In June, the Kori No 1 nuclear reactor on the outskirts of Busan was closed as the government looks to reduce its dependence on nuclear power, which accounts for 30% of all power generated in South Korea. The government is also reducing the use of coal, which generates around 40% of South Korea's energy, opting instead for less polluting LNG, which is currently used to produce 21% of the country's power needs.
According to the US Energy Information Administration's Annual Energy Outlook 2017 report, the use of natural gas for power generation is likely to pick up after 2020.
The Clean Power Plan, which targets 32% emission reduction in the US power sector by 2030, is in the courts now, but is likely to have a positive impact on natural gas prices as well.
Hence, Wan Zulkiflee's remark: "We (Petronas) are still optimistic that the LNG market will recover post-2020. We will continue to find ways to monetise this gas.
"Because of our current outlook ... the uncertain LNG prices ... we are taking this decision."
While some oil and gas observers say the news of Petronas putting its Canadian aspirations on hold was not a surprise, considering the long duration taken to commence the plans, they also point out that Petronas did sell as much as 38% of Pacific NorthWest LNG, which significantly reduced its capital outlay.
The other shareholders in Pacific NorthWest LNG are China Petrochemical Corp (15%), Japan Exploration Petroleum (10%), Indian Oil Corp (10%) and Petroleum Brunei (3%).
While it has never been disclosed how much Petronas made from the 38% stake sale, it is believed to be substantial.
When it acquired Progress Energy in 2012, it had proven resources of just over 13 trillion cu ft, but today, the figure has been increased to 22.3 trillion cu ft, which should augur well for the national oil company when it decides to revisit Canada.