This article first appeared in City & Country, The Edge Malaysia Weekly, on June 1, 2020 - June 07, 2020.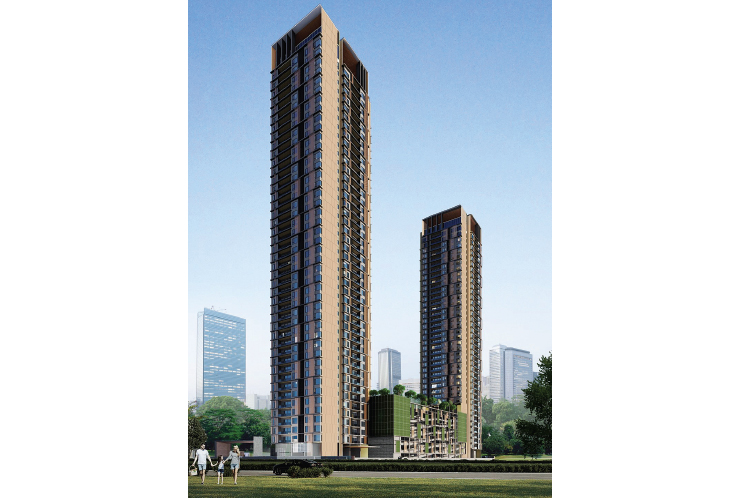 Scheduled to be launched in November, Allevia in Mont'Kiara will be built on a 2.94-acre site and have a GDV of RM541.8 million
Photo by UEM Sunrise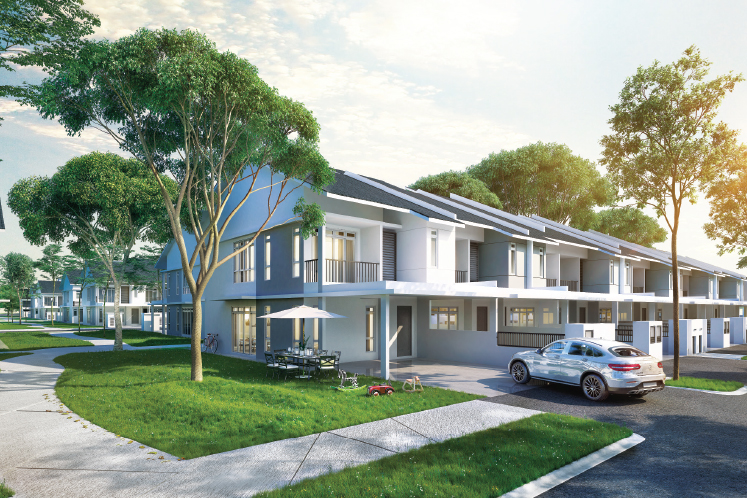 Due to be completed in July 2023, Phase 3B of Aspira ParkHomes in Iskandar Puteri, Johor, will comprise 80 units with a GDV of RM61.4 million
Photo by UEM Sunrise
Click / Tap image to enlarge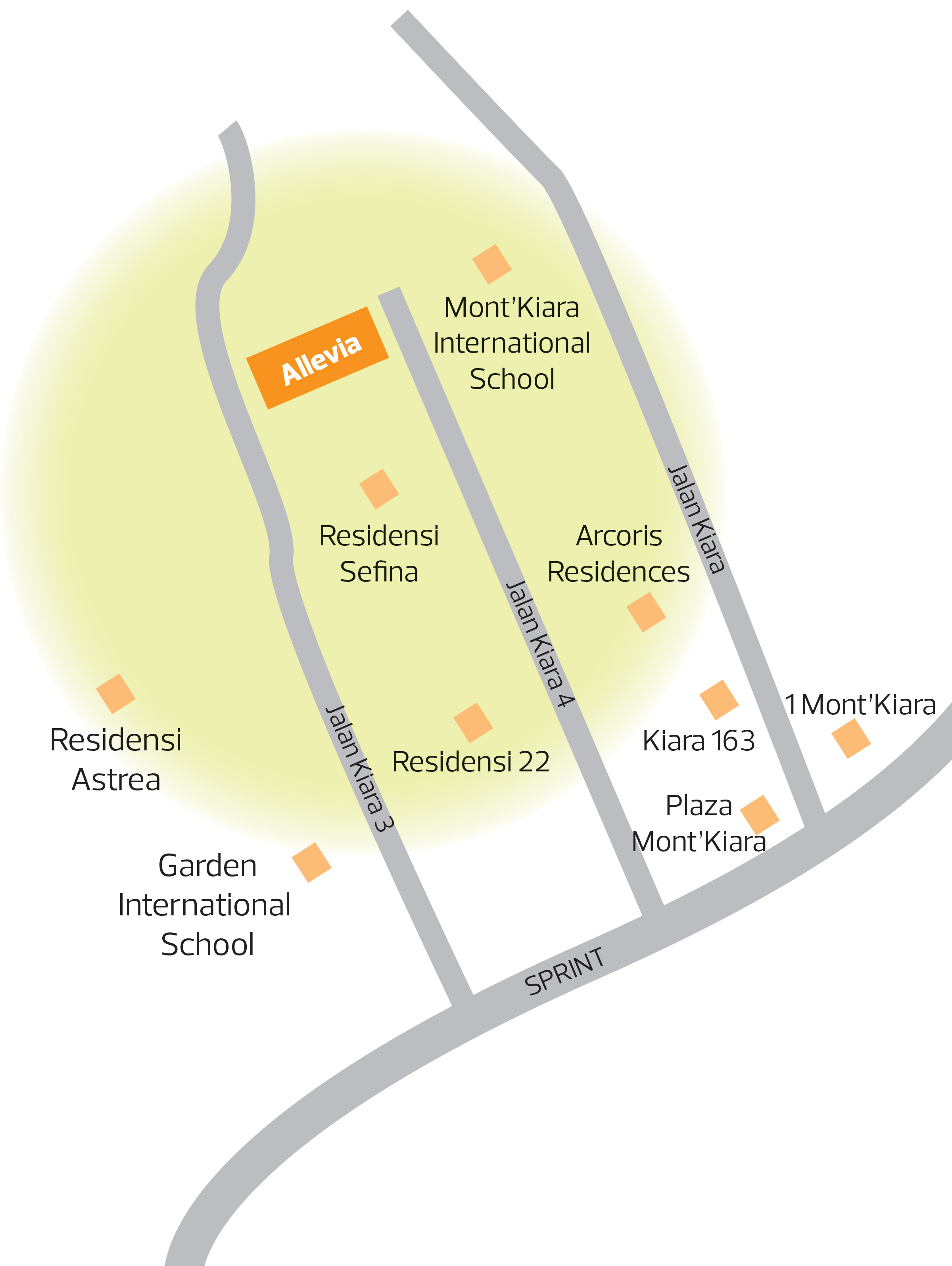 Allevia is within walking distance of the Mont'Kiara business centre and schools
UEM Sunrise Bhd plans to continue with its upcoming launches in 2H2020 despite the Covid-19 pandemic.
"We remain cautious on the market and while we still intend to proceed with the planned launches for 2020, we will also be keeping close tabs on the prevailing market conditions and other factors as they are still fluid right now," says UEM Sunrise Bhd managing director and CEO Anwar Syahrin Abdul Ajib in an email interview.
"The outlook is challenging and uncertain. The Covid-19 pandemic and prolonged lockdowns adopted in many countries are affecting economic growth globally, and it is no different in Malaysia. Bank Negara Malaysia recently projected a GDP growth of between -2.0% and 0.5% for 2020. This does not bode well for the property sector, on which sentiment was already soft," he notes.
Anwar points to the current challenges. "We cannot deny the economic impact of the pandemic and plunge in oil price. However, I see this as an opportunity for us to reflect. It is a time for us to regroup, rethink and innovate our business operations to make them more cost-effective while also maximising value for our stakeholders," he tells City & Country.
"We have a strong balance sheet, with low gross gearing of 0.46 times and net gearing of 0.32 times [as at end-FY2019] and sufficient land bank to be used as collateral for future borrowings. We are in a comfortable position to borrow more if we need to. But responsible borrowing is important; we need to be cautious during this trying time," he asserts.
Healthy cash flow
As at end-FY2019, UEM Sunrise had a healthy cash flow of RM1.057 billion, Anwar notes. "We will be prudent in our spending and conserve cash where appropriate to ensure liquidity to sustain the company during these uncertain times. But we are also mindful of potential opportunities and will not [refrain] from looking to secure strategically located land that offers quick turnarounds with the capacity to create the needed sales funnel. As for land divestments, we are still pursuing them and hope to close a few deals before year-end," says Anwar.
"Our total land bank is close to 12,300 acres. This includes joint-venture (JV) projects plus phases of ongoing projects that have yet to be launched; pipeline projects; remainder of catalytic development land that we have yet to develop such as Puteri Harbour, SILC (Southern Industrial & Logistics Clusters) and Afiat Park in Iskandar Puteri. Total undeveloped land bank is about 10,500 acres," says Anwar.
"The estimated gross development value (GDV) for the 12,300 acres is close to RM107 billion, with the GDV of pipeline projects worth RM66 billion. Ongoing projects that have yet to be launched have an estimated GDV of RM40.4 billion," says Anwar.
"We have a reasonable amount of untapped facilities, with unutilised sukuk balance of RM1.2 billion as at end-FY2019, which is expected to provide adequate funding. We also have strong unbilled sales of RM1.8 billion as at end-FY2019, which should sustain earnings for the next one to 1½ years," he adds.
"We intend to allocate enough buffer in our budgets now as it will take an additional three to six months for the market to start recovering from such a major shock. Hence, discipline in managing our finances is key for us to weather this storm with minimal damage."
Anwar says the company will carry on with its marketing efforts. "We continue to focus on local project deliveries via our marketing and branding campaigns. We will ensure that communications and promotions are sensitive and relevant to the current situation, primarily through digital and/or online channels such as virtual walkthroughs to drive awareness, create leads and rebuild sales funnels via reservations and bookings."
Allevia and Solaris Parq
"For the higher-priced products, our focus in 2H2020 and 2021 is Mont'Kiara, where we have plans for two high-rise residential projects — Allevia and Solaris Parq (Plot B). In view of their strategic location and our track record when launching similar products in Mont'Kiara, we hope both projects will be well received," says Anwar.
"We have always been location-specific and customer-centric as far as product type and price are concerned. For this year, we are proceeding with our mid-market-priced landed residences in Iskandar Puteri, especially for Aspira LakeHomes, Aspira ParkHomes and Aspira Gardens; Serene Heights Bangi; and high-rise residence Residensi AVA at Kiara Bay," says Anwar.
The next highly anticipated launch will be that of Allevia in Mont'Kiara in November. Allevia will be built on a 2.94-acre site and have a GDV of RM541.8 million. Scheduled to be completed in 3Q2024, the freehold two-tower condominium project will comprise a total of 294 units. It will feature a 0.9-acre facilities deck with a lap pool, lawn, children's wet and dry play areas and a barbecue area, among others.
The units (comprising three or four rooms) will have built-ups of between 1,703 and 2,634 sq ft and four layouts. There will be living and dining areas and a dry kitchen in an open-plan configuration with sweeping views of the Mont'Kiara skyline. Prices will range from RM1.5 million to RM2.4 million (RM880 to RM911 psf).
"Allevia originates from the word 'alleviate'. It means 'to make something easier and to relieve a burden'. Allevia is designed to evoke a feeling of calmness, inner consciousness and etherealness. It is curated for the discerning within a neighbourhood of affluence. Occupants will enjoy the luxury of a high-rise residence that is low-density and designed for privacy," says UEM Sunrise chief operating officer (central) Liong Kok Kit.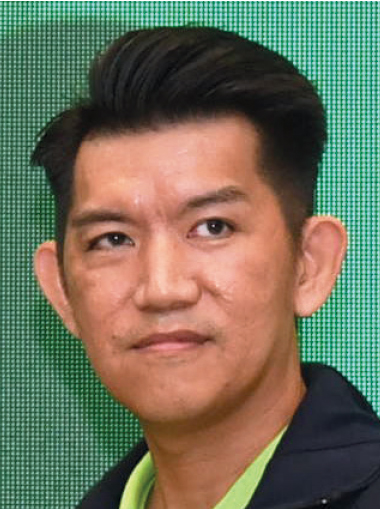 "For Allevia, we are targeting owner-­occupiers — families with young children and upgraders who want spacious units — as well as investors looking for high rental yield and capital appreciation. The rental market in Mont'Kiara is favoured by the expatriate community as it offers a safe and convenient environment," adds Liong.
The low-density Allevia will have four units per floor, with a "bungalow in the sky" design. The development is within walking distance of the Mont'Kiara business centre and near schools such as Mont'Kiara International School and Garden International School.
Meanwhile, Solaris Parq (Plot B) will be launched  in 2021. The mixed-use development will occupy a 14.10-acre parcel and comprise two blocks of residential units and two blocks of offices, serviced apartments and a retail mall.
The project has a GDV of RM514.6 million and units will range from 810 to 1,300 sq ft, with prices starting from RM1.06 million. Due to be completed in 4Q2024, Solaris Parq (Plot B) will have features such as a high-ceilinged grand lobby, high-speed elevators, reception and lounge area, ample parking space and combinable two units of 10,000 pax conference hall.
"For Solaris Parq (Plot B), we are targeting people in Mont'Kiara and Hartamas who are seeking to relocate to prime office space, and new entrants who are seeking office space in an affluent area located a short distance from the KL city centre. The residences are meticulously designed and curated exclusively for upgraders, young families, expatriates and professionals seeking efficient living in a premier future-ready development," says Liong.
The project will also have 24-hour CCTV monitoring, turnstile security for visitor management, centralised access at the ground floor and main lobby to ensure all visitors are screened, help point buttons at the carpark floor, built-in fibre optic backbone infrastructure, recognition access and a building management system.
In Bangi, the ongoing 450-acre Serene Heights township will have two upcoming launches — Frischia and Phase 1E. Scheduled to be launched this month, Frischia will comprise 47 units of two-storey terraced homes with a total GDV of RM34.5 million. Due to be completed by end-March 2022, the units will have built-ups of 2,258 to 2,497 sq ft with prices starting from RM745,800 (RM334 psf).
Phase 1E will have a GDV of RM43.4 million and be launched in August this year. Scheduled to be completed in April 2022, it will comprise 72 units of two-storey terraced homes with built-ups starting from 1,800 sq ft and prices starting from RM645,800 (RM358 psf).
Launches in the south
Meanwhile, in the southern region, there will be upcoming launches at ongoing projects in Johor. Senadi Hills in Johor will witness two new launches — Ph1A and Ph3 — this month. Ph1A will comprise 112 units of two-storey terraced homes with a GDV of RM81 million. Due to be completed in June 2022, the units will have built-ups starting from 2,088 sq ft with prices starting from RM623,900 or RM299 psf (for bumiputera buyers) and RM734,000 or RM351 psf (for non-bumiputera buyers).
Ph3 will comprise 20 units of double-storey shop offices with a total GDV of RM24 million. Due to be completed in June 2023, Ph3 will have units with built-ups starting from 2,918 sq ft with prices starting from RM856,800 or RM300 psf (for bumiputera buyers) and RM988,000 or RM339 psf (for non-bumiputera buyers).
"Our potential prospects are looking for ­entry-level houses at strategic locations near various established amenities, as well as professionals working in Singapore who will find ease in commuting to and from the Tuas Checkpoint. We estimate [a ratio of] 70% owner-occupiers and 30% investors in Senadi Hills," says UEM Sunrise COO (southern) Zamri Yusof.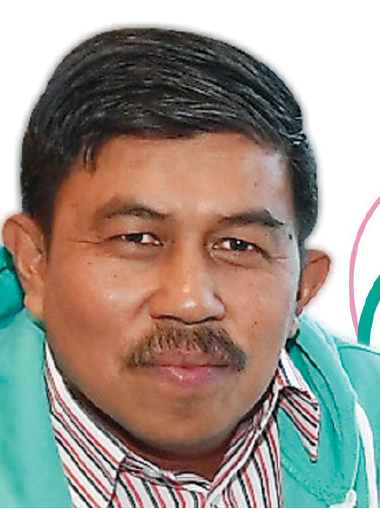 "Senadi Hills is easily accessible via major highways and located near high-in-demand mature townships such as Horizon Hills, Bukit Indah and Nusa Bestari. We see good demand for this community-living development, especially with the limited supply and high prices of landed property in the aforementioned areas," adds Zamri.
Meanwhile, the final phase of the RM268.19 million Aspira ParkHomes in Gerbang Nusajaya, Iskandar Puteri, will be launched next month. Due to be completed in July 2023, Phase 3B will comprise 80 units with a GDV of RM61.4 million. With built-ups of 2,154 and 2,228 sq ft, the units will be priced from RM658,000 or RM305 psf (for bumiputera buyers) and RM773,000 or RM358 psf (for non-bumiputera buyers).
"When the Gerbang Nusajaya Interchange is completed at end-2020, residents at Aspira ParkHomes will enjoy direct connectivity to and from the Second Link Highway. With its proximity to the Tuas Checkpoint and the Singapore CBD within easy reach, the Gerbang Nusajaya Interchange is set to create an enhanced transport ecosystem for the project's residents," says Zamri.
Future plans
According to Anwar, the company will continue with its future plans while remaining conservative in its spending. "UEM Sunrise will continue to leverage our expertise as township master planners to focus on our key growth areas: Gerbang Nusajaya, Puteri Harbour and Kiara Bay. We plan to transform these areas into urban integrated liveable ecosystem developments. For Kiara Bay, in particular, we entered into strategic partnerships with the likes of Celcom Axiata, AEON Big, Telekom Malaysia Bhd and WeChat in February and are making improvements in connectivity," says Anwar.
"We plan to balance our portfolio with the disposal of non-strategic assets, and add to our land bank and look for opportunities that can bring immediate value to our stakeholders. We take note of the prevailing market conditions, particularly the business and household sentiment. Still, we believe there are opportunities for new project launches to ensure the sustainability of our business and to maintain a strong and healthy balance sheet," he adds.
"There are many ways to generate revenue and profits which do not involve having to burden our balance sheet. There are partnerships and joint ventures that can be explored where each party will bring its own value proposition to the table," says Anwar.
"In the current environment, buying properties may not be a priority. Although we have plans in place, the uncertainty regarding the full impact of the outbreak and the Movement Control Order as well as the extent of the recovery period subsequently means 2020 will be a challenging year," he adds.
In the long term, bolstering consumer sentiment is key, says Anwar. "People, investors and industry players must have hope in what the future holds and that there will be light at the end of the tunnel. Offering market incentives to boost the economy is futile without policy certainty. Specifically, there needs to be continuity in commitment to catalytic projects so that they attract investments opportunities and high-income jobs," says Anwar.