This article first appeared in The Edge Malaysia Weekly, on June 10, 2019 - June 16, 2019.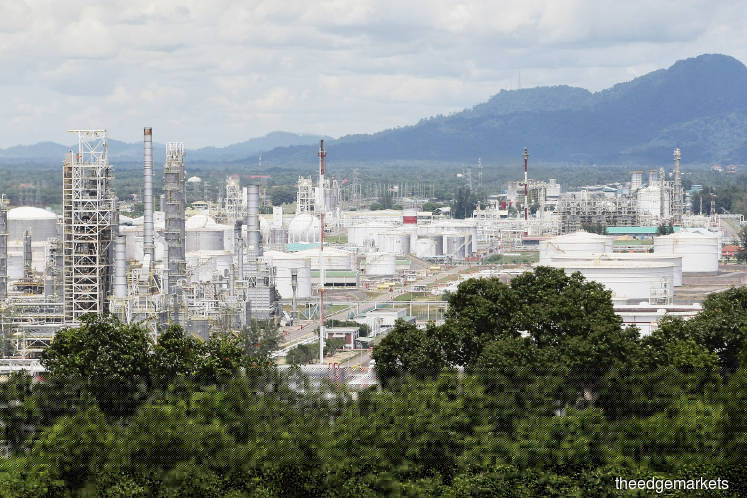 JUST last week, Morgan Stanley said that a recession could begin as soon as nine months' time if US President Donald Trump pushes to impose a 25% tariff on an additional US$300 billion of Chinese exports, and if China retaliates with its own countermeasures.
This does not bode well for Malaysian corporations, some of which have already experienced a deterioration in earnings as a result of the Sino-US conflict.
Despite a recent report by Japanese bank Nomura that Malaysia has been identified as the fourth biggest beneficiary of trade diversion after Vietnam, Taiwan and Chile, Finance Minister Lim Guan Eng said Malaysia wants the trade war to end.
"Malaysia hopes that the trade war will end because, eventually, there will be no winners, only losers. All parties should instead enhance cooperation at the regional and global levels to allow the global economy to grow sustainably," he said in a statement on Friday.
"The ongoing trade war and its effect of slowing global trade has certainly impacted the export sectors — mainly in technology, the electrical and electronics exports, oil and gas, plantations and also logistics," Fortress Capital Asset Management (M) Sdn Bhd investment adviser and director Geoffrey Ng tells The Edge.
Thus, he does not see the earnings of corporations that have been impacted by the trade conflict improving anytime soon.
"With limited visibility of a resolution to what looks like a worsening trade negotiation, we expect the next couple of quarters to reflect even more subdued corporate earnings from sectors that are dependent on such trade flows for primary and intermediate products and services from China.
"That said, we are also on the lookout for companies and sectors that may benefit from the medium-to-longer term adjustment of supply-chain activity from China," Ng adds.
Optimistic about a better 2H?
With the performance of stocks depending on corporate earnings, among others, foreign selling on the local bourse thus far is indicative of the expectations of companies' performance.
In its 1Q2019 results review note, Kenanga Research says that year to date (up to March 2019), total foreign outflow of RM1.36 billion is a telltale sign of the softer confidence in the local market.
"Still, we are optimistic about a better second half of 2019, with our strategists' view that the weakness in sentiment could be nearing its end.
"This is premised on the potential bottoming of local benchmark indices, potentially backed by healthy and sustainable oil prices. On another note, the introduction of the T+2 settlement cycle for the securities market could lead to a rise in transaction volumes, and hence, trading participation," the firm says.
It is worth noting that HSBC Global Research recently upgraded its rating on Malaysia to "neutral" from "underweight".
"MSCI Malaysia was among the worst-performing markets in Asean year to date, down 5.9%. However, we think the economy looks resilient, with domestic demand strong and manufacturing growth holding up.
"Low earnings growth is a concern but we see limited further downside. Valuations, while not as attractive as in other markets in the region, are not particularly expensive. The market has strong defensive qualities, which should reduce downside risks if trade tensions escalate," the firm adds.
The FBM KLCI closed at 1,649.33 points last Friday, down 2.4% year to date. The market is currently trading at 16.7 times PER, relatively higher compared to its regional peers such as the Singapore Straits Times Index at 12.49 times, the Stock Exchange of Thailand SET Index at 15.37 times, the Jakarta Composite Index at 15.06 times and the Ho Chi Minh Stock Index at 16.15 times.