This article first appeared in The Edge Malaysia Weekly, on November 15, 2021 - November 21, 2021.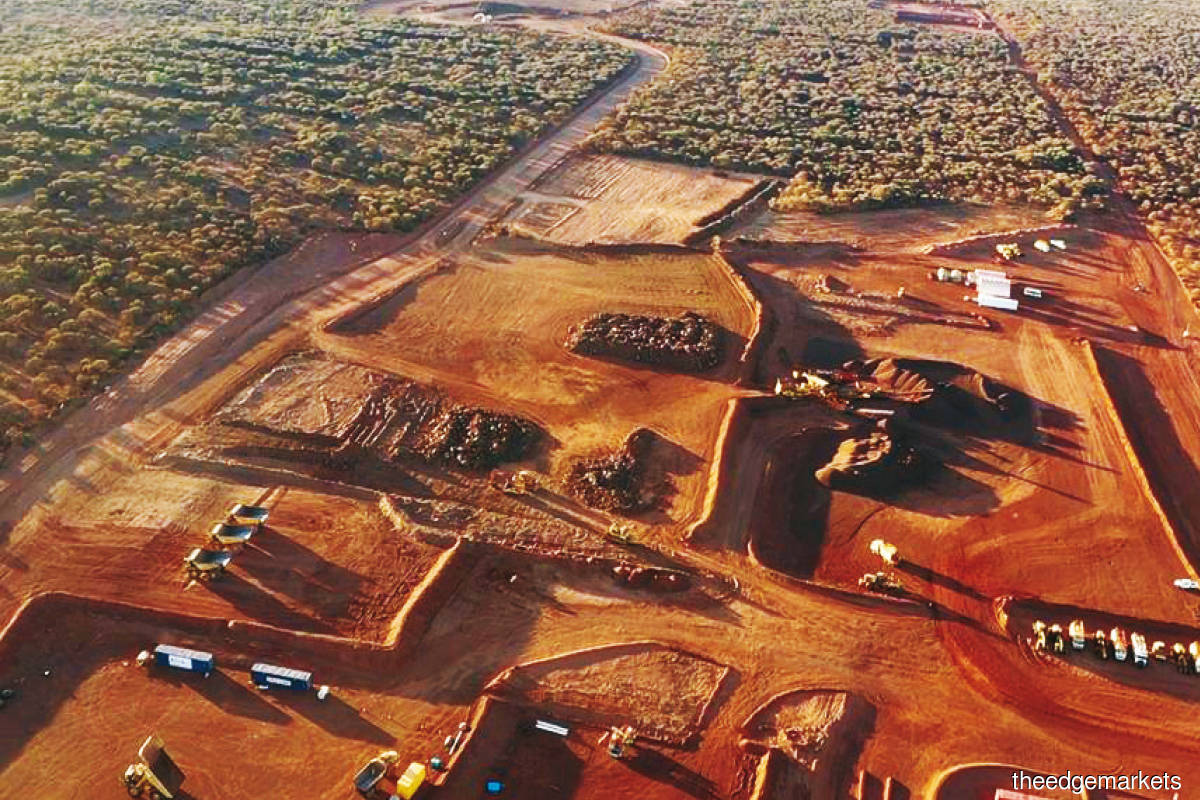 LOW-profile tycoon Tan Sri David Law Tien Seng, better known as T S Law, shifted his business focus overseas in the early 2000s and had largely been absent from the Malaysian business scene.
In 2003, T S Law bought into Australian iron ore miner Midwest Corp Ltd to secure supplies of raw material for his steel-milling business.
Little did he expect that, five years later, Midwest would become a takeover target of two international mining giants: Australia-based Murchison Metals Ltd and China's Sinosteel Corp.
After a long-drawn-out shareholders' battle in the company, T S Law eventually sold his stake to Sino­steel at the peak of the commodity boom in 2008.
Notably, the deal not only earned T S Law a handsome profit of A$200 million, but also catapulted him to overnight fame in the Australian mining and metal industry.
In 2010, T S Law seemed to have regained his appetite for Malaysian assets, as he brought home the fortune he had accumulated abroad.
Fate brought him back to Australia in 2014, however, when he invested in Tungsten Mining NL (TGN) — an Aussie firm whose primary focus is exploring and developing tungsten mines.
Interestingly, when T S Law left Midwest in 2008, he still had a team in Australia. Six years later, they identified an opportunity in Mt Mulgine in Western Australia, which is just a stone's throw away from the Midwest mine.
In an exclusive interview with The Edge in 2018, T S Law remarked that he had a feeling that TGN's story would be even better than Midwest's. Three years on, his son Law Wai Cheong asserts, "We are definitely more confident than we were in 2018."
He highlights that TGN's main project, Mt Mulgine, has grown substantially in size since 2018 and is now a major poly-metallic development project.
"Tungsten is a strategic mineral that is becoming scarce. TGN is sitting on an asset that has proven that it can be mined on a large-scale basis in a mining-friendly jurisdiction. TGN is [already] in discussions with several potential partners to develop and start large-scale mining," says Wai Cheong.
He goes on to say that TGN has completed its pre-feasibility study (PFS) for the Mt Mulgine Tungsten Project, demonstrating its technical and commercial viability as a large-scale, low-cost producer of tungsten concentrate.
"TGN plans to complete the feasibility studies for the Mt Mulgine Tungsten Project and progress to a final investment decision in the short to medium term, with construction and commencement of operations within three to five years," Wai Cheong says.
Besides tungsten, Mt Mulgine has various other minerals, such as gold, molybdenum, silver and copper, whose prices have risen substantially since last year.
It is learnt that market demand and prices for tungsten have rebounded from the Covid-19 lows in 2020, with ammonium paratungstate (APT) prices having increased by 45% in the past 12 months to US$320 to US$325 per metric ton unit (mtu), a price not seen since 2018.
"Over 80% of primary tungsten in the world is produced in China, with only a small number of producers of tungsten concentrate and APT outside China. Tungsten is a critical mineral and of vital importance to global economic development. The market outlook for tungsten remains positive and should provide entry opportunities for low-cost producers," Wai Cheong explains. Tungsten is largely used in heavy-metal alloys, the manufacturing of cutting tools,  and armour-piercing ammunition, among others.
Today, T S Law controls three Australian-listed mining companies: iron ore miner GWR Group Ltd; tungsten miner TGN; and gold miner Western Gold Resources Ltd (WGR). For perspective, T S Law currently owns 15% in GWR, 10% in TGN and 18% in WGR. Meanwhile, GWR also owns a 9% stake in TGN.
WGR was spun off from GWR to streamline its operations and ensure that there would be a dedicated team focusing on gold operation and mining, apart from the iron ore operations. Listed in July this year, WGR hosts a series of gold tenements in Wiluna West that were underexplored.
Fierce competition in iron ore business
Commenting on GWR's outlook, Wai Cheong points out that the Wiluna West Iron Ore Project (WWIOP) produces exceptional direct shipping ore, which produces high-grade iron ore with low impurity, as proven by metallurgical tests.
"The recent iron ore price increase had given GWR an opportunity to produce and ship iron ore from Wiluna West. The site of the WWIOP is about 800km to Geraldton Port, and the high cost of trucking would cause the operating costs here to be high," he says.
Nevertheless, GWR is now in discussions with other rail and port operators that could provide better cost advantage, as well as deep sea ports that would be ideal for larger vessels.
Furthermore, says Wai Cheong, GWR had already obtained all the necessary approvals to mine the ferrous (Fe) metal — or, in layman's terms, iron content — since 2019, noting that, in Australia, the required approvals can take years to be processed.
In the first half of 2020, GWR saw factors potentially favouring a sustained price hike of Fe and decided to revive the project. Thus, the C4 Alliance, named after the C4 iron ore mine in Wiluna West, was set up with GWR's partner, Pilbara Resource Group (PRG), to start the mining operation. Subsequently, GWR shipped its maiden shipment of iron ore in the fourth quarter of last year.
"Even with all the challenges encountered, we were able to increase production and trucking from one shipment a month to a peak of three shipments a month. So far, GWR has shipped a total of about 700,000 tonnes of high-grade lump iron ore to China and other Asian countries," he says.
Following a significant decrease in iron ore price, coupled with fierce competition from the three Australian giants — BHP Group Ltd, Rio Tinto Ltd and Fortescue Metals Group Ltd — GWR reduced its shipment from three shipments to one per month.
"The C4 Iron Ore Project remains in a production-ready state to take advantage of an increase in prices and a nearer port to ship out the iron ore for better margins," Wai Cheong stresses.
On WGR's gold mining business, he says the Gold Duke Project — formerly known as Wiluna West Gold Project — is an advanced exploration project.
"The board believes tremendous exploration upside exists along the relatively underexplored 25km of the Joyners Find Greenstone Belt within the Gold Duke Project, which is adjacent to the prolific Norseman-Wiluna Greenstone belt. It is our intention to realise the true potential of the gold portfolio by aggressively and systematically exploring the 25km of Joyners Find Greenstone Belt, while also advancing the brownfields resource," Wai Cheong says.