This article first appeared in City & Country, The Edge Malaysia Weekly, on August 26, 2019 - September 01, 2019.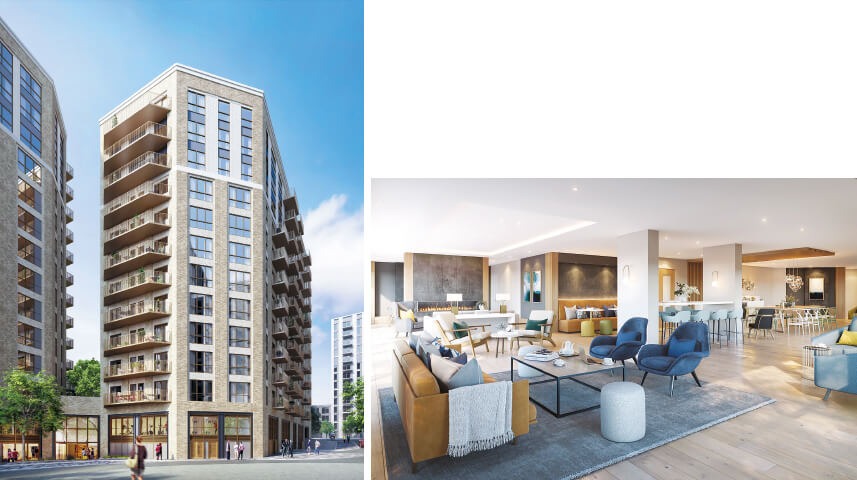 Artist's impressions of the Verdo-Kew Bridge development and its residence lounge.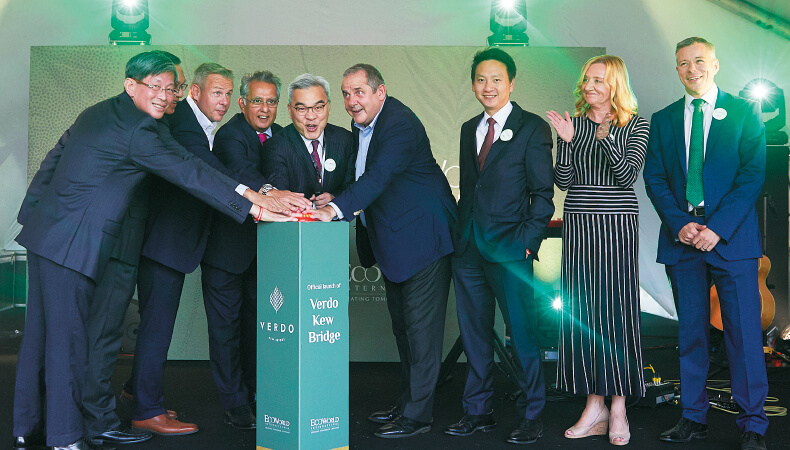 Liew (centre) with EcoWorld International president and CEO Datuk Teow Leong Seng (left), EcoWorld London CEO Cheong Heng Leong (third from right) during the launch of Verdo-Kew Bridge.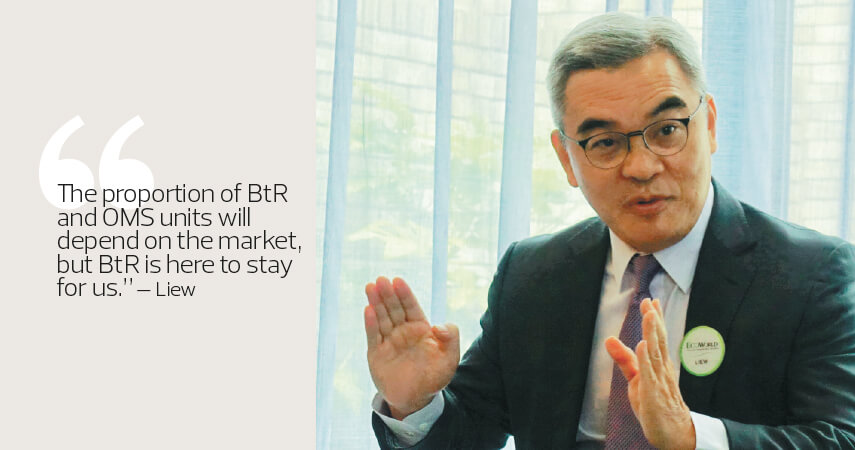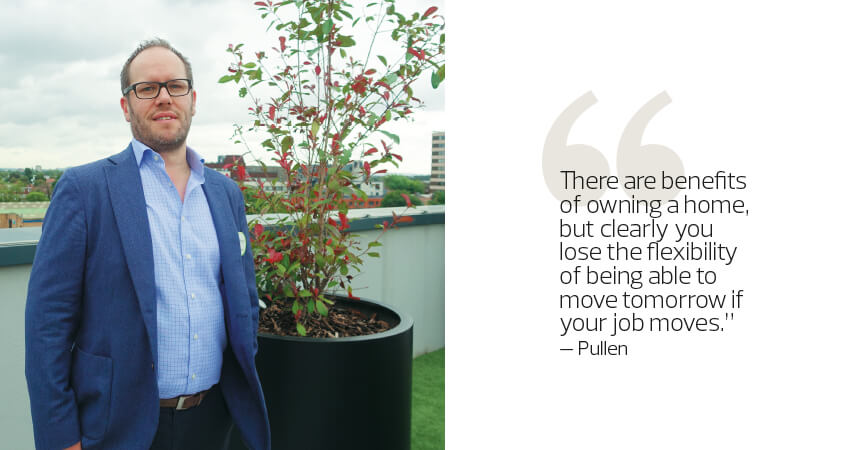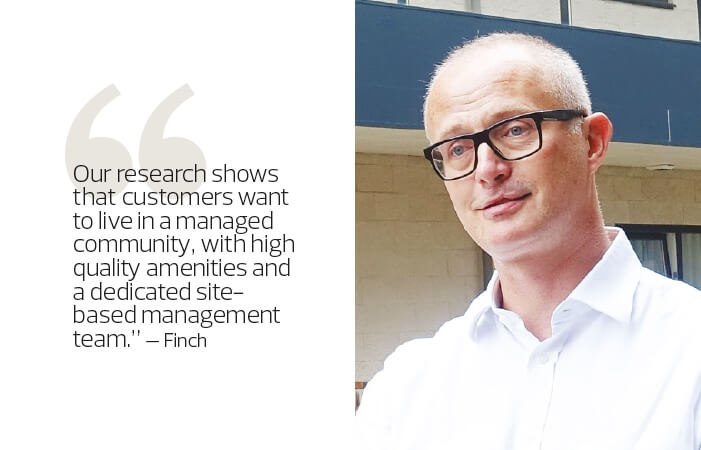 Just like how our summer days had spells of rain during a recent press trip to London, unpredictability may well be a fact of life or of a nation's economy.
In spite of uncertainties looming over the UK with the Brexit deadline of Oct 31, Malaysian-listed Eco World International Bhd is determined to continue expanding its foothold in the London market by adapting to any changes that come its way.
EcoWorld International executive vice-chairman Tan Sri Liew Kee Sin said the company is targeting to build 10,000 homes within five years, which can be adapted for either build-to-rent (BtR) or open-market-sale (OMS) schemes.
"If Brexit is resolved in an amicable way, then we'll concentrate on OMS. Otherwise, we will focus on BtR. The proportion of BtR and OMS units will depend on the market, but BtR is here to stay for us," he said during the press trip.
In 2015, EcoWorld International — a 27% associate company of Eco World Development Group Bhd (EcoWorld Malaysia) — launched three residential projects valued at £2.2 billion in London's Zones 1 and 2 as part of its 75% partnership with UK-based Ballymore Group to form EcoWorld Ballymore.
The following years, it launched another five residential projects valued at £1.2 billion in Zones 2, 3 and 4 under EcoWorld London, a joint venture with 160-year-old UK construction firm Willmott Dixon Holdings Ltd, with EcoWorld International holding a 70% stake.
To date, two of EcoWorld Ballymore's ongoing projects — London City Island and Wardian in East London — are 84% sold. The other project, Embassy Gardens in Nine Elms, is 68% taken up. They command premium prices of £800 to £1,500 psf.
At Embassy Gardens, the second block is scheduled to be handed over by 4Q2019 while at London City Island, the remaining four blocks will be completed by next year. For Wardian, the target is to hand over the units by 3Q2020.
For EcoWorld London, the company has plans to develop 10 sites in Greater London and the South East with an estimated gross development value (GDV) of £2.1 billion.
There are six ongoing projects at the moment — namely, Millbrook Park and Kensal Rise in North West London, Aberfeldy Village and Barking Phase 1 in East London, and Nantly House and Kew Bridge in West London, which saw the second block (Block J) at its Verdo project launched on Aug 15.
Block J will feature 84 units, comprising studios, 1, 2 and 3-bedroom units, with prices starting at £350,000. The development is adjacent to the Kew Bridge railway station and a 30-minute walk from the Waterloo station. It is also near Heathrow Airport and the headquarters of companies such as Sky TV, Dell, Worley and GSK.
Incidentally, the BtR schemes under the Kew Bridge project — comprising 487 units — and at Barking Phase 1 (597 units) have been sold to Invesco Real Estate as part of a £400 million deal signed last year. Under the long-term contract, EcoWorld London will let out and manage the BtR homes on behalf of the investor.
The BtR apartments at the Kew Bridge development will have layouts of 1, 2 and 3 bedrooms and built-ups of 430 to 960 sq ft. At Barking Phase 1, the units range from 400-sq-ft studios to 900-sq-ft, 2-bedroom apartments. These apartments are slated to be completed in 2H2021.
The remaining projects under EcoWorld London to be launched are Barking Phase 2 in East London and Woking in Surrey.
Since venturing into the UK market, Liew said, sales of its apartments costing less than £800 psf had doubled.
"There's an acute shortage of homes in London. The locals are still buying, which is why we are moving into Zones 3, 4, 5 and focusing on homes priced below £800 psf. The London market is very wide due to the different levels of pricing and [demographics]," he added.
To get a feel of one of the projects, the press group was brought to the Millbrook Park in Barnet, North West London (Zone 4), which was launched in March 2017.
Phase 1 (The Claves), consisting of 92 townhouses and apartments, will be handed over in 4Q2019 and Phase 2 is open for registration.
The £108 million GDV project features apartments ranging from 570-sq-ft, 1-bedroom units, priced at £420,000 each to 2,400-sq-ft, 4-bedroom townhouses (semidees) priced at £1.6 million.
According to Liew, units priced at £600,000 and below are eligible to come under the UK government's Help to Buy scheme, which offers UK-resident purchasers a government equity loan of up to 40% of the purchase price for homes. Purchasers will have to place a 5% deposit.
He said 1-bedroom units at Millbrook Park and units at Aberfeldy Village had been popular under the scheme.
Expanding its BtR segment in London
EcoWorld International chief operating officer of residential investment Matthew Pullen said the UK's BtR residential market is currently worth about £10 billion in institutional investment and has the potential to grow to £550 billion, with rental supply lagging behind demand. The only constraint for investors is access to stock from developers.
"We've got this structural cumulative undersupply of homes, partly driven by the 40% increase in jobs over the last 20 years but only a 15% increase in the number of homes. There's no forecast that suggests that this is going to be corrected at any time in the foreseeable future. At the same time, we've got an increasing population and a shift from owning to renting. I think the only credible way that growth and demand are going to be satisfied is by expanding BtR quite quickly," he said.
He added that EcoWorld London is set to capitalise on this growing market, which is still in its infancy in the UK and caters for investors who want a BtR asset class.
In terms of market fundamentals, Pullen believes that BtR will take off in London due to two factors — affordability and average deposit levels.
At present, the average house price in London is over 12 times the average income, and the average first-time house buyers' deposit is £200,000 in popular locations such as Camden. Also, first-time house buyers — without parental help — are getting older with the average age of about 40.
Another factor that makes BtR schemes attractive is the combination of flexibility and convenience.
"For a lot of people, particularly those in their 20s, in London, with regard to their job situations, they tend to look at what they are going to be doing in the next 18 months to two years, not 5 to 10 years. There are benefits of owning a home, but clearly you lose the flexibility of being able to move tomorrow if your job moves," said Pullen.
The convenience that comes with BtR schemes is customer service and site-based management.
In the UK, customer service in the rental segment is very poor at the moment, said Pullen. "It is due mainly to the disconnect between the property owners, the agents and the tenants ... and we have worked out that the customer's journey is incredibly important."
To address this situation, EcoWorld London will offer services to potential tenants from the property search stage to their moving-out.
To show how future BtR projects will be operated, a visit to The Gatefold Buildings in Hayes was organised. The building was part of the Old Vinyl Factory. It offers 119 fully furnished apartments, with over 95% of them occupied at any time.
EcoWorld International head of asset management Matt Finch, who conducted the tour, explained that rents at The Gatefold Buildings vary, depending on the unit type — currently at about £25 psf per annum (before the launch of Cross Rail connectivity).
He said The Gatefold Buildings is achieving a 16% to 19% premium in rent compared with the market in the surrounding area. "Our research shows that customers want to live in a managed community, with high quality amenities and a dedicated site-based management team that gets to know every resident — all of which we are providing at The Gatefold Buildings," said Finch.
Staying bullish in the game
Since its foray into the international property market in 2015, EcoWorld International has been developing nine projects in London, the UK, and two in Sydney and Melbourne, Australia. There are also two upcoming projects in London and one in Sydney. The projects have a total GDV of £4.7 billion. EcoWorld International's land bank in London and Australia stands at more than 70 acres.
According to Liew, EcoWord International is targeting more than RM6 billion in sales over the next two years — mainly unbilled sales of over 3,000 units yet to be handed over. The group has sold 3,600 residential units, of which 600 units have been handed over.
"We are a [small] developer in London, but we aim to grow within the next 5 to 10 years. We have made a lot of effort to build a strong team of 150 in the past three years," he said.
He also highlighted that the group is prepared for whatever outcome of the Brexit negotiations. "If there is a Brexit deal, we will focus on apartments in Zones 2 and 3, which are priced at about £1,000 psf. If there is no deal, we will focus on BtR as the margin is much lower than OMS. Once we find [more] land, we [will] find a buyer and sell forward.
"Our job is to be an asset management company that does all the letting. That is where the 'gravy' will be for us in the future. And in order to do that, we need 10,000 homes to manage. We want to be strong in both the BtR and OMS businesses so that whatever comes, we will have a foothold in the UK."
For the BtR segment, the developer currently has 1,450 units that are either completed or under construction. "We are targeting to add on another 1,000 units this year and another 2,000 next year," said Liew.
He added that every BtR unit is designed as a proper apartment and can be sold. "So, at the end of the day, we can sell the units for [the investors] if they opt for capital appreciation rather than the yield."
Adaptation is the key to survival, according to Liew. "Like EcoWorld Malaysia, EcoWorld International is a totally different company from the day it was set up. We have to adapt and change the way we do business in order to survive."