This article first appeared in Personal Wealth, The Edge Malaysia Weekly, on November 11, 2019 - November 17, 2019.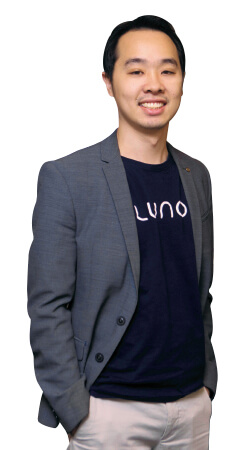 Instead of holding bitcoin, traders are now holding stablecoins. - Low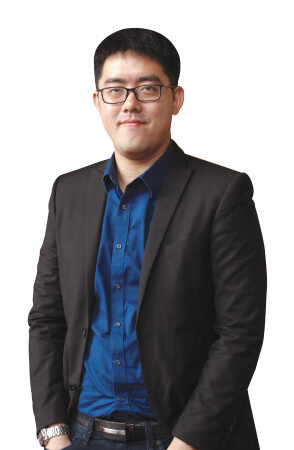 Stablecoin is not an instrument to speculate with or to get a premium. - Hong
Stablecoins are digital assets backed by a reserve of real assets such as fiat money. This type of cryptocurrency is gaining traction around the world, driven by factors such as tech giant Facebook's recent announcement of its Libra project and the exponential take-up of Tether (USDt), a US dollar-pegged stablecoin that is currently one of the top five cryptocurrencies by market capitalisation.
Tether's daily trading volumes have already exceeded those of bitcoin. As at Nov 5, the 24-hour trading volume of Tether stood at US$37 billion, about 12% higher than bitcoin's US$33 billion, according to data by CoinGecko.
While Libra may have faced significant hurdles since the announcement in June, it is still a much anticipated project as it could give billions of users access to the cryptocurrency if it successfully launches.
A steady stream of stablecoin projects have commenced in the last few years. According to a report by blockchain market intelligence firm Blockdata, more than 200 projects have been announced since the beginning of 2017. As at June 26, 66 of the projects are still active while 26 are no longer in operation. The report added that 2019 and 2020 may see the largest number of new stablecoins going live as there are 134 projects that have yet to be launched.
Intended to solve the volatility issue that may have held back the potential adoption of cryptocurrencies for everyday financial purposes, stablecoins provide less volatility for investors and traders compared with other types of cryptocurrencies as they are typically pegged to price-stable assets, says Hong Qi Yu, founder and CEO of local digital asset exchange operator Tokenize Xchange.
"Stablecoins have all the benefits of being a cryptocurrency — higher transparency and security, immutability and speed, among others — without the volatility that comes with most of the traditional cryptocurrencies," he says.
There are various types of stablecoins. The most common are backed by fiat currencies (such as the US dollar or yen), commodities (such as gold, oil or real estate) or even other cryptocurrencies (such as bitcoin or ethereum). Fiat-backed stablecoins are backed at a ratio of 1:1.
Commodity-backed stablecoins are backed by a tangible asset that has real value. Investors are attracted to these coins as the commodities have the potential to appreciate in value over time. Meanwhile, cryptocurrency-backed stablecoins depend on the stability of the cryptocurrencies that back them. These coins are much more decentralised than their fiat-backed counterparts as everything is transacted on blockchain.
Unlike other cryptocurrencies, most traders do not hold stablecoins, especially fiat-backed ones, to generate returns. Due to the nature of stablecoins, it is highly unlikely that they will ever trade at a premium to the underlying asset, says Hong.
"Stablecoin is not an instrument to speculate with or to get a premium. It does not even work like a bond, although there are fluctuations," he adds.
While it is still early days, stablecoins have demonstrated many potential real-world uses. These include a tool that could streamline recurring and peer-to-peer payments, fast and affordable remittances for migrant workers and protection from local currency crashes, according to a report by tech market intelligence platform CB Insight.
Stablecoins allow the use of smart financial contracts that are enforceable over time. Smart contracts are self-executing contracts on a blockchain network that works without requiring a third-party or central authority. As the automatic transactions are traceable, transparent and irreversible, stablecoins have the potential to be used for salary, loan, rent or subscription payments.
The attraction of stablecoins for users lies in their stability and ability to cut through a lot of middlemen, such as any parties in the settlement process, says Hong. For instance, in payments, stablecoins allow seamless payments of blockchain-based assets and can be easily embedded into digital applications, thanks to its open architecture (compared with banks' legacy systems).
However, not many businesses have started accepting stablecoins as a means of payment, says David Low, general manager for Southeast Asia at Luno. While some smaller e-commerce platforms in the US have started accepting these coins, there has been no news that any of the larger players such as Amazon.com or Alibaba Holding Ltd will do so in the near future.
Stablecoins have the ability to disrupt the traditional remittance segment, which could be made more efficient and cost-effective, says Hong. By using a fiat-backed stablecoin, users can remit money at any time, even on weekends and public holidays.
While other cryptocurrencies could offer a solution to this problem with fast transactions and low fees, they do not solve the price volatility issue. Stablecoins may provide a better alternative as people can send money across the globe almost instantly at low fees and without having to worry about price volatility.
This is a use case that Low is most excited about. Using stablecoins would cost users a fraction of what bricks-and-mortar remittance service providers usually charge, says Low. "Remitting money is expensive. I recently paid RM20 to send RM1,600 to Indonesia. Depending on the traffic, using bitcoin would cost me only 20 US cents," he says.
Stablecoins are a key source of liquidity for cryptocurrency exchanges and traders around the world. This is one of the main reasons the coins have managed to rise to prominence in the past few years, says Low. "A lot of cryptocurrency exchanges struggle to get a bank account. This is a known issue anywhere in the world, especially in markets where regulators have not yet created a framework for a regulated cryptocurrency ecosystem, or in markets like China, where cryptocurrency exchanges are banned."
In late 2017, China officially banned its citizens from trading renminbi for cryptocurrencies and blocked all cryptocurrency trading websites. As a result, Chinese investors have been exchanging renminbi for Tether via peer-to-peer trading or over the counter, which is legal in China. They would then use Tether to buy bitcoin and other digital currencies. Nearly all of the trades in the country involve exchanging bitcoins for Tether and vice versa, according to an Oct 15 report by blockchain analysis company Chainanalysis.
Another reason stablecoins are popular among traders is their use as a hedging tool, says Low. In traditional markets, traders hedge against risks by buying put options on the security or a related business in the industry.
"In the cryptocurrency world, bitcoin is the most popular asset to hedge against alternative assets such as ethereum and ripple. However, bitcoin is volatile. On a bad day, prices could fluctuate up to 10%. On a good day, it can go up 30%. It does not present itself as a viable trading instrument for traders to hold their positions," he says.
"Instead of holding bitcoin, traders are now holding stablecoins. If individuals make any gains in their trading, they can park their money in a stablecoin then start trading other assets. It makes for a good trading opportunity."
Like other assets, stablecoins have their limitations. According to the Blockdata report, the majority of these coins are centralised, which is opposed to the decentralised nature of blockchain. Due to the inherent nature of stablecoins, regulators such as the US Securities and Exchange Commission argue that stablecoins may be violating current securities laws.
Commodity and cryptocurrency-backed stablecoins are subject to price-volatility risk. These coins will become unstable if their underlying assets experience a market crash.
Adoption in Malaysia
While there is a lot of demand for and interest in stablecoins in Malaysia, it may take a while before they are widely adopted by local investors. The risks associated with various stablecoins include regulatory concerns and a lack of significant use cases, says digital asset exchange (DAX) operators.
In Malaysia, cryptocurrency exchanges are regulated to protect investors. At the moment, these exchanges can only allow trading in a limited number of cryptocurrencies, including bitcoin, ethereum and ripple.
Stablecoins cannot be traded on any of the three local DAXs that were granted full or conditional approval by the Securities Commission Malaysia (SC). None of the DAXs are applying to the regulator to allow stablecoin trading on their platforms in the near future.
A few stablecoins have been issued in Malaysia so far. For instance, GoldX Token was developed by local fintech firm HelloGold. GoldX is the world's first fully operational ethereum ERC20 token backed by 99.99% investment-grade gold and it is certified by the shariah supervisory board of Amanie Advisors Sdn Bhd.
GoldX was launched early last year to provide cryptocurrency investors with quick and liquid access to physical gold as an investment class. Despite this, it was never made available on exchanges, says HelloGold CEO Robin Lee. "We developed the tokens, but we did not market them because the conditions were not right due to the regulatory uncertainties. The tokens are given out to our HelloGold token holders, who can choose to sell it back to us at the prevailing spot price."
Another firm that has come out with its own stablecoin is HWGG Capital plc. On March 12, it launched HWG Cash, a US dollar-pegged stablecoin issued on the everiToken public chain. Approved and supervised by the Labuan Financial Services Authority (Labuan FSA), HWG Cash was the first licensed stablecoin in Asia.
Unlike other stablecoins in the market, HWG Cash was built to enable payment, says HWGG Capital CEO Gavin Lim. To get the stablecoin, one needs to deposit fiat currency in a designated HWGG Capital account, which will then be converted. The tokens can be used to make digital asset payments and transactions via the company's digital asset wallet, HwgPay.  
"In line with Labuan FSA regulations, our target audience is mostly from Asia and has a high level of interest in digital asset payments. We have been promoting HwgPay and HWG Cash in places such as Hong Kong, Taiwan and Thailand," says Lim.
"Officially launched on the public chain in early July, we now have about four million HWG Cash in circulation. We have processed up to US$40 million worth of transactions so far."
The landscape
There have been concerns about the reputation of some issuers, however. The company behind Tether, for instance, has been in the spotlight for refusing to subject itself to an independent audit to verify its claim that the coins are fully backed by US dollars. In April, the company disclosed that Tether was backed by cash and short-term securities equal to only 74% of the outstanding coins, rather than completely pegged to the US dollar.
More recently, Bitfinex, which is owned and operated by the same executives who control Tether, were accused of whale manipulation in bitcoin's price surges. University of Texas Professor John Griffin and Ohio State University's Amin Shams have updated a paper they first published last year, saying that Bitfinex appears capable of sending bitcoin prices higher when they fall below a certain threshold. These transactions rely on Tether.
But there are stablecoins in the market that have a reputational advantage. Gemini, Paxos and Circle, for example, are New York trust companies regulated by the New York State Department of Financial Services. These companies have issued the Gemini Dollar, Paxos Standard and USD Coin respectively.
Today, Tether is the largest stablecoin in terms of market capitalisation, which stood at US$4.3 billion as at Nov 6. For comparison, the market capitalisation of Gemini Dollar is US$4.7 million while those of Paxos Standard and USD Coin are US$253 million and US$462 million respectively.
"As an industry player, liquidity is important. We cannot deny that. Some coins are just more attractive than others because they are more liquid. But we must value the reputation [of the developers and issuers] more. We need to make sure that users are aware of the risks they are subject to," says Hong.
Lee says he understands these concerns. "Right now, everything is still new. The exchanges have just been regulated. Everyone is still trying to figure out the lie of the land. It is understandable that they are reluctant to push for coins that they are not absolutely confident in. I think this is probably the right thing to do."
HWGG Capital's Lim concurs. He says it would be good for the exchanges and local market to familiarise themselves with the trading of the three most popular cryptocurrencies first before allowing other tokens to be listed on the exchange.
"There are thousands of tokens in the world. It really depends on how the exchanges position themselves, and also the traders' purchasing intention. Are they buying the tokens for the price volatility or their utility?
"There will always be risks associated with cryptocurrencies. Conducting due diligence on the projects and teams behind the tokens may help mitigate the risks and protect the exchanges, the authority and the public's interest."
Low says investors should be careful when selecting stablecoins and find out who the developers, backers and custodians are. "Unless you fully trust that the institutions are indeed doing what they claim to be doing, do not take more risk than you can stomach," he adds.  
Low thinks the adoption of stablecoins is still in the early stages in Malaysia, considering that market awareness of the cryptocurrency is still low. "We have not seen the stablecoin hype in other countries here in Malaysia yet, largely because cryptocurrencies are still considered new in the country. The population at large still does not understand what bitcoin is and how it works. So, how can we expect them to understand stablecoins?" he says.
"As a tech company, we support the development of any new technologies that can make the financial ecosystem better, faster, cheaper and more accessible, especially to the unbanked population. We are happy to support these initiatives. But at the same time, we have to make sure that the timing, awareness and education level is right. We need to ensure that there is a conducive legal environment to allow these technologies to thrive.
"The SC has just started regulating this space. We have not even become a registered market operator (RMO) for a reasonable amount of time yet. Hopefully, we are able to present to the government that there is a thriving market for cryptocurrencies in the long run. There is a lot to do before thinking about how stablecoins can gain mass adoption in Malaysia."
On Oct 22, Luno announced that it was the first DAX to be granted full approval by the SC to operate as an RMO. It entered the local market in 2015 before becoming the country's biggest DAX two years later.
Kelvyn Chuah, co-founder of local DAX operator Sinegy Marketplace, says stablecoins are already being used by local traders, mainly to move money across borders. However, there are some who are buying stablecoins at a cheaper rate from dubious sources. "I think it is important for the regulators to step in. This is the only way they can have a closer view of what is happening in the market," he adds.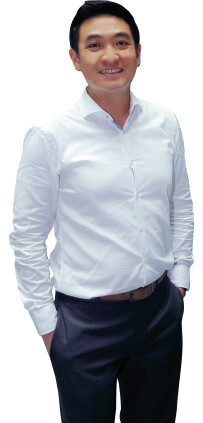 Will stablecoins come under Currency Bill?
The new Currency Bill 2019 was tabled for first reading in parliament on Oct 7. The first reading reveals that a section in the bill prohibits anyone from issuing, printing, minting or authorising the issuance, printing or minting of any note, coin, token document or instrument, whether tangible or intangible which are likely to pass as legal tender unless they are denominated in and fully backed by the ringgit or a foreign currency.
Some are concerned that this means the potential issuance of stablecoins in the country will be not be allowed. They are also worried that the growth of stablecoins may be hindered and subsequently affect their holdings and the use of the coins in the future.
Marcus Tan, managing partner at legal firm Marcus Tan & Co, says that based on the first reading, the bill does not explicitly forbid or allow one to issue stablecoins. He points out that the bill does not define what it refers to as "token". Therefore, it may not necessarily be referring to the "tokens issued under the distributed ledger technology (DLT)".
The word "token" can be found in section 20 of the Central Bank of Malaysia (CBM) Act, which was enacted in 1958 and then replaced by the CBM Act 2009. At the time, DLT technology did not exist. "By adopting similar terminology or approach, it means that the 'token' in the bill does not refer to the 'digital token in DLT' because if the government had intended so, it would have been expressly stated," says Tan.
Assuming that stablecoins would have to be deployed and recorded in DLT, it would then be prescribed as "securities" pursuant to the order and thus potentially fall under the jurisdiction of the Securities Commission Malaysia (SC) rather than Bank Negara Malaysia, says Tan.
Gan Ming Chiek, partner at GLT Law, says if the stablecoins are deemed as securities under the Capital Markets and Services Act 2007, they will be treated like shares, debentures or units in a unit trust scheme or prescribed investment and not as currency. Such instruments would then be regulated by the SC, not Bank Negara.
"I think the bill is intended to regulate currency as legal tender and crimes associated with it, such as counterfeit. The legislative intent may not be to target stablecoins," he adds.
Addressing the concerns raised by investors, Tan says he does not see how investors who possess stablecoin will be affected. "Whether one uses stablecoins for payment purposes wholly depends on a willing buyer and seller in the market if both parties accept such a payment method or consideration at their own will.
"At the moment, there are no legislations or policies that prohibit the use of stablecoins in the market — until and unless such legislation has been enacted to do so. The issue of extra-territorial or jurisdiction would arise as the local regulator cannot subject a foreign stable token issuer to local laws if the token has been widely accepted for public use in the local market (such as Tether) or even other tokens."
Kelvyn Chuah, co-founder of local digital asset exchange operator Sinegy Marketplace, concurs with Tan. He says the trading of stablecoins is a private transaction between parties, the same as exchanging a Rolex watch for another tangible item.
"I think the bill is aimed more at monetary policy. It does not mean to hinder innovation. So, I think the adoption of stablecoins will continue and grow in the country," he adds.
From the wording of the Currency Bill 2019, there will be flexibility for one to issue a stablecoin, provided that it is denominated and fully backed by ringgit or a foreign currency. But this does not mean that the stablecoin — even if it is fully backed by ringgit — will pass as legal tender, says David Low, general manager for Southeast Asia at local digital asset exchange operator Luno.
"In the CBM Act, it says very clearly that only Bank Negara has the right to issue currency notes and coins in the country and only these are considered legal tender in Malaysia. Stablecoins, or any other cryptocurrency for that matter, will not be legal tender in the country and the central bank has repeatedly issued statements to reaffirm this," he adds.