This article first appeared in Options, The Edge Malaysia Weekly, on March 26, 2018 - April 01, 2018.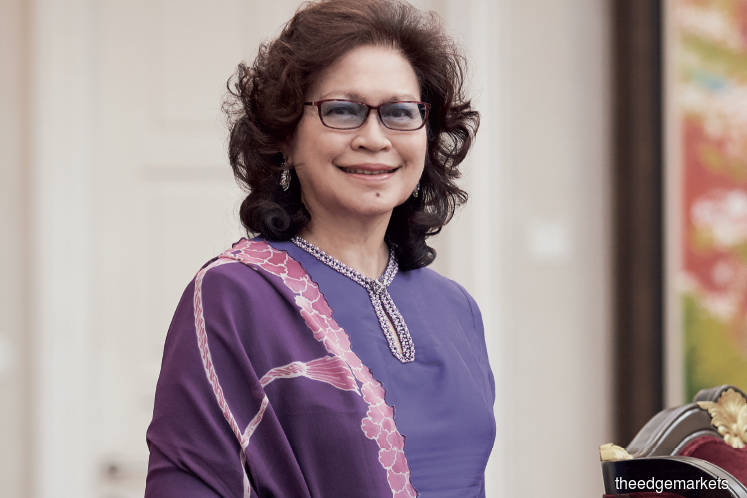 Growing up in close-knit Tapah and a solid English school education shaped puan sri Prof DR Jamilah Ariffin's broad outlook.
She and her schoolmates talk about friendship, COMMUNITY AND harmony in their book of schoolday stories.
In 1955, a seven-year-old girl, the favoured youngest of ­seven siblings, entered Government English School Tapah (GEST). The town was small and pretty, surrounded by seven hills and several pristine waterfalls. A river flowed through the sleepy hollow and it was at the 90-degree curve of the river that the girl, her friends and teachers would frequently gather for picnics and group activities, enjoying each ­other's company with no thought of race, culture or religion.
If Puan Sri Prof Dr Jamilah Ariffin had set out to pen a purely autobiographical account of the 11 years she spent at GEST, it could have started like this. But after 17 publications on studies on the impact of development policies over three decades, she decided to write a "popular" book following the strategy of an orchestral maestro inducing different sounds from his musicians.
She is the protagonist in Legends, Lessons and Love: A Small Town and an English School, supported by a cast of four former teachers and 22 schoolmates. Together, they tell about harmony and friendship in a coed school, nurtured by a close-knit community where the spirit of multiculturalism, imbibed from childhood, was generous and widespread. An interesting refrain is the sociological history of Malaysia from the 1950s to the 1960s narrated by the author, who is passionate about social welfare work.
There are chapters on events and ­issues pertinent to the country, such as the importation of foreign labour by the British; the Japanese occupation followed by the communist insurgency; indigenes in English schools; how students were drilled and grilled in the language; discipline and delinquency; and tales of ghosts, ghouls and hauntings that helped keep children in check. Old class photographs, movie posters and book covers add to the story of a time past.
"When I wrote this book, I ­intended it to be a musical ... that's why I have the four themes," says Kuala Kangsar-­born ­Jamilah, who enjoys orchestral ­performances and hopes to see ­Legends staged one day. She starts with the ­legends and true stories of Tapah and moves on to lessons learnt in school and the benefits of extra-curricular activities, before ending with love, particularly the affection and gratitude people feel when they remember their happy schooldays.
For the full story, pick up a copy of The Edge Malaysia (March 26) at your nearest newsstands or visit optionstheedge.com.