This article first appeared in The Edge Malaysia Weekly, on December 13, 2021 - December 19, 2021.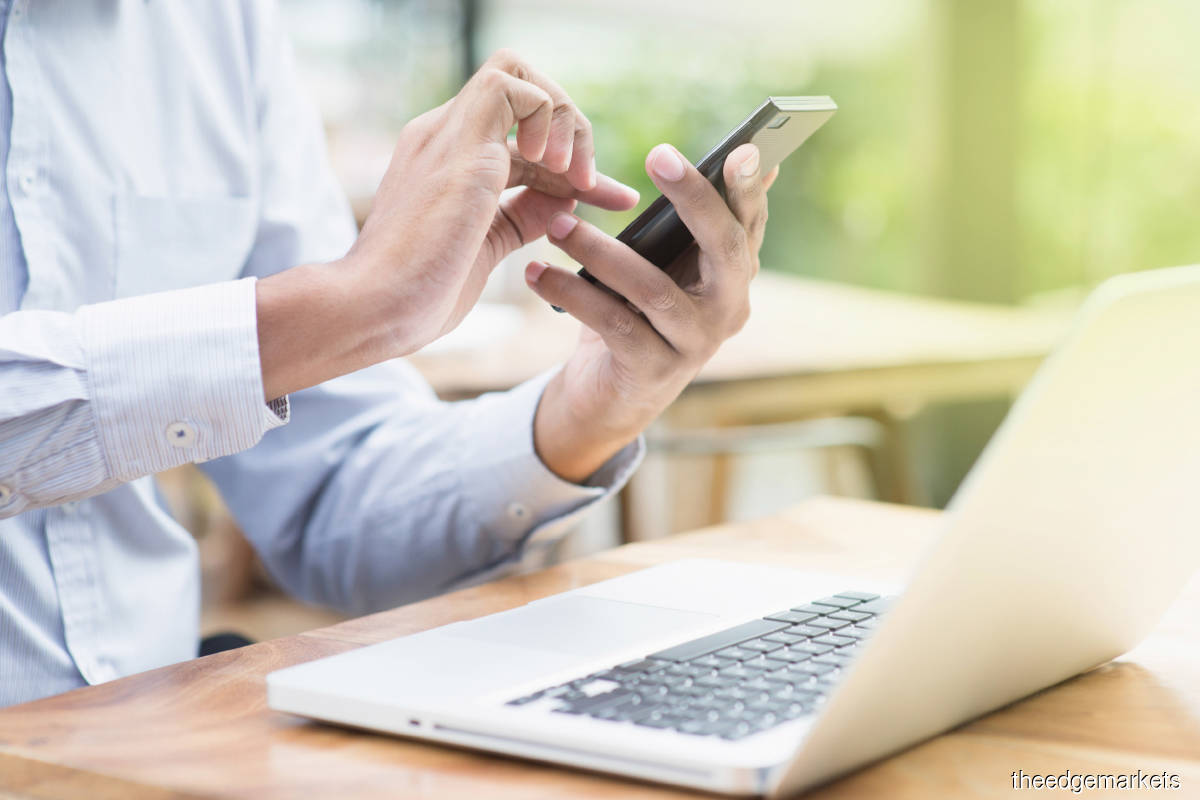 The pros and cons of having a single wholesale network (SWN) for 5G in Malaysia and with Digital Nasional Bhd (DNB) — an entity wholly-owned by the Minister of Finance — as its sole operator have been widely publicised, extensively written and debated over. The loudest objections came, unsurprisingly, from the major telcos — where the loss of prospective 5G spectrum ownership is perhaps seen as a threat to their existing business models and future profitability.
If there is a silver lining to what seems like an endless discussion on the subject, it is that all the concerns raised are now "known unknowns". These risk factors have become far less ominous because we know about them and, therefore, all necessary contingencies and redundancies can be planned, with precautions taken to mitigate and contain any possible fallout. DNB has addressed each and every concern, publicly and with full transparency. We will summarise all the arguments below. As such, it is time to move forward, decisively — for the good of the country and the people.
What we, and every Malaysian consumer, want is very simple; better quality of service — high-speed internet connection that is available anywhere and everywhere that is also consistently reliable — at lower prices, as soon as possible. And, by that, we include Malaysians living outside major cities, so often left behind because rural areas are not profitable for telcos. Broadband internet connectivity is a basic right for all Malaysians, just like water and electricity.
Quite frankly, the telcos have not done a very good job with the current 4G network. This fact is quite well documented from the many quality-of-service surveys undertaken by multiple, independent sources. We think the Malaysian consumer will agree — and we will show some of these results. Yet, consumers are paying a higher price per GB compared to countries in the region. Malaysian telcos, on the other hand, are among the most profitable in the world. Therefore, why should we think consumers would fare any better with 5G, if the status quo were maintained?
Yes, an SWN is a new structure for Malaysia — and we will be among the first in the world to adopt it. Countries where SWN performed below expectations have provided valuable lessons by highlighting the pitfalls. As we said, when risks are "known unknowns", the potential impact can — and will — be mitigated.
And, yes, DNB is a new company formed specifically for this purpose. But, it is far from inexperienced. DNB is led by a management team that has extensive experience within the industry and, indeed, many were hired from the local and global telco companies. Why would we presume that they would fail to deliver?
In addition, DNB will only be operating the wholesale network. The consumer-facing service providers will still be Maxis, Digi.com, Celcom, U Mobile, Telekom, Yes and others. In other words, we are not looking at a completely new setup nor creating a monopoly. An SWN is about sharing of the wholesale network, to avoid duplication of costs and maximise efficiency.
For instance, the MOCN (multi-operator core network) sharing technology used by an SWN is a well-proven technology, used in dozens of other countries for both 4G and 5G networks. The dynamic sharing of spectrum ensures maximum efficiency — and, therefore, higher throughput — in the utilisation of this scarce resource.
Most importantly, this sharing proposition will lead to lower prices for Malaysians. We will show how we came to this conclusion with simple mathematics. We estimate the selling price per GB can be reduced by as much as 50% for Malaysian consumers. We have zero doubt that prices will fall — unless the telcos decide to keep all the cost savings for themselves, which we do not think will be the case, especially given that an SWN will result in greater competition among telcos.
DNB has set an aggressive rollout plan, to reach 86% population coverage by 2024. Ericsson, the vendor, has committed to this timetable. The rapid rollout will vault Malaysia from being a laggard in terms of 5G services to rank among the fastest in the region, second only to Singapore. This is critical. The availability of high-speed, reliable and available broadband internet connection will catalyse the digitalisation transformation in Malaysia. It will attract new investments, especially in the services, innovation-driven and knowledge industries, create higher-paying jobs and help budding Malaysian entrepreneurs reach out to the global markets — all of which will drive future economic growth in the country.
We believe all of the above can be achieved — without even hurting existing telco profits. In fact, the lower wholesale costs — gained from sharing an SWN — would lead to lower prices for Malaysians. And lower prices will lead to higher volume demand. This is economics. Higher demand, in turn, will result in higher profits for the existing telcos.
In conclusion, the way we see it — and what every Malaysian will see — is that DNB's proposition is a win-win for everybody. So, let us not pawn the future generation of Malaysians just so that a select few could make several more billion ringgit.
Arguments against an SWN
Let us start by regurgitating the main arguments against DNB and an SWN structure for Malaysia.
•     DNB will be a monopoly and charge a high price in the absence of an alternative and competition;
•     Complacency would then result in inefficiencies and, again, higher prices for Malaysian consumers;
•     Government-owned enterprises cannot be as effective and efficient as the private sector. Some argue it will necessarily lead to more corruption;
•     The valuations for telcos will fall without ownership of spectrum as well as the possibility of more competition, including from mobile virtual network operators (MVNOs);
•     The rollout of 5G by DNB will be slower than if undertaken by the telcos;
•     An SWN has higher single-point-of-failure risk;
•     The direct award of contracts by DNB lacks transparency and governance; and
•     Single-vendor (Ericsson) risks.
First and foremost, all of the risks listed above are suppositions not facts. As we said, when risks are well known, they can — and will — be mitigated. Second, in case there is any doubt, we are firm believers in the free market and competition. But there are industries where the most efficient and cost-effective number of players is one — typically for utilities, where there is high upfront capex and substantial economies of scale. And also in the case where demand needs to be enabled such as building roads to open up farms and industries. These are called natural monopolies. To have more than one infrastructure network would mean significant duplication and higher overall costs, which will end up as higher prices for consumers.
Natural monopolies already exist in Malaysia. For example, Tenaga Nasional Bhd is the sole owner and operator of the country's power transmission and distribution grid; Petronas Gas Bhd owns the nation's gas pipeline network; Keretapi Tanah Melayu (KTM) operates the railway system in the peninsula; and so on and so forth.
To picture the efficiency of an SWN over separate networks for each mobile operator, imagine four single-lane roads all running parallel to each other — one road might be super congested while another is free but users cannot switch over. An SWN, on the other hand, is equivalent to a four-lane highway — you can travel faster because the traffic flow will be equally distributed between the lanes. In other words, we will have improvement in spectrum efficiencies, by at least 30%, and therefore better utilisation and user speed (see illustration).
No one can predict equipment failure. DNB is well aware of the risks — of a single point of failure — and would have put in place contingencies and redundancies to prevent, mitigate and contain any possible fallout.
We foresee minimal single-vendor risks. Ericsson is part of the O-RAN Alliance, which defines specifications for radio access networks and ensures interoperability for equipment from more than 200 vendor members. Case in point: Singapore's Singtel Ltd is using only one vendor, Ericsson.
As far as market valuations for telcos go, the collective wisdom of the market has spoken. The market does not expect telco valuations to be hurt by an SWN. The share prices of Maxis Bhd, Digi.com Bhd and Axiata Group Bhd (parent company of Celcom) have outperformed the FBM KLCI since Feb 19, 2021, when the 5G SWN structure was announced. This is factual (see Chart 1).
DNB's proposition
•     The rollout is already underway and the commercial launch is slated for Dec 15;
•     The target population coverage is to reach 39% by end-2022, 73% in the following year and 86% by 2024; and
•     The wholesale cost is being finalised. Once the agreements are signed with the telcos, DNB is committed to selling at the agreed price, at less than 20 sen per GB.
Clearly, the argument of slower rollout by DNB is wrong — based on the company's target coverage schedule above. And, in a few days' time, Malaysians will witness the first 5G commercial launch in the country. By comparison, telcos had originally planned for their rollout to span nine years, starting in 2024. This will be comparable to their 4G rollout, which took eight years to achieve 92% population coverage (2013 to 2020) — another historical fact.
Why would the telcos be so much slower if they were to roll out their own networks? The answer is very simple. For any private sector entity, supply will always be driven by expectations of demand — their ultimate objective is to maximise shareholder returns. There is nothing nefarious. This is simply a fact. The problem is, unlike 4G, which is consumer-driven, the most important use cases for 5G are enterprise-based.
In other words, Malaysia cannot afford to wait for sufficient demand, to make the business case, before building out the infrastructure — as the private sector telcos would, and did, for 4G. Case in point: Even after eight long years to reach 92% total population coverage, 4G availability was extremely lop-sided, heavily favouring major urban cities at the expense of more rural areas. According to independent mobile analytics company OpenSignal, as late as 2019, 4G availability in sparsely dense rural areas stood at only 44%, compared with 83.7% in urban areas. The government had to step in with the RM28 billion Jendela programme to boost population coverage from 92% to 97%.
Profit-driven telcos will not spend in less densely populated areas because they are not financially feasible. We must close this urban-rural divide for 5G — which will most likely be a repeat of what happened with 4G, if spectrum is awarded to and rollout is determined by the telcos. Indeed, the government has stated unequivocally — digital services for ALL Malaysians is a basic right. It is not a privilege for the rich, who can afford to pay the telcos' premium prices.
DNB, on the other hand, is supply-driven. The country must roll out the infrastructure in anticipation of demand — so that we can attract new investments and incentivise local companies, including small and medium enterprises, to digitalise quickly. The rapid rollout promised by DNB — the timetable that Ericsson has committed to — is critical. It will vault Malaysia from being a laggard country in terms of 5G to among the fastest in the region, second only to Singapore. This will then allow our digital ecosystem to catch up with our neighbours, so that Malaysian enterprises can compete effectively in the global market.
We must improve from past experiences
Malaysia has always had three to four main mobile telco networks in the past, running parallel to each other. Competition, however, has not led to lower costs or better quality of services for Malaysian consumers. On the contrary — though founders and shareholders have made tens of billions of ringgit over the years. In fact, Malaysian telcos are among the most profitable in the world — consistently earning abnormally high margins (see Chart 2 on previous page).
Meanwhile, Malaysian consumers are paying higher price per GB compared with our peers in Singapore, Thailand and Indonesia (see Chart 3 on previous page). Yet, the quality of services we get in return is inferior. We selected several results (see Chart 4 on previous page) from surveys and studies undertaken by multiple, independent sources, showing Malaysia ranking lower than most regional peers in terms of overall mobile telco service quality, consumer experience, 4G availability and download speeds — despite paying higher prices.
In fact, download speeds and reliability have been deteriorating as demand for data rose sharply, especially during the pandemic, because of necessity. Case in point: The Malaysian Communications and Multimedia Commission received 433% more complaints on cellular services in 2020 — compared with the previous year — of which about 90% involved network quality. Why?
We think it is because telcos have not kept up with investments in network capacity (see Charts 5 to 7). Capital expenditure (capex) as a percentage of revenue for Maxis, Celcom and Digi peaked around 2014 to 2016 — even though data consumption has continued to grow strongly. As a result, download speeds have deteriorated, leading to poor consumer experiences and, often, unreliable connectivity.
So, why have the telcos not invested more into their networks, to cater for rising data consumption? We think this is, at least partly, attributable to their high dividend payouts. As we said, as private entities, their primary objective is to maximise shareholder returns. It is only to be expected. For example, both Digi and Maxis have paid out almost the entirety of their net profits as dividends in the last three years. The high annual cash payout to shareholders, however, also means higher gearing levels for the telcos, which likely contributed to limits on capex.
In short, the current structure of giving spectrum to a few telcos has proven to be more expensive for Malaysians and resulted in poor quality of services to boot — but has been highly lucrative for telco owners. Therefore, why should Malaysians expect cheaper and better services for 5G? As they say, it would be insanity to do the same thing over and over again and expect different results.
Addressing legitimate points of concern
To allay concerns of build-up in inefficiencies — and perhaps even future piratisation of DNB some years down the road — we suggest that the likes of the Employees Provident Fund and other stakeholders (including the telcos) are offered equity stakes in the company, in three years' time. As shareholders, all parties will have vested interests — to ensure proper governance and transparency, prevent monopolistic practices, inefficiencies, complacency and any unalignment.
Why wait three years instead of offering the equity stakes immediately? For practical purposes. There are bound to be conflicts of interest during the critical rollout period, which would lead to delays in the rollout schedule, whether intentional or unintentional. This would be counterproductive, given that time is of the essence. Malaysia is already lagging other countries in launching 5G services and cannot afford to waste any more time.
As to concerns about the direct awarding of contracts by DNB, here are the facts. A good portion of the RM7.5 billion capex — minus RM4 billion for vendor equipment and rollout services under Ericsson — is earmarked for fibre leasing (from the likes of Telekom Malaysia Bhd), site leasing (from telcos, edotco as well as state-backed companies and network facilities providers) and power utilities (such as Tenaga Nasional Bhd and the Sabah Electricity Board). And, yes, perhaps some other checks and balances should be introduced to protect DNB's financial integrity.
Cheaper and higher-quality mobile services for Malaysians
Last, but most definitely not least, an SWN operated by DNB will lead to cheaper and higher-quality services for all Malaysians. It requires no miracle. There is no magic — just plain logic. Let us explain with a simple analogy. You hire a truck to ship your products; the cost is, say, RM100. Share the truck with your neighbour and your cost is halved, to RM50. Find another friend to share and the cost drops to one-third (RM33) and so on. Clearly, as the cost is lowered, you could:
•     Sell at lower prices, which would boost volume demand, while maintaining your profit margins; and/or
•     Make more profits.
Chart 8 shows the current cost structure for telcos with a selling price of about RM2 per GB to consumers (on average). DNB will sell 5G capacity to the telcos at a wholesale price of, say, 15 sen per GB — this would replace existing network and related expenses of about RM1 per GB for telcos. Let us assume all the other expenses remain unchanged, including a profit of 45 sen per GB for the telcos. Adding up all of the costs plus telco profits, the end-selling price to consumers will be little more than RM1 per GB, or some 50% cheaper! Yes, you read it right. Consumers should expect 50% cheaper mobile data packages, for 5G that is 100 times the speed of 4G.
Why better-quality services? Again, the answer is very simple. Currently, the three to four major telco players dominate the market, as oligopolies. Make no mistake, the telcos dictate the selling prices — because they own the network infrastructure, including spectrum. No new entrant can compete effectively, without access to these networks. Consumers suffer poorer and poorer quality of services, but have few options. Do not take our word for it. This is the conclusion from multiple surveys and studies undertaken by independent third parties.
Malaysia can improve this for 5G. With an SWN, there will be equal access to the network infrastructure. In other words, we could see more new entrants, catering to and prioritising consumer needs. We do not think new players will take significant market shares from the existing telcos. But it would almost certainly incentivise the telcos to provide better-quality services to retain their customers. In other words, instead of competing on infrastructure — such as coverage — all telcos will now compete on offering better services and more innovative packages.
In fact, instead of creating a monopolistic structure, an SWN will actually foster greater competition in the telco sector. And that can only be good for Malaysians. Cheaper prices and better quality of services. That's the promise from DNB.
Read also:
Cover Story: The 5G debate
The 5G debate