This article first appeared in The Edge Malaysia Weekly, on July 12, 2021 - July 18, 2021.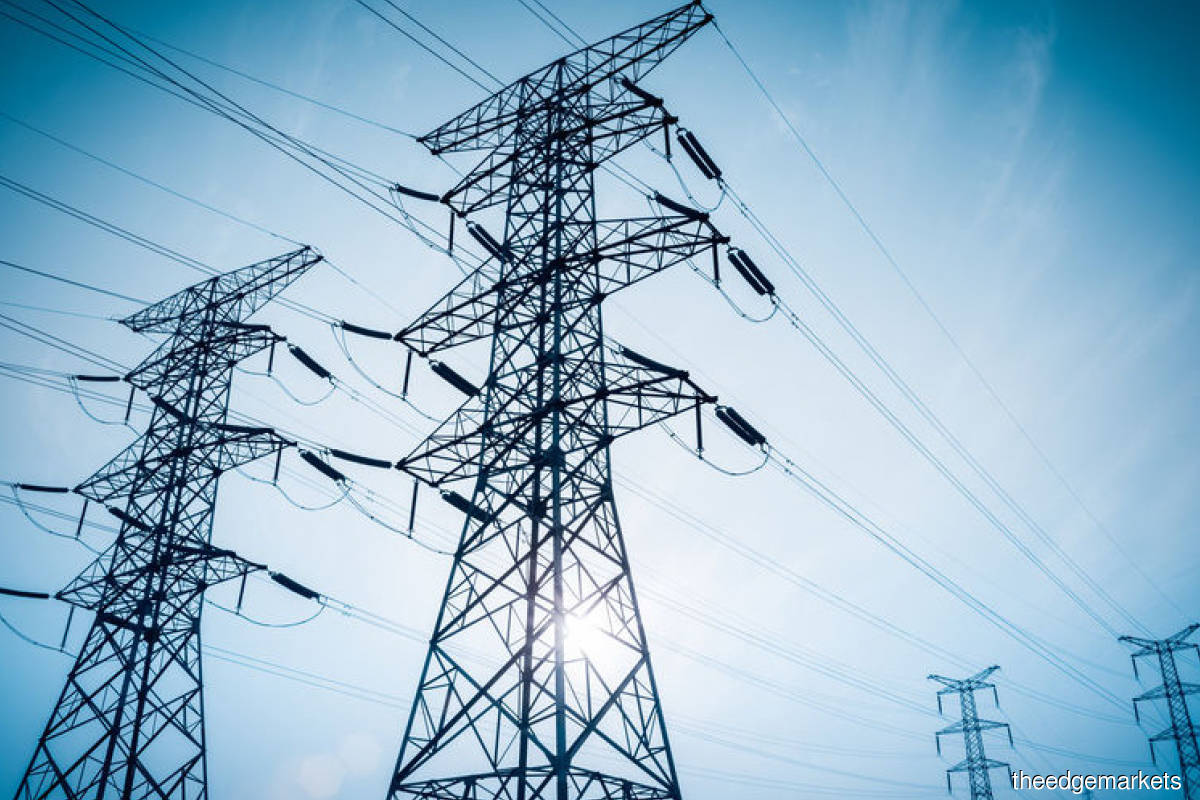 HOW important is the ESG (environmental, social and governance) metric for the investing fraternity right now? One could look across the world at ExxonMobil, which just two months ago saw a historic scuffle with shareholder activists who attempted to steer the company into the energy transition.
The clash resulted in three boardroom changes, including former Petroliam Nasional Bhd (Petronas) head honcho Tan Sri Wan Zulkiflee Wan Ariffin and the first non-American on the board. In the face of climate change, the reputable oilman's decades-long experience is deemed not suitable, even in an oil major, according to the minority investor hedge fund Engine No 1.
Last month, China's biggest bank, Industrial and Commercial Bank of China Ltd, abandoned a plan to finance a US$3 billion coal-fired power plant in Zimbabwe. This may signify that Asian lenders are like their western peers in improving environment credentials.
At home, that same climate change reckoning has brought investors away from utility giant Tenaga Nasional Bhd.
The reason is simple. Coal made up 48.9% of Tenaga's generation fuel mix in Peninsular Malaysia in 2020, as opposed to less than 1% from solar. Its coal generation capacity is also bigger than its gas-fuelled capacity, which is considered clean fossil fuel.
Adding to investor concern is the pandemic-induced lockdowns, which have affected Tenaga's electricity sales as many manufacturing plants have been shut down, coupled with the political uncertainties that further cast a shadow over the electricity supply industry policy as a whole (see main story).
In an exclusive interview with The Edge, Tenaga's newly appointed president and CEO Datuk Baharin Din appears confident, with some sense of urgency, on the utility giant's plan to stay relevant in the zero-carbon future.
"Tenaga supports the climate change agenda. We are fully aware of the drift on ESG. It is a question of transition; we want to ensure the pathway is holistic, realistic and balanced," he says.
In the words of Baharin himself — a long-time Tenaga employee and who previously led the company's distribution network division — the utility giant has an "ambitious" target of more than doubling its renewable energy (RE) capacity to 8,300mw by 2025 from 3,400mw currently.
Of the 4,900mw increase, the company targets to achieve 2,000mw from the European market, where the group already has equity participation of more than 226mw in solar and wind generation capacity. Additionally, it is banking on its strategic partnership with Singapore's Sunseap Group to tap into the Southeast Asian market.
Tenaga is in the midst of developing a renewable asset company (RACo) and a renewable energy development company (ReDevCo) to expand its RE footprint through acquisitions and greenfield developments.
"We solicit funds from reputable investors, especially institutional investors, for example EPF (the Employees Provident Fund) and we hope to be able to capitalise on the liquidity to build up our assets overseas. We will be very selective," says Baharin. Back-of-the-envelope calculations show that at 8,300mw by 2025, the RE portion will make up about 45% of Tenaga's total generation capacity when taking into account the retirement of four gas plants totalling 1,484mw during the same period.
Tenaga has received the nod for the Nenggiri dam in Kelantan that will add another 300mw of large hydro capacity, on top of an additional 50mw of solar capacity earmarked under the latest Large Scale Solar (LSS4) bidding round.
Further separation of Tenaga's power generation biz?
In the meantime, Tenaga is stuck with its stake in seven coal-fired power plants. In Malaysia, it will retire a coal plant only in 2035. The group also has exposure to the dirty fossil fuel through its 30%-owned GMR Energy Ltd in India.
Whereas foreign investors need pacifying, financial institutions "understand the challenges" faced by Tenaga in phasing out the legacy coal assets to meet industry expectations of its carbon footprint, says Baharin. "If you ask me about pressure from the banks for future investments, we don't have much because we are not building any new coal plants. They [banks] like that very much, the fact that we are not going for new coal plants moving forward."
Tenaga does not have to refinance its coal assets, as the financing is matched to the tenure of the power purchase agreements. This leaves only the operations and maintenance costs in relation to its coal portfolio, Baharin explains when asked about its existing coal-fired power plants.
Additionally, management is currently developing a sustainability pathway, he says, hinting at more announcements in the next two months "as far as ESG is concerned". When asked if this will involve the spinning off of Tenaga's generation business to remove its coal footprint from its portfolio, which analysts revisited recently, he responds, "We may be thinking of creating a New Energy division, and this provides a hint that the end of the road will present something close to that."
There has been talk of Tenaga spinning off its generation division for a while — early on, the market was more concerned about separating the power generation business from the transmission and distribution (T&D) to size up GenCo with its industry peers more effectively. "So, the market expectation is low right now," quips an analyst who covers the sector.
But this time, the ESG clout is present and here to stay, and Tenaga is already seeing evidence of investor decisions being governed by the new metric. Even Petronas has set up a net zero carbon deadline for itself despite its nature of business in the oil and gas industry. Despite its huge earnings, Tenaga may fall off investors' radar screens completely if it does not act fast.
"A separate listing of the generation business would allow the ESG-focused funds to own Tenaga's T&D unit, hence potentially removing the drag on Tenaga's group-wide valuation," MIDF said in a November 2020 note.
The valuation of Tenaga means that investors are "essentially getting the generation business for free", said MIDF, considering its estimated valuation of RM68 billion for the T&D and retail businesses, based on its estimated segment profit breakdown for FY2019. The utility group's market capitalisation was RM55.48 billion.
The research house estimates that RM881 million or 18.5% of Tenaga's RM4.7 billion net profit in FY2019 was derived from the generation segment, followed by 80.5% from its T&D business, and less than 1% from the retail business. MIDF also estimated that GenCo had a value of RM9.3 billion.
Other research houses had pointed to the possible carving out of a dedicated RE segment instead.
However, some quarters view that listing GenCo will help unlock asset value. But it may not help much in making Tenaga a clean energy producer so long as part of its earnings is generated by dirty coal-fired power plants.
It may appear that to remove the ESG risk will require GenCo to be carved out entirely from Tenaga and be held directly by interested shareholders of the utility giant. This effectively removes nearly one-fifth of Tenaga's earnings from its books.
Two of Tenaga's four largest shareholders — Khazanah Nasional Bhd (25.69%) and EPF (17.88%) — are also signatories of the Principles for Responsible Investment (PRI). The other two major shareholders are Permodalan Nasional Bhd and Kumpulan Wang Persaraan (Diperbadankan). Together, the four institutions and other government agencies hold a 70.7% stake in the utility giant.
Having said that, environmental issues aside, the stability and reliability of RE, to some extent, is questionable, as sunlight and wind are certainly beyond the control of humans. For that, it could be another fine balancing act that Baharin and future chieftains of Tenaga will have to deal with, apart from balancing between national service and profitability.