This article first appeared in Personal Wealth, The Edge Malaysia Weekly, on June 3, 2019 - June 09, 2019.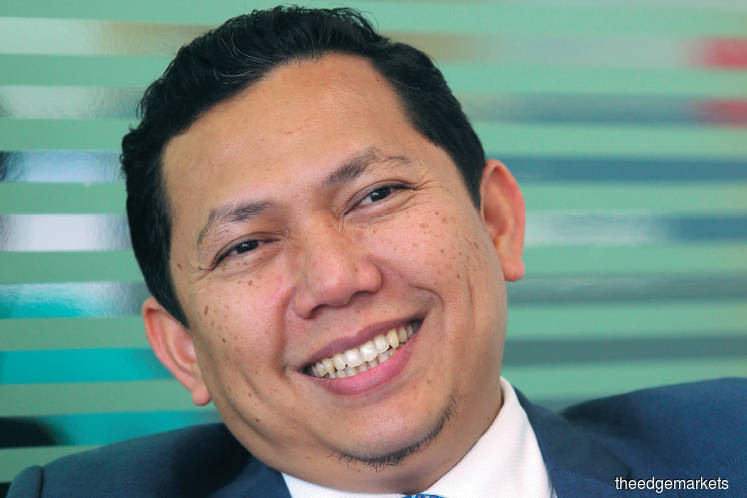 Islamic investment products are still relatively limited. But there is a trend towards developing broader product lines with greater sophistication, says Suhaimi
Click / Tap image to enlarge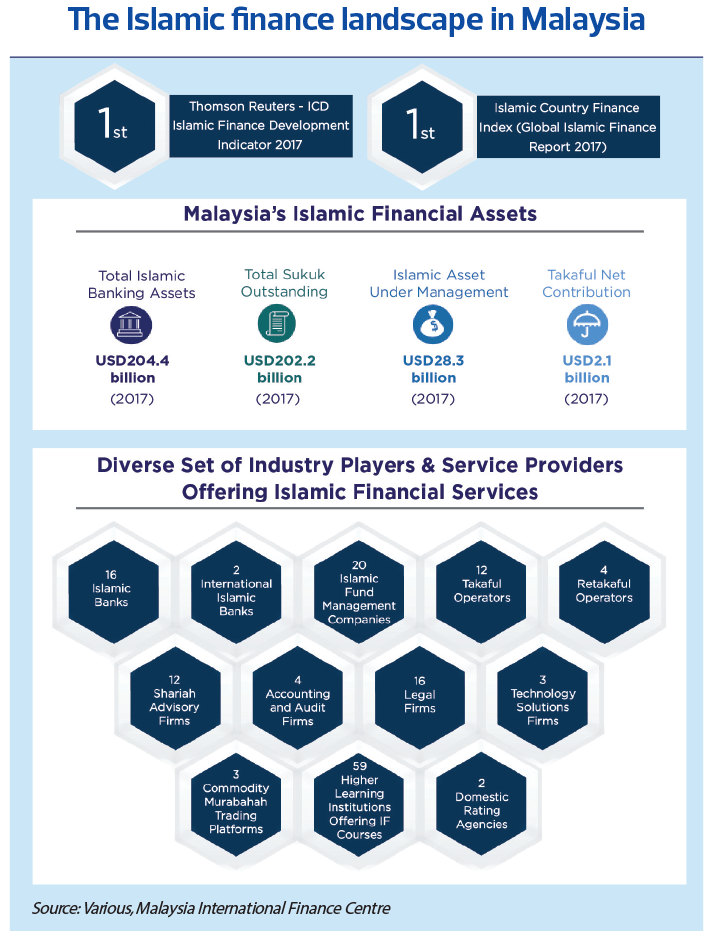 Life could have turned out very differently for Mohd Suhaimi Abdul Hamid, the new CEO of Standard Chartered Saadiq Bhd (Saadiq), had he not become a banker. Although his childhood ambition was to be one, his father wanted him to be an ustaz (religious teacher) instead.
"My late father was passionate about the Islamic way of life. My two siblings went through the secular schooling system. But my father wanted me to further my religious studies after I graduated from secondary school. Being a loyal son and wanting to make my father proud, I tried to follow the path he set out for me," says Suhaimi.
Ironically enough, it was also his father who planted the first seeds that would blossom into a full-fledged banking career. Very early on in their lives, Suhaimi and his siblings were coaxed into the habit of saving their extra pocket money in coin boxes. And at the end of every month, his father would take them to the bank to have their savings deposited into their accounts.
"I remember being so fascinated whenever I overheard bank officers advising clients on their money. It really left an impression on me and I secretly aspired to be a banker," says Suhaimi.
The Johor Baru native held on to this ambition throughout his formative years. In fact, his first real work experience after completing Form 5 was with a brokerage firm called JB Securities. He loved doing market analysis and it got to the point where whenever he had a university break, he would work at the brokerage firm.
Eventually, Suhaimi found a way to be a banker while also paying homage to his father's dreams for him. "My father wanted me to take up professional shariah qualifications in Jordan, but I pushed back against his wishes. Instead, I applied to the International Islamic University Malaysia to study economics and Islamic finance," he says.
"Dad was very unhappy when he found out what I had done. But I made a commitment to him and promised that in addition to my chosen field, I would take up Arabic as an additional language, along with a number of other religious papers."
Seeing Suhaimi flourish academically in both fields of study, his father eventually relented and gave his son his blessing to start a career in banking. "He told me many years ago that I had made the right decision [to pursue a banking career]. He was especially proud that I was fluent in Arabic and had a scholarly grasp of Islam."
Today, Suhaimi is a well-travelled, almost 20-year veteran of the Islamic banking scene. "Whenever I 'balik kampung', my old friends and children in the area still jokingly refer to me as ustaz!" he quips.
Early on in his professional career, Suhaimi worked at MBf Finance Bhd before moving on to OCBC Bank Singapore. Later, he joined Maybank Islamic Bhd in Malaysia. In the last two stints, he headed the banks' Islamic corporate banking divisions and, in particular, specialised in product development and management.
In December 2009, Suhaimi made the decision to join Standard Chartered and he has been at the bank since. He started as head of product in Malaysia and then had stints in Singapore, Indonesia and Kenya.
Big plans
Suhaimi took the helm at Saadiq in March, replacing Ali Allawala, who had served as CEO for less than a year before returning to Saadiq's global office in the UAE as head of Islamic retail banking.
One of the goals he has set for himself and his team is to become the top foreign-owned Islamic bank in Malaysia in terms of asset and revenue growth by 2021. Saadiq is currently the fourth largest by assets, according to Suhaimi.
Being only the second local hire among Saadiq's previous CEOs, Suhaimi believes his familiarity with the local market and substantial international banking experience will lend a sense of stability and continuity to the bank. Broadly, he intends to diversify the bank's business by focusing on its wealth management, commercial banking, as well as corporate and institutional banking segments.
Suhaimi wants the wealth management business to contribute up to 15% to the bank's total revenue in the next three years. He tells Personal Wealth that the business currently contributes 10% to the bank's retail banking revenue.
"The reason I am 'only' focusing on getting to 15% over the next three years is because I am also growing our commercial banking, corporate and institutional banking businesses. Overall, I aspire to grow the bank's entire revenue by double digits year on year, which means all of our revenue engines — not just our retail banking and wealth management segments — must be firing on all cylinders," says Suhaimi.
He and his team are confident that they have a strong enough deal pipeline to grow the bank's small and medium enterprise (SME) business, which falls under its retail banking division, as well as its commercial banking, corporate and institutional banking businesses. "We think we can secure healthy deposits by offering employee banking solutions to SMEs. In addition to higher deposit returns [compared with the market], we are able to bundle a few other lifestyle-centric products with the solution," says Suhaimi.
He also expects a strong pipeline of corporate and institutional banking deals with a number of government-linked companies this year. "These are private and confidential for now, but some of these deals would entail structured financing. So, we have some huge mandates there."
New clients in the fold
Although Suhaimi is confident of achieving his goals, it will not be an easy task for a number of reasons. But it is mainly because Islamic banking — rightly or wrongly — has been perceived as an institution that tends to grow by cannibalising the conventional banking business.
"I think it used to be a problem that Islamic banks tended to cannibalise their conventional counterparts. But I do not want to take from the cake without first contributing to its making," says Suhaimi.
 To this end, he believes that Saadiq is well placed to attract an entirely new and underappreciated demographic. "Less than 15% of our total client base is bumiputera. We know that many in this demographic have advanced quite well professionally. So, we should be adding more of them to our books," he says.
Being an international bank, StanChart has traditionally attracted a primarily non-Muslim user base. "Right now, about 80% of our total client base at Saadiq is Chinese. Admittedly, this could be down to our branding. However, it is possible that the bumiputera market has the impression that Saadiq, as an international bank, only services loan portfolios and high-net-worth or private banking clients," says Suhaimi.
"They may not know that we offer personal banking solutions as they have never been approached by StanChart before. We want them to know that we are open to all."
While growing the bank's client base is a priority, Suhaimi does see merit in deepening its relationship with its existing clientele. "Previously, we never asked what more we could do for our clients," he says.
Suhaimi also wants to grow the personal financing and deposit businesses. Prior to his appointment as CEO — while serving as chief operating officer and head of retail — he oversaw the launch of various personal financing and deposit services as well as several takaful offerings and sukuk issuances.
In laying the groundwork for growing the bank's personal finance and deposit businesses, Suhaimi believes in reaching out to the bank's existing mortgage clients. "We are going to leverage the personal financing business to increase the flow of business from our existing [mortgage] clientele to our trade finance, financial markets and wealth management businesses."
Diversifying away from mortgages
According to a December 2018 note from RAM Ratings Services Bhd (RAM Ratings) , the bank's financing portfolio heavily comprised secured financing in recent years. As at end-June last year, residential and non-residential property financing comprised nearly 60% of its financing portfolio while personal financing facilities accounted for just 3%.
According to Suhaimi, Saadiq's books were not always so lopsided. Back in the early 2010s, the bank had a healthy personal financing business. Back then, the bank's portfolio comprised 80% retail banking and the remainder from its corporate and institutional banking and commercial banking segments. Nearly all of the retail business was attributable to personal financing, he says.
"But in 2014, we started to focus on the mortgage business and I think we found a comfort zone. It was around this time that the government announced subsidies on stamp duties, which is why a large number of clients took the opportunity to purchase properties and many of them took out mortgages at Saadiq," says Suhaimi.
Today, the bank has balanced out its sources of revenue. "Looking at the assets and how these contribute to our bottom line now, I would say that close to 50% of our business is from retail banking, 25% is from commercial banking and the other 25% is from corporate and institutional banking," he says.
Within the retail banking segment, Suhaimi has brought the bank's mortgage business down to 45% of its total financing portfolio (compared with nearly 60% a year ago, according to RAM Ratings). Even then, our mortgage book is well collateralised, with an average financing-to-value ratio of just 50%. So, there are no major impairment risks for us," he says.
Growing Islamic wealth management
Suhaimi has plans to grow Saadiq's wealth management business by expanding its offerings, which include unit trust funds, takaful and retail sukuk. Its clients currently have access to more than 250 unit trusts (conventional and Islamic), denominated in various currencies, provided by eight fund houses.
"[For unit trusts,] it is part of our business strategy to offer a suite of third-party products. We make sure that our wealth management clients who are looking to invest are given the best products to choose from," says Suhaimi.
On this point, Saadiq recently included the Manulife Shariah Global REIT Fund as part of its offerings. "This is the world's first retail shariah-compliant global REIT fund. So, it is a unique product for Malaysian investors," says Suhaimi, who expects a healthy take-up among the bank's clientele as historically, they have been keen to invest in real estate.
Launched in March by Manulife Asset Management Services Bhd, the fund invests in shariah-compliant real estate investment trusts (REITs) around the world, thus offering Malaysian investors more diversification over a medium to long-term horizon. In addition to the more typical investments in residential, retail office and industrial properties, the fund is allowed to capture next generation opportunities in e-commerce, self-driving cars, the Internet of Things and other technology-related sectors. It can also take on healthcare-related investments such as medical facilities and retirement homes — two notable areas of growth as the world's ageing populations gradually increase.
Even so, Islamic investment products are still relatively limited, says Suhaimi. "But there is a trend towards developing broader product lines with greater sophistication. At present, the most common forms of shariah-compliant investment vehicles are equity, real estate, infrastructure, commodity, money market and hedge funds, along with alternative funds in certain jurisdictions.
"But newly developed products are multi-purpose investment vehicles designed for active investors. For instance, there are specialised investment funds for which there are no investment restrictions outside their shariah compliance, except for the principle of diversification. These funds can be used to invest in anything from real estate to fine art, and have become a popular choice for professional Islamic investors."
Other tailor-made offerings comprise investments in risk capital through a company specially set up for private equity and venture capital investments, as well as investments in microfinance funds, he adds.
The bank has also stepped up its takaful offerings in recent years. Although it is a relatively common Islamic wealth management product, Saadiq became the country's first Islamic bank to provide an entirely digital onboarding facility for its takaful offerings back in 2017. The multi-award-winning service, which Suhaimi championed prior to his elevation to CEO, is one he is particularly proud of.
"We think we have the best takaful products in Malaysia. And now, clients will be onboarded with the most convenient electronic know-your-customer (eKYC) protocols," he says.
The bank provides its clients with a host of takaful options from its partner, Prudential BSN Takaful Bhd.
Suhaimi and his team are in the midst of pitching potential sukuk issuances to various corporate clients. "A number of clients have expressed interest in us issuing green sukuk on their behalf. Although these offerings tend to be taken up by institutional investors on the primary sukuk market, certain sukuk offerings can be traded on the secondary market, among retail investors," he says.
Having pioneered digital onboarding of its takaful clients in 2017, it is perhaps unsurprising that Saadiq has gone to great lengths to reinvent itself as a digitally focused bank. It does not have as many branches as other local big Islamic banks — something that has worked to its advantage as this allows the bank to focus on growing its digital channels, says Suhaimi.
"Because we do not have as many branches, our clients have become more digitally savvy by necessity. As a result, we have been able to conduct a lot of engagement and education with our clients via the Standard Chartered Mobile (SC Mobile) app," he points out.