This article first appeared in The Edge Malaysia Weekly, on July 8, 2019 - July 14, 2019.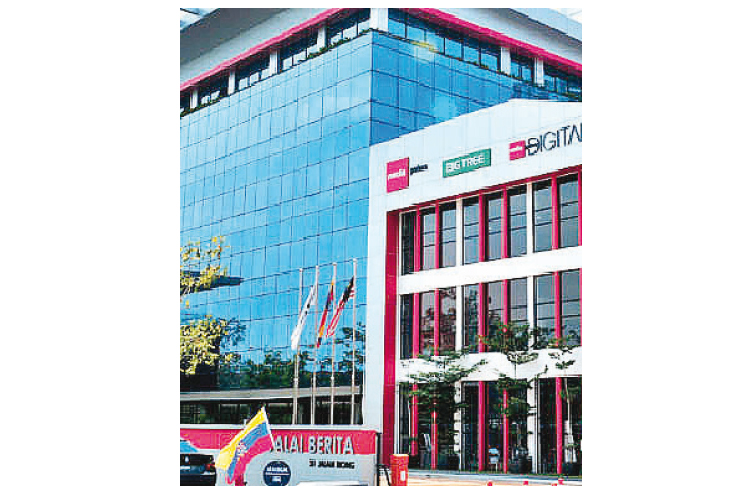 Some of Syed Mokhtar's companies. Photo by Media Prima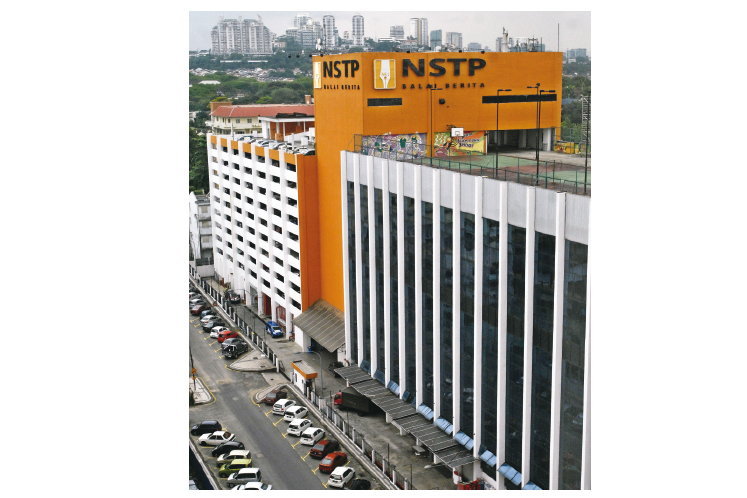 Photo by Haris Hassan/The Edge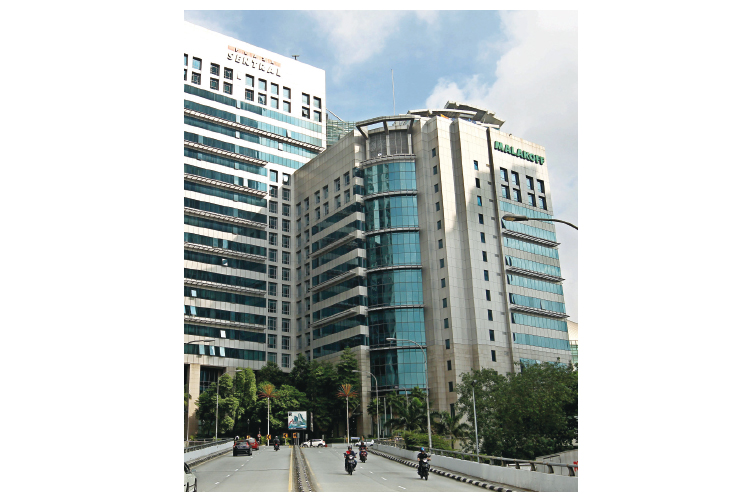 Photo by Suhaimi Yusuf/The Edge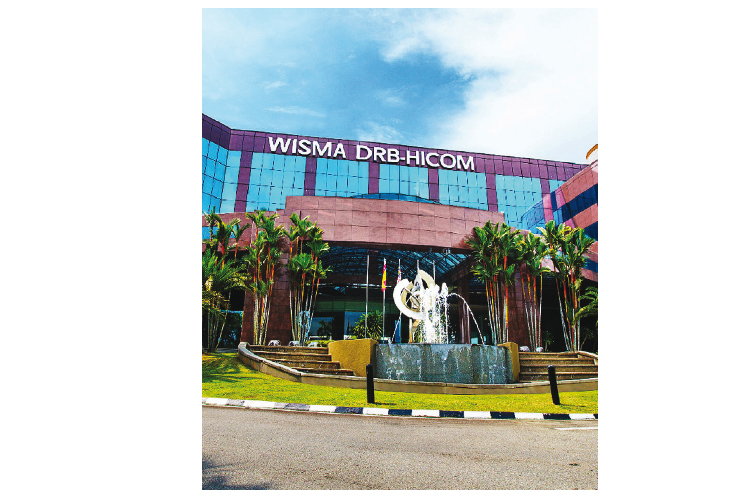 Photo by DRB-Hicom
EVERY few years, market talk comes up that businessman Tan Sri Syed Mokhtar Albukhary's debt and that of his companies are piling up and spiralling out of control.
The rumours began in 2007 when a group of bankers apparently went as far as to meet the then prime minister Tun Abdullah Ahmad Badawi to complain about Syed Mokhtar's high gearing.
However, when asked if he was strapped for cash while at a dinner with a few editors from The Edge in 3Q2009, his reply was a no-nonsense: "No, I'm okay."
But the fact of the matter is, no one is really sure what assets Syed Mokhtar has, although he is known to privately own large tracts of land in Johor and Kedah.
Nevertheless, speculation over his high gearing surfaced again early this year. "While much of his debt is ring-fenced, it is still an issue," says a banker who spoke on condition of anonymity.
The rumours swirled again last week when the businessman, via privately held Aurora Mulia Sdn Bhd, acquired 11.09% of media giant Media Prima Bhd. Back-of-the-envelope calculations show that the debts of Syed Mokhtar's core companies — MMC Corp Bhd, DRB-Hicom Bhd and Tradewinds Corp Bhd — total a whopping RM19.94 billion. He controls 55.92% of DRB-Hicom and 51.76% of MMC and wholly owns Tradewinds.
In the first three months of 2019, MMC registered a net profit of RM53.51 million on revenue of RM1.14 billion. As at end-March, it had deposits and bank and cash balances of RM1.92 billion. In terms of liabilities, the diversified company had short and long-term borrowings of RM8.32 billion and RM2.32 billion respectively.
The high borrowings may have stemmed from independent power producer Malakoff Corp Bhd, in which MMC has a 38.44% stake (see chart).
In the first three months of this year, Malakoff registered a net profit of RM67 million on revenue of RM2 billion. As at March 31, its cash and cash equivalents stood at RM1.15 billion while its long-term borrowings and current liabilities amounted to RM13.16 billion and RM1.9 billion respectively.
While many may say Syed Mokhtar is laden with debt, it has to be pointed out that his companies have strong assets in which value can be unlocked.
There has been talk of an impending initial public offering (IPO), where MMC will float the shares of its ports and unlock value. MMC has a 70% stake in Pelabuhan Tanjung Pelepas Sdn Bhd (PTP) and wholly owns Johor Port Bhd, Northport (M) Bhd, Penang Port Sdn Bhd and Tanjung Bruas Port Sdn Bhd.
MMC's ports handled 14.2 million TEUs last year, generating 60% of the company's revenue of RM4.98 billion and a chunk of its net profit of RM267.04 million in FY2018.
PTP's 30% shareholder is Danish shipping giant AP Moller-Maersk Group.
MMC closed at RM1.22 last Thursday, which translated into a market capitalisation of RM3.71 billion.
Diversified DRB-Hicom, meanwhile, owns such prime assets as 50.1% of Proton Holdings Bhd, 70% of Bank Muamalat Bhd and 31.39% of Pos Malaysia Bhd. It also wholly owns Konsortium Logistik Bhd and has a defence arm, among others.
In its financial year ended March 31, 2019, DRB-Hicom chalked up a net profit of RM122.87 million on turnover of RM12.48 billion.
As at March 31, the company had RM2.51 billion in bank balances and cash deposits as well as long and short-term debt commitments of RM3.55 billion and RM2.77 billion respectively.
Back in 2011, a Minister of Finance Inc unit, Composites Technology Research Malaysia Sdn Bhd (CTRM), was slated for a listing but that did not materialise. The company was transferred to DRB-Hicom in 2013. With aerospace manufacturing, assembly, composite testing and R&D, among others, as its mainstay, CTRM would make a big IPO.
DRB-Hicom also owns haulage outfit Konsortium Logistik, which, together with MMC's Kontena Nasional Bhd and JP Logistics Sdn Bhd, would make a huge IPO as well. Other than these two prime assets, DRB-Hicom has a host of other companies that could be publicly traded.
DRB-Hicom ended trading at RM2.37 last Thursday, which translated into a market capitalisation of RM4.55 billion.
Tradewinds Corp and its units, Tradewinds (M) Bhd and Tradewinds Plantation Bhd, were privatised and delisted in September 2013. Tradewinds (M), especially, is impressive as it owns Padiberas Nasional Bhd (Bernas), Central Sugars Refinery Sdn Bhd and Tradewinds Plantation among a whole host of other assets.
Tradewinds Corp, which was previously known as Pernas International Holdings Bhd, owns about 4,000 acres and eight hospitality assets spread across the country.
Back in 2002, Syed Mokhtar's Restu Jernih Sdn Bhd acquired 32% of Pernas International Holdings for RM497 million or RM2.10 per share and 64 sen per warrant from an ailing Perbadanan Nasional Bhd (PNS), and forked out a massive premium for the shares.
To recap, Pernas was set up in 1969 to promote Malay capital ownership but the lumbering giant faced difficulties for the longest time.
What is murmured is that Tradewinds Corp has a large asset base but is lacking in funds to develop it.
In its financial year ended Dec 31, 2017, Tradewinds Corp suffered an after-tax loss of RM34.14 million on sales of RM475.66 million. Its total assets stood at RM4.27 billion while its total liabilities amounted to RM2.98 billion.
Some market watchers say that with such great assets, Syed Mokhtar's companies are not doing as well as they should. However, only two companies linked to him have been known to falter and go belly up thus far. But then again, these companies were not really run by him.
Media company Utusan Melayu (M) Bhd, in which Syed Mokhtar's Nilam Setar Sdn Bhd has a 14.76% stake, has been a Practice Note 17 or cash-strapped company since August last year.
The businessman also had a stake in uniform and apparel manufacturer Amtek Holdings Bhd, which was delisted in March this year after falling into PN17 status in January last year. His brother Syed Azmin Mohd Nursin, via Megaplace Sdn Bhd, held a 23.57% stake in Amtek, while Rintitan Jaya Sdn Bhd, believed to be a Syed Mokhtar company, has a 30.27% stake in Amtek.
But the key question now is, will Syed Mokhtar's acquisition of 11.09% of Media Prima bear him fruit?