This article first appeared in The Edge Malaysia Weekly, on April 15, 2019 - April 21, 2019.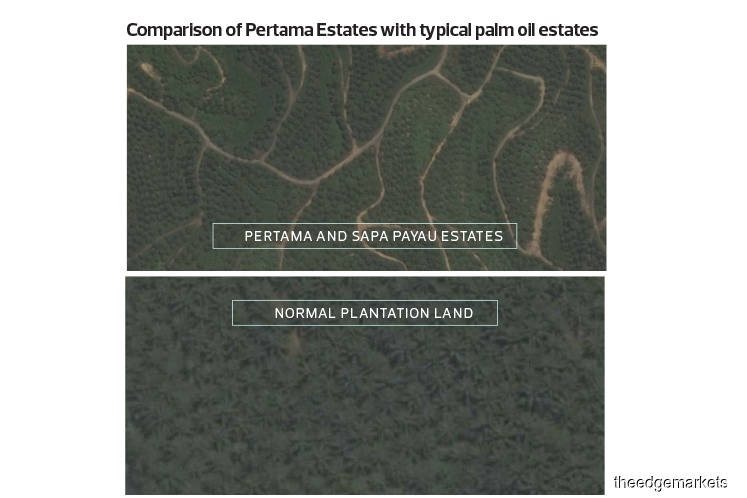 Source: Google earth image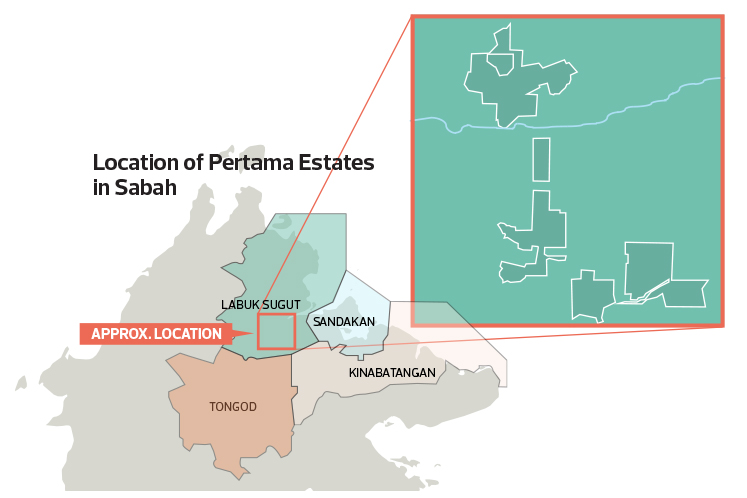 LAST year, Boustead Plantations Bhd recorded its first full-year loss since listing in 1973, which meant it did not declare quarterly dividends for the final quarter for the first time.
One of the reasons was falling crude palm oil (CPO) prices — they peaked at RM2,555 per tonne in March last year before tumbling to a low of RM1,718 in November.
Another was its pricey RM750 million cash acquisition of 42 parcels, or a total of 11,579.31 acres, of plantation land in Beluran, Sabah. The deal will be a matter of interest to its majority shareholder Boustead Holdings Bhd, which is currently navigating downturns in many of its core business divisions with a new managing director joining in May.
A closer look at the estates in question — now called the Boustead Pertama Estates — raises questions as to whether it was a wise deal to seal.
When contacted, Boustead Plantations maintains its belief that it was a viable acquisition and disagrees with the questions raised over the deal (see story on Page 64).
What caught the attention of eagle-eyed observers was that Pertama Estates had far lower yields than Boustead Plantations' other estates in Sabah.
Judging from satellite images, this may be because some parts of Pertama Estates appear to be more sparsely planted than typical oil palm plantations — in an optimal set-up, there are usually between 120 and 140 trees per hectare.
In contrast to the typically grid-like set-up of most estates, Pertama Estates' roads appear to be winding and irregular, likely due to hilly terrain, which may have contributed to the low tree stand per hectare. It is also worth noting that the 42 parcels are split across multiple non-contiguous blocks of land, which raises questions as to the efficiency of harvesting.
According to Boustead Plantations' 2018 annual report, the costs associated with rehabilitating Pertama Estates, alongside finance costs, dragged down earnings in what was a loss-making year.
Interestingly, the same estates were eyed by IOI Corp Bhd for RM830 million back in 2011. However, IOI Corp walked away from the deal "due to non-compliance of certain terms and conditions". Dutaland later disputed that assertion, saying it had not been in breach of any terms and conditions.
According to Boustead Plantations' announcement on Oct 30, 2017, its other Sabah estates were producing 18 metric tons (MT) of fresh fruit bunches (FFB) per hectare in 2015 and 16.6 MT/ha in 2016, which was already lower than its previous performance due to prolonged dry weather.
For perspective, the Malaysian Palm Oil Board's (MPOB) benchmark yield for Sabah stood at 20 MT/ha in 2015 and 17.1 MT/ha in 2016. In comparison, yields at Pertama Estates were 10.5 MT/ha in 2015 and nine MT/ha in 2016, nearly half MPOB's benchmark yield despite a relatively prime age profile of the planted trees.
According to Boustead Plantations, 6,400.09ha of the total planted 9,998.36ha comprise prime mature oil palm trees aged between 10 and 20 years — at the peak of their productivity cycle.
Another 10.29% are between four and nine years old while 25.1% are past 20 years old.
Interestingly, Boustead Plantations also said on Oct 30, 2017, that it will set aside RM250 million over 10 years to progressively replant 7,400ha — about 64% of the total land area — in that time frame, among other measures.
In addition to the unusual physical features of the land in question, the conclusion of the major land purchase coincided with a rapid deterioration in the planter's balance sheet health over two years up to Dec 31, 2018 (FY2018).
At the close of its financial year ended Dec 31, 2016, the planter had RM901.2 million in total borrowings against RM424.6 million cash. Its net gearing was 0.22 times but this improved to 0.04 times in FY2017.
While its cash holdings dropped to RM15.8 million, the planter did not have any long-term borrowings and only RM140 million in short-term borrowings as at Dec 31, 2017.
Five months later, the RM750 million acquisition was concluded and paid for on May 16, 2018 — just one week after the May 2018 general election.
The deal weighed heavily on Boustead Plantations' balance sheet. In that quarter, it saw its total borrowings rise by RM703.26 million versus RM57.8 million in cash holdings. That debt figure would rise even further to RM1.12 billion by Dec 31, 2018.
This means that in just 24 months between Dec 31, 2016, and Dec 31, 2018, Boustead Plantations saw its cash holdings shrink by RM366.8 million.
In the same period, total borrowings fell to a multi-year low of RM140 million as at Dec 31, 2017, only to increase by RM977.7 million over the following 12 months up to Dec 31, 2018.
Boustead Plantations recorded a net loss of RM51.78 million in FY2018 as revenue dropped 23.2% year on year to RM584.01 million. Finance costs for FY2018 stood at RM36.08 million, up 31% from FY2017. And finance costs are slated to increase to RM56 million this year, the company previously told The Edge, though adding that the figure was manageable.
With relatively low yields and much work plus investments needed to improve output, rough calculations indicate that the finance costs associated with Pertama Estates would have more than wiped out any profit at the time of the acquisition.
It is also worth noting that Boustead Plantations is acquiring another 4,915.25ha in Sabah for RM397 million, a deal — which includes a 75-tonne-per-hour mill — the company expects to conclude by the middle of this year. Some 4,444ha of the land are planted.
The company previously confirmed that of the RM397 million price tag, RM350 million will comprise borrowings. This means its borrowings — and finance costs — are poised to rise even higher this year.