This article first appeared in City & Country, The Edge Malaysia Weekly, on September 9, 2019 - September 15, 2019.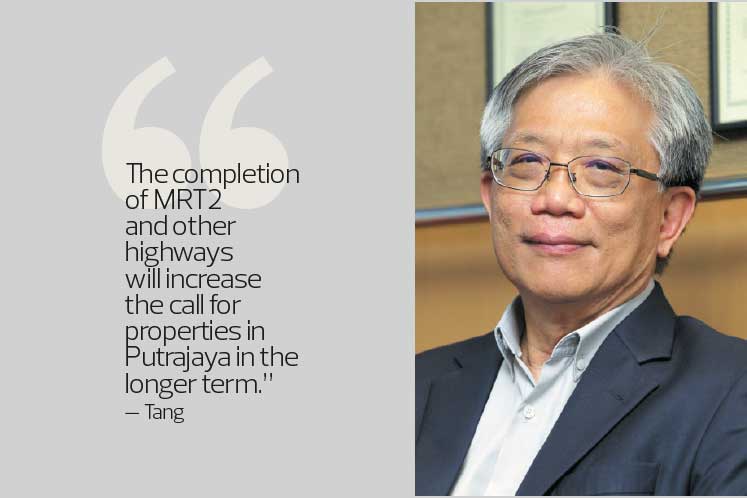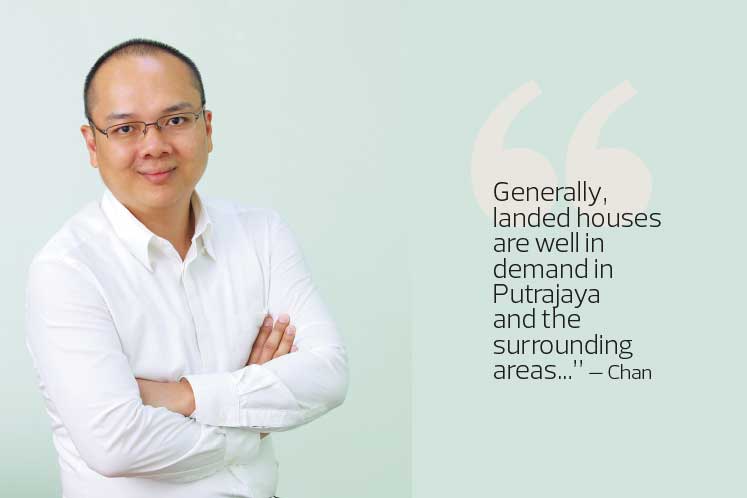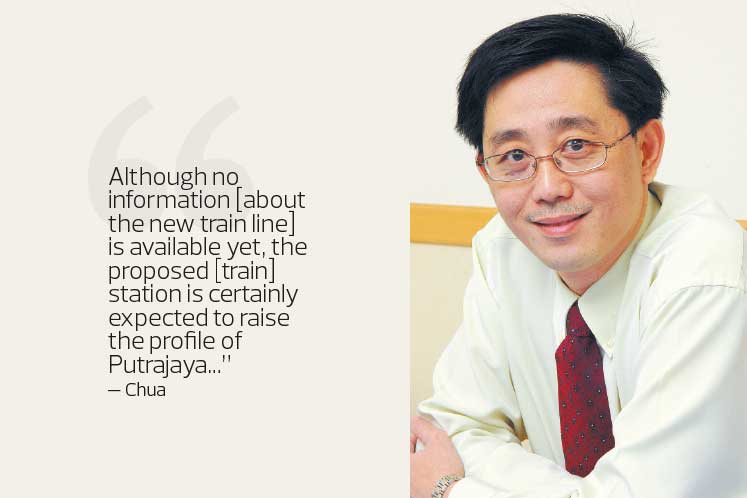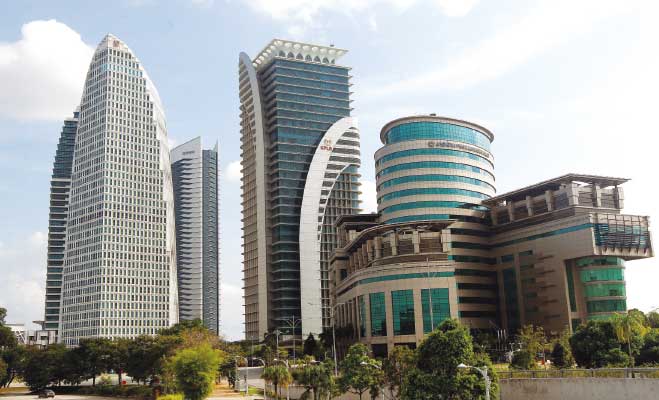 There will be 3.9 million sq m of government office space in Putrajaya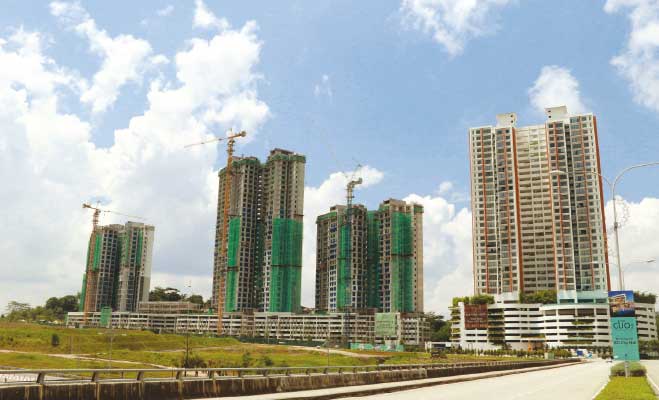 IOI Properties is developing the 788-acre IOI Resort City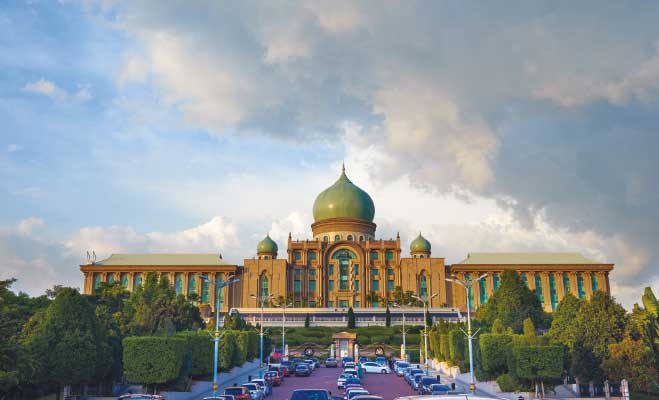 Perdana Putra houses the office complex of the prime minister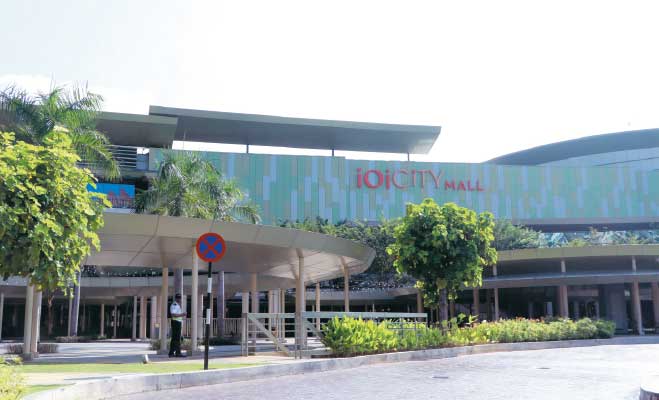 IOI City Mall
Click / Tap image to enlarge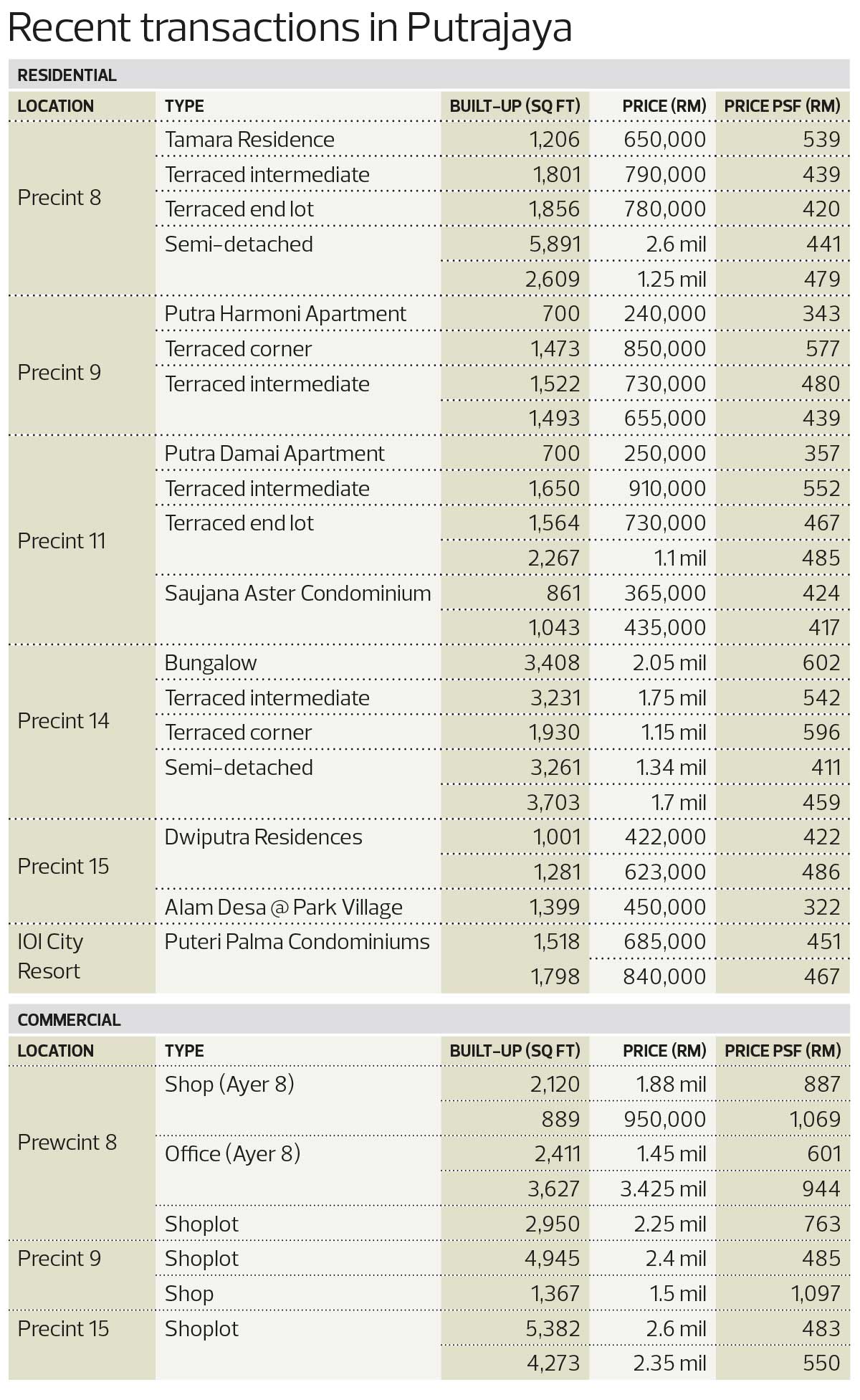 Putrajaya became Malaysia's federal and administrative centre when the seat of government shifted from Kuala Lumpur in 1999. It also became the third federal territory in 2001, after Kuala Lumpur and Labuan.
According to the official website of Perbadanan Putrajaya — an agency under the Ministry of Federal Territories — the federal and administrative centre is named "Putrajaya" in honour of Malaysia's first prime minister, Tunku Abdul Rahman Putra Al-Haj, and his contributions to the nation.
It states that Putrajaya, which stretches over 4,931ha, is located about 25km south of Kuala Lumpur and 20km north of the Kuala Lumpur International Airport. It became an intelligent "City in a Garden", and was certified with Multimedia Super Corridor Malaysia status.
The master developer, Putrajaya Holdings Bhd, on its corporate portal, says the city will comprise 20 precincts whereby 39.4% of the land will be dedicated to greenery and parks. There are also 400ha of man-made lakes, 197ha of wetlands and 38km of waterfront.
Henry Butcher (M) Sdn Bhd chief operating officer Tang Chee Meng tells City & Country that the site on which Putrajaya is located was the former Prang Besar Estate and its adjacent land. Citing a paper published by Universiti Kebangsaan Malaysia, he says the area was chosen due to several factors such as land acquisition and infrastructure cost, location, accessibility to major transport networks, presence of pristine natural vegetation and land form, potential for positive externalities to the neighbouring regions and minimal negative impact on the local communities.
"The area has evolved from oil palm and rubber estates into a modern and well-planned garden city. It boasts beautifully landscaped roads amid a lush, green and tranquil environment as well as a number of parks dotted with iconic landmarks. Together with the 'floating' Putra mosque, the 38km waterfront, a lake and photo-worthy bridges have become the centrepieces of the city," he adds.
"In line with its garden city concept, Putrajaya has several parks, including wetlands and an agricultural park. Various housing accommodation has been built to cater for the working population within Putrajaya while shopping malls and a convention centre in the area offer a range of amenities."
The shopping malls there are Alamanda Shopping Centre, IOI City Mall and Suria Mall Putrajaya. There is also the Putrajaya International Convention Centre.
The hotels there include Dorsett Putrajaya, Putrajaya Marriott Hotel, Le Meridien Putrajaya, Palm Garden IOI Resort City, Pullman Putrajaya Lakeside and Pulse Grande Hotel (formerly Putrajaya Shangri-La).
From landed to high-rise developments
Putrajaya Holdings is building mainly government quarters and landed homes in Putrajaya while other developers, who ventured into the area, are developing high-rises. The developers include Putrajaya Perdana Bhd, IOI Properties Group Bhd, Gagasan Nadi Cergas Bhd and S P Setia Bhd. According to property consultants, the scarcity and rising prices of land have pushed developers to maximise land and price utilisation by constructing high-rises.
One of the more prominent developments in Putrajaya is IOI Properties' 788-acre IOI Resort City, which comprises a shopping mall, hotels, high-rise projects, offices, shopoffices, retail units and a golf course.
The developer has completed Conezion Residences @ IOI Resort City, Puteri Palma Condominiums and The Clio Residences while The Clio 2 Residences and Par 3 condominiums are still under construction.
CCO & Associates (KL) Sdn Bhd director Chan Wai Seen says it is a natural progression for developers to shift from landed homes to high-rise residences in an ongoing development.
"This is supported by population growth and increasing land cost, and is in line with the local council's planning guidelines. When the cost of land rises to a certain level, it is no longer viable to develop landed residences."
High-rise developments in Putrajaya include Park Village Condominiums, Tamara Residences, Dwiputra Residences and Shaftsbury Avenue while those under construction are Antara Residences, Seraya Residences and Flora Rosa condominiums.
Putrajaya Holdings points out that Putrajaya is scheduled to have government offices (3.9 million sq m), commercial spaces (3.4 million sq m), 73,801 residential units, 350,000 residents and a working population of 500,000 upon completion.
KGV International Property Consultants executive director Anthony Chua says the Putrajaya property market is dominated by the residential sector (96%) while the commercial sector forms only 3.5% of total transactions.
"This shows an imbalance and, possibly, a need for mid-market commercial properties to better serve the community," he says.
While most residents in the area are civil servants, Henry Butcher's Tang opines that private sector employees and business owners have also invested in homes there, mainly as owner-occupiers.
Meanwhile, Chan says the Department of Statistics Malaysia expects the population in Putrajaya to increase to 93,100 this year, owing to a compound average growth rate of about 3.5% over the nine-year period starting from 2010.
"Landed residences are the preferred type of residential property. Generally, landed houses are well in demand in Putrajaya and the surrounding areas such as Bangi, Sungai Merab and Kajang," he explains.
Hisham, a resident of Putrajaya since 2001, has seen a huge difference between then and now — in terms of the population and amenities.
"Back then, there were no shops around for us to have lunch at, so I had to travel to Subang or Kajang for that. Even if there were shops here, they only operated in the evening. It used to be a very quiet and peaceful place, but there are more people living here now and the traffic is heavy. There is a lack of enforcement on illegally parked cars on the street. However, the flood issue in Putrajaya has improved over the years," he says.
"After so many years, I still like Putrajaya because of the greenery and the many gardens where you can exercise. The residents here are mostly government officers, pensioners and people who work in the area."
Accessibility and public transport
Putrajaya is accessible via the Putrajaya-Cyberjaya Expressway, North-South Expressway Central Link (ELITE), Maju Expressway, New Klang Valley Expressway and Jalan Dengkil-Banting. There is a bus and train hub named Putrajaya Sentral, which comprises multi-modal transport such as the Putrajaya ERL (express rail link), taxis and buses.
Chua says the recent realignment of the East Coast Rail Link (ECRL) will see it passing through the southern part of Selangor, with a station in Putrajaya.
"Although no information [about the new train line] is available yet, the proposed [train] station is certainly expected to raise the profile of Putrajaya and, hopefully, it will provide additional benefits in terms of logistics, businesses and industrial developments to the area," he adds.
Also, it was reported earlier that Putrajaya Holdings is looking into plans to revive the abandoned RM400 million Putrajaya rail link, adding an extension up to the Kajang mass rapid transit (MRT) station to reduce the heavy traffic in the area. At press time, the developer has not responded to questions on the matter.
Although many houses in Putrajaya are owned by owner-occupiers, Chan remarks that rental rates of residences in the area have generally remained stable (see table).
Tang opines that there are people who work in Putrajaya, but who are still not able to afford or do not wish to buy a property here. Hence, they become potential tenants for homes that have been bought as an investment.
"The [property] rental market is mainly targeted at locals who have a limited budget. However, the rent yield is not that great," he says.
Stable outlook
Moving forward, Tang believes the Putrajaya property market is still able to attract the working population in the area and its surroundings, as well as owner-occupiers.
He adds that demand for properties in the area will be fairly limited as there is no strong investor interest particularly from outside Putrajaya.
"If public transport to and from Putrajaya and other parts of the Klang Valley is improved, this may boost the demand [for properties]. The completion of  MRT2 and other highways will increase the call for properties in Putrajaya in the longer term," he says.
Both Chan and Chua expect property developments in Putrajaya to be stable. Chua does not foresee much changes in the residential market as its main function is to provide housing for government employees.
"Therefore, the market is 'monotonous' in activity and homogenous in terms of buyers. However, Putrajaya is one of the best planned cities in the country, featuring wide roads, extensive landscaping and various facilities … This makes Putrajaya a liveable and sustainable city," Chua says.