This article first appeared in The Edge Malaysia Weekly, on April 17, 2017 - April 23, 2017.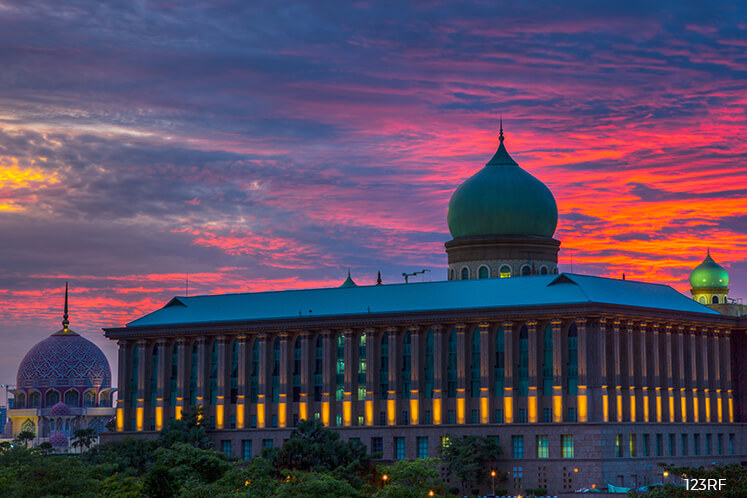 IT was recently disclosed in parliament that a whopping 1.56 million people applied to fill a mere 25,046 job vacancies in the public sector last year. It is not surprising if one considers the job benefits.
The wonderful thing about a public sector job is undoubtedly the security. There is security of tenure but more importantly, the pension scheme and other benefits offer pensionable employees the comfort of knowing they'll be looked after in their old age.
For decades, governments all over the world have offered pensions to attract workers to the public sector, which typically offers lower salaries and bonuses than the private sector.
But, as some governments and local councils including of the US and eurozone have learnt, pension obligations can eventually be a burden on public finances.
Malaysia is no different — and the day of reckoning could come soon.
The federal government's pension bill has been steadily ballooning, together with the increase in the number of pensionable civil servants and wages.
In fact, the annual allocation for pensions, retirement allowances and gratuities has tripled from RM7.04 billion in 2007 to RM21.22 billion this year. Pension payments and benefits grew at a compound annual growth rate of 11.6% over the last decade.
As a whole, Malaysia's taxpayers would have spent RM145.66 billion on paying out pensions and other retirement benefits in the last 10 years.
The lion's share goes towards the pensions of existing and new retirees, but the amount also includes gratuities, retirement allowances and leave replacement benefits.
Pensionable civil servants who are retired or put on "forced retirement", such as military personnel after a certain age, also enjoy benefits such as monthly service pensions, lump sum service gratuities and replacement leave benefits where applicable.
Pension payments to retired federal government employees make up 75% of the total pension obligation. The remainder goes to other pensionable staff, namely police officers, armed forces personnel, the Royal Johor Military Force personnel, widows and orphans of deceased pensionable staff, volunteer forces and public defence forces as well as their dependants, members of parliament and parliamentary administrative staff, and judges.
Generally, the rate of pension and gratuity payable is calculated based on the length of service and last drawn monthly salary.
Public servants may also receive a loss of ability pensions if they suffer injury or illness while on the job. This category typically ranges from one-eighth to half of their last drawn salary, depending on the severity of the injury or illness.
Pensions are also payable to the dependants of civil servants who have died because of accidents, illness or injury while on the job. These dependants receive up to a quarter of the deceased civil servants' last drawn salaries.
To give an indication of the future pension obligation taxpayers may have to bear, The Edge Malaysia did a simple financial projection based on the historical growth rates of pension allocations for the past ten years. The projection is however limited due to lack of public data such as retirement and attrition rates, future expected civil service staff size and demographics.
Based on our modelling, the pension obligation — if left unchecked — could triple to RM63.92 billion a year by 2027.
To be fair, it is not as if the government has not realised the mounting burden.
In fact, it had made know its intention for Kumpulan Wang Persaraan (KWAP) to take over or at least part-finance the pension bill.
KWAP manages pensions on behalf of the federal government, statutory bodies and local authorities with pensionable staff. Pension management for the armed forces, meanwhile, comes under Lembaga Tabung Angkatan Tentera (LTAT).
According to KWAP's 2015 annual report, its member base had grown from 134,055 in 2011 to 177,757 in 2015.
As early as 2009, KWAP had embarked on feasibility studies that covered the appropriate contribution rates, retirement age and dependency ratio, according to news reports at the time.
In 2015, the Retirement Fund Act was amended to empower KWAP to expand its role towards becoming a full-fledged pension fund. In the same year, KWAP completed a takeover of the Public Service Department's Pension Service Division, which pays out the pensions to eligible public employees.
This gave KWAP an expanded role to manage the contributions as well as pension payments on behalf of the federal government, statutory bodies, local authorities and other agencies with pensionable staff.
Here is how it works: The government calculates the total payment for the pensions it has to make a year, for example RM21.22 billion for 2017, and passes the money to KWAP to disburse every month. KWAP cannot keep any of this money.
Apart from that, KWAP also has the mandate to manage investments in order to grow its fund size. A big fund size is crucial to allow it to step in and pay for a bigger part of civil service pensions. To do that, KWAP will need to grow at a faster rate and get higher returns even as it takes a more conservative approach to fund management.
For KWAP's own investments, the federal government contributes 5% of the total annual budgeted emolument of federal employees while statutory bodies, local authorities and agencies contribute 17.5% of the basic salaries of pensionable employees.
For 2015, KWAP generated RM6.69 billion in investment income (before hedging) and received RM2.78 billion and RM500 million from employers and the government respectively.
The question is, how much help can KWAP count on from the government for it to close the gap? It will only be able to take on a bigger share of responsibilities for public pensions sooner if it gets an injection of funds to manage. But it is not likely that the government will be able to give KWAP a large grant, especially in the face of revenue pressures and ongoing budget deficits.
Last year, KWAP CEO Wan Kamaruzaman Wan Ahmad told The Edge Malaysia that the retirement fund would be able to assume part of the government's pension burden if it could grow its fund size to about RM150 billion. As at Sept 30, 2016, this stood at about RM126.87 billion at cost.
Meanwhile, KWAP has also said that there are plans for the public sector to move away from the current defined benefits scheme towards a defined contribution model. What this means is that the federal government and other public institutions with pension schemes will no longer set aside the total amount needed to meet their pension promises.
Instead, the government will fund a portion of it and civil servants will have to put aside some part of their salaries toward their retirement, much like what the Employees Provident Fund is doing for private sector employees and the self-employed.
But when and how it will be able to do that has yet to be decided.
Policy analysts believe that if such a move is not properly spelt out and communicated, it could spark unhappiness among the civil service. If it is done at all, it could be implemented in phases.
It would be easier to implement the new "defined contribution" pension model for new public sector employees. For current staff as well as those already drawing a pension, the move may be a tough sell.
Truth be told, there is "no one size fits all" approach or magic solution to public pension reform.
But what's clear is that policymakers cannot wait many more years before they start addressing the massive pension obligations. With a larger crop of civil servants coming through, and given longer life expectancies, the pension burden could become a time bomb.