This article first appeared in The Edge Malaysia Weekly, on May 31, 2021 - June 06, 2021.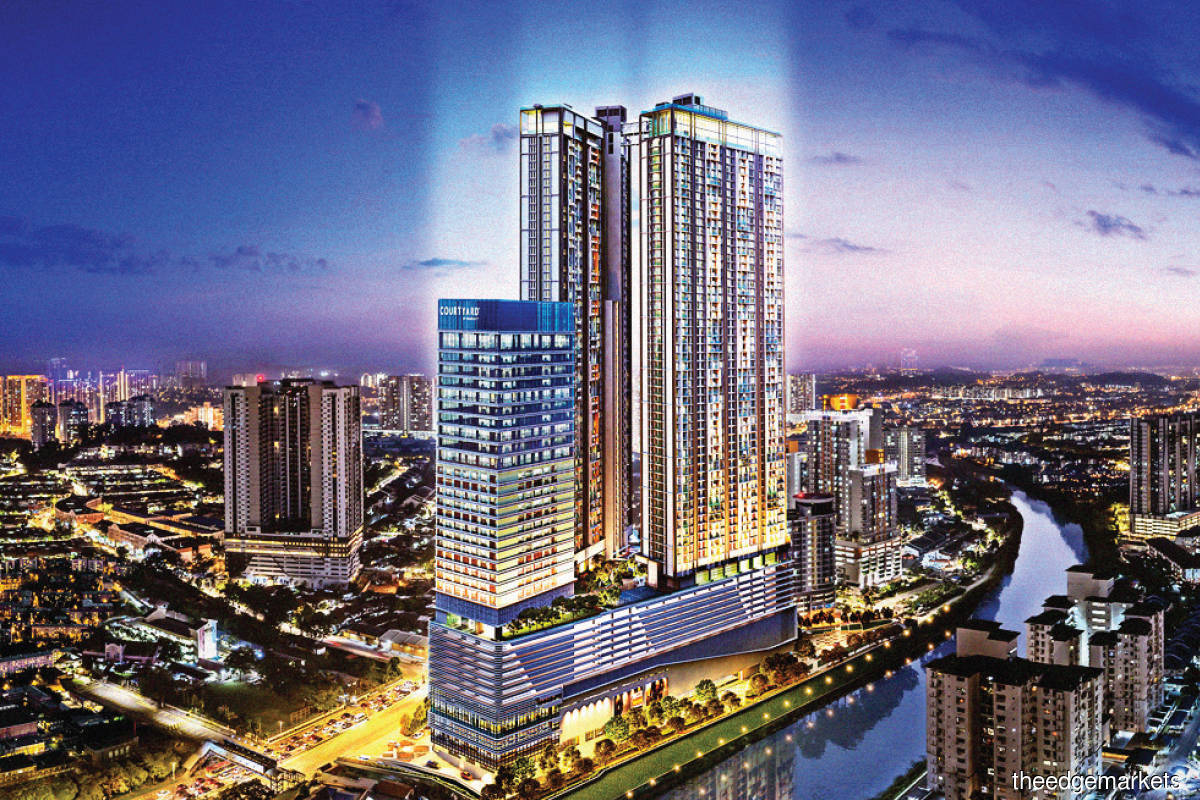 ECONOMIC uncertainty is no stumbling block to securing land deals for developer Kerjaya Prospek Property Bhd (KPP). Its major shareholder Datuk Tee Eng Ho says the group will be buying a few plots of land: two in the Klang Valley and one in the northern region.
"The land will be used to build serviced apartments. Announcements will be made very soon," Tee says. KPP will continue to focus on pocket land development by launching mid-range to high-end high-rise products.
Its net profit jumped threefold to RM63.53 million for the financial year ended March 31, 2021, from RM21.24 million in the previous year, thanks to the higher sales and development progress at its projects — Bloomsvale in Jalan Klang Lama (Kuala Lumpur), Kaleidoscope in Setiawangsa (Kuala Lumpur) and Straits Residences in Seri Tanjung Pinang (Penang).
Its shares have gained 16.7% since early this year. The counter closed at 91 sen last Friday, valuing it at RM380.13 million. Meanwhile, Tee, who is the group's non-executive chairman, believes prospects for the company's construction arm Kerjaya Prospek Group Bhd (KPG) will be better this year after the full lockdown last year.
It will be further supported by an outstanding order book of RM3.4 billion for construction contracts as at end-March. In its latest financial results released last Thursday, KPG's net profit for the first quarter ended March 31, 2021 (1QFY2021) rose 18.08% year on year to RM26.38 million, from RM22.34 million, in line with higher revenue.
Nonetheless, Kenanga Research says in a note last Friday that KPG's existing projects could see a margin compression of 3% to 4%, following the 50% rise in steel prices, which are hovering at RM3,150 to RM3,300 a tonne against an average of RM2,100 a tonne last year. Steel typically comprises 7% to 8% of KPG's total project costs.
Tee is not too concerned, predicting that the elevated steel price trend will be temporary. "The high prices may last for six months before dropping back."
Overall, Kenanga deems KPG's 1Q financial results to be below expectations on the back of elevated steel prices lasting longer than expected and the research house's initial projection of an overly optimistic recovery. However, the group's gross replenishment of RM385 million is in line with the RM1.2 billion target.
"While we reduce FY2021 earnings by 15%, we keep FY2022 earnings unchanged in anticipation of a strong rebound post vaccination efforts," notes Kenanga, which maintains an "outperform" call on KPG, with an unchanged target price of RM1.75.
Having gained 17% year to date, KPG's share price closed at RM1.24 last Friday, giving it a market capitalisation of RM1.53 million.
Asked about a spike in short-term borrowings by almost RM60 million in 4QFY2020 from 4QFY2019, Tee points out that the group remained in a net cash position of more than RM150 million.
"We have no choice but to have short-term borrowings. We are helping the banks and they gave me a lot of facilities. Some developers also need us to help them with financing, so I did financing for a few of them. The amount is quite a lot, but we are able to collect back," he assures.
Tee adds that, with many project handovers in April and May, the group should see a much stronger cash position in 2Q this year. Good cash-flow management is important for KPG, whose clients are mostly from the private sector.
With the cash in hand, Tee says KPG may also consider buying land in good locations at the right price. "KPG does not do only in-house contracts, but it also serves other developers. So, it has a substantial amount of cash. There is no point in our keeping the money just for low interest rates," he reasons.