This article first appeared in Capital, The Edge Malaysia Weekly, on April 30, 2018 - May 06, 2018.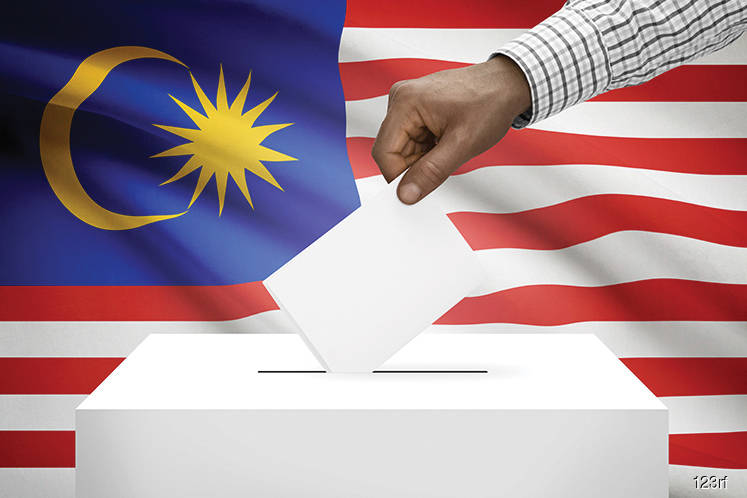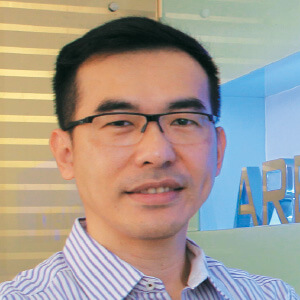 Danny Wong Teck Meng
CEO of Areca Capital Sdn Bhd
THE price of oil had remained stable at the US$60 per barrel level before reaching US$70 currently. In the short term, what happens in Syria and the Middle East could affect oil prices. Other than that, the global trends and earnings growth remain intact.
On the local front, there will be some short-term uncertainties. We might see a strong rally or a massive selldown, depending on the outcome of the election. After that, we should go back to fundamentals.
When oil prices sustain at a certain level, Malaysia, being an oil-producing country, should benefit. Logically, on that basis alone, the stock market should do well.
I think it is too early to talk about inflationary pressure. At the current level, it is still tolerable. If the price of oil were to hit US$100 per barrel, then there will be some concern. It is still bearable even if it goes up to US$80 or US$90.
Sometimes, the best thing to do is to do nothing. From the risk management point of view, perhaps investors might want to avoid politically sensitive stocks and switch to defensive ones. Yes, some might argue that this is a good time to look at politically-linked stocks, but bear in mind that most of them have gone up (in a pre-election rally) earlier this year. If Barisan Nasional wins, further upside is still there, but it is limited. However, if Pakatan Harapan wins, the downside could be huge.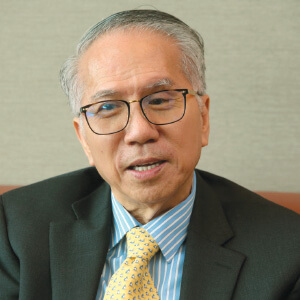 Dr Tan Chong Koay
Founder, chief strategist and executive chairman of Pheim Asset Management Sdn Bhd
In past elections, the stock market had warmed up one month before the polling day. By right, the market should have warmed up by now. Instead, we saw a correction early this month. It is quite different this year. It is very tricky and hard to predict.
Political risk has heightened as the election is near. The risk of a change in government has caused many companies to adopt a wait-and-see stance. Accordingly, the earnings of Malaysian companies may not be that exciting at the moment.
In the meantime, the external business environment has also become tougher with the intensifying trade war between the US and the rest of the world. Besides, we have to keep a watchful eye on Malaysia's current account deficit. Therefore, we are selective on our investments.
Sometimes, the most difficult thing to do is sit on your cash and do nothing. You don't want to be fully invested like you were some three to four years ago.
When the price-earnings ratio PER is high and earnings growth slows down, PER will go down. And if you see declining profits, it is a double whammy.
As fund managers, we need to adjust two things — earnings growth and PER expectations. Personally, I am going to raise my cash level so that when I get hit, I won't get hit at the maximum. And not only that, I will also have cash to buy cheaper shares. When you are fully invested, you get hit at the maximum, and when you have no cash to average down, that is a disaster. When a market crash happens, shares — good or bad regardless — will drop for no good reason. When you have cash, you can buy the good shares — that's how you make money.
In a rising market, very few people are willing to temporarily underperform and that is a very crucial problem. Stock markets are very complicated. If you own shares in a good company, you may have to sell them because other investors may sell them if they have lost money elsewhere.
When shares are grossly overvalued, even if they are good stocks, you must sell. Don't just sit there and do nothing. Selling shares is more difficult than buying them. You must know how to take profit, even if you are not sure whether they have reached the peak.
The US market is still high. If the US goes down further, four months in a row, how do you think the rest of the world will react? The US market, in my view, has not dropped enough. I will definitely raise cash so that I won't get hit so badly.
As portfolio fund managers, we believe in investing in equities as an asset class. In terms of sectors, we continue to like oil and gas and semiconductor — but selectively. Overall, semiconductor firms, rubber glove makers and banks are expected to do well. But again, one must be careful about stock valuations. Bear in mind that some counters may go down as much as 60% to 70% when there is a crisis.
Investors are well advised to take note of the [country's] high level of debt and other risks as these can turn into greater downside risks for the economy and the markets if they are not managed properly.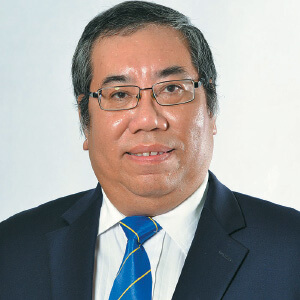 Phua Lee Kerk
Chief strategist of Phillip Capital Bhd
Barisan Nasional has been ruling all these years and there are no historical records to show how the stock market will react if any other entity wins federal power. It is all assumptions.
At the moment, investors are not overly aggressive in the local stock market. External factors are stronger and more important than internal ones. The biggest uncertainty is still the US. The trade tensions will ultimately affect the market's direction — perhaps we will see more clarity in the middle of May.
You can imagine if something were to come out in the US on election night, the poll results would not have much impact on our stock market. To put it bluntly, if the Dow plunges for whatever reason tonight, nobody will expect an election rally tomorrow.
To a certain extent, stable oil prices should put the stock market on a firm footing, but we need to be aware of possible inflationary pressure. If oil prices were to shoot up to above US$80 per barrel, the market could react negatively. I think the current level [of oil price] is just nice. The government has extra revenue. It is a very good "switchboard" for the stock market. It is best [if prices were] to stay below US$75 per barrel.
Long-term investors should not focus too much on market timing or market noise, which is getting louder and louder. You just pick the right stocks and consistently invest in it, because a long-term trend is still a long-term trend.
You should stay invested, but make sure that you have excess cash, not just for topping up your investment [when the market is down], but also for you to sail through external and macroeconomic volatility. I know this may sound clichéd, but at any time, you need to have enough money to pay for daily necessities such as food and transport, at least.
Save by subscribing to us for your print and/or digital copy.
P/S: The Edge is also available on Apple's AppStore and Androids' Google Play.