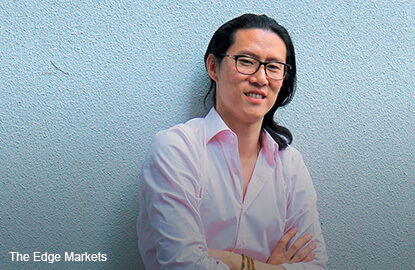 This article first appeared in
The Edge Malaysia Weekly
, on December 19 - 25, 2016.
#MAGA (Make America Great Again) — there is a lot we can learn from Donald Trump's rallying cry that helped him ascend to the US presidential throne. Since the US presidential election results were confirmed, the ringgit has depreciated more than 6% against the US dollar. Despite a long history of questionable business practices and an outdated attitude towards women, The Donald convinced many Americans that he would really make America great again. Unfortunately, such confidence is in short supply in Malaysia.
Malaysians' belief in the future of our country and belief in Malaysia internationally has been eroding for far too long. Whether it is our currency (the ringgit was 3.10 against USD when I started my business four years ago), the international press' perception of us (try searching for "Malaysia" news in the world's top news portals) or the continued trend of talented professional Malaysians moving their families away (you all know people who have left or are getting ready to leave), the common denominator of all these issues is the lack of belief and confidence in our country's future.
What does this have to do with financial technology start-ups? All financial services, regardless of whether they are bricks-and-mortar or fintech, rely on a belief system. At the most basic level, consumers have to believe that their money is safe in a bank. Consumers have to believe they can withdraw their money from a bank whenever they want. This basic belief system applies to all levels of financial transactions, from consumers through to interbank dealings.
And in most cases, this belief only holds true in theory — if all consumers simultaneously attempted to withdraw their deposits, even the healthiest of banks would struggle to meet the liquidity demands. Luckily for us, this almost never happens. For fintech companies to truly thrive in Malaysia, we need to restore confidence in the future of the country and the economy. Without this, we will struggle to attract the funding and talent required to deliver meaningful innovation and progress.
Is it unrealistic and unreasonable to call for confidence to be restored in Malaysia's future? I can't speak for our country's macroeconomic health but we certainly have plenty to be proud of in financial services and technology start-ups. Starting with the latter, it is too early to name the winners in the current tech cycle but many of the region's most successful technology startups from previous cycles started here.
JobStreet and iProperty, two of the largest exits from the Southeast Asian technology sector, are homegrown heroes. In the fintech space, we have Silverlake Axis, one of the leading technology providers to banks and insurance companies in the region. In traditional banking, two of the five largest banks by total assets in Southeast Asia are Malaysian. Past performance is not an indicator of future success but you cannot ignore the track record.
Looking more specifically at financial services, Malaysia has among the best infrastructure in the region. Our national identity system is years ahead of many of our neighbours. We also have one of the most advanced central credit bureaus in CCRIS, allowing for faster and more robust risk assessment of consumers. The latter would not be possible without the former — how can you manage a central credit bureau without a national identity system? Many fintech companies around the world are trying to solve that problem today but for now, the traditional systems are still ahead. This infrastructure provides a solid foundation to build fintech companies but we cannot do this without great talent.
Hiring and retaining top-tier employees is the single largest challenge for technology companies all over the world. We do not have any hard assets and in most cases we do not even have patents to protect our IP. We live and die by the quality of our people. We are always recruiting locally and internationally to help us grow our business and one message we received from a potential candidate saddened me greatly.
They told us they were not comfortable moving to Malaysia because of the socioeconomic situation. I could easily dismiss this because I know that for every expatriate with a weak constitution whom we fail to attract, there are many more who have come and settled happily in Malaysia. But it does highlight the lack of confidence in Malaysia, which needs to be resolved.
We need to stop good people from leaving and start attracting good people back to Malaysia. How? I don't know but someone needs to help us all believe that they will Make Malaysia Great Again.
---
Fintech entrepreneur Siew Yuen Tuck is CEO and co-founder of Jirnexu Sdn Bhd (formerly Saving Plus), whose portfolio includes personal finance and comparison websites RinggitPlus.com, SaveMoney.my and KreditGoGo.com (Indonesia)