This article first appeared in The Edge Malaysia Weekly, on March 22, 2021 - March 28, 2021.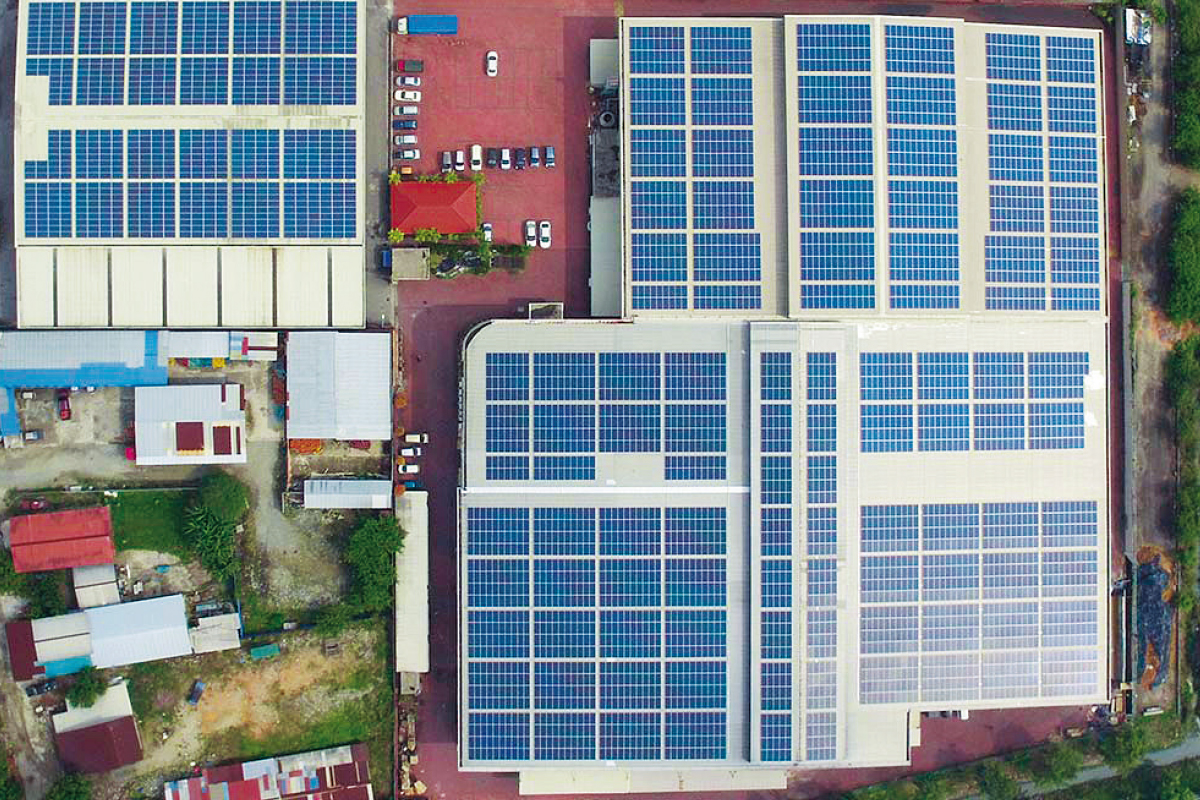 THE fourth cycle of the Large Scale Solar (LSS4) programme saw some publicly listed companies awarded quotas to build the projects.
The biggest winners are Gopeng Bhd, JAKS Resources Bhd, Ranhill Utilities Bhd, KPower Bhd, Tenaga Nasional Bhd, Solarvest Holdings Bhd and Uzma Bhd, with each securing a 50mw project, either through their subsidiaries or in partnership with other private companies and government agencies.
Advancecon Holdings Bhd was awarded a 26mw quota while MK Land Holdings Bhd received a 10.95mw quota. The subsidiaries of Tan Chong Motor Holdings Bhd, APM Automotive Holdings Bhd and Warisan TC Holdings Bhd, which formed a consortium, were awarded a 20mw quota.
Despite securing the LSS4 projects, the share prices of most of these companies did not really move after the Energy Commission (EC) announced the shortlisted bidders on March 12.
For example, JAKS' share price has been trending lower since March 12, losing 6.2% to 68 sen as at last Friday, while Ranhill's share price lost 1.75% over the week to end at 84 sen. KPower fell 5.1% during the week to RM2.04, while Solarvest declined 10.6% over the week to RM2.53. Some LSS4 winners' stocks rose last week  Gopeng surged 92.5% to RM1.28 as at last Friday.
This shows that LSS4 has not given a boost to the winners' share price performance, at least not yet.
Could investors be selling on news, or perhaps seen how low the tariffs are? Certainly, other factors may have affected the winners' share price performance. Furthermore, the share prices of some of these companies have been rising over the past year.
However, analysts are still largely positive on the LSS4 winners. While concerns include the low tariff rates and the high project price of solar farms due to multiple factors (see main story), analysts believe the projects will only start to be constructed in 2022, giving the LSS4 owners some time to wait for project costs to decline.
Steven Chan of Kenanga Research has "outperform" calls on Tenaga and Uzma, with a target price of RM12.72 for the former and 83 sen for the latter. For Tan Chong, it has a "market perform", with a target price of RM1.30.
"Based on our very rough back-of-envelope calculations, coupled with what we gathered via our various channel checks, project IRR (internal rate of return) should be within the mid to high single-digit range," Chan says in a March 15 report.
He also sees solar engineering, procurement, construction and commission (EPCC) players such as Solarvest and Samaiden Group Bhd becoming major beneficiaries of LSS4. "From what we gathered, Solarvest is confident that it will secure 200mw to 300mw capacity of EPCC jobs from LSS4 alone, which would immensely boost its current order book of RM197 million," he writes.
"Meanwhile, for Samaiden, we reckon that the group will be able to secure at least more than 100mw of EPCC jobs from LSS4, boosting its current order book of RM185 million. We expect these companies to fetch roughly low-teens EPCC margins from LSS4."
Samaiden's share price had fallen 14.6% since the LSS4 announcement to last Friday's close of RM1.50.
Kenanga Research does not cover the two companies.
Solarvest could be one of the biggest beneficiaries of the LSS4 programme as it is involved at both ends — as an asset owner and EPCC player.
KPower has stated that of the RM160 million project cost for its 50mw LSS4 project, RM153.4 million will be for EPCC and other development costs. Assuming that EPCC takes up 80% of the capital expenditure, the 50mw LSS4 will have an EPCC cost of RM122.7 million.
Solar plants' EPCC contracts usually have a low-teens margin. Assuming a 12% margin, a RM122.7 million EPCC contract would yield RM14.73 million gross profit in a year. A 50mw solar plant usually takes just about one year to be completed.
For its financial year ended March 30, 2020, Solarvest reported a gross profit of RM39.3 million. Up to Dec 31, 2020 (9MFY2021), it registered a gross profit of RM25.8 million, slightly lower than the RM28.4 million in the corresponding period.
Apart from Solarvest, KPower is also involved in both spectrums of LSS4. However, so far, the group has only mentioned undertaking EPCC work for its own LSS4 project, and projected an EPCC margin of between 8% and 10%.
However, AmInvestment Bank analyst Jeremie Yap is only mildly positive on KPower because he believes the value enhancement from LSS4 to the group's fair value is insignificant. "We maintain our 'hold' call, forecasts and fair value of RM2.31 based on 18 times FY23F earnings per share.
"This is at a discount to the average forward price-to-earnings ratio of 20 times of leading renewable energy players globally to reflect KPower being a relatively new player in this space and its relatively small market value," he says in a March 15 report.