This article first appeared in The Edge Malaysia Weekly, on May 13, 2019 - May 19, 2019.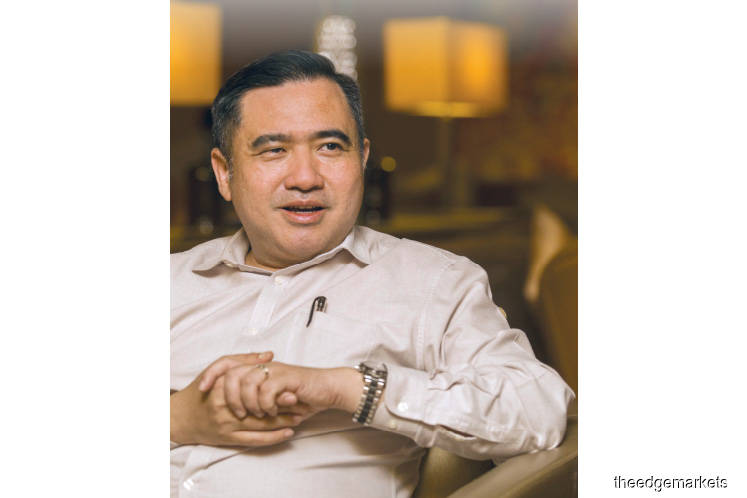 Photo by Patrick Goh/The Edge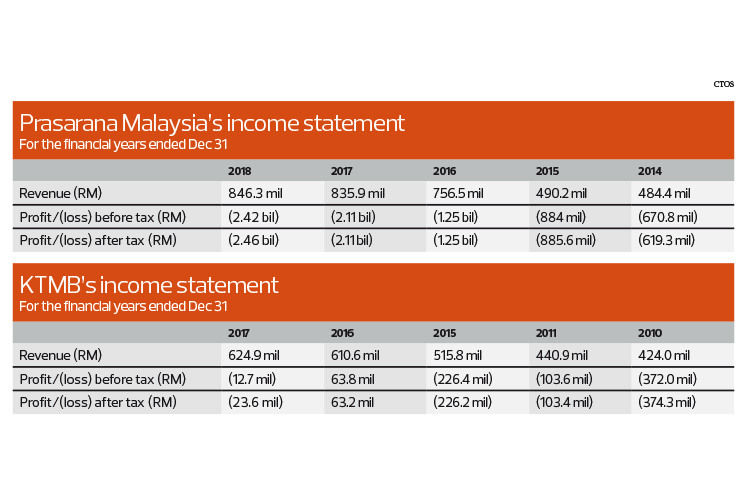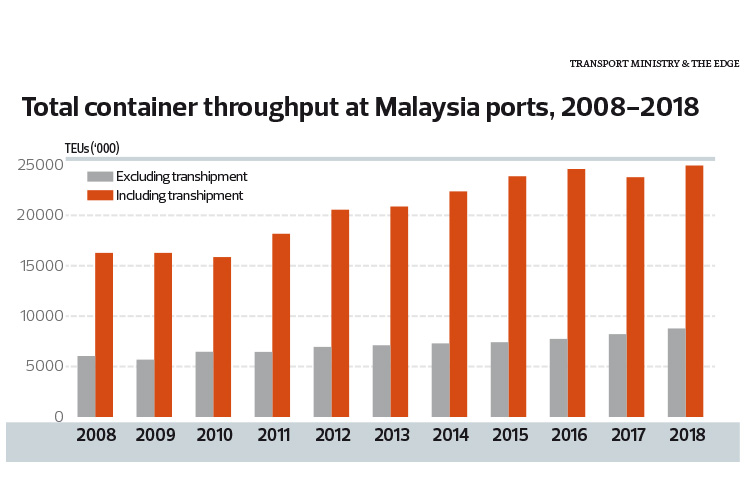 This article first appeared as 'A lot on Loke's plate' in The Edge Malaysia Weekly, on May 13, 2019 - May 19, 2019.
TRANSPORT Minister Anthony Loke Siew Fook offers us a firm handshake as he gets off the escalator at the swanky hotel in downtown Kuala Lumpur where we are meeting him for an interview. He looks unassuming, serious, quiet even, for want of a better word, and moves with a purposeful stride.
Clad in slacks and a plain shirt, he is accompanied by just two young aides. No suit and tie or an entourage or bodyguards.
Other than being relatively young, at 42, there is a certain passion about Loke when he speaks of the transport sector.
After just a year at the helm of the Transport Ministry, Loke, who holds a degree in development science from Universiti Kebangsaan Malaysia, has made several drastic changes to the sector's operating environment. Towards the end of a 1½-hour-long interview, we ask him from where he had learnt so much about the sector.
His reply: "On the job … I knew nothing about all this when I took the job."
While Loke has been with the ministry for only a year, the impact of some of his plans could be far-reaching and his ideas on liberalising the airport sector especially could see huge changes in the industry's landscape (see "Airports need private investments" on Page 67).
It is noteworthy that his portfolio is vast, straddling marine, land and air connectivity.
Out with APs for transshipment
Perhaps the first of Loke's changes took effect last month. The Ministry of International Trade and Industry (Miti) issued letters stating that there was no longer any need in Malaysia for approved permits (APs) to transship — that is, transfer from one ship to another without leaving the port's premises — motor vehicles.
Senseless as it may sound, the norm was that an AP was required for each car that was brought into a port's premises, be it for import or transshipment purposes.
"Northport (M) Bhd wrote me a letter in August last year asking to do away with the APs for transshipment. They said they had spoken to the previous government but no action was taken," Loke explains.
"There is a lot of potential in Northport. They have a yard to store cars for transshipment but that's not happening. Their capacity enables them to do transshipment but they cannot get the business because of this AP requirement.
"I went to Miti, I saw (Datuk) Darrel (Leiking, the Miti minister) and he agreed that it didn't make sense. Within a few weeks, he had instructed his officer to review the requirement, and Miti came up with a letter (on April 1) to all the ports, saying there was no longer a requirement for APs for car transshipment."
This is just one of the items on 74 lists that require an AP; and the lists have sub-lists and sub-requirements.
"Cocoa and coconuts, for example, cannot be transshipped in Malaysia. If you transit in Malaysia, you need APs, even for mineral water," Loke says.
What had been happening is that instead of strengthening the enforcement or the policing of the free trade zone around the port, the authorities were issuing APs to prevent smuggling. This made it difficult for many items to be brought into the country, and reduced the attractiveness of the local ports.
"If you are afraid of smuggling, the issue is enforcement. You don't need APs," Loke points out.
Whatever the impact of eliminating the APs, it is likely to be positive. Port Klang, comprising Westport and Northport, handled 12.32 million 20-foot equivalent units (TEUs or containers) last year, according to data from the Ministry of Transport, making it the 12th busiest container port in the world. It also handled almost half of Malaysia's 24.94 million TEUs last year.
The container port business is largely controlled by two publicly traded companies — Westports Holdings Bhd, which wholly owns Westport, and MMC Corp Bhd, which has a 70% stake in the Port of Tanjung Pelepas Sdn Bhd (PTP) and wholly owns Johor Port Bhd, Northport (M) Bhd, Penang Port Sdn Bhd and Tanjung Bruas Port Sdn Bhd.
Westports' latest annual report states that it handled as much as 9.5 million TEUs last year, which translated into a net profit of RM533.47 million on revenue of RM1.61 billion. Westports is 42.39%-controlled by Pembinaan Redzai Sdn Bhd, the private vehicle of Tan Sri G Gnanalingam and his family. Another notable shareholder is Hong Kong billionaire Li Ka-shing's vehicle Hutchison Port Holdings Ltd with 23.55% equity interest.
MMC is 51.76%-controlled by businessman Tan Sri Syed Mokhtar Albukhary and last year, its ports handled 14.2 million TEUs, which, in turn, generated 60% of MMC's revenue of RM4.98 billion and a chunk of its net profit of RM267.04 million.
PTP's 30% shareholder is Danish shipping giant AP Moller-Maersk Group.
"We need to review our regulations, for example, APs for cars. Now [after the removal of the need for APs], port operators can talk to the big shipping lines for car transshipment, so the big car manufacturers can look at Malaysia as a hub to distribute their cars regionally. If every car that comes into Malaysian ports needs an AP, who will take the trouble?" Loke asks.
It is also noteworthy that Syed Mokhtar controls 55.92% of DRB-Hicom Bhd, a company with diverse interests, including a large automotive arm with a 50.1% stake in Proton Holdings Bhd and a 34% stake in Honda Malaysia Sdn Bhd. DRB-Hicom also has a hand in the distribution of the Isuzu, Audi, Mitsubishi and Volkswagen motor vehicles, among others.
Despite the many hurdles, operations at both Westports and PTP are very efficient. Westports, for instance, consistently has 35 gross moves per hour at its terminals, thus reducing turnaround time.
"The efficiency of our port operators is quite high. What we need to do is continuously review our regulations to make it easier to do business, cut red tape. Right now, we are reviewing across the board all the items that involve transshipment and there are 74 lists, each with sub items. For example, you have many sub items for commodities," Loke adds.
It is worth mentioning that the minister has already visited shipping lines across the globe. He met with France's CMA CGM (Compagnie Maritime d'Affrètement-Compagnie Générale Maritime) and Germany's Hapag-Lloyd in October last year and China's Cosco Container Lines earlier this year, and hopes to meet up with Switzerland's Mediterranean Shipping Company in June and then Denmark's AP Moller Maersk.
"We have to understand their needs; efficiency, of course, is key. It's an ongoing effort to engage with the shipping lines, to understand their needs and to attract them, and I think what they want is a lot of assurance from the government," Loke says.
To recap, PTP had initially struggled because it lacked connectivity due to the limited number of shipping lines calling at the fledgling container port. Now, other than AP Moller Maersk, which is the largest shipping line in the world, PTP is also home to Evergreen Marine Corp of Taiwan and several other smaller lines.
Port Klang, meanwhile, is home to almost all shipping lines, including Hong Kong's Orient Overseas Container Line (OOCL), CMA CGM, Cosco, United Arab Shipping Company and China Shipping Container Lines Co Ltd.
Westports' share price closed at RM3.66 last Friday, giving the company a market capitalisation of RM12.48 billion while MMC ended at RM1.04 for a market value of RM3.17 billion.
The rail dilemma that is KTM
On Page 3 of its 2017 annual report, Keretapi Tanah Melayu Bhd says: "As at Dec 31, 2017, the group and the company had a capital deficiency of RM1.22 billion and RM1.52 billion respectively, and the group's and company's current liabilities exceeded their current assets by RM367.9 million and RM515.84 million respectively as a result of losses incurred in the current and prior financial years."
It goes on to say that KTM is likely to receive more aid from the government and was dependent on the Minister of Finance (Inc) (MoF) for financial support.
In FY2017, KTM suffered an after-tax loss of RM23.59 million on revenue of RM624.93 million. As at Dec 31, 2017, it had accumulated losses of RM2.58 billion, and had total cash and bank balances of RM163.47 million and long and short-term debt commitments of RM934.82 million and RM473 million respectively.
KTM seems to be affected by some odd problems, such as an agreement made back in 1995 with developer Prima Prai Sdn Bhd. According to the annual report, its unit, KTMB (Prai) Sdn Bhd, was supposed to receive RM11.14 million cash and staff quarters and office space with a value equivalent to RM7.13 million and RM5.51 million respectively from the developer for the sale of land in Prai, Penang.
Due to financial constraints, Prima Prai was unable to deliver the office space and in exchange transferred 33 condos and apartments of equal value to KTM. These are now held as assets for sale.
In all fairness, KTM's current CEO, Mohd Rani Hisham Samsudin, was only appointed in September 2017, and it is not clear if things have picked up since he took up the reins.
"As you know, KTM is a government-linked company that is wholly owned by MoF. The way forward is to make KTM more competitive and add more capacity to it. Of course, KTM has a lot of potential to grow. It's not that KTM cannot make money. There is a lot of potential, especially in cargo. Actually, it's doing well in terms of cargo," Loke explains.
The minister's plan hinges on the completion of the RM8.9 billion, 192km Gemas-Johor Baru double-tracking railway line, which is less than 40% completed, in October 2021. This final piece of the Padang Besar-Johor Baru double-tracking line is scheduled to begin operations in early 2022.
"Passenger (trains), you have to understand, depend on sectors; the ETS (electric train services connecting Gemas and Padang Besar) is doing very well … this will change KTM quite a bit," Loke says.
On whether it will impact KTM's bottom line, he replies confidently, "Of course. As I said, the ETS is profitable."
Prasarana's woes
Prasarana Malaysia Bhd, which owns and operates urban rail services, including three LRT networks and the KL Monorail, and runs the MRT line and complementary bus service, also falls under Loke's purview.
In its financial year ended Dec 31, 2017, the company suffered an after-tax loss of RM2.47 billion on revenue of RM846.35 million. Its accumulated losses stood at a staggering RM10.79 billion.
For the period in review, Prasarana had long-term debt commitments of RM23.7 billion and short-term borrowings of RM6.95 billion, while its current assets, including cash, amounted to RM2.61 billion.
What is important for Prasarana, Loke opines, is to be operationally profitable. "We have to look at operational profit. To recoup the investment will be very hard because it's a long-term investment. For instance, we spent RM20 billion to RM30 billion on MRT, so to recoup that will be very tough. What we are looking at is to, at least, make the company healthy; it must have operational profits.
"For that, Prasarana must be more efficient. There must be more cost savings and they must increase ridership. Right now, we are focusing on these few things," he explains.
Data on Prasarana's operating profit was not available.
The RTS conundrum
Another problem that has just sprang up has to do with the rapid transit system (RTS) between Johor Baru and Singapore.
Malaysia has obtained five extensions on the project, the last one being for six months to September this year.
To recap, the Johor-Singapore RTS link is slated to connect Johor Baru to the Woodlands North station on Singapore's Thomson-East Coast MRT line and is targeted to ease the traffic congestion brought about by the 250,000 commuters who make the journey daily between the two destinations.
RTS was initially scheduled for completion by end-2024.
Loke explains: "The contract was signed but it would have involved spending RM4 billion on the Malaysian side. If we spend RM4 billion on the RTS, according to the previous agreement, the fare will have to be left to market forces.
"What we were told is that the estimation of the fare is RM15 one way, to come back from Singapore is S$5. So you just imagine, a Malaysian worker would have to spend RM30 just to cross the Causeway every day. That would cost a working adult more than RM600 a month. How many people will be willing to spend that kind of money, how many people can spend that kind of money?
"So, the first thing we have to do is reduce the fare. And in order to do that, we have to reduce the construction cost, on both sides. That is why we need to renegotiate. To make it attractive, we must make it affordable to Malaysian workers. RM15 one way is not affordable at all."
Whether or not Loke succeeds in his endeavour to liberalise the transport sector, it is clear that he has a lot on his plate for the next few years at least.
Read also:
Anthony Loke: 'You cannot be popular all the time'