This article first appeared in The Edge Malaysia Weekly, on June 18, 2018 - June 24, 2018.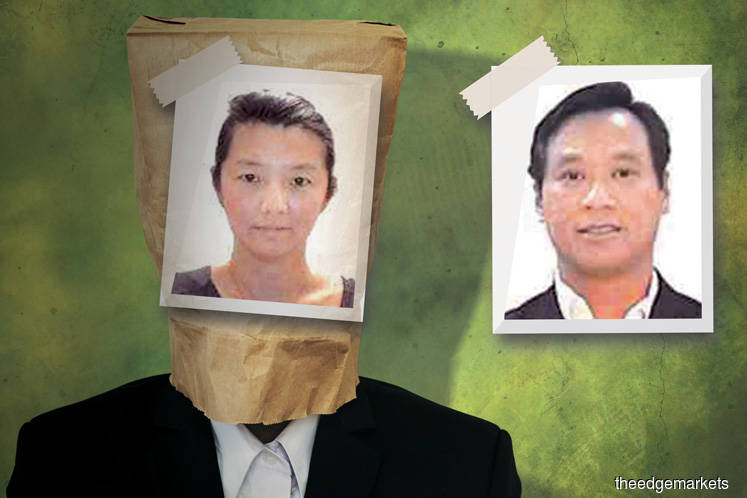 JASMINE Loo Ai Swan and Casey Tang Keng Chee were paid US$5.9 million and US$5.0 million respectively with money that originated in 1Malaysia Development Bhd (1MDB).
The 45-year-old Loo was the legal counsel for 1MDB while Tang, 53, was an executive director in charge of investments.
According to the US Department of Justice (DoJ), Tang had an account with BSI Bank in Lugano, Switzerland, under the name of Totality Ltd. On Dec 22, 2010, US$5.0 million was transferred to that bank account from one held by Good Star Ltd with RBS Coutts Bank.
Good Star, which was owned by Low Taek Jho or Jho Low, had illegally received US$700 million of 1MDB money on Sept 29, 2009. The money was part of US$1.0 billion that was to have been invested in a joint venture with PetroSaudi International.
The DoJ says Tang, together with the then 1MDB CEO Datuk Shahrol Halmi, had made "material misrepresentations and omissions" to Deutsche Bank Malaysia in order to divest US$700 million to Good Star.
Deutsche Bank's compliance department had queried the transfer and whether it was in accordance with the approval given by Bank Negara Malaysia.
After Deutsche Bank facilitated the transfer, another snag surfaced when the receiving bank, RBS Coutts, also questioned the purpose of the US$700 million. Although the remittance eventually went through, bankers at RBS Coutts were still uncomfortable and wanted a face-to-face meeting with an executive of 1MDB.
The DoJ says Jho Low brought Tang to Switzerland on Oct 28, 2009, to meet RBS Coutts' bankers, where the latter confirmed that 1MDB was a founding investor of Good Star and that the US$700 million was for investing in real estate and private equity.
This was, of course, not true.
According to the Malaysian Auditor-General's Report on 1MDB, the board of directors never approved the remittance of any money to Good Star and after finding out about the transfer, it had demanded that the money be returned. But the 1MDB management ignored the instruction.
The report also accused Tang of misleading the board of directors by telling them that PetroSaudi was a company owned by the then King of Saudi Arabia, King Abdullah, and the government. PetroSaudi was actually a private company in which a son of Abdullah, Prince Turki, was a minority shareholder.
Loo was the main 1MDB executive who dealt with Goldman Sachs on the issuance of three bonds totalling US$6.5 billion in 2012 and 2013. She had also worked for Jho Low at UBG Bhd.
According to the DoJ, some US$5.0 million from the 1MDB funds banked into the Falcon Bank account of Blackstone Asia Real Estate Partners in Singapore was transferred to Loo's bank account (under the name of River Dee International) at Falcon Bank in Zurich in December 2012.
The beneficial owner of the Blackstone account was Eric Tan Kim Loong, an associate of Jho Low who operated several accounts through which US$2.36 billion of stolen 1MDB money was laundered.
Tan was also the beneficial owner of the bank account of Affinity Equity International Partners Ltd. On July 1, 2014, Affinity Equity sent US$999,975 directly to Loo's account at Falcon Bank in Switzerland. The wire was processed through a correspondent account at JP Morgan in New York. Loo represented to Falcon Bank that the remittance was in connection with a joint venture that River Dee had just entered into with Affinity Equity for "joint investments".
The whereabouts of Tang and Loo, who are now wanted by the Malaysian Anti-Corruption Commission, are not known.
Save by subscribing to us for your print and/or digital copy.
P/S: The Edge is also available on Apple's AppStore and Androids' Google Play.