This article first appeared in City & Country, The Edge Malaysia Weekly, on January 7, 2019 - January 13, 2019.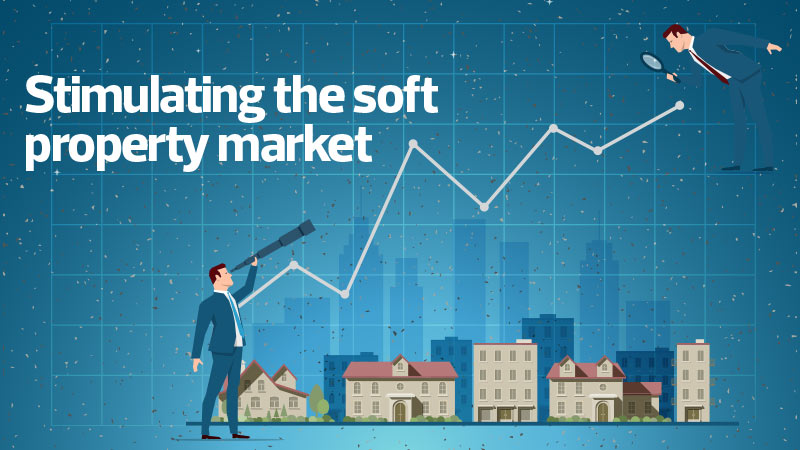 The domestic property market remained sluggish in 2018, partly due to the 14th general election (GE14). Anxiety and uncertainty pre and post-election drove many buyers and investors to the sidelines. With a new administration, optimism has begun to creep in but the effects may take a while to be seen as the Pakatan Harapan government settles in.
Most property experts and players expect the soft market conditions to continue into the new year with affordability and a property overhang remaining the major issues. However, opportunities still exist for the discerning buyer and investor.
Read on for what the consultants have to say about the property market in 2018 and the new year.
Datuk Soam Heng Choon
Rehda President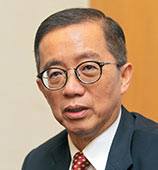 The domestic property market fared slightly better in 1H2018 compared with 2H2017. The Real Estate and Housing Developers' Association's (Rehda) 1H2018 Property Industry Survey revealed that although fewer units were launched, sales performance grew to 51% from 45% in 2H2017.
Top sellers (nearly 80% of total sales) were 2 and 3-storey terraced houses, mostly located in Sepang and Shah Alam, followed by apartments/condominium mostly in Cheras and Segambut.
First-time homebuyers again led the way with 42% of total buyers being owner-occupiers and 35% purchasing for family members.
Selling prices of properties launched saw a downward trend with 65% priced at RM500,000 and below, with more such properties launched over 1H2017, 2H2017 and 1H2018.
More respondents to the survey had included more affordable housing components in their developments.
Challenges remain for developers — end-financing, increased cost of doing business and unreleased bumiputera units. In 1H2018, the number of respondents with purchasers facing end-financing problems increased to 89% (2H2017: 82%).
Signs of improvement emerged in 2018 and are expected to continue in 2019. Nearly half of the respondents had planned to launch more units in 2H2018. Properties in the RM100,001 to RM500,000 category will be launched in most states, with the exception of Penang and Selangor (RM500,001 to RM700,000). While most respondents were neutral in their economic outlook, they were more optimistic about the property market in 2019.
Developers are also giving special offers and discounts to attract buyers, so, do your research to get the best deals. Similarly, different banks are offering different types of financing schemes and packages.
Rehda's wishlist for the industry include:
(i)    Facilitative loan acquisitions: Rehda has made several proposals, including the introduction of innovative financing packages, to help buyers, especially first-timers, who should be accorded more flexible criteria. We have also suggested the establishment of a Home Ownership Assistance Programme to the Ministry of Housing and Local Government.
(ii)    Reducing the cost of doing business: We proposed a review of charges and requirements and the abolition of unnecessary ones so the savings can be passed on to buyers in the form of more affordable housing.
(iii)    Clearing unsold stock: The government should revisit the Home Ownership Campaigns (HOC) 1998 and 1999 and the National Housing Campaigns 2001 and 2002, mooted by Prime Minister Tun Dr Mahathir Mohamad (when he headed the government), which were fully undertaken by Rehda in the aftermath of the 1997/98 Asian financial crisis. The campaigns helped to clear a huge amount of unsold stock. An HOC would be timely now to reduce the problem of property overhang, assist the rakyat to own a home and steer the economy through this challenging period.
James Wong
Managing director, VPC Alliance (M) Sdn Bhd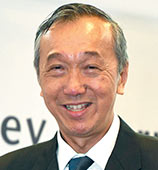 In 1H2018, the property market slowed due to the wait-and-see attitude of investors and buyers prior to GE14. Post-election, a gradual recovery has been seen due to confidence in the newly elected government and a clearer picture of government policies.
While investors and homebuyers are slowly returning to the market, sentiment has been dampened by the massive debts incurred by the previous administration. The debts will slow the growth of the economy and the recovery of the property market.
There is a great imbalance in the residential market between overbuilding in the condominium/apartment sector and undersupply of landed residential properties.
The government freeze on shopping complexes, offices, serviced apartments and luxury condominiums priced over RM1 million is expected to close the gap between demand and supply in these sectors.
The economy is in a consolidation phase after the change in government and is expected to see a slower 4.5% growth next year. While confidence has returned, with clear signs of increasing foreign direct investment and increased crude oil prices, it is dampened by the high oversupply in the property market and the ongoing trade war between the US and China.
The domestic economy will remain weak in 2019. Hopefully, the increasing FDI will spur the local property market, particularly in the high-end residential, office and industrial sectors. Most developers will concentrate on the affordable housing segment in 2019 and we do not anticipate the property market to recover.
Investors have the choice of investing in medium-cost properties for a better yield or in properties located in out-of-town locations where land prices are lower. Homebuyers can opt for a Rent-to-Own Scheme introduced by a leading bank, which provides an option to buy after five years. Affordable housing is being built by the public and private sectors, such as RUMAWIP and PR1MA, for first and second-time homebuyers.
My wish for the new year is to have a National Centralised Corporation (NCC) under the Ministry of Housing and Local Government to plan, coordinate, build and market all affordable housing nationwide. An integrated housing database and applicant registry for affordable housing is needed to conduct research on supply and demand, income levels and buyer preferences to ensure houses will be built in the right locations.
The reduction of compliance cost to developers by government utility companies and the allocation of land by state governments, government-linked companies and private developers for joint ventures with the NCC will reduce house prices.
Clear planning guidelines on affordable housing are possible by getting the local authorities to gazette local plans, which will minimise red tape and corruption and reduce house prices. There must be a mechanism for the fast release of unsold bumiputera units to the open market; loan tenure extension; preferential interest rate for first-time buyers of affordable housing; and to allow more funds from the EPF Account 2 to be withdrawn to purchase affordable homes.
Eric Lim
President, Malaysian Institute of Estate Agents (MIEA)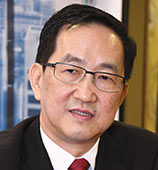 There was confidence in both the secondary and primary markets in 2018. Despite pre-election jitters and post-election uncertainty, many real estate practitioners and firms did well. We anticipate an uptick in transactions before the new Real Property Gains Tax, as announced in Budget 2019, kicks in on Jan 1.
A stronger economy and political stability will help build confidence and encourage consumers to enter the property market again. I believe 2019 will be a better year after the announcement of Budget 2019. The housing and finance ministries are playing an active role in mitigating the imbalance in supply and demand of properties by introducing and proposing effective and practical measures.
We anticipate stronger sales in the affordable residential range, especially for first-time buyers as there will be generous stamp duty exemptions while developers will come up with attractive packages to promote their unsold stock. Both homebuyers and investors can expect to see more attractive packages and opportunities.
Meanwhile, Rehda has committed to the government to reduce the prices of houses in new projects. The strategy is to leverage the properties where waivers on stamp duty are given. We hope developers will engage only registered estate agencies to market their products to ensure legitimacy and enable stakeholders to play a greater role.
Our wish list for the new year includes higher provision for mortgages within the components of the household debt — mortgages are being restricted due to overall household debt-to-GDP — and to find new mechanisms for loan approvals for first-time buyers of family homes.
Michael Geh
Senior partner of Raine & Horne International Zaki + Partners Sdn Bhd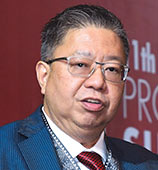 The Penang domestic market was sluggish in 2018. Despite this, I observed many things happening in the market. For example, the secondary market still was active, if somewhat sluggish.
In the primary market, developers gave rebates and incentives such as cash-back schemes.
Many announcements were made in the last quarter of 2018, such as Rehda's residential real estate investment trust for the lower-income group, and peer-to-peer crowdfunding, such as FundMyHome. I foresee a convergence of technology and actions that will stimulate activity in the market in 2019. And it will mark an exciting time for the property market.
I want to focus on the homebuyers, as I think speculators have left the market. They should buy in convenient residential areas on the secondary market. I find the prices on the secondary market are stable. Buying products from developers is easy because of the special offers and rebates, but if you are wondering if this is the right time to buy a house, let me say there is never a right time. If the bank is willing to lend you the money and you like the place, just buy it. Sometimes prices cannot be chased. The property crowdfunding scheme is also an option. It is an innovative way to own property. But see a financial planner or someone who can help you understand the pros and cons of property crowdfunding before you commit.
My wish list is that the banks and financial institutions will continue to lend to those wanting to buy property. Also, be gentle with the first-time homebuyer. I also hope the secondary market will not be set aside in the convergence of technology and innovative products, but continue to be an integral part of the property market along with the primary market.
Foo Gee Jen
Managing director, CBRE | WTW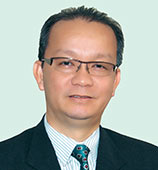 The first half of 2018 was again subdued. Compared with 1H2017, total transaction volume declined 1.4% to 149,889 units while total transaction value dropped 0.1% to RM67.7 billion. The average value per transaction was 2.9% lower at RM336,051. Transaction volume and value in the residential market were down 0.7% and 3.6% respectively. The 2Q2018 House Price Index increased 1.7% year on year.
The commercial sector was more positive with transaction volume and value growing 3.5% and 31.8% respectively. The industrial sector remained the bright spot with transaction volume and value increasing 4.3% and 37.4% respectively. The outlook for the industrial sector is promising as logistics and warehousing are expected to be the future growth nodes on the back of infrastructure development and the creation of the Digital Free Trade Zone, both of which will be platforms for Malaysia to become a regional distribution hub.
Developers have restrategised in the last 1½ years due to the soft market, by trying to match demand in terms of price in the hope of spurring activity. Therefore, slight improvements may be expected in 2019. The other confidence boost comes from the change in government. Many are looking forward to more efficiency, transparency and deliberate spending, which will translate into long-term benefits.
Investors should continue to look for opportunities, including the secondary market, guided by the conventional real estate principles of prime location, quality property and accessibility. Acquisitions of commercial properties should tap prime locations backed by yield fundamentals. With the emergence of e-commerce, continued foreign interest and the ongoing establishment of the DFTZ, Malaysia has the potential to become a regional distribution hub. Thus, industrial properties that support logistics, warehousing and supply chain activities will be in the spotlight.
After more than six months under the new administration, I think Malaysians have to be patient with any forthcoming changes. There will be short and medium-term pain and uncertainty due to policy changes, but we have to keep our heads up for a better future.
I would hope to see more concerted efforts and streamlined actions between federal and state governments when addressing affordability issues. State-level housing policy should be consistent and deliberate by taking into account locals' needs. For instance, the affordable price should be defined by locality based on local households' income. There should also be a standard bumiputera policy implemented across states to promote fair distribution of housing across the country, as well as a standardised time frame and clarity in due process to release unsold bumiputera units. A question that should be considered is — should the bumiputera discount apply to all products, including high-end properties?
The government should reconsider the MRT3 project as it is the circle line that will integrate the rail transit systems. An assessment of the comprehensiveness and efficiency of the overall rail transit network in the absence of MRT3 should be done. If cost is a concern, a public-private partnership could be considered.
Sulaiman Akhmady Mohd Saheh
Research director, Rahim & Co International Sdn Bhd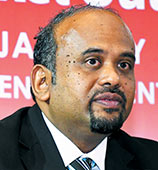 The GE14 result has created a sense of elation in the market, resulting in improved sentiment as indicated by the MIER Consumer Sentiment and Business Conditions indices. However, due to the current state of the economy and an uncertain global economic environment, the property market has yet to see any real improvement.
The decline in transactions softened with a smaller year-on-year fall of 2.4% in 1H2018 (149,889 units), compared with a 6% drop in 1H2017. Value of transactions declined with a year-on-year fall of 0.1% in 1H2018, compared with a 4.5% increase in 1H2017.
As at 1H2018, the number of unsold completed residential properties stood at 41,998 units worth RM26.84 billion — including serviced apartments and small office/home office units. The number of launches and developers' sales performance have declined. Some projects have performed well due to their concept, product, location and marketing strategies. The office and retail markets saw a further fall in occupancy rates, which was made worse by the projected entry of new supply in the next few years.
Developers continue to focus on the affordable market — units priced below RM500,000 — due to demand. A few notable initiatives from private developers, such as EcoWorld's Help2Own scheme and SDB's Reside and Own Scheme have created a buzz in the market.
It being a buyer's market, opportunities can be found in strategically located developments with amenities and transport infrastructure. They are made more attractive by the incentive packages offered by developers.
For commercial and industrial players, decentralised locations offer better prices with facilities and amenities of equal, if not better, quality. With more choices, investors should have good knowledge of the surrounding
area's potential and the overall market outlook to ensure long-term positive returns.
For 2019, we hope the government will encourage long-term house ownership to prevent speculation. As an alternative to buying a home, we wish for more effective measures to promote and boost the rental market. This will complement the cash management education that the government should aggressively promote to ensure future homeowners are able to service their loans.
To attract businesses and investors to the property market, affordable prices should be complemented by a friendly business environment. In the light of recent cost-cutting and mega project revisions, the provision of public transport should not be compromised as it will create a holistic effect on the overall cost of living. Not only does it provide a publicly accessible link between suburban and urban areas without reliance on privately owned vehicles, but well-connected public transport will also encourage more foot traffic in high-density areas. This creates a decentralised spread of foot traffic to other commercial spots that are not centrally located, boosting business.
Sarkunan Subramaniam
Managing director, Knight Frank Malaysia
Overall, the market has held on relatively well in 2018. A lot of developers still faced issues in selling their properties and gave out a lot of incentives.
Although there was a glut of commercial properties and rents were under pressure, the market was not that badly affected. Only certain projects where cash flow was not properly planned faced issues. Others have done reasonably well.
The new year will be interesting. The stamp duty waiver will be a catalyst for the housing market in the first half of 2019. There will be more clarity in the market and it will be on the road to recovery. The government certainly has other issues to resolve at the moment, but I am hopeful things will clear up towards the second half of 2019.
There are plenty of opportunities for home buyers, with developers offering all sorts of incentives and discounts. A smart buyer who has saved up their money will be able to purchase a home.
There are also new products, such as the innovative FundMyHome, that will help the investors' market. Perhaps there was some initial confusion with the P2P financing and FundMyHome, but after hearing the explanations, it is clear that it is different from other P2P financing. New vehicles like this will trigger more investment in the market and will help developers remove their excess stock.
In terms of strategy, generally investors will maintain a wait-and-see attitude towards the 2H2019. There are two types of investors — retail and institutional. Retail investors are those looking for shop offices and smaller commercial projects, whereas institutional investors are those that invest in larger properties that are typically worth RM300 million and more.
Retail buyers will hold off at first, but hopefully things will pick up towards 2H2019, once the market becomes more active due to the stamp duty waiver. Nonetheless, retail investors will remain wary of investing in commercial properties due to the glut. Institutional investors will continue to be drawn to buildings that are in demand, well-occupied and well-managed, rather than speculative developments.
I wish that for foreign investors will regain their confidence in the country. I also wish for stability, tolerance and unity of Malaysians, which in turn will benefit the country in terms of investment. I hope for more proactive policies by the government that are sharp, streamlined [and will benefit the property market]. There must also be good implementation of these future policies.
We also need to think of means and incentives to stimulate the economy to alleviate the glut of commercial properties bring in more investment. Perhaps the federal government will have to figure a way to bring the different states [with different policies] together and to sell Malaysia as one. We need to have a unified approach to stimulate the economy.
Samuel Tan
Executive director, KGV International Property Consultants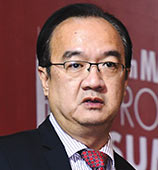 The Johor property market remained lacklustre in 2018, with a generally flat performance. The sentiment is still cautious with buyers adopting a wait-and-see attitude. In 2019, there may be some improvements in 2H2019. Hopefully, the economy will be robust enough to sustain growth and demand.
There are still opportunities. Investors and home buyers can look for distress sales and land.
Distressed properties may not be only properties up for auction but those that need a quick sale. Land, if it is in the right location, will see a higher appreciation in price than houses. However, research needs to be done to explore such opportunities.
In 2019, we hope there will be no additional taxes, which will dampen sentiment, and that our housing policies will be liberalised to encourage foreigners to take up the excess in the market.
Datuk Christopher Boyd
Executive chairman, Savills Malaysia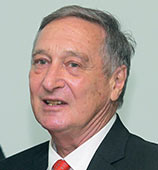 The market remained sluggish in 2018, so all those analysts who predicted a recovery, kindly leave the room. It shows that one election result is not strong enough magic to make 38,500 unsold properties disappear. Over 70% of the overhang is in Johor, Greater KL and Penang — in that order.
I think Greater KL will begin to recover in 2019, because it has the lowest percentage of unsold units and the broadest-based economy. There was a slight pickup in the value of transactions and loan approvals in the secondary market in 2017, and to a lesser extent, the primary market.
Now that the dust has settled on the 14th general election, we do anticipate some improvement.
I would focus on the Klang Valley and look hard for bargains in the secondary market. Older landed houses priced around RM1 million — the threshold for foreigners to buy in the Federal Territory — and good quality well-managed strata properties in Bangsar are my picks.
For the new year, my wish is that there will be lower hurdles for foreigners buying in Selangor and Penang; Sabah becomes the coolest place on Earth for eco-tourists; and Netflix makes a blockbuster series about anything so long as it's all filmed in Peninsular Malaysia.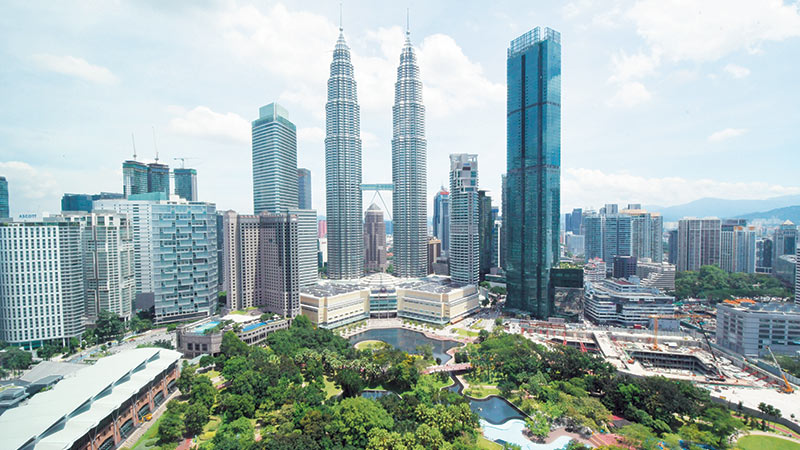 Y Y Lau
Managing director, JLL Malaysia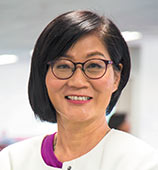 The residential sub-market continues to moderate due to the mismatch of supply and demand. Transaction volume and value dropped in 1Q2018 by 4.8% and 13.5% respectively, as reported by the National Property Information Centre (Napic).
Activities in the Greater KL office market were mostly tenant movements. Increasing new space with attractive offers is driving a marginal moderation in average occupancy rates. Asking rents are increasing in KL Fringe and declining in KL City, despite both recording a decrease in occupancy. Many prospective tenants are still cautious becasue of market uncertainty.
The retail market is still generally robust in KL City Centre. Regional and popular malls are reporting strong revenue and above 95% occupancy, while several neighbourhood malls are struggling. The retail market will largely depend on its sales performance. Organic growth without depending on external factors, such as tourism, will be challenging for the retail market.
The industrial segment was relatively the best performing market in 1H2018. Napic reported that transaction volume and value saw significant year-on-year growth at 3.8% and 37.4% respectively. Selangor continues to attract industrial buyers, followed by Johor and Perak. The future of industrial and logistics property will largely be related to technological growth, especially e-commerce.
The oversupply issue, which is more critical in the residential and commercial sectors, resulted our belief that the industrial market has the best  in short-term potential.
As GDP growth for 2019 is forecast at 4.9% (2018: 4.8%), the current situation in the office segment is expected to continue. While foreign direct investment does not look highly promising for the year, we may see increasing occupancy rates in KL Fringe as no new supply is scheduled for 2019. If the increase in global crude oil prices is sustained, we may see expansion in the oil and gas sector that will improve demand in the city centre.
The co-working market is worth a look as well. The exact numbers are unclear, but what is clear is that incoming large players, such as WeWork and Compass, clearly indicate the growing interest in this type of space.
Going forward, there should be more focus on attracting FDI as it will boost all sectors of the property market. The future is in a capital-intensive economy instead of labour-intensive. As foreign entities are embracing technology, we cannot afford to be outdated.
Developments should be more demand-driven in order to reduce the mismatch that has affected several sectors. For issues such as affordability, we need to take a step back and realign our focus to the original objective.
Improved economic drivers, such as an attractive tax regime, better fiscal measures, and a more efficient, cleaner and transparent bureaucracy will benefit all sectors of the property market. To reiterate, industry players' trust in and support for the government have never been more important than now. We need to work together to improve the economy in these challenging times.
Tang Chee Meng
Chief operating officer, Henry Butcher Malaysia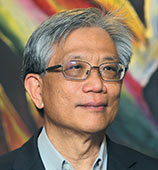 As expected, the months leading to and the period immediately following GE14 saw a lot of uncertainty and hesitation. This affected investor confidence, leading to reduced buying activities coupled with weaker consumer sentiment, which put a damper on the property market. While the amount of unsold stock has increased substantially, statistics from the National Property Information Centre showed only a slight decline in volume and value of transactions in 1H2018.
Most developers focused on the affordable housing market — the segment priced from RM300,000 to RM500,000 — in 2018, given the slower market and weaker demand for high-end homes over the past few years. This market segment may be boosted by some of the measures announced in Budget 2019.
We could begin to see some signs of recovery in 2019 provided the current US-China trade war does not lead to a global economic meltdown.
This is a good time for investors to buy their dream homes as the soft market has forced developers to offer attractive discounts, rebates and other freebies as well as easy payment and developer financing schemes. The exemption on stamp duty for first-time homebuyers and an innovative peer-to-peer (P2P) financing platform, announced in Budget 2019, are added advantages.
However, this is not the right time to engage in short-term speculative buying. For investors, the strategy should be to choose the right location, invest for the long term and buy either a completed product or from a developer with the financial strength to complete the project.
For the new year, I hope the government will review its policies, approval procedures and time frames, including compliance costs imposed on development projects, particularly for affordable homes. This can help bring down costs and house prices in the long term. The government should also make available more land to build affordable homes and relax lending guidelines, which could lead to a general recovery of the property market and help first-time buyers.
Eddy Wong
Managing director, Nawawi Tie Leung Real Estate Consultants Sdn Bhd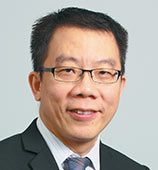 The market in 2018 was subdued due to poor market sentiment and the tight credit situation.
While the household debt-to-gross domestic product ratio moderated to 83.8% in 2Q2018, speculative activities in the property market are discouraged by maintaining a tight credit environment.
In 2Q2018, the residential property overhang — defined as unsold completed properties that have been on the market for more than nine months after launch — increased 23.8% quarter on quarter. It is most pronounced in Johor (5,988 units), followed by Selangor (4,694). About 39% comprises properties priced above RM500,000. Affordability remains an issue and the government is looking at various measures to alleviate the situation, with the construction of more affordable housing.
The market is expected to remain challenging in 2019 in view of the volatility in the global markets due to the US-China trade war, rising US interest rates, the strengthening of the US dollar and the resultant pressure on emerging market currencies, as well as the generally weaker outlook for the global economy.
Locally, there are continued concerns about the worsening property market overhang and affordability issues amid the tight credit environment. It may take a while longer for the residential market to improve and any recovery will likely be fragile. For the office and retail sectors, the severity of the oversupply situation may take some time to resolve and we expect demand to remain soft.
This is a good opportunity for owner-occupiers to buy as developers are offering many incentives and freebies to sell their properties. Investors should do their homework and seize this opportunity to pick up bargains. It is good to adopt a longer-term view of the market and if you do not already own a property, it is a good time to start looking for one. There is no need to be too concerned about the current depressed sentiment as the market will eventually recover. Look for properties with good access to amenities that are well connected and located in good neighbourhoods.
You may be surprised that the prices are quite reasonable in today's price-sensitive market.
My wish for 2019 is for the Malaysian economy to strengthen further and that household incomes can rise to keep pace with the rising cost of living. We are all encouraged with the tough but prudent initiatives taken by the new government in regard to the direction of the economy and, hopefully, that will translate into a better future for all of us.