This article first appeared in City & Country, The Edge Malaysia Weekly, on September 14, 2020 - September 20, 2020.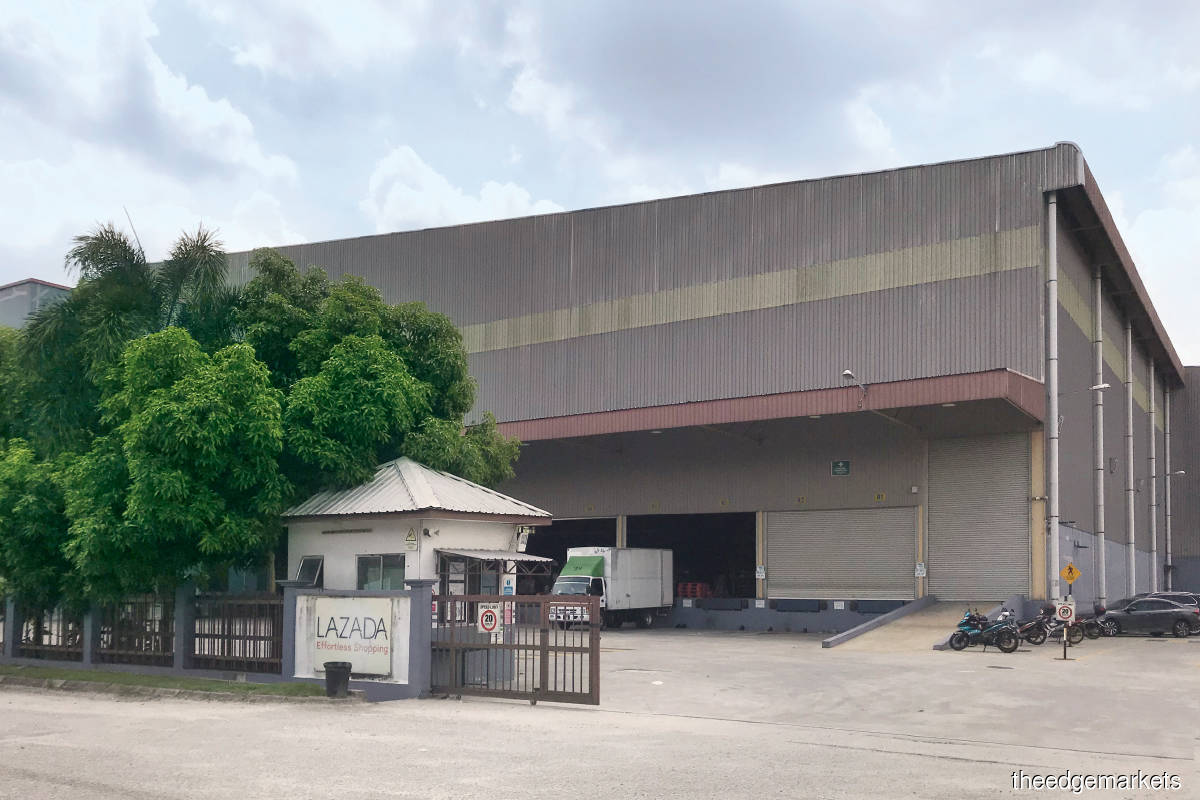 The Covid-19 pandemic has disrupted Malaysia's economy and the property market has not been spared. Each sector of the market has its own struggles and their outlook is rather worrying, according to property experts.
The trading and leasing business has been affected in general, except for one sector — logistics warehouses. Property experts say this segment continues to see stable prospects in terms of leasing.
According to JLL Property Services (M) Sdn Bhd country head YY Lau, the logistics sector could be a silver lining in the current market and a higher demand for space is expected.
The overall supply chain was disrupted during the Movement Control Order (MCO) period. However, the demand for warehouses recovered when most businesses resumed after the Recovery MCO (RMCO) was announced, she says.
"With production resuming, leasing demand increased as more space was needed to store the manufactured goods before exporting. Some logistics players reported an increase in business activity, driven by — among others — the fulfilment of backlogged orders by various industries such as raw materials for manufacturers and retail products," says Lau.
CBRE | WTW managing director Foo Gee Jen agrees that there was definitely a surge in demand for logistics warehouses during the MCO period and it has been growing since, with e-commerce being the main driver. "E-commerce has been an eye-opener as the public had no option but to bypass conventional retail and purchase online," he says.
The feedback from the ground indicates a positive intention for space expansion among logistics players and investors, he adds. "Leasing enquiries in this sector have been forthcoming throughout the MCO and RMCO periods, whereby some logistics service providers have been actively pursuing new contracts."
Unlike the retail, hotel and office sectors, where tenants are asking for discounts or moratoriums on rent, no such request was seen being entertained in the logistics sector, observes Area Management Sdn Bhd executive chairman and Alpha REIT Managers Sdn Bhd chairman Datuk Stewart LaBrooy. "It is still a landlord's market."
Meanwhile, Knight Frank Malaysia executive director of capital markets Allan Sim notes that existing tenancies will be stable as many tenants will continue to observe their lease covenants that they had previously committed to. But there have been changes to the leasing market since the RMCO was announced, he says. "Decision-making for new leases was slow during the first and second quarters. However, the leasing market has picked up and seen more activity in the third quarter."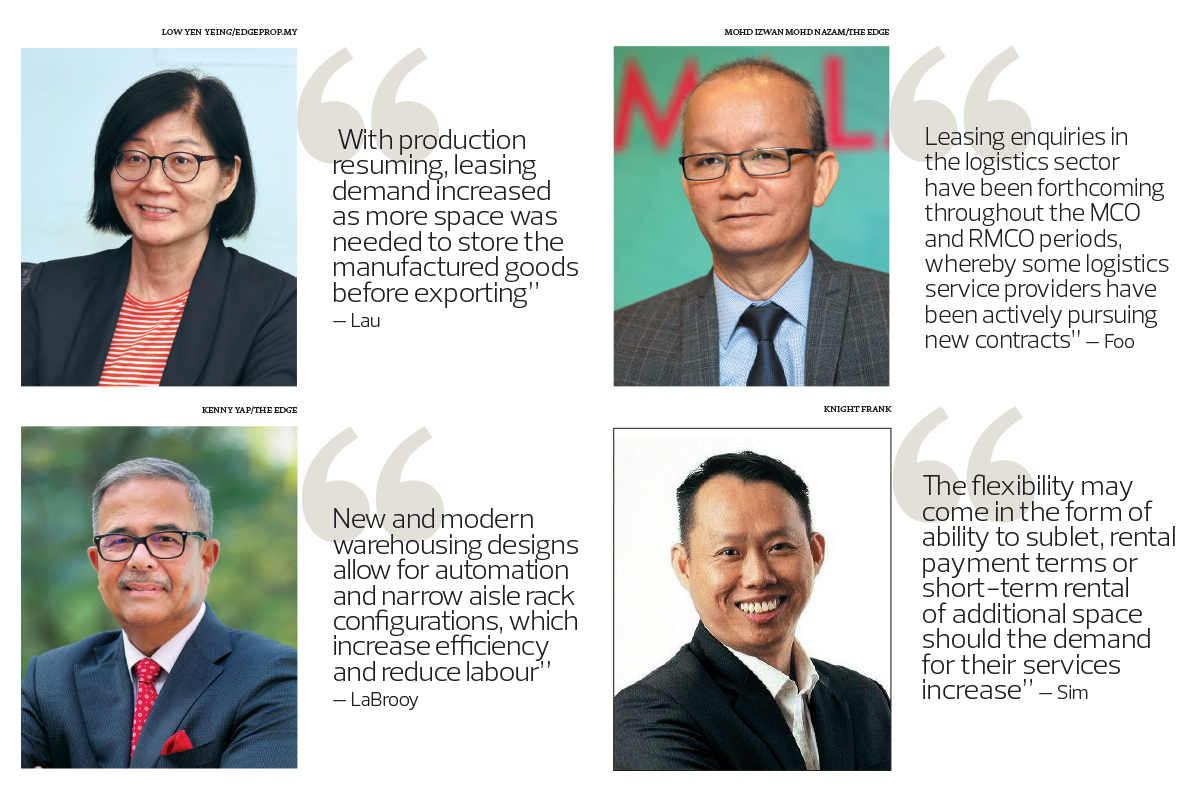 Rents
Overall, the rents for logistics warehouses have increased over the past five years, say property experts. LaBrooy notes that the upward trend is especially seen in sought-after locations such as Shah Alam, Port Klang and other strategic locations in the Klang Valley.
"This year, with the pandemic driving the demand for warehousing and the lack of supply, we have seen prime locations raise rents by 10% to 20%. However, some locations have seen a drop in rents, but those are older units that are unfit for use and so cannot charge a premium," he says.
CBRE | WTW's Foo concurs. "In the Klang Valley, prime areas like Shah Alam and Port Klang would stand firm on the higher side of market rents while other industrial areas could experience some pressure. Overall, the medium- to long-term rental projection remains neutral."
He points out that at this juncture, tenants would look for rental relief while landlords would prioritise tenant retention. In terms of demand and rents, the prospects are still looking very positive in the long run.
Meanwhile, Sim opines that the higher rents are due to the completion of newer warehouses that have better specifications. Lau agrees, saying that modern and good-quality warehouses in strategic locations will always see high demand as they are backed by rising production output and the expansion of the e-commerce sector.
She notes that logistics warehouses monitored by JLL Malaysia have seen a compound annual growth rate of more than 4%. Nevertheless, some warehouses — especially traditional ones in less popular areas — have experienced stagnant rents over the last few years.
"Logistics players are rent-sensitive due to the nature of their business as many logistics companies operate on low margins and large volumes for economies of scale. High rents may add further pressure on their profit," says Lau.
She notes that rents for warehouses were under slight pressure at the beginning of the MCO period and tenants whose operations were affected by the supply chain disruption would try to negotiate for lower rents or rebates. "Nevertheless, in the medium to long term, we are expecting to see a moderate increase in rents for both renewals and new leases. This is backed by the increase in demand, especially from sectors such as pharmaceutical and fast-moving consumer goods (FMCG)."
Sim believes that the asking rents are still holding for the time being. However, rates will be impacted if there are more announcements of factory closures in the coming months, given that the demand for logistics warehouses is still largely underpinned by manufacturing supply chains.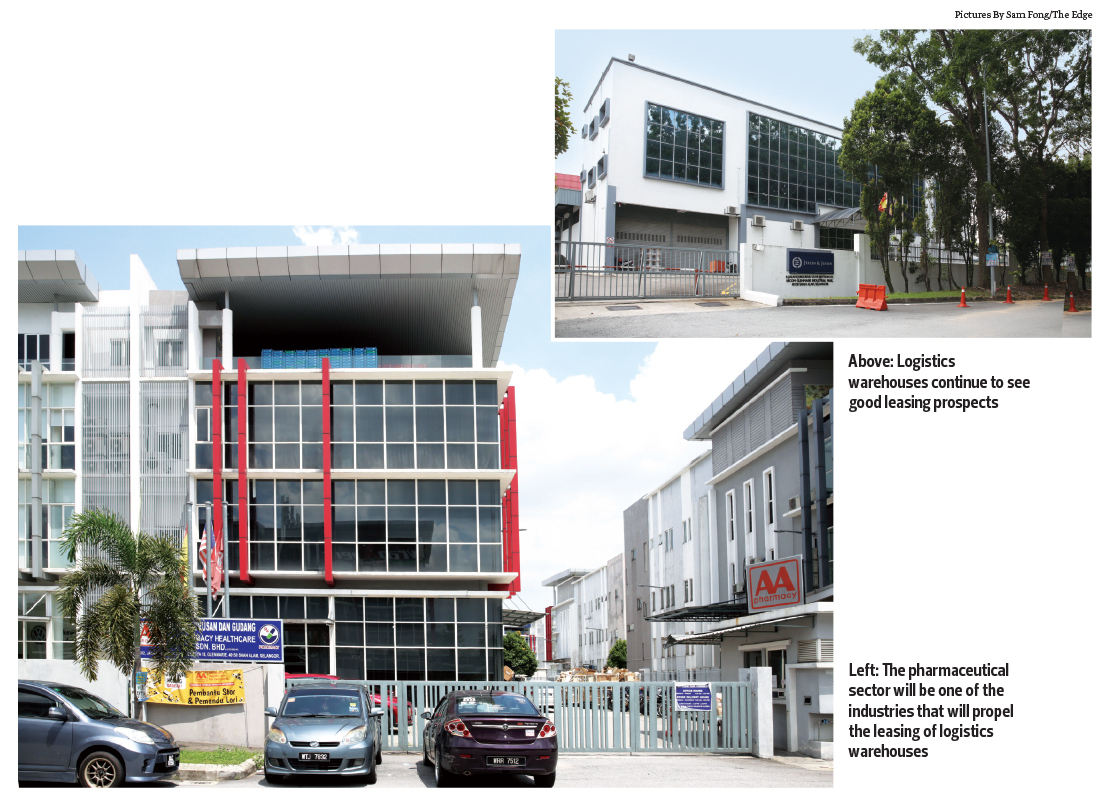 Tenants' demands
Moving forward, one of the key demands of tenants will be flexibility, says Sim. "The flexibility may come in the form of ability to sublet, rental payment terms or short-term rental of additional space should the demand for their services increase."
Lau concurs. "As the turnover of products can be even higher in a very short period of time, developers or logistics players offering flexible sizing and lease terms with options of skilled, efficient labour to handle and ship the products will be preferred."
In the medium to longer term, she foresees a possible demand for automation and robotics in operations to reduce the dependence on hard labour and to increase efficiency. "This includes, but is not limited to, the use of automated storage systems, self-picking shelves and automated conveying equipment," she says.
Area Management's LaBrooy points out, "New and modern warehousing designs allow for automation and narrow aisle rack configurations, which increase efficiency and reduce labour."
He notes that operators are discovering it is the availability of labour and its costs that are hitting their profitability. Hence, as the operators move towards automation, they will be looking for the most modern and well-built facilities to invest in for their new warehouse system. "There will be a rush for new quality warehouses in the future."
CBRE | WTW's Foo says, "From a long-term perspective, conventional aspects such as infrastructure will continue to be a key assessment of tenants. Apart from physical infrastructure such as roads that boost connectivity, tenants are also assessing the technology-readiness to leverage e-commerce and Industrial Revolution 4.0."
In contractual terms, tenants are seeking additional clauses such as early termination and downsizing rights, he adds.
Foo believes that the demand for logistics warehouses will be aligned with the long-term prospects of a striving e-commerce industry and Malaysia's bid to become a regional distribution hub. "In the context of the pandemic, warehousing could well benefit more. Warehousing practices could go from just-in-time to large inventories so as to mitigate any disruptions in the supply chain that could be caused by an abrupt lockdown," he says.
Industries that will propel the leasing market
According to property experts, e-commerce is the shining star among the various industries expected to remain resilient in the current situation and it is anticipated to propel the leasing of logistics warehouses.
"This growth trend will continue post-pandemic as the adoption of e-commerce rises, boosting the need for more last-mile distribution hubs and logistics centres and driving the leasing market of the logistics warehouse sector," says Sim.
Since the MCO, many late adopters of e-commerce have been incentivised to try out online shopping as a means to purchase groceries or essential items, he observes. This will further accelerate the growth of last-mile delivery fulfilment centres and logistics services for e-commerce. Hence, the rents for logistics warehouses may be somewhat bolstered by the increased demand from e-commerce businesses.
JLL's Lau notes that multiple smaller satellite warehouses may be the direction forward to ease last-mile delivery concerns. "Although the market has yet to return to pre-outbreak levels, we observed that the e-commerce sector continues to flourish as many Malaysians prefer online shopping. The growth in domestic consumption has resulted in a growing need of interstate transport, which partially resulted in the rising demand for warehousing and sorting facilities," she says.
Lau observes that there has been an increase in leasing demand from pharmaceutical and food and beverage (F&B) companies. "Some of these companies require environment-controlled warehouses, the supply of which is scarce at this point in time."
The demand for third-party logistics (3PL) services are resuming, although it was hit by the global supply chain disruption at the beginning of this year, she adds.
Foo also points to manufacturing and 3PL services as key drivers. "Manufacturing will remain a steadfast economic driver in Malaysia while F&B and pharmaceuticals, being basic needs, will be a staple demand for logistics. E-commerce and 3PL services are expecting to see a strong growth trajectory in the coming years. Parallel to these, the industrial property market has seen a rapid emergence of warehouses in recent years."
LaBrooy notes that apart from e-commerce and F&B, the FMCG and grocery sectors will anchor the sustained growth for years to come.