This article first appeared in The Edge Malaysia Weekly, on May 31, 2021 - June 06, 2021.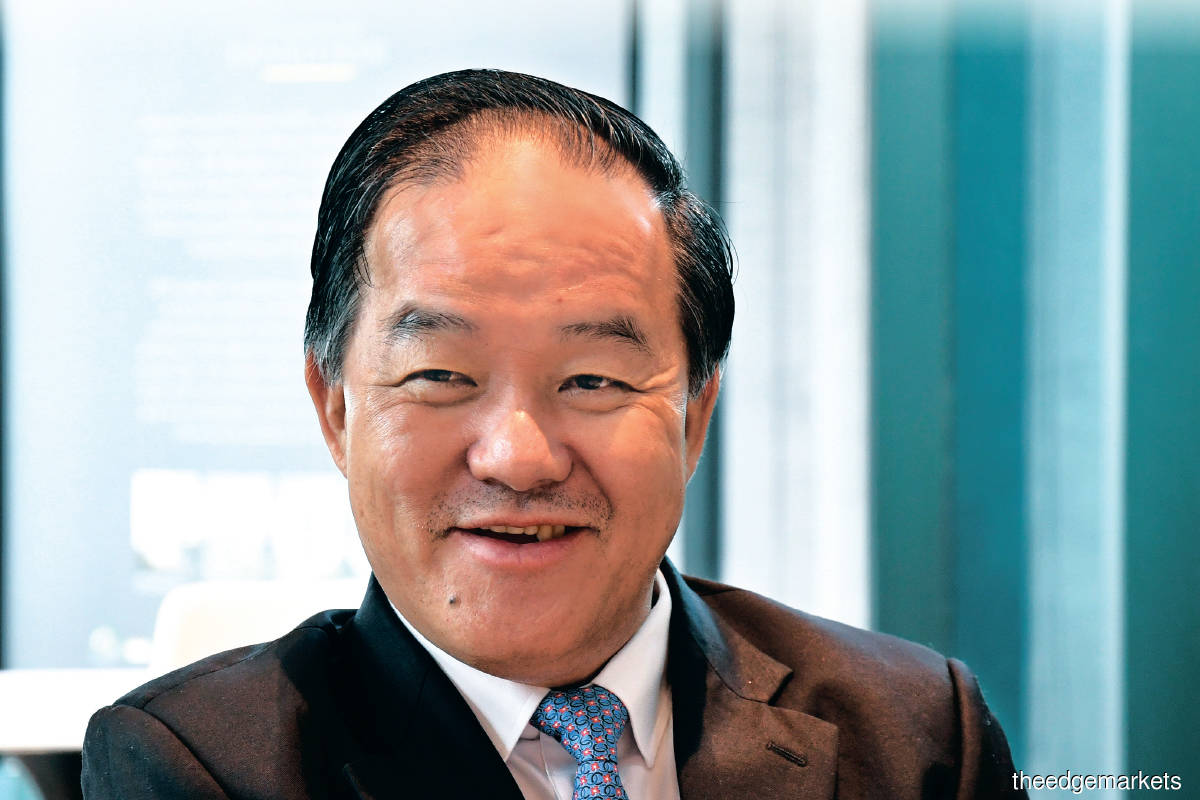 ON March 26, Datuk Tee Eng Ho and his brother Tee Eng Seng — via Amazing Parade Sdn Bhd — acquired Sime Darby Bhd's last block of a 10.89% stake in Eastern & Oriental Bhd (E&O) for RM93.5 million or 60 sen per share. The purchase brings the combined shareholding of Amazing Parade and persons acting in concert to 42.71% from 31.82%, thus triggering the 33% mandatory general offer (MGO) threshold.
The Tee brothers are the co-founders of Kerjaya Prospek Group Bhd (KPG). Having emerged as a substantial shareholder with an 11.18% stake in September 2016, Eng Ho became the controlling shareholder of E&O with a 49.74% stake on May 27.
E&O founding member Datuk Seri Tham Ka Hon, on the other hand, has seen his shareholding decline to 18.86% from a high of about 29% in August 2006.
Eng Ho, together with persons acting in concert — including Tham — held a 58.59% stake in E&O after the MGO offer closed on May 18.
Was there an arrangement between Eng Ho and Tham that led to the former taking over management control of E&O? Note that Tham has been spending most of his time in the UK.
In a recent interview with The Edge, Eng Ho says it was not his intention to have the controlling stake in E&O.
"We didn't talk about that … During that time in 2016, the market was booming. Tham asked me to come in together, but I am not involved in the company's operations at all.
"I was so busy with KPG that time … But now I have a bit of time and my financial position has become stronger," he says when asked about his accumulation of E&O shares over the past five years.
Eng Ho refutes the claim that there were call and put options made between him and Tham during that time.
"The first block of shares was from Sime Darby, then Tham sold some shares to me. Besides that, I also bought from the open market.
"Last year during MCO 1.0, I saw another investment opportunity when E&O's shares were trading at about 30 sen. The counter should not be at this value. That's why I bought about 110 million shares in March and April last year for about RM40 million," the 56-year-old says.
Eng Ho's stake in E&O had risen to 21.92% at the end of April 2020 from 13.95% in July 2019. During that period, Urusharta Jamaah Sdn Bhd ceased to be a substantial shareholder of E&O.
Eng Ho's recent purchase of shares in E&O is based on his belief that the property market will see light at the end of the tunnel by year-end or next year.
"I am a long-term player … I talked to Sime Darby after getting to know that it was planning to sell its stake in E&O. It was good timing because I am very confident about the property market."
Two weeks after the MGO, E&O's long-time investor, Singapore-based GKG Investment Holdings Pte Ltd's Goh Geok Khim, who had been paring his stake, ceased to be its substantial shareholder.
Eng Ho, who was appointed to the E&O board as a non-independent non-executive director in June 2017, was redesignated as executive chairman on May 12.
Is Tham exiting E&O?
With Eng Ho gaining control, does it mean Tham, who is focused on the hotel operations and the UK market, will slowly exit E&O?
"He (Tham) never mentioned about that. E&O is like his baby. But his children don't want to come back here and he likes to stay in the UK.
"During the pandemic, it is not easy to travel here and there. So, it is a bit difficult for him to handle the Malaysian operation, but he will still report to the board, provide assistance and advise me," Eng Ho notes.
Tham was E&O managing director from May 1994 to June 2016, before being redesignated as deputy executive chairman. Prior to that, he served as an executive director of Land & General Group from 1988.
Tham remains on the E&O board after the recent corporate exercise. He led the group in the exercise to assume the rights and obligations of the 980-acre reclamation concession for the Seri Tanjung Pinang (STP) project in 2003.
Among the other major shareholders of E&O is businessman Tan Sri Wan Azmi Wan Hamzah with a 9.09% stake.
When asked about the value he sees in E&O, Eng Ho says he appreciates its premium branding, having undertaken many high-end property projects over the years.
"I have known E&O since 1996 when I did the first shoplot project for the company as a contractor. From a low to medium developer, E&O slowly became a high-end and premium developer. Its hotels are the best in Malaysia."
He says E&O's value is also reflected by its sizeable land bank, especially in Penang. Phase 2 of its flagship STP project, a master-planned seafront development on the northeast coast of Penang island, spans 760 acres.
In addition to 348 acres of land in Gertak Sanggul, Penang, it also has a land bank in the Klang Valley and Johor.
Valuation-wise, Eng Ho points out that E&O had net assets per share of RM1.22 as at end-December 2020, as well as a revalued net asset value of above RM2.
E&O shares have been on a downward trend since March 2017, hitting a low of 30 sen in March 2020 following the global equity market rout. The recent MGO has been well-received by the market, as evidenced by the rise in its share price to a high of 78 sen on May 28.
Year to date, the stock has risen 66.7% to close at 77.5 sen last Friday, valuing the company at RM1.07 billion. Nonetheless, its share price is still trading 63.6% lower than its high of RM2.13 in March 2017, owing to the bearish sentiment on property stocks, which have been battered by weak sales.
As part of its ongoing non-core asset rationalisation exercise, Sime Darby had been looking to sell its last block of shares in E&O following its demerger exercise in 2017.
Sime Darby first became E&O's largest shareholder 10 years ago when it bought a 30% stake for RM2.30 per share from Tham and several other major shareholders of E&O.
Sime Darby sold a 9.9% equity interest back to Tham in 2014 at RM2.90 per share. Another 10% stake was disposed of in 2016 at RM2.60 per share. The last disposal was that of the 10.89% stake two months ago at 60 sen per share.
"To me, I already paid a high premium to Sime Darby. When I bought E&O's shares last year, it was just about 30 sen. Even before I acquired the recent block of shares from Sime Darby, E&O's shares were only trading at over 40 sen," Tee says.
Independent adviser BDO Capital Consultants Sdn Bhd had earlier advised E&O's shareholders to reject the takeover offer as it was deemed "not fair and not reasonable". BDO noted that the offer represented a huge discount of RM1.52 or 71.7% to its estimated fair value of RM2.12 per share.
With his recent redesignation as executive chairman of E&O, Eng Ho, who has more than 30 years' experience in civil and building construction, now oversees three listed companies. Aside from E&O, he owns 71.65% and 56.39% of KPG and Kerjaya Prospek Property Bhd (KPP) respectively.
Eng Ho is KPG's non-executive chairman, while his wife Datin Toh Siew Chuon is executive chairman of KPP.
Born in Kampung Tehel, Melaka, Eng Ho worked for a small construction company in the first two years after graduating from Tunku Abdul Rahman College with a diploma in building technology in 1988.
In 1995, he formed property construction firm Kerjaya Prospek (M) Sdn Bhd, which did a reverse takeover of Fututec Bhd in early 2016.
Meanwhile, KPP assumed the listing status of its parent company GSB Group Bhd in January  2020 after a reverse takeover exercise.