This article first appeared in Personal Wealth, The Edge Malaysia Weekly, on August 5, 2019 - August 11, 2019.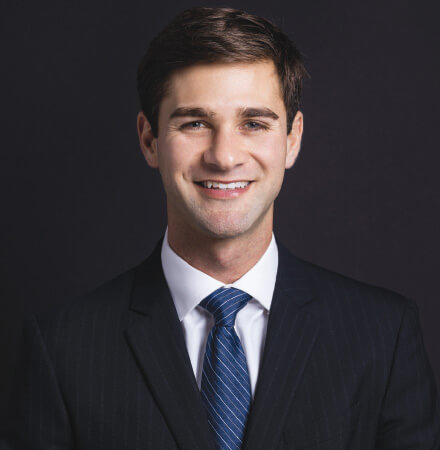 In the past, we had a population structure where there were a lot of young people supporting fewer old people in society. Now, the number of older people resembles that of younger people. We are truly shifting from a young, growing population globally to a much more stagnant, ageing population. - Jacobs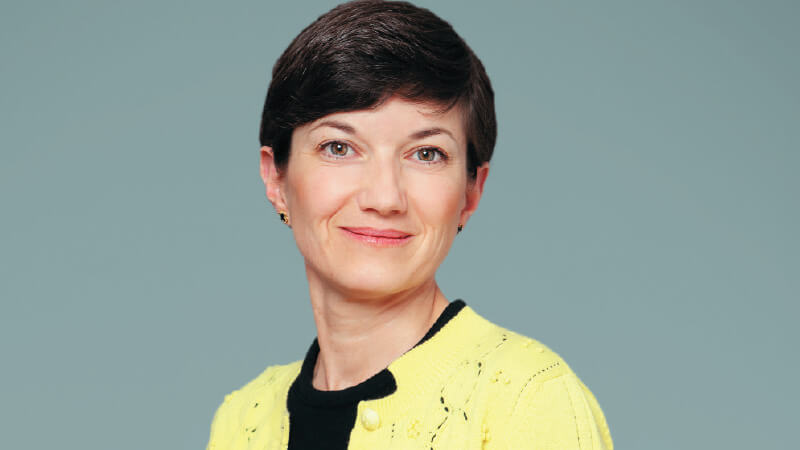 We think this golden age investing strategy at the end of an economic cycle is good as it can do well when everything is alright. But it is also inherently defensive. - Gaugler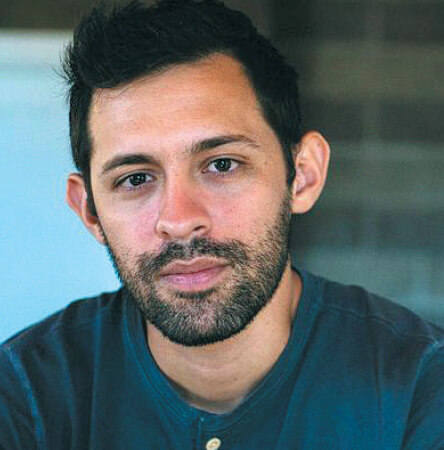 From an investment perspective, companies that manage to bring age-related deaths under control will make investors incredibly wealthy. - Noris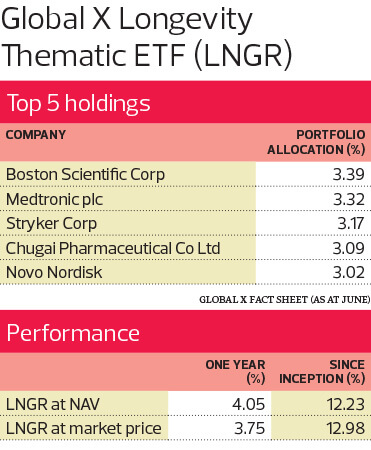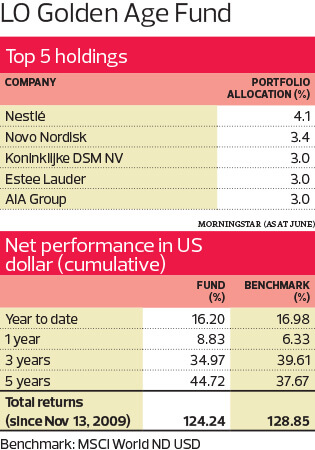 The world population is getting older, with the number of aged persons growing faster than any other age group. This huge demographic shift is creating greater demand for certain goods and services, which presents investing opportunities for those who want to ride this megatrend.
There are already investors focusing on the silver economy investment theme. Many have concentrated on the healthcare industry, which is expected to benefit the most from an ageing society.  Meanwhile, a niche group of investors are tapping into the emerging field of longevity science to extend lifespans.
Some players spotted the potential of this ageing trend a few years ago. For instance, several exchange-traded funds (ETFs) targeting this trend were launched BlackRock, Global X and Janus Henderson Investors in 2016.
"We launched three people-focused thematic ETFs that year. These funds stand to benefit from the changing demographics and consumer behaviour," says Jay Jacobs, head of research and strategy at US-based ETF provider Global X.
"So, that includes our ETFs that focus on millennials, health and wellness and longevity. One of the themes that stood out to us was the overall ageing of populations around the world."
He points out that people are living longer and experiencing a longer time in retirement because of better access to healthcare and nutrition. At the same time, people are having fewer children.
"In the past, we had a population structure where there were a lot of young people supporting fewer old people in society. Now, the number of older people resembles that of younger people. We are truly shifting from a young, growing population globally to a much more stagnant, ageing population. From a thematic ETF perspective, the question will be, which companies stand to benefit from the trend?" says Jacobs.
One of the earliest funds to catch this trend was the LO Golden Age Fund, launched in 2009 Swiss private bank Lombard Odier.  
The focus on the ageing population is important in this time of low growth and volatile markets, says Meret Gaugler, co-portfolio manager of the private bank's golden age strategy.  The main sectors it invests in are healthcare, financial, consumer staples and consumer discretionary, two of which can be defensive in nature.
"We think this [golden age investing strategy] at the end of an economic cycle is good as it can do well when everything is alright. But it is also inherently defensive," says Gaugler.
wealthier segment
What sets this ageing population apart from other generations is their wealth. In contrast with other generations, baboomers have stronger buying power. This means companies that can address the needs of this market have a good chance to grow faster.
"Many companies today are improving their offerings to appeal to the older, and usually wealthier, consumers in industrialised nations. They are doing it in preparation for the next downturn, as we have seen that baboomer consumers tend to spend during a crisis, especially those in Europe. They do not have a job to lose. They are twice as numerous as other generations, which means they have a lot to say politically, and they are not afraid their pensions will be cut. They bought their homes when these were cheaper and they have savings," says Gaugler.
Many market observers may say that seniors will be more risk averse when it comes to investments. But Gaugler says the opposite is true and points to the Japanese market in 2013, when the Nikkei was up nearly 60%.
"We knew that 25% of the population had retired, but they held two-thirds of net financial assets and 70% of all retail equity. It is not a young family with two small children and a new mortgage who is going to put their cash in equities. It is the people who already have a financial buffer and those who have benefited from the strong economy in the past 11 years," she adds.
The gap in spending power between the old and the young is widening. Her team's research found that US baboomers outspent millennials two times in 2014. Another set of statistics revealed that the disposable income of retirees in the US had gone up 75%, but has halved for those aged between 33 and 44 in the past 30 years.
"That is really a function of there being fewer opportunities in the real economy and more opportunities in the capital markets. In the West, there is a very lopsided distribution of wealth between generations. But for companies, it is a huge opportunity to tap into," says Gaugler.
According to the fund fact sheet (as at end-July) obtained via Morningstar UK's website, the LO Golden Age Fund saw a return of 8.83% over a one-year period, 34.97% over a three-year period and 44.72% over a five-year period.
Sectors in focus
Healthcare is the core focus of the Global X Longevity Thematic ETF. According to its latest fact sheet (June), healthcare equipment (34.37%), biotechnology (32.40%), pharmaceuticals (12.18%) and healthcare REITs (8.17%) were the top four sectors in its portfolio.
"We look at pharmaceutical companies that treat old age-related diseases such as cancer, Alzheimer's and Parkinson's disease. We look at medical device companies and those making walkers and wheelchairs, as well as companies that provide in-home services to the senior population. We also own some companies involved in healthcare real estate such as senior living facilities," says Jacobs.
However, the senior consumer theme is not one that interests Jacobs as the demand is less certain. "If you look at the available research, some people suggest [investing in] casinos and cruises. But consumer habits can shift and I do not know if the next senior population will be into those things as they have been in the past. What we do know is that they will need more access to healthcare," he says.
Similarly, the LO Golden Age Fund is focused on the four core sectors of healthcare, financial, consumer staples and consumer discretionary. Gaugler says people may assume that in an ageing society, the prevalence of serious diseases such as cancer would increase. So, it is easy to say that pharmaceutical companies will benefit as a result.
"We do not think [that is the case] because in healthcare, the challenges associated with an ageing population are budgets that are under stress and healthcare costs that are exploding. So for us, only players that are cost-conscious and help lower the overall healthcare burden will win," she adds.
Similarly, in the financial industry, Gaugler's team targets companies that help the elderly lead financially independent lives. This generation has accumulated a certain level of wealth, having benefited from a decade of economic growth. But given their longer life spans, they will need to save and invest their money carefully. The fund had about 15.9% exposure to the financial sector as at June, according to the fund fact sheet.  
"There is a real financial advice gap for that age segment. So, some of the financial companies we invest in can be bespoke wealth management firms that focus on clients in that age bracket. It can be life insurance companies that mainly sell pension products. It can also be an asset management company where the managers mostly handle money for pension funds," says Gaugler.
From the consumer product perspective, the senior population wants products that are not just practical but also offer them a good experience. The discretionary goods they like are oftentimes high-end goods as baboomers have more to spend than the younger generation.
"New categories have been created the silver economy in the last 10 years such as high-end therapeutics or food for pets. You are much more likely to see a dog being treated for autoimmune diseases today than before," says Gaugler.
"There is also food for epileptic cats at US$15 a day. Who pays for these things? Again, it is not likely to be a young family who has to pay tuition for two children. It is the older couple whose children have left home and their dogs or cats have taken on new importance in the context of the family."
In terms of geography, most of both funds' investments are primarily concentrated in the West, with 67% of Global X's portfolio and 56.7% of LO's in US-listed companies (as at June). That is because most of the companies developing solutions for the elderly are in Western countries.
"But it is definitely happening in China. So, some of those names can be added," says Jacobs.
Real estate is another area that many silver-economy investors focus on. This could be investments in healthcare REITs, which cover senior living facilities, hospitals and medical office buildings. Global X does not have much exposure to this sector because there are more biotech and pharmaceutical companies that meet their criteria, according to Jacobs. LO Golden Age Fund had about 3.2% exposure to real estate as at June.
The Manulife Shariah Global REIT Fund, which was launched in March, has some exposure to this senior living theme via medical centres and retirement homes, according to Jason Chong, CEO of Manulife Asset Management Services Bhd. "When we talk about REITs, people usually think of office spaces and shopping malls. Those are the traditional REITs in Asia. The difference between an Asia-centric REIT and a global one is that the latter is likely to have investments in healthcare and nursing homes in Australia and North America," he says.
"We are seeing populations age and that is happening in Asia, especially in countries like China and Japan. As these countries age, there will be a demand for nursing homes. If we learn from what is happening in the West, we could potentially see more of these kinds of REITs coming up in Asia."
Silver economy is a long-term play
Earlier this year, BlackRock identified ageing as one of the megatrends that would shape the global economy of the future. Other megatrends include climate change, resource scarcity, technological breakthroughs and rapid urbanisation.
To Gaugler, demographics is the "mother" of all the megatrends. "We have more people on the planet. But the reason we are not getting more growth, which should be the logical consequence, is that the age pyramid is upside down. It is mainly a function of people living longer and not because there are more young people," she says.
But the trend will not last forever. Investors have another 10 to 15 years to ride this theme, alongside the trend that the ageing baboomer generation has disproportionate spending power, says Gaugler. "At some point, that will ebb away. They will not pass on their money the way their parents passed it on to them. My grandparents knew the war, so they were savers. But my parents' generation are spenders."
The tastes of the ageing generation have also changed. For instance, people tended to buy certain iconic motorcycle brands when they were in their early fifties. But now that the majority of the baboomer generation have moved past that age group, those companies are struggling, says Gaugler. "It is very important for us to keep close tabs on that to make sure we really look at companies that benefit from the trend."
Regardless of changing tastes, the silver economy is still a long-term play compared with other popular investment themes such as technology. Jacobs describes it as a theme where patience is key. It has high-growth characteristics without the high valuations that come with technology stocks.
"I think it will only get more powerful in the longer term. It is a minimum of 10 years, frankly, if you are looking at the ageing populations of the US and Japan. If you wait 15 to 20 years, then you are looking at the ageing population in China," says Jacobs.
Emerging sectors
Venture capitalists (VCs) and angel investors are also looking to ride the ageing population theme. Some are focusing on technology start-ups that connect the elderly to medical services, nursing homes or care workers, for instance. FutureLabs Ventures, a venture builder and venture capital firm based in Singapore, looks at corporates that can adapt their services to target this age group.
FutureLabs builds and invests in ventures alongside corporates globally. The ageing trend is one of the things it is focusing on and the team likes companies that use data to identify the needs of the elderly. Life insurers, for example, are in a prime position to look closely at this population.
"They own the data and insights to life expectancy. So, they are in a position to understand what pension expectancy will look like and how much capital is needed. They can do [wealth planning] much better than a wealth planner today because they sit on a lot of personal and social demographic data. They know a lot about you monitoring your premiums and risk behaviour," says Joachim Vandaele, founding partner at FutureLabs.
Insurance companies in the future may no longer benchmark clients' risks against a cohort of peers with the same characteristics. "But maybe you can decrease your premiums if you live a healthier life than statistically anticipated," says Vandaele.
Financial organisations that target the elderly offering investment advice via robo-advisors are also interesting, he adds. "Another industry that I really anticipate will bring about interesting business opportunities is will planning. As we are living longer, you want to make sure you have thought about your end-of-life planning.
"We are also not prepared enough for that because in the last 20 years, we have added digital identities to our lives. I think digital asset planning is an underserved market."
FutureLabs is unable to disclose the companies it has worked with. According to its website, it has invested in and scaled more than 30 tech companies over the past five years.
The business of living longer
Another group of VCs and angel investors are targeting a newer area — treatments that can prevent age-related diseases. Over the years, researchers have been working on rejuvenation biotechnology, which uses solutions such as senolytics and stem-cell therapies. Both solutions target and delay the biological causes of ageing.
There are many of these VCs and angel investors in Europe and the US. Examples include Juvenescence, Apollo Ventures, the Longevity Fund and the Longevity Investment Network (LIN). LIN is an initiative of Life Extension Advocacy Foundation (LEAF) in the US, which brings together angel investors and ageing-focused biotech start-ups.
Javier Noris, board member of LEAF and founder of LIN, says anti-ageing solutions have a huge impact and profit potential. The industry has grown exponentially over the past decade as a result of breakthroughs in research to eliminate age-related diseases.
"We consider this to be the most important challenge facing humanity this century. It is the biggest untapped market in the world. From an investment perspective, companies that manage to bring age-related deaths under control will make investors incredibly wealthy," he adds.
Noris is a venture partner at Deep Science Ventures, a UK-based programme that brings together investors, experts and scientists to build science-based ventures. He also founded ScienceVest — a fund for hard tech and life science companies — in 2016.
Examples of rejuvenation biotechnology include the use of senolytic drugs to treat age-related diseases. The drug is used to get rid of senescent cells, or those that have ceased to divide but still produce toxins in the body. These cells are one of the hallmarks of ageing.
US-based Unity Biotechnology has developed two senolytic drugs, one of which is in clinical trials for osteoarthritis. The company was listed on the Nasdaq last year and counts Amazon.com founder Jeff Bezos and PayPal co-founder Peter Thiel among its investors.
Rejuvenation biotechnology also covers stem-cell therapies. It restores the body's ability to repair tissues, a function that is weakened as a person ages. Genome editing is another area that longevity investors target. It can be used to treat diseases such as cancer, which afflicts many of the senior population.
For instance, US-based Precision BioSciences has developed gene-edited CAR-T cell therapies for this cause. It changes a patient's T cells (an immune system cell) genetically so that it attacks cancer cells. The company was listed on the Nasdaq in March.
These companies are in various stages of development. Noris says the majority of the pitches his network hears are early seed or Series A stage start-ups or those in the initial R&D phase or very early Phase 1 clinical trials.
While most of the activities are currently in the US and Europe, he observes growing interest in Asia. Gero, for instance, is a data-driven longevity company based in Singapore. Among other things, the company develops predictive models of the ageing process to identify the biomarkers (biological indicators) of ageing.
"Governments such as Singapore's have actively voiced their intentions to support the industry over the coming decade. This is evidenced the relocation of leading figures in the longevity space," he says.
"For instance, Professor Brian Kennedy, who is one of the most influential scientist-entrepreneurs in the field, has moved to Singapore. He now leads the Centre for Healthy Ageing at the National University of Singapore."
Noris suggests that investors who are interested in this area join networks that have connections to established experts in the field. These people can help them ask the right questions when verifying the science behind these companies.
Noris is personally interested in companies working on parabiosis-related approaches to longevity. This refers to research that has shown that blood from young mice, when injected into older mice, can result in signs of rejuvenation. Scientists are trying to identify the rejuvenating factor in the "young" blood. US-based start-ups Elevian, Alkahest and Ambrosia are engaging in this research, although their approaches are different.
"Similarly, companies such as Rejuvenate Bio, which is working on gene therapy approaches [to rejuvenate dogs], are also extremely exciting," says Noris, who is also interested in tissue regeneration, genomic instability and stem-cell exhaustion.
Since its inception last year, LIN has grown to 100 members around the world. These investors virtually meet once a month to listen to pitches made start-ups seeking funding. Any investor is welcome to join via the LEAF website.