This article first appeared in The Edge Malaysia Weekly, on February 11, 2019 - February 17, 2019.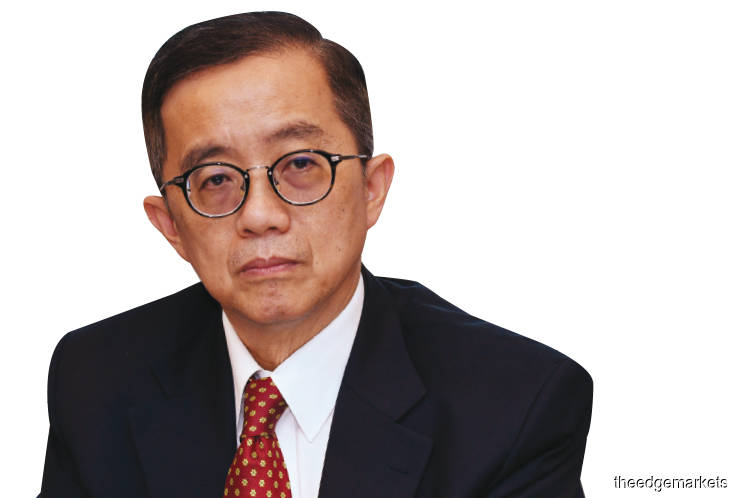 IJM Corp Bhd CEO and managing director Datuk Soam Heng Choon talks about the issues at IJM associate, Scomi Group Bhd
The Edge: What was the initial plan for Scomi Group Bhd (SGB) in September 2012 when SGB and its units first came under the IJM group of companies?
Datuk Soam Heng Choon: At the time of entry, IJM invested into SGB to gain exposure to the lucrative oil and gas sector through a company we felt was under-appreciated by the market and which had considerably restructured after years of rapid global expansion.
SGB had a strong position in the drilling fluids business in this region. Moreover, Scomi (Scomi Engineering Bhd, a unit of SGB) had an established track record in the monorail business when Malaysia was about to invest significantly in urban rail infrastructure. For a relatively small investment value, we felt it was worth taking a position.
 
In IJM's financials for the six months ended September 2018, it had RM161.72 million in assets held for sale. Does this include the stake in SGB?
No, it does not. SGB is classified as an associate in IJM's balance sheet.
 
We understand that SGB CEO Sammy Tse Kwok Fai was brought in by IJM and a party linked to him was supposed to surface as a substantial shareholder after a placement exercise. 
Is this accurate? If so, what was IJM's plan for SGB, and what became of it?
Sammy Tse was appointed by the board of SGB. He is tasked with turning the company around and to look for new investors.
It would be more appropriate for SGB to address any questions on placement exercises or emergence of substantial shareholders, or any material corporate exercise for that matter.
 
With SGB trading at 4.5 sen or thereabouts, what do you plan to do now?
I have been quoted in the past that IJM is willing to divest its stake in SGB. That position hasn't changed. At this juncture, we are still keeping our options open.
 
Will IJM privatise the company, considering that it is so cheap?
There are currently no such plans.
 
What do you make of Scomi Energy Services' recent distancing of itself from Scomi Group? For instance, earlier this year, a move to merge Scomi Energy Services with Scomi Group was shot down by Scomi Energy Services shareholders. More recently, Scomi Energy Services' board commenced an investigation into RM64.33 million lent to its parent, Scomi Group, as the advances were made without board approval, according to the filing with Bursa Malaysia. But the fact is that both companies have a few common directors and the auditors signed off the accounts. What in your opinion is going on?
The question should be posed to Scomi.
 
If you could turn back time, would you prevent IJM from buying into Scomi?
Global petroleum prices collapsed in 2014 and the phenomenal change in the fortunes of the oil and gas sector is well known. Everyone is wiser with the benefit of hindsight.
 
Save by subscribing to us for your print and/or digital copy.
P/S: The Edge is also available on Apple's AppStore and Androids' Google Play.