This article first appeared in The Edge Malaysia Weekly, on July 5, 2021 - July 11, 2021.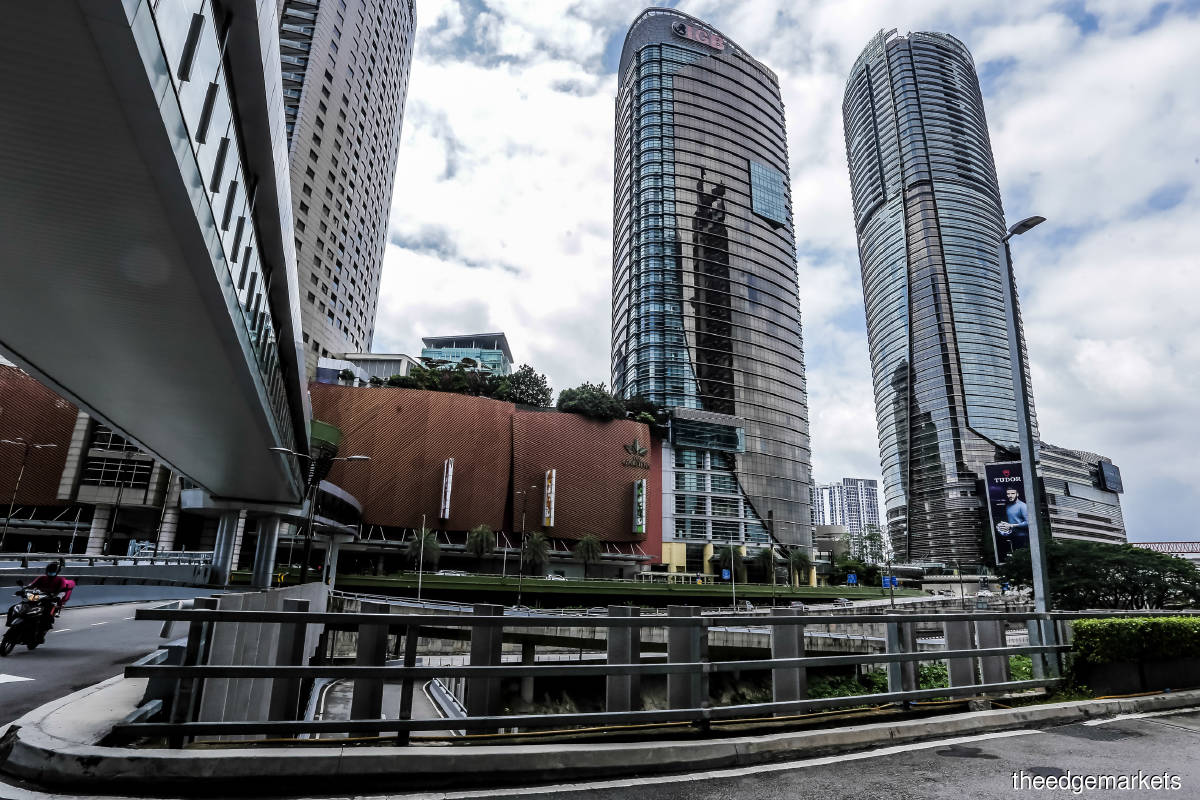 FOLLOWING the spin-off of the commercial property segment, IGB Bhd's next corporate exercise will be closely monitored, including the possibility of injecting the hospitality business into its REIT in the future.
"It is a sensitive question. Everything is for sale if the time and price is right. Who would have thought of this pandemic? It has stretched for more than 1½ years," says IGB Bhd group CEO Datuk Seri Robert Tan Chung Meng.
The group's hotels are spread across Asia, Australia, the US and the UK.
Besides that, it is mainly involved in property development and construction. But the approach for property development will be different in the future, according to Tan.
"We are an asset-rich company and we are an asset manager. We build and manage. We don't sell so much. That's why our development department is getting smaller. Whatever we build, if possible, will be kept to generate recurring income."
Will these assets be injected into the REIT eventually?
"This is not the idea. Everything has to be above board. If somebody can pay higher than the REIT, then they will get it. So, [it's] not to say that they (the REIT) will have the first right of refusal. Even if we want to sell to them (the REIT), shareholders might not allow it. We still have to go through the usual process because this is a related-party transaction," Tan stresses.
IGB is planning to use its land bank in Rawang and Kundang in Selangor as well as Labu in Negeri Sembilan for residential projects .
Last year, IGB's net profit tumbled 95.6% to RM9.25 million from RM208.67 million in 2019, owing to lower contribution from its business segments.
On succession planning within the group, Tan says, "I don't decide, but the shareholders decide. The directors know who is capable. We might not have a managing director [going forward]. We might just have executive directors to run individual departments and report to the board.
"My group is managed by professionals. I like to think that I am indispensable, but I am not. The company is on a very strong footing, so whether I am around or not, it is going to run as it is. Hopefully, the economy will be good and the bottom line will go up accordingly."
Meanwhile, IGB Real Estate Investment Trust (IGB REIT), as a pure retail play, has been reeling from the pandemic onslaught, putting a halt to the company's development plans.
"Not much can be done in this climate. We just try our best to manage the current situation," Tan says. Nonetheless, the REIT has been supporting its tenants and not many were forced to shut, he adds.
"We do have tenants (mostly fashion) that did exceptionally well when the lockdown was lifted. They had never seen this kind of turnover during the June to September period (in 2020). People still have money and the whole economy won't come to a halt."
IGB REIT's net property income fell 20.6% to RM316.68 million for FY2020 from RM398.79 million for FY2019. Annualised distribution yield was lower at 3.92% against 4.84% a year ago.
Mid Valley Megamall was the largest contributor at 73.1%, while the remaining 26.9% came from The Gardens Mall. The two malls recorded occupancy rates of 99.7% and 91.8% respectively.