This article first appeared in City & Country, The Edge Malaysia Weekly, on March 29, 2021 - April 04, 2021.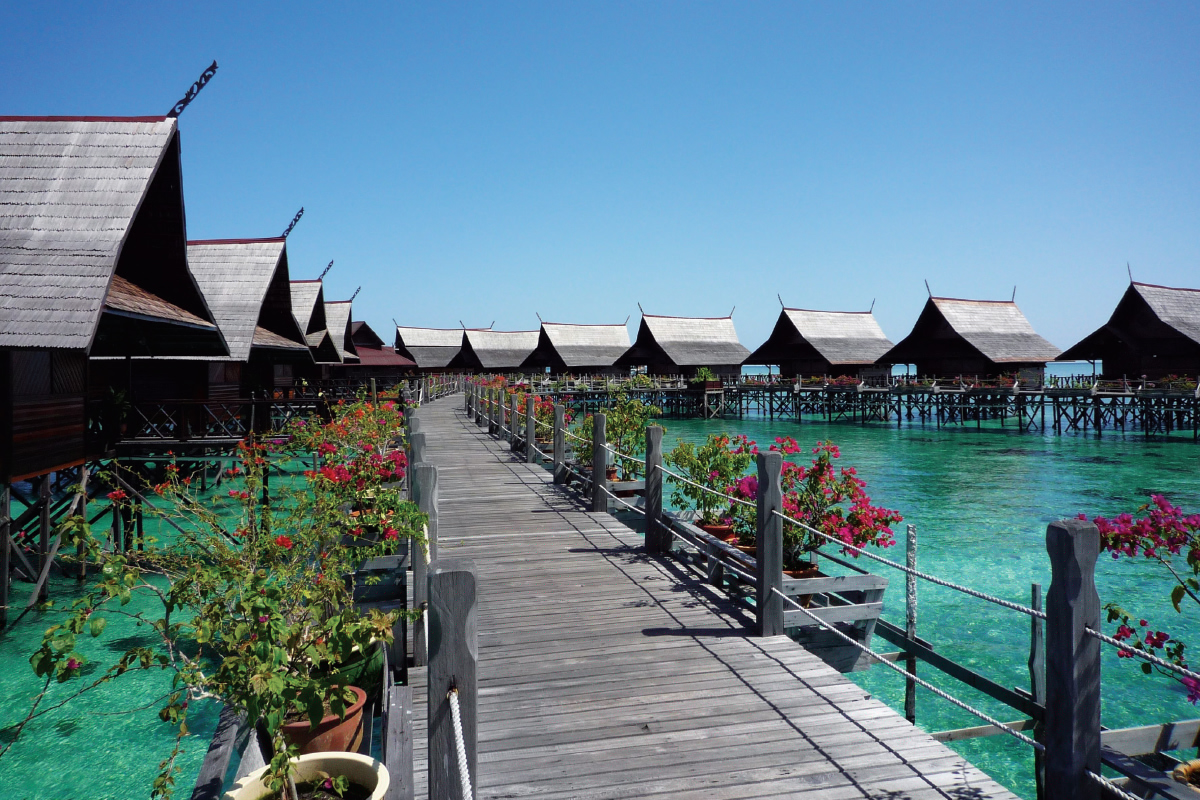 The Covid-19 pandemic has not only battered the hospitality industry, but is also likely to change the way people travel, at least in the near future.
Airbnb co-founder and CEO Brian Chesky in its latest travel report "From Isolation to Connection — Travel in 2021" writes: "Once people feel safe to travel, they will. But it will look different from before the pandemic … What people want from travel now is what they've been deprived of — spending meaningful time with their family and friends."
Chesky notes that travel this year will be more flexible, as more people are working from home. There will also be a drop in mass travel. "Wherever we go in 2021, for most of us, it won't be far from home. We will get in cars and travel nearby, dispersing to thousands of smaller cities, towns and rural communities, making tourism an important part of how local economies recover," he writes.
Based on Airbnb Malaysia's Travel Trends Survey 2021, Malaysians are yearning to travel in small groups with family and friends, enjoy slower-paced holidays and explore off-the-beaten-path nature destinations, says Amanpreet Bajaj, Airbnb general manager for India, Southeast Asia, Hong Kong and Taiwan. 
"We believe travel is resilient and will bounce back once restrictions have lifted … Once travel reopens, we believe Malaysians' desire to spend time with those closest to them in familiar, calming destinations that are close to nature will serve as the driving force for domestic tourism recovery," he says in a press statement dated March 11.
The Airbnb survey was conducted with global data analytics firm YouGov between Feb 4 and 8 to explore the travel preferences of Malaysians in 2021. Of the total of 1,140 Malaysians surveyed, 82% say they feel more connected with their families during the pandemic and 68% say they plan to connect with immediate family for their first trip, followed by friends (43%).
According to Airbnb's survey, affordability (72%) and safety (44%) are key priorities when choosing accommodation for their next trip, and more than half of the respondents are expecting to spend less than RM2,000 on travel expenditure this year.
When choosing travel accommodation and destinations, over 60% of the respondents say they often consider the environment and sustainability. The survey also highlights that the top go-to destination in the country is Penang,  followed by Sabah, Kuala Lumpur, Terengganu and Johor.
During a virtual briefing on March 11,Amanpreet said an Oxford Economics report, titled "The Economic Impact of Airbnb in Malaysia", found that the peer-to-peer accommodation platform contributed RM3.98 billion to Malaysia's gross domestic product and supported over 52,100 local jobs in the country in 2019. "According to that report, much of Airbnb's growth in Malaysia in 2019 was powered by the locals and domestic travel, with 63% of the guests staying in almost 66,000 Airbnb listings across the country."
Airbnb, which has accommodated over 800 million guests since it started in 2007, currently has four million hosts globally.
Zerin Properties managing director and CEO Previndran Singhe also observes a shift in travel behaviour to short-haul breaks and shorter itineraries. "The hospitality sector will be driven by domestic travel demand in the short term. However, significant recovery is only possible when the global travel trend returns to pre-Covid levels, which may not be so soon," he says.
Meanwhile, he observes that hotels are responding well and have increased their emphasis on health, safety and well-being. "The industry is also identifying new market segments, such as focusing on a certain age group and collaborations with tour operators for niche tourism like ecotourism." 
He is also seeing a strong emphasis on technology and digital solutions. "Seamless connectivity across platforms and devices is also growing more important for the industry with many hotel groups offering mobile and automated check-ins, virtual menus and digital concierge services and contactless payment, among others."
Pent-up demand to benefit domestic tourism
While the hospitality industry has been severely affected since last year, it did have a breather during the Recovery Movement Control Order (RMCO), when domestic travel increased because of pent-up demand. "Prior to the re-implementation of the Conditional MCO in 4Q2020, domestic tourism was observed to have gradually improved, as many started travelling locally, and took staycations and short getaways after staying at home for so long and being barred from international travels," says Savills Malaysia managing director Datuk Paul Khong.
That respite was short-lived, however, as the surge in Covid-19 infections led to the reinstatement of the MCO in most states early this year, posing a challenging start to 2021 for the hospitality sector.
With Covid-19 vaccines having reached our shores and the immunisation programme for Malaysia already rolled out, states transitioned to CMCO and RMCO in early March and the government has started to allow targeted tourism activities organised by government-registered tour agencies between states under RMCO. However, this is not allowed in CMCO states and for those travelling in private vehicles.
"Many travel businesses are treading on thin ground now, as demand from international travellers has diminished. It will take a while before travel confidence returns after the borders reopen, which may be in 2Q2021 or beyond," says Khong.
As domestic tourism becomes the focus, Khong says, many operators have refocused their business to cater for the middle to high-end segment of local travellers at lower rates and operating costs. "Hotel operators and owners are coming up with innovative packages to suit the needs and budget of domestic travellers instead of waiting for foreign tourists to return.
"Now, this sector is about the survival of the fittest and operators are carefully looking at pricing to attract the crowds at the expense of room rates to achieve higher occupancy rates. Margin expectations are lower, and many are keeping operations going. It is now about sustainability of the business. Layoffs and salary cuts are imminent in the industry as it becomes more challenging with time, and as many businesses are fighting to survive this pandemic," Khong adds.
According to CBRE | WTW's Real Estate Market Outlook 2021, the overall average room occupancy rate in the Klang Valley decreased from 81% in 3Q2019 to 30% in 3Q2020, while average room rates fell to RM213, from RM367 in 3Q2019.
"The performance of the hotel sector [in the Klang Valley] improved slightly after June 2020, as luxury-brand hotels recorded average room occupancy rates at 18% during the Recovery MCO and midscale and upscale-brand hotels recorded occupancy rates of between 36% and 46%. Both hotel categories improved from the early MCO period, backed by the domestic market and interstate travelling," the report says.
The Klang Valley had a total of 212 hotels with 60,743 rooms as at 2020, of which 70% are in Kuala Lumpur while the rest are located outside the city, according to the report.
In terms of future supply, at least 1,870 rooms were set to be opened in 2021 in Kuala Lumpur depending on the economic recovery, while 25 more hotels with 7,622 rooms — the majority of which are upscale hotels — were planned for development by 2023, the report notes.
CBRE | WTW's report also says domestic tourism has become the major back-up plan for the hotel and tourism industries, as the international travel outlook remains uncertain. "Faster recovery is expected by smaller boutique hotels with lower operating overheads and with potential to benefit [more], compared with luxury hotels, from the expected surge of domestic tourism. These hotels are able to mitigate the big impact from the pandemic and closed international borders, followed by strong domestic tourism growth," it says.
In addition to room rate offers and packages, government initiatives such as tourism tax exemption and income tax relief were among the measures introduced to revive the sector, the report notes.
The Ministry of Tourism, Arts and Culture also rolled out a Stimulus Recovery Plan at the end of last year to boost the hospitality sectors and help hoteliers survive in this pandemic.
Meanwhile, Malaysian Association of Hotels CEO Yap Lip Seng is expecting 2021 to be worse for the hotel industry than 2020. "With the first quarter as good as gone and no signs of international tourism at least till 2022, the industry is not expecting any improvement, and instead is anticipating 2021 to be worse than 2020. Average hotel occupancy rate is at 20% for the month of January 2021, and only 18% for February. March is expected to be approximately the same and the industry's occupancy rate will likely remain below 30% if interstate travel is prolonged."
Yap notes that more than 100 hotels have closed either temporarily or permanently since the first MCO last year, while the rest of the industry is operating at 50% capacity at most  and the workforce,  in general, are either on pay cut or unpaid leave.
While the World Travel Organization (UNWTO) and McKinsey both forecast a recovery to pre-Covid-19 days for the tourism industry in 2024, Yap says it may be a little later for Malaysia, looking at the current situation. "The industry, however, is anticipating the reopening of international borders in stages by 2022 with Malaysia's vaccination programme now brought forward to achieve herd immunity by end-2021," he adds.
According to Yap, the hotel industry needs to recover not only on occupancy but also average daily rates, which have declined between 30% and 70% on average across the country. "Domestic tourism is set to be the key market that will drive hotel occupancy for the next one to two years, but it will not contribute to average rates. International tourism is much needed and that is in the range of two years from now," he says.
More closures, transactions expected
As a result of the pandemic, more permanent closures in the hospitality industry are anticipated, says Zerin's Previndran. "The hospitality property sector has been grappling with low to zero occupancy rates since international border closures and the sporadic interstate travel bans, resulting in permanent and temporary closure of hotels." 
He notes that several hotels have been put up for sale while the rest of the industry players are adopting a wait-and-see stance on reopening as well as identifying new potential markets. In the meantime, some hotels have also announced plans to refurbish/renovate while waiting for the travel ban to be lifted, he adds.
"The refurbishment/renovation efforts are facilitated by the lower interest rates and tax reduction incentive for expenditure incurred on renovation/refurbishment [of business premises] of up to RM300,000 under the Malaysia Economic Stimulus Package 2020," explains Previndran.
According to Savills' Khong, this downtime is a good opportunity for owners or companies with deep pockets to refurbish their hospitality properties. "This will allow the hotels to ride through the pandemic with upgrading works and be ready for [an upturn], while some others will opt for temporary closure," he adds.
Transactions of hospitality assets are also expected to gain traction, says Previndran. "Owners will seek to dispose of low-quality assets to improve their balance sheet while other industry players will use this opportunity to find good deals in the market, with plans to reposition or rebrand the acquired assets." 
He adds that budget hotels and small-scale boutique hotels may want to consider reinventing themselves. "This includes offering long-term stays or co-living arrangements, refurbishing or even converting into co-working spaces, depending on new market trends and demand, location, planning and design factors. This is a great way to ensure continuous revenue generation for the owner," he suggests.
Hotels can also rebrand or consider merging with hotel chains to cater for new market segments, Previndran says. For example, OSK Holdings Bhd is converting its Swiss Inn Johor Bahru property into Holiday Inn Express & Suites Johor Bahru, InterContinental Hotels Group's fastest-growing global brand, he points out.
Meanwhile, hotels have been adopting stop-gap measures to stay afloat, including offering work-from-hotel packages, as well as renting out their conference rooms as office space. "This is a great alternative because these rooms are already designed to accommodate business professionals, so little renovation is needed to transform empty rooms into a more stable revenue source," says Previndran.
Alternatively, some hotels have also taken the opportunity to house Covid-19 patients and function as quarantine centres for those returning from abroad,  adds Khong. He says that the alternative measures observed last year, including house-cleaning and food-delivery services, might be repeated this year. "What is critical now is the survival of the businesses to tide them over this difficult period with hopes of an end to this pandemic by year end."
As for Airbnb, Amanpreet said the peer-to-peer accommodation platform introduced Online Experiences last year in response to the pandemic by enabling guests to travel and enjoy activities around the world virtually, while allowing hosts to continue to earn additional income by sharing on the platform.
In an Airbnb op-ed "Shaping the Future of Travel", Amanpreet highlights that digital transformation is proving essential to building economic resilience, and that the impact of technology and the digital economy was a catalyst for growth in the past year.
"By pivoting and embracing a digital approach, industry players such as tour operators and traditional bricks-and-mortar enterprises can still reach a wider audience. Our physical borders may be closed, but we can still connect virtually with existing and new consumers and communities worldwide.
"The future of tourism will be determined by how we adapt today. This is the chance for us to build back and emerge even stronger than before," he says.