This article first appeared in The Edge Malaysia Weekly, on November 23, 2020 - November 29, 2020.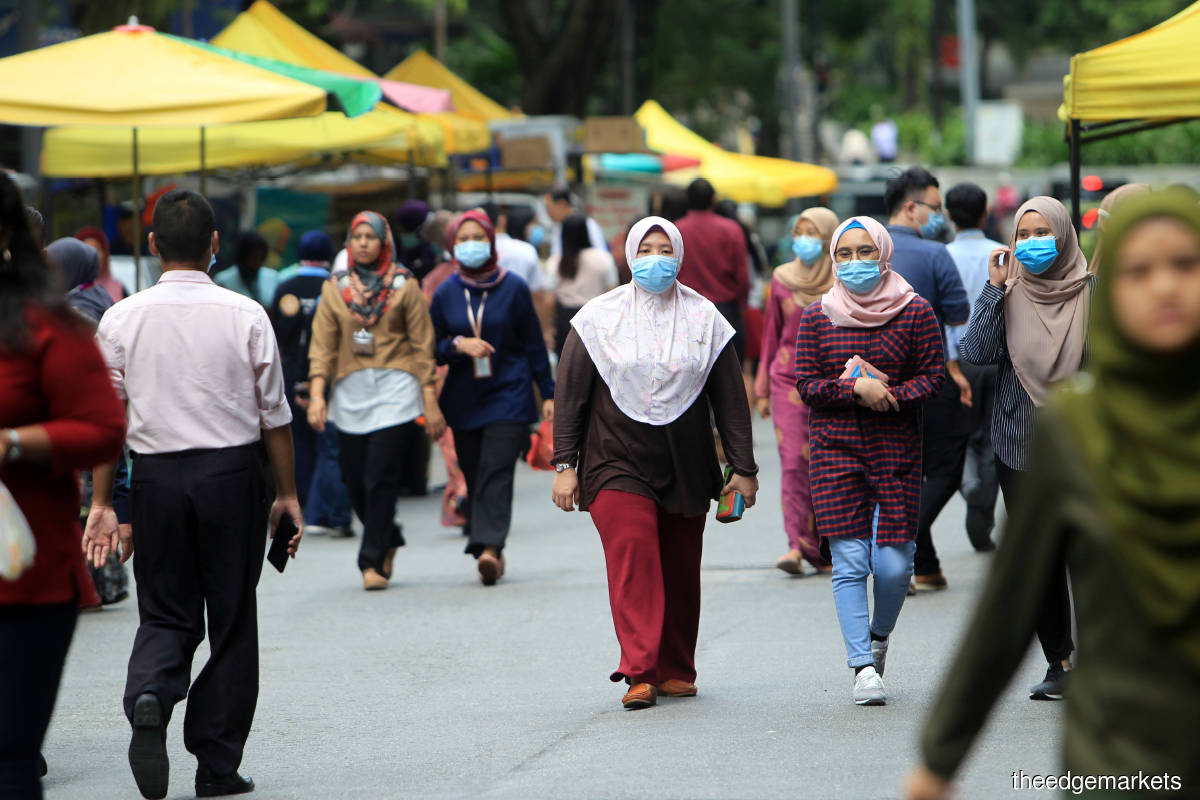 IN the September labour market data released earlier this month, the Department of Statistics Malaysia (DOSM) presented new labour market indicators in the form of time-related and skill-related underemployment. The statistics, measured on a quarterly basis, defines time-related underemployment as employed persons who work less than 30 hours a week due to the nature of their work or due to insufficient work, and are able and willing to accept additional hours of work.
It is no surprise that time-related underemployment — which averaged at 1.4% of the total employed persons between 1Q2017 and 4Q2019 — rose to 2.8% or 413,500 people in 2Q2020, when the Movement Control Order (MCO) was enforced, restricting economic activity. Time-related underemployment has since declined to 300,800 people or 2% of the total employed persons in 3Q2020 as economic activity picked up and business operating hours were extended.
However, skill-related underemployment — which is measured from the perspective of those with tertiary education and working in semi-skilled or low-skilled occupations — reveals a concerning issue. "Over the years, it was observed that the incidence of skill-related underemployment had indicated the existence of some structural issues in the labour market prior to the Covid-19 pandemic," notes DOSM.
Between 1Q2017 and 4Q2019, an average of 32.7% of the total employed persons or 1.4 million people experienced skill-related underemployment. The pandemic has made it worse as skill-related underemployment climbed to 36.8% of the total employed persons in 3Q2020. This could mean that while jobs are available, the skills required by these positions do not necessarily match those of the underemployed.
"The rise of vacancies among industries is uneven, hence we see a shift in workers moving into different industries. Whether that remains permanent or temporary, it really depends on the outlook for jobs in that industry going forward. Job segments such as tourism-related ones could still be few and far between, which means skill-related underemployment could remain high for some time, notes RHB Research economist Ahmad Nazmi Idrus.
When it comes to time-related underemployment, Nazmi says its implication is similar to that of unemployment but less severe, as workers are still unable to be fully utilised and have less disposable income. "There is no easy solution to this given the current labour market slack, but I believe the government has been quite proactive. I believe we have a few measures in the budget to address this, like Penjana Kerja."
Lee Heng Guie, executive director of the Associated Chinese Chambers of Commerce and Industry of Malaysia's Socio-Economic Research Centre (SERC), opines that the underemployment issue warrants attention by policymakers. "It undermines a worker's potential and productivity and hence, affects the country's national output. For example, people with high skills but working in low-paid or low-skilled jobs," he points out.
Lee believes that what could have contributed to the time-related and skill-related underemployment are also structural economic factors such as the lack of skill, the rise of the gig economy or the lack of affordable childcare that undercut the creation of stable jobs.
Notably, the government has introduced reskilling and upskilling programmes to cater for structural changes in the labour market, which can help address underemployment.
Sunway University professor of economics Dr Yeah Kim Leng points out that the priority for reskilling and upskilling programmes has been elevated, thanks to the accelerated shift to digital in recent times. He adds that it should also include new graduates whose training does not match the industry skills that are in high demand currently, not just existing employees and retrenched workers.
"The skills and manpower mismatches are a continuing challenge for public and private universities as well as the technical and vocational education training (TVET) institutes. A tripartite platform comprising the government, educational institutions and employers is needed to address this structural issue on a continuing basis," he says.
Given the fast-changing labour market and economic landscape, policy think tanks and research institutions should be encouraged to undertake studies that will furnish evidence-based recommendations to the country's policymakers and planners," says Yeah.
Lee also sees the need to constantly review the courses provided by training centres so as to stay relevant in a changing world. He believes that reskilling and upskilling should include aspects such as soft skills, new technology adoption, cross-functional skill sets, critical thinking and tactical execution.
He also believes trainers form an important part of the equation in enhancing an effective training framework. "Trainers or instructors must have good qualities and skills to deliver the outcomes. A critical assessment of the training providers' performance with the setting of key performance indicators, criteria and guidelines are necessary to ensure better governance of the training fund," he adds.
Unemployment eases in September
The unemployment rate eased to 4.6% in September from 4.7% in August. The total unemployed figures stood at 737,500 in September. While the monthly numbers showed some easing, UOB (M) Bhd economist Julia Goh notes in her report that the percentage of long-term unemployed persons continued to edge higher to 15.5% of the total of those unemployed for 6 to 12 months and 9% of the total of those unemployed for more than one year.
Yeah believes that the unemployment rate could see some "sticky" numbers or an uptick in the coming months due to the resurgence of the coronavirus and the expiration of some incentives provided in the stimulus packages this year. "There is increasing concern that some of the large and mid-sized firms that are not eligible for the relief measures and fiscal incentives may begin downsizing or closure due to prolonged low business volume and uncertain recovery prospects," he says.
The government expects the unemployment rate to improve to 3.5% in 2021 from 4.2% in 2020.
SERC's Lee says it will take a longer time for the unemployment rate to return to pre-pandemic levels on account of the current resurgence. In 2018/19, the number of unemployed persons averaged at 516,450. He expects the unemployment rate to reach 4.8% in 2020 and trend lower to 4.5% in 2021.
In Budget 2021, tabled on Nov 6, there was about RM9 billion worth of measures to generate and retain jobs, notes Goh, including hiring incentives, reskilling and upskilling programmes, short-term employment programmes in the public sector and government-linked companies, a targeted wage subsidy programme for the tourism and retail sectors, and placement programmes for airline employees.
The question is whether these measures outlined under the recent budget would depend on the ability to contain the current Covid-19 outbreak and minimise the economic impact of the Conditional MCO in affected areas, says Yeah. "It is likely that the setback in the recovery process could result in more firms and businesses downsizing further or exiting altogether, especially those that have exhausted their financial buffers amid the weakened business recovery. Rather than inching downwards, we may see some persistence or reversal in the unemployment trend."
Yeah believes that the key to achieving the government's forecast of a 3.5% unemployment rate lies in the success of the budgetary measures in attracting new investments and improving the business environment so that 250,000 jobs can be created to bring down the unemployment rate to its target by end-2021. "For sustainable employment creation, firms and businesses must be in a position to expand capacity or invest in new ventures, thereby boosting the demand for labour," he says.