This article first appeared in The Edge Malaysia Weekly, on November 2, 2020 - November 08, 2020.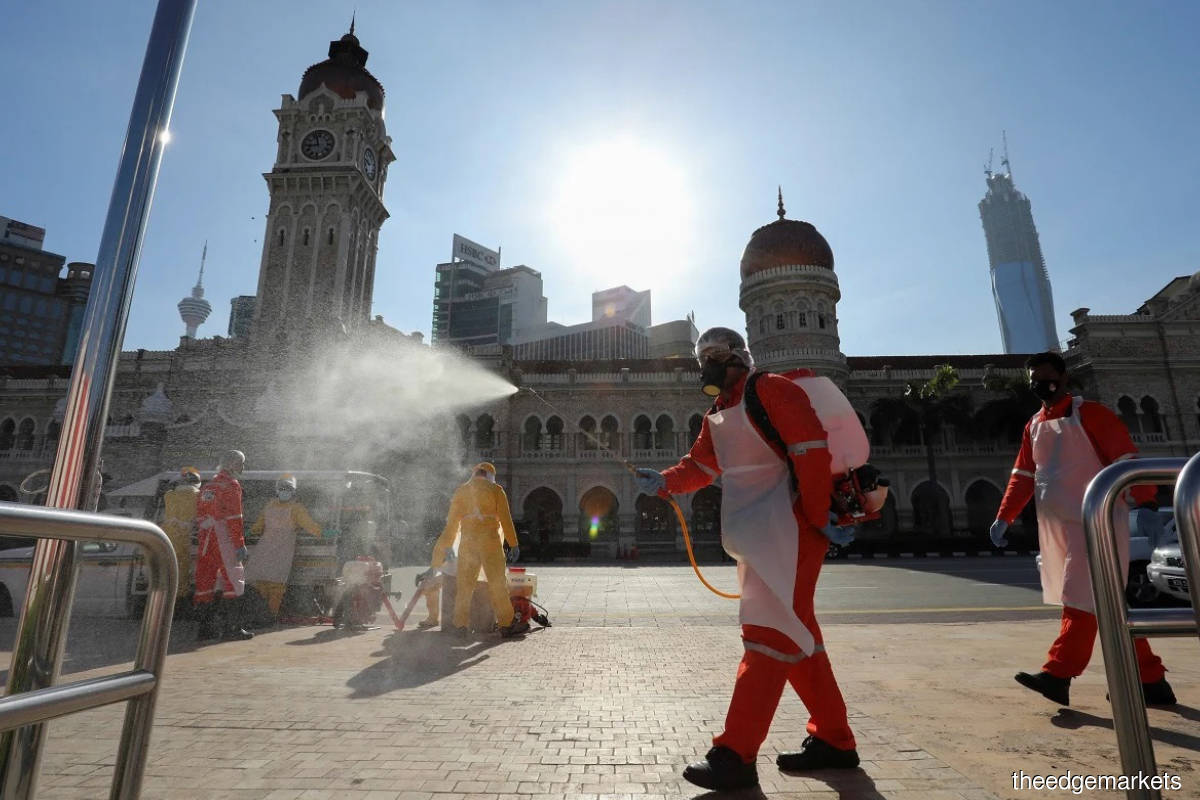 WITH 8,256 active cases reported as at last Friday and a total of 35 brought-in-dead (BID) cases contributing to a total of 117 deaths recorded in Sabah — representing 47.6% of the cumulative 249 deaths in the country — the alarming realities of Covid-19 in the state have cast a spotlight on its longstanding plight and needs in terms of its medical infrastructure.
As at press time, the Ministry of Health (MoH) is awaiting forensic reports on the BID cases in Sabah. While medical practitioners have opined that the coronavirus-related deaths may be rooted in other pre-existing health ailments, the growing casualty count is telling of the needs of the state's healthcare system, particularly in rural Sabah.
"The decades-long underinvestment in Sabah has led to health inequalities, such as the doctor and bed per population as well as health expenditure per population ratio standing much lower than the national average. The dramatic rise in Covid-19 cases in Sabah over a very short period is superimposed on a fragile and under-resourced health system, increasing the risk of the system being overwhelmed," observes Dr Khor Swee Kheng, a health systems, health policies and global health practitioner.
Currently, the widespread Covid-19 hot spots are mostly in urban and suburban townships.
The coronavirus was mainly spread during the Sept 26 state election and campaigning by politicians and supporters who lived in the west coast and other areas who had returned from red zones that had been infected earlier. Those zones included Tawau, Semporna, Lahad Datu and Kunak, where many of the cases were in areas with a high concentration of poorer residents and had spread to rural areas where testing facilities were not available.
As for the stateless such as the Bajau Laut communities who live in Semporna and along the east coast — regions close to the Philippines and Indonesia — there is no knowing the status of Covid-19 cases among them as they do not go for testing, according to the locals.
Deborah Chan, co-founder of social enterprise Wiki Impact, a collaborative platform for content on social issues in Malaysia, says medical supplies have been slow to arrive at the state level, necessitating various organisations and groups to initiate crowdfunding activities to purchase and supply personal protective equipment (PPE) to hospitals.
"The poverty stricken are in need of essentials as many have lost their jobs. Within the stateless communities, there are pockets of dwellers who don't have money or even milk for newborns," Chan informs us from her base in Kota Kinabalu.
According to Director-General of Health Tan Sri Dr Noor Hisham Abdullah, 949 health workers nationwide have tested positive for the coronavirus since the start of the pandemic in January, having contracted it from the public.
"There are three short-term medical needs in Sabah. The first is more health professionals to augment the already under-resourced team there, to reduce burnout, to improve testing and treatment, and to replace healthcare professionals who are under quarantine," says Khor.
"The second is [providing] medical equipment, specifically test kits, reagents and laboratory support, as well as medical consumables — including PPE and fixed assets such as ventilators and hospital beds."
The third, he adds, is a clear public health leadership and medical strategy, with "extreme clarity and no mixed signals between federal and state governments about the situation on the ground".
MMA: Present statistics by individual hospitals and quarantine centres
According to Dr Noor Hisham via his Twitter account, the ministry had a nationwide capacity of 16,060 beds as at Oct 30 compared with 11,076 beds on Oct 17, with "3,825 beds located in hospitals and 12,235 beds at quarantine and low-risk treatment centres".
As announced by the ministry on Oct 26, Sabah had 8,375 beds after adding 2,662 beds to the pool. Of the 8,375 beds, 1,007 were in hospitals while the remaining 7,368 were located at quarantine and low-risk treatment centres.
According to an infographic released by the ministry, 77% of beds at public hospitals in Sabah were occupied at the time, representing about 773 beds, while 43% or 3,148 beds at quarantine and low-risk treatment centres were occupied.
Even so, anecdotes of Covid-positive patients being at home and unable to gain hospital admission are common on social media. However, the Health DG points out that although  the number of new cases in Sabah is very high, so is the rate of recovery, and that the number of beds "should be enough to support the new cases coming in".
Addressing the lack of specifics in MoH's daily data broadcast, the Malaysian Medical Association (MMA) urges the ministry to present the statistics based on the individual hospitals and quarantine centres used in the treatment of Covid-19 in Sabah rather than provide data representing an average of all the facilities in the state.
This is to prevent giving a false sense of security amid the alarming condition in red zones, MMA stresses, as higher bed occupancy at hospitals and quarantine centres and the overcapacity of intensive care unit (ICU) bed usage in red zones may be masked by a reduced usage in other centres.
"Sabah Local Government and Housing Minister Datuk Seri Masidi Manjun was reported as saying that 99.5% of the beds in Sabah had been filled as at Oct 22. This is in vast contrast to the numbers presented by MoH recently. ICU beds available at a hospital in another district or different part of Sabah may not be a practical solution as it is not easy to transport a critically ill Covid-19 patient on breathing assist device to another health facility without endangering him and others along the way," MMA president Professor Datuk Dr Subramaniam Muniandy cautions.
"If indeed certain hospitals and quarantine centres are utilised up to 90% or more in capacity compared with the rest, MoH should look at increasing the availability of resources and infrastructure at these centres. Emergency funds should be utilised to recruit more quarantine centres in red zones to accommodate the increased demand. Vacant hotels in these areas should be leased for this purpose."
According to MMA, Covid-19 is expected to be around for more than one to two years even after a vaccine becomes available. "The more pertinent needs in the near future are continual expansion of healthcare capacity, enhancing primary care and public health measures in Sabah. The healthcare staff-to-population ratio needs to continually increase due to the vastness of the land area in the state. Infrastructure such as particular roads needs to be continually upgraded as healthcare access for many communities are impeded by transport problems," says Subramaniam.
He adds that there is a critical need to focus on the decades-old problem of immigrants and undocumented individuals, and the problem of their access to healthcare and how these correlate with the local communities.
It will be imperative to lower incidences of non-communicable diseases (NCDs) as the Covid-19 outbreak has proved that one of the highest risks and vulnerable categories are those with [pre-existing] medical conditions, which is especially prevalent in Sabah.
Khor believes that Sabah will need a period of overinvestment in terms of physical infrastructure such as more hospitals, clinics and roads as well as human capital infrastructure in terms of more local healthcare training schools such as Universiti Malaysia Sabah. "There is a subtle transition from emergency to recovery situations. Therefore, a strategy of 'building back better' must be instituted as early as possible," he says.