This article first appeared in Personal Wealth, The Edge Malaysia Weekly, on January 6, 2020 - January 12, 2020.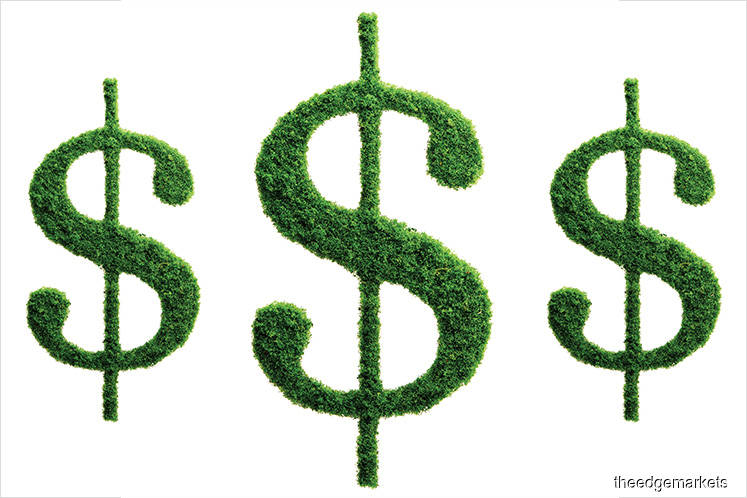 If there is one euphemism that could define the coming decade is "sustainability is no longer a choice but an imperative".
This is becoming a reality as the younger generation, particularly the millennials — many of whom are drawn to business and politics — are calling for a new kind of market: a sustainable financial ecosystem. An ecosystem that is inclusive, equitable, green and profitable.
Sustainability seemed nebulous in the beginning, a utopian dream almost. But in 2015, the coming together of over 195 countries to pledge their commitment to uphold the Paris Agreement — a landmark accord to keep global warming well below 2°C — and subsequently committing to achieving the Sustainable Development Goals (SDGs), acted as a wake-up call.
The accord set the foundations for the world to transition into a low-carbon economy and made it clear that private financing and investments are paramount to achieving these global goals and investors can no longer ignore the impact of climate-related risks. Also, environmental, social and governance (ESG) factors are now tangible risks that negatively affect companies and industries.
In 2020 and beyond, these concentrated efforts are expected to see fruition. Countries and corporates are seeing green bonds as lucrative alternatives as issuance become commonplace. the end of 2018, US$521 billion of green bonds had been issued.
Venture capitalist and private equity players are increasingly supporting green ventures, with some even leading the change shaping a clean energy future.
Asset managers are working towards convincing investors of the significant risks but also the significant opportunities businesses stand to gain from the emerging shift towards a sustainable marketplace.
Meanwhile, regulatory bodies are striving to create an attractive environment in encouraging shared prosperity and pushing for more innovation in sustainable finance.
Will it be a market where sustainable principles drive growth and generate long-term value? Our columnists Datuk Syed Zaid Albar, chairman of the Securities Commission Malaysia; Firas Raad, representative to Malaysia and country manager of the World Bank Group; and Vincent Mortier, group deputy chief investment officer of Amundi Asset Management SA, indicate that sustainable investing is no longer just the latest fad but is set to become a force to be reckoned with. Read on for what they have to say.