This article first appeared in The Edge Malaysia Weekly, on June 22, 2020 - June 28, 2020.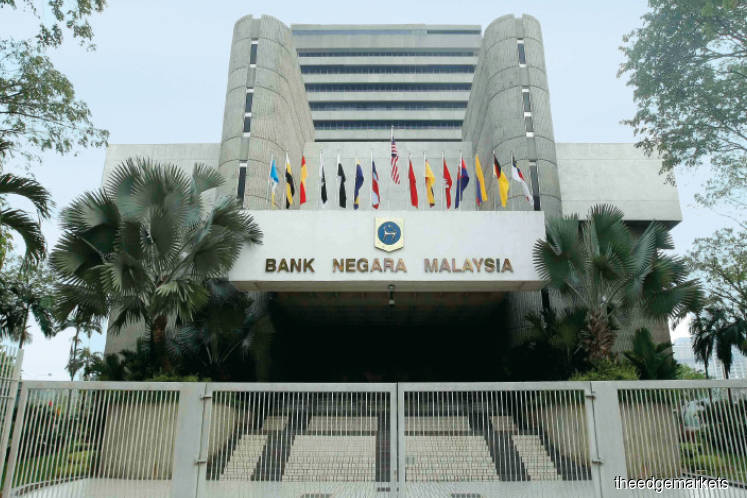 MALAYSIA remains committed to fiscal consolidation in the medium term but is prepared to do whatever it takes to ensure that the people and businesses survive the new economic challenges and realities post Covid-19.
"We will help our companies [and the people directly as well through the companies] as much as we can," Finance Minister Tengku Datuk Seri Zafrul Abdul Aziz says, relating the government's commitment to preventing permanent damage from Covid-19 even as it aims to reduce its fiscal deficit back to 4% within four years from as high as 6% this year.
"The limit [to direct fiscal injection] will be an amount where we think we can no longer pay back the debt. Today, we are at a forecast fiscal deficit of around 5.8% to 6%. We have reached 6.7% before, in 2009, so we still have room… but what's important is the discipline, when things get better, when things normalise, we must reduce the fiscal deficit back to a number that is sustainable in the longer term," he tells The Edge in an interview marking his 100th day in office, late in the evening on June 18.
Malaysians will soon be presented with an update on federal government finances post Covid-19, starting with a supplementary budget 2020 when parliament reconvenes in mid-July.
"I will present the Supplementary Bill on the stimulus package … July, you will see the full details," Zafrul says.
The supplementary budget will cover money being spent under three stimulus packages to counter the ill-effects of Covid-19 as well as take into account lower government revenue from tax forgone as well as a revision on oil price assumption to US$30-US$35 per barrel versus US$62 per barrel when Budget 2020 was first tabled by the previous administration in October 2019, before Covid-19 forced the world into various degrees of lockdown.
"Budget 2021 will be announced on Nov 6. Between now and November, we will address how we want to move forward with the revenue measures," he says, without going into details on how the federal government intends to shore up its revenue base or income sources. Zafrul did add, however, that the government is cognisant of the fact that the timing for the introduction of any tax-related changes is key to ensuring that the people and businesses can adjust.
Revenue expansion is one area keenly tracked by economists and sovereign credit analysts, given that debt service charges of RM34.95 billion pencilled in Budget 2020 were already 14.3% of federal government revenue projected based on higher crude oil prices and when the government had not committed to giving up some revenue in aid of businesses and people hit by Covid-19.
While Malaysia no longer plans to issue cheap Samurai bonds, Zafrul says the government is benefiting from lower borrowing rates within the country following the 100-basis-point cut in the overnight policy rate between Jan 22 and May 5 this year.
To counter the impact of Covid-19, Malaysia has thus far announced stimulus packages totalling RM295 billion, or 20% of GDP, under what it calls the short-term National Economic Recovery Plan (Penjana) and the Prihatin Rakyat Economic Stimulus Package (Prihatin). Of this, RM45 billion, or about 3% of GDP, requires direct fiscal spending, most of which will be counted as development expenditure that can be debt-funded as opposed to operating expenses, which must be funded by government revenue.
The budget deficit will reportedly widen from the initial estimate of 5.8% to 6% of GDP this year — below the 6.7% level seen in 2009. In absolute terms, the fiscal deficit — the amount of debt that needs to be taken this year to supplement the shortfall in revenue to support spending — works out to RM88 billion to RM91 billion, using 2019 nominal GDP numbers. Malaysia's 2020 fiscal deficit was estimated at RM51.7 billion or 3.2% of GDP last October before an additional RM45 billion in direct fiscal spending was committed under the Penjana and Prihatin packages in recent months. The government had previously said revenue enhancement measures include dividends from government-linked institutions. Bank Negara Malaysia, for instance, has said it is paying RM3.5 billion in dividends to the government this year, up from RM2 billion pencilled in Budget 2020.
Parliament is set to reconvene from July 13 to Aug 27, according to its website at the time of writing.
The 12th Malaysia Plan (2021-2025), which was scheduled to have been tabled before Budget 2021 this year, will now only be tabled early next year with the Economic Planning Unit (EPU) currently relooking economic targets and incorporating changes from the impact of post-Covid-19.
Malaysia, which managed a surprise 0.7% GDP growth in 1Q2020 amid a sea of red, is expected to report its first negative growth reading since the third quarter of 2009 when Bank Negara Malaysia releases the country's 2Q GDP figures on Aug 12.
The quantum of the 2Q decline and policymakers' reading of the effectiveness of the stimulus measures could well determine whether Malaysia revises its GDP forecast of -2% to 0.5% for 2020, which was made before the Movement Control Order (MCO) was extended beyond the initial four weeks.
At least two economists expect Malaysia's GDP to fall by as much as 6% this year before rebounding next year. A very simplistic back-of-the-envelope calculation, comparing an annualised 1Q2020 nominal GDP with that of 2019, points to the economy contracting 2.7% year-on-year this year to just above its size in 2018. In April, the International Monetary Fund projected Malaysia's economy to grow as much as 9% in 2021 after contracting 1.7% this year, but pundits have said these figures really depend on whether forecasters would be forced to revise their outlook of the global economy in the second half of this year.
Whatever the second-quarter figures may be, Zafrul says the government — via the Economic Stimulus Implementation & Coordination Unit Between National Agencies (Laksana) — is closely monitoring data points to ensure that not only is aid being disbursed in a timely manner but the intended effects of the stimulus spending are achieved.